These were some crazy two weeks.

It turned out that Shardpunk has made it to Digital Dragons (a Polish gamedev conference), as one of the most promising indie games of the season.

This resulted in the game being part of an online Steam event. What is more, I was able to present my game during the physical event that took place on 16-17th of May in Krakow.

In short: it was pretty awesome.

I managed to gather lots of valuable feedback from the players. In general, people who are into strategy games - which, obviously, are my main audience - had no issues with playing and feeling the game. It was a great experience just seeing how the players react to Shardpunk.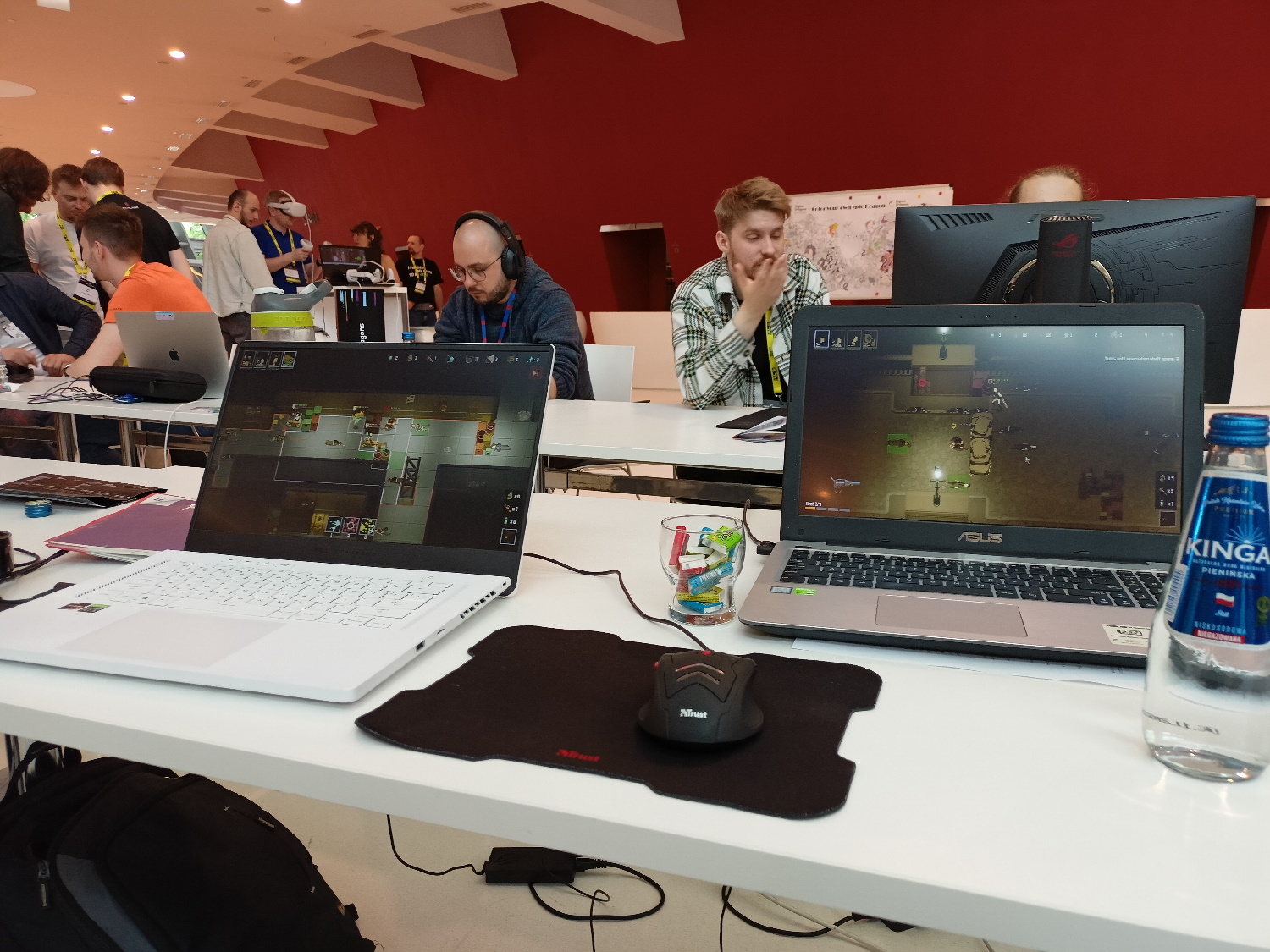 Laptop with the latest playable build on the left, and one playing the gameplay video on the right.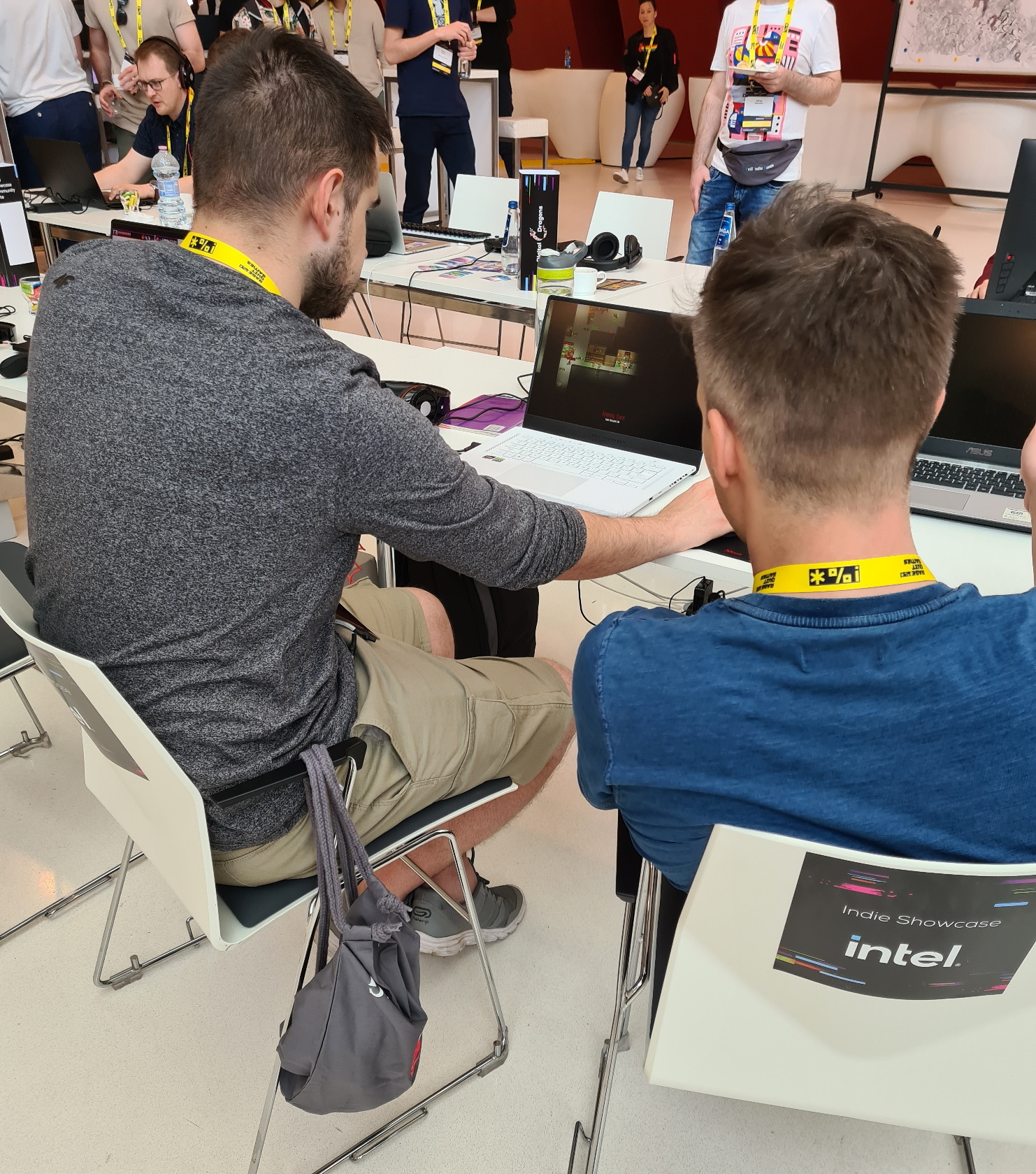 Me (on the right) observing the player.

Most of the issues I got from the feedback were related to smaller usability things: lack of tooltips, and the possibility to execute a melee attack action even if the mouse cursor was not hovering over a valid tile.

Aside from all the feedback, I was able to meet fellow indie game developers! It was an awesome experience, talking to other people who are in the industry and are creating all these great games.

Less than two years ago, I was a software developer dreaming of becoming an indie game creator; currently I'm attending conferences and showcasing my own game. The feeling is great.

Tune in two weeks from now to see more updates on Shardpunk's devlog. And do remember about the Discord channel!

Take care!