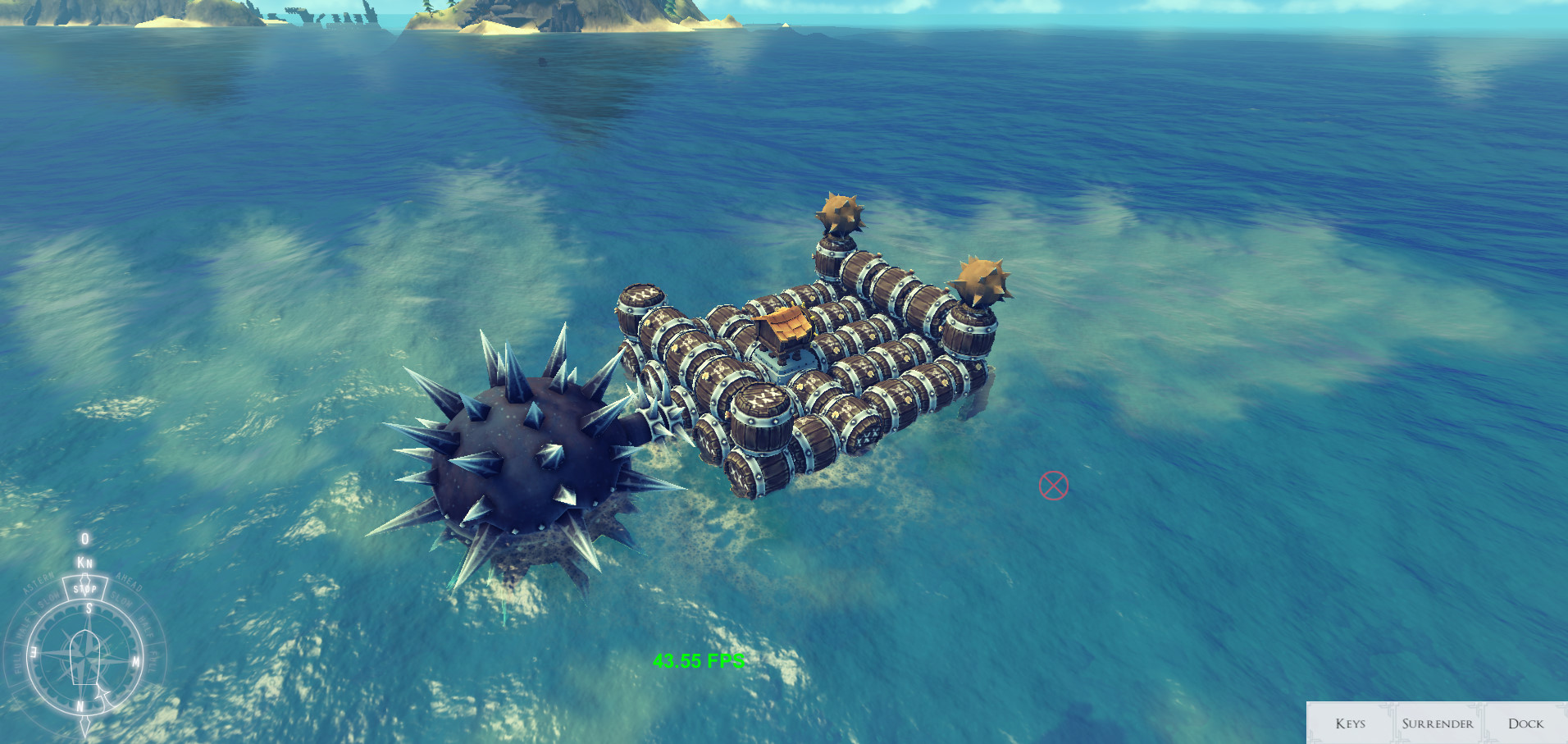 Hello Greenhorns!

Over the last couple of weeks, we've been busy adding in a bunch of cool new blocks, some most excellent BattleSeas content and some structural changes for our September update, so it's been heads down for the most part!

Please watch this informative video of the new Spiked Roller Block mowing down one of those pesky fish:
New spiked roller Melee block brilliant at getting rid of those pesky fish!

Changelog below:

• Added a 'Spawn Ship' button to sandbox mode - spawns a random ship based on the class the player is currently in, can spawn workshop ships that have been downloaded and saved to local
• Rotating Spiky Block - added force to teeth which results in some interesting things…
• Drill & Wheel Saw blocks - code to support drilling/sawing functionality
• Rotating cube block - rotates by keypress, swings whatever is attached to it round, like a flail
• Hinge joint block - allows things to move on a pivot...
• Fixed bug - cannon balls still show exploding VFX underwater
• Fixed bug - Triple Cannon had no impact VFX on terrain
• Rotating blocks in one axis animate smoothly, in others they just snap. All should be smooth.
• AI upgrade stage 1 - Acceleration management & pathfinding around terrain
• Added Total Blocks in the ship widgets
• Load raft at start of game for anyone, so they can start with a ship
• Added the Spring Detonator block
• Fixed bug - flickering redblocks when mouse hovers over rotation direction indicator
• Added Mine block - attachable mines, deployable to activate (also activates on cannon ball hit or enough damage to trigger it)
• Rocket booster block - apply an instant boost to thrust for a duration
• Attach point - optimisations. now even more ships are optimised!
• Changed order of modes to direct players into Battleseas as our current main content area
• Changed the words Add - Delete to Build - Remove
• NEW game start up - first time a player enters any mode, give them a popup screen with 3 options of ships to choose from (1-build your own, 2-raft, 3-galley). these are pre-built ships that are always available to load
• Added Survival battles to all Battleseas
• Racing – Manifest races work
• Key Bindings - Added the ability to bind specific blocks to specific keys.
• Did some Main menu visual tweaks

The Gauntlet Challenge is still ongoing and ends on August 24th, and there aren't too many entries at the moment so there's still chance to win one of the awesome prizes!

As Harpoons are now working betterer (technical term that is) we thought we'd show them off pulling down the home of a few of the natives…:



Thank you to everyone who voted for us in the Alienware's Game Showcase Challenge, we're not sure if we made it through yet but let you know just as soon as we do!

Finally, here are some awesome player created ship designs from the workshop:

The Knife Head by seigeawsome001! This ship blew us away when we saw it!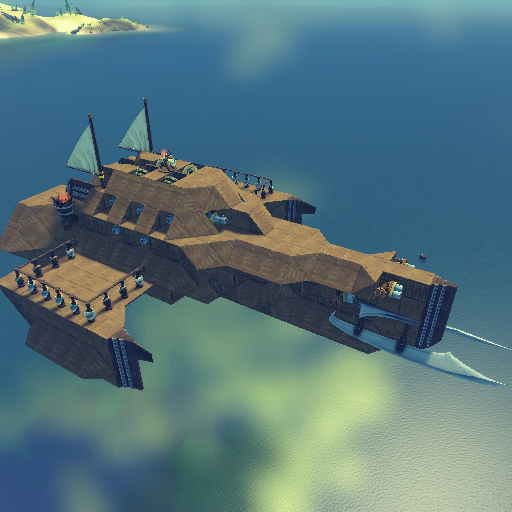 knife head A Workshop Item for The Last LeviathanBy: seigeawsome001Total Blocks: 684 Power: 66365 Wildships Class

The force is strong in this one: great ship by xInf3rn0, the Millennium Falcon!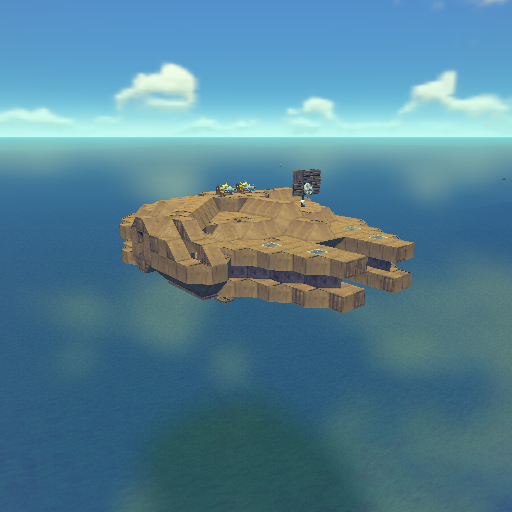 The Millennium Falcon A Workshop Item for The Last Leviathan
Those exhausts should get a great upgrade in the next update with the new rocket booster blocks!



Budd9570 is proving that not all great ships have to be big! Here is his "Manta Strike Ship"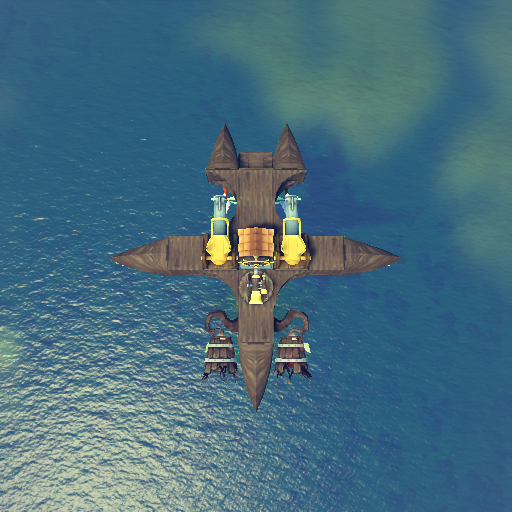 Manta Strike Ship - (Stable Variant) A Workshop Item for The Last Leviathan

Avraks made a beautifully curved Man-O-War named the HMS Panacea

HMS Panacea A Workshop Item for The Last Leviathan

The Spiked Roller in all its spiky glory: