Hi everyone! in this Devlog we will be making a recap of our project as well as show you guys what else we have been doing during this last week!
Since this post is going to be pretty big, we have divided it by topics so that you don't get lost :)
Introduction

1974 is being developed as a university project at Instituto Politécnico de Leiria, Portugal. We are a group of 3 that have decided to come together and bring this game to life in one semester.
We had thought about game ideas during winter break, and had firstly decided on a handful of ideas, one of them being a game that talked about Portuguese music and the Radio during the Estado Novo, where everything was censored due to a military regime that took place from 1933 to 1974.
With this idea, we started having studio meetings and also meetings with our professors and decided that developing a top-down stealth game about that time would be great for a couple of reasons, one of them being that a stealth game makes total sense for a time where people were always doing things hidden from the government in fear of being taken away.
Especially considering the political state of our world right now, we thought that we could talk a little bit about how the fascist regime that affected Portugal and it would be a relevant topic.
---
First ideas

For our first project, we did not want to over-scope but didn't want to play it safe either. We wanted to talk about something that we are all passionate about, but since this is a really sensitive and, at times, heavy topic, we decided that we wanted our game's narrative to be told through the eyes of a grandparent telling his grandkid how they managed to survive in the military regime and fight for their freedom.
We also decided that we wanted to approach the topic in a different way and depict society's different groups in an interesting way. For that, we also decided that the game would be set in a world where people were animals, so that we can have some creative freedom but still represent things as they were, and keep things lighthearted.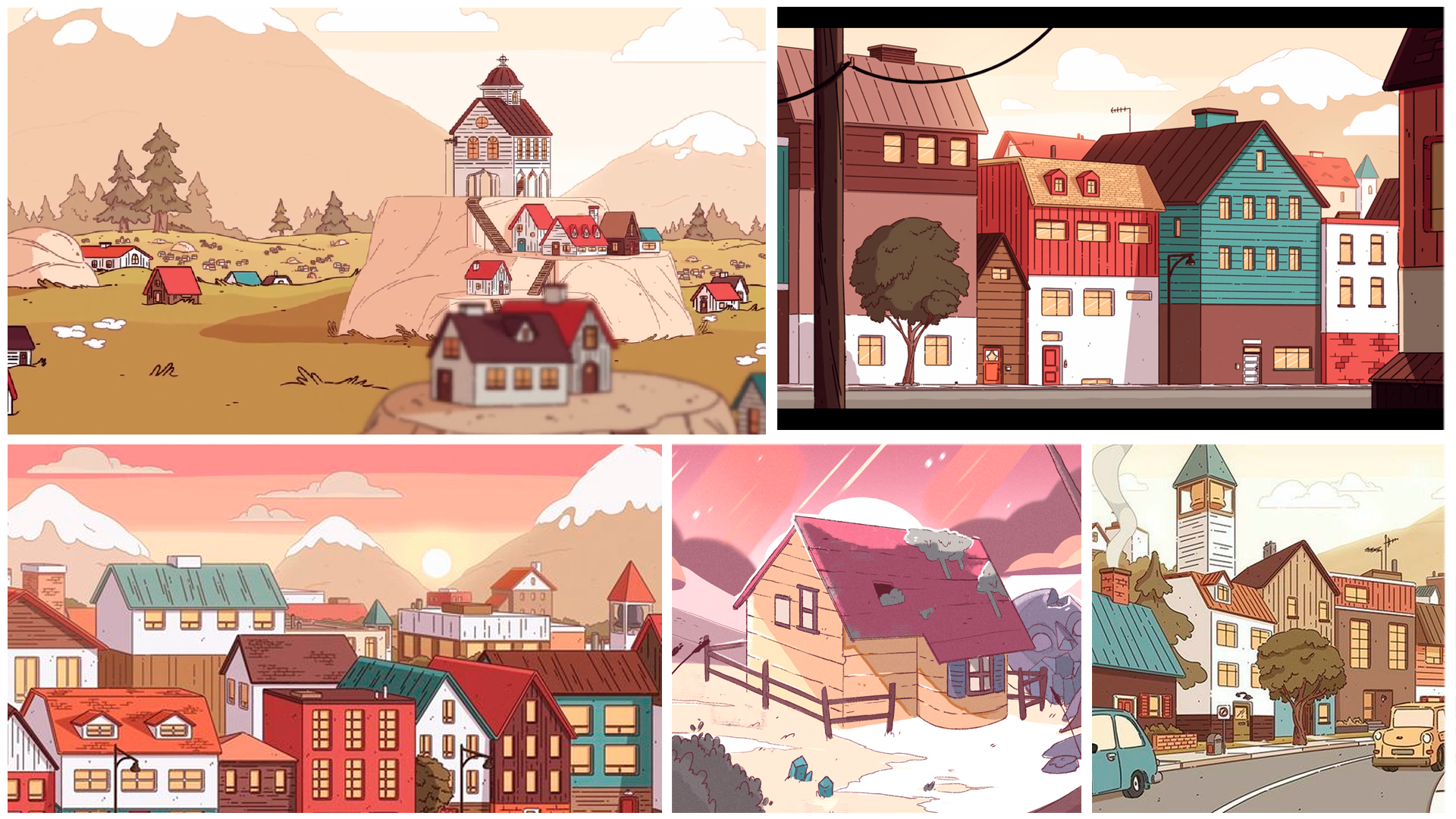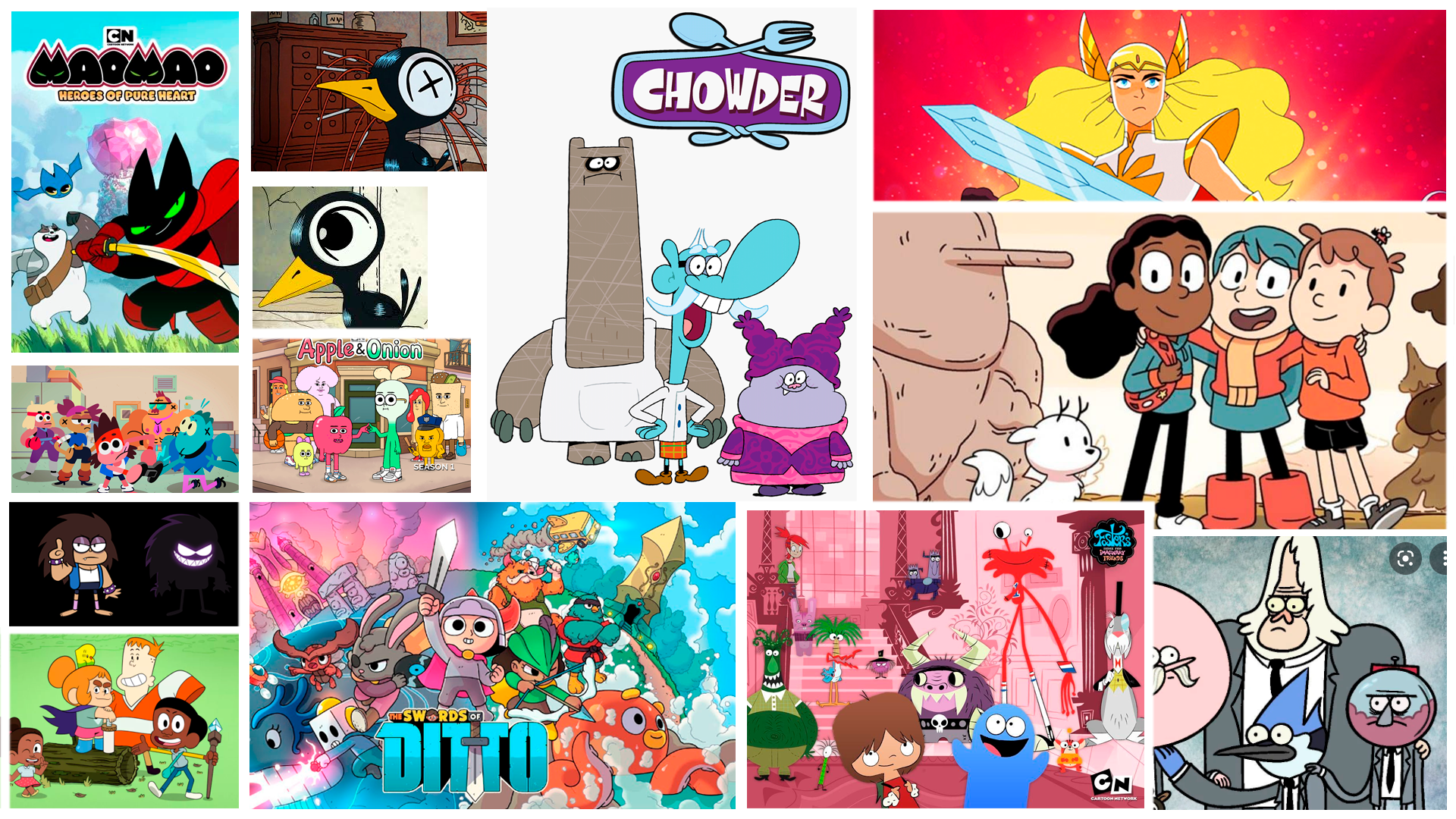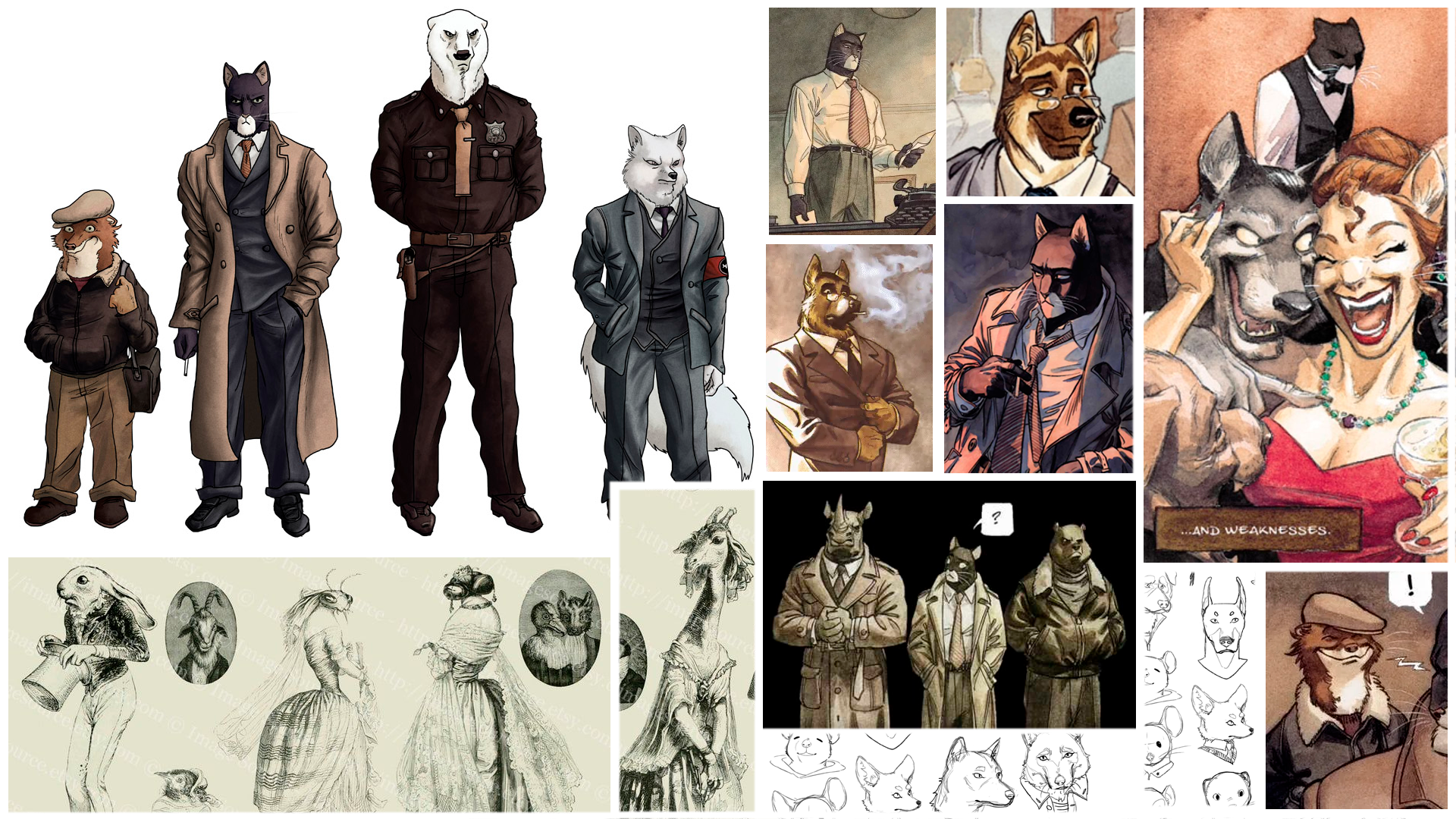 ---
Main Character

With our ideas well set, we already had a base for the project, but something was still missing in our project.
After a few weeks of not being so productive, we realized that our game was missing a strong Female lead, and then we swapped our main character's gender and the game got a whole new level of depth that it was lacking before.
As for our main character, we decided to take inspiration from a friend of ours, Inês.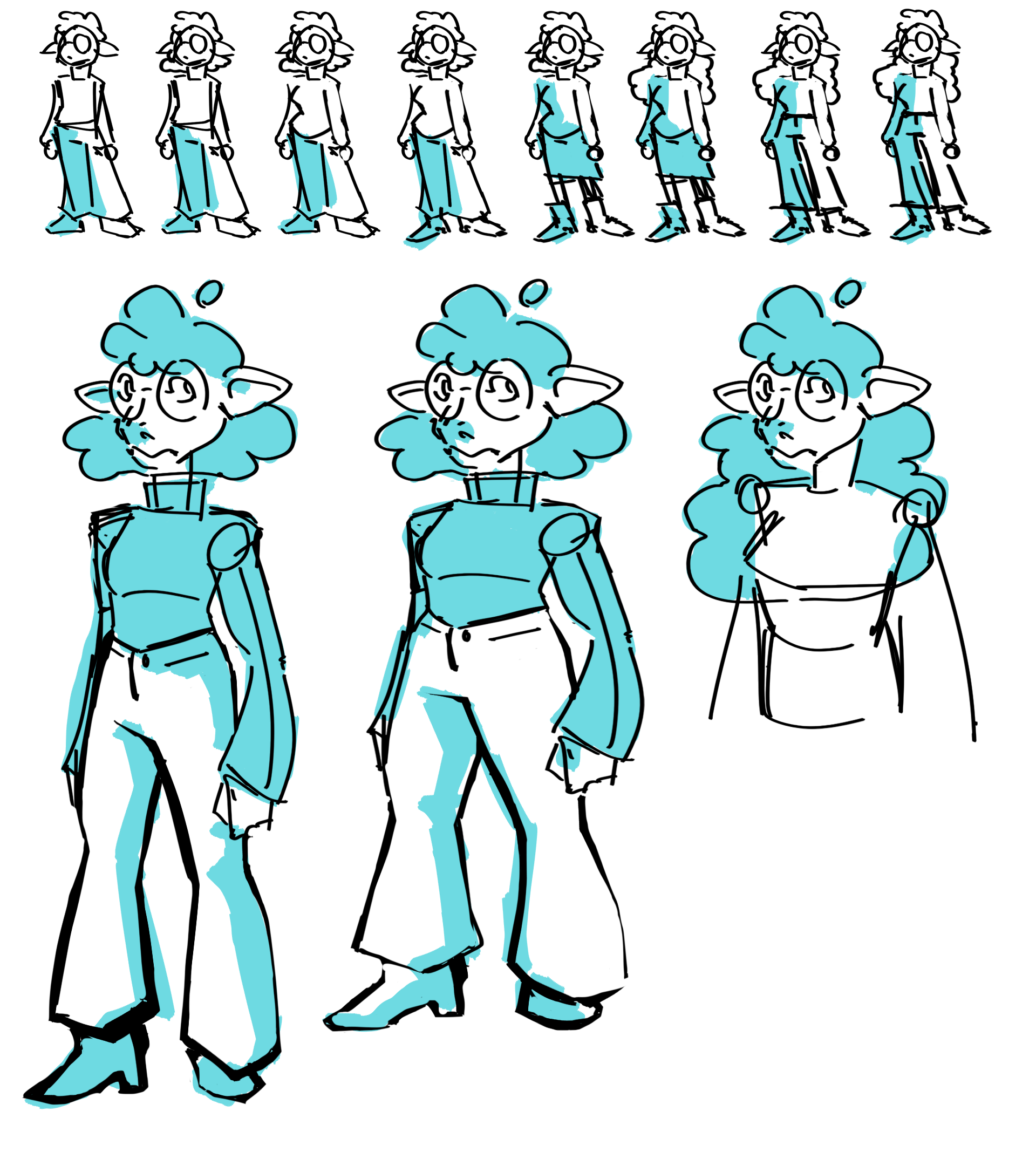 Just like in real life, our Inês loves music, is really smart, caring and would NEVER let her freedom be taken away from her.
---
Game mechanics

In terms of our game's mechanics, we firstly decided that we were going to have 3 main mechanics - Sneaking, Hiding and the Radio.
the player would have to sneak from the guards, could hide from them in plain sight inside boxes and could also use a radio to distract the guards.

After doing some research, and thinking about the scope we originally had for our game, we decided that we should only keep 2 of these mechanics, so we ditched the hiding mechanic, since we thought the Radio was more fun to play with.

A few days go by and we finally have our first build! It was a simple level that our game programmer assembled in order for us and other people to see the mechanics working for the first time and get some input on them. That way, we managed to get a lot of feedback on our mechanics and polish them a little.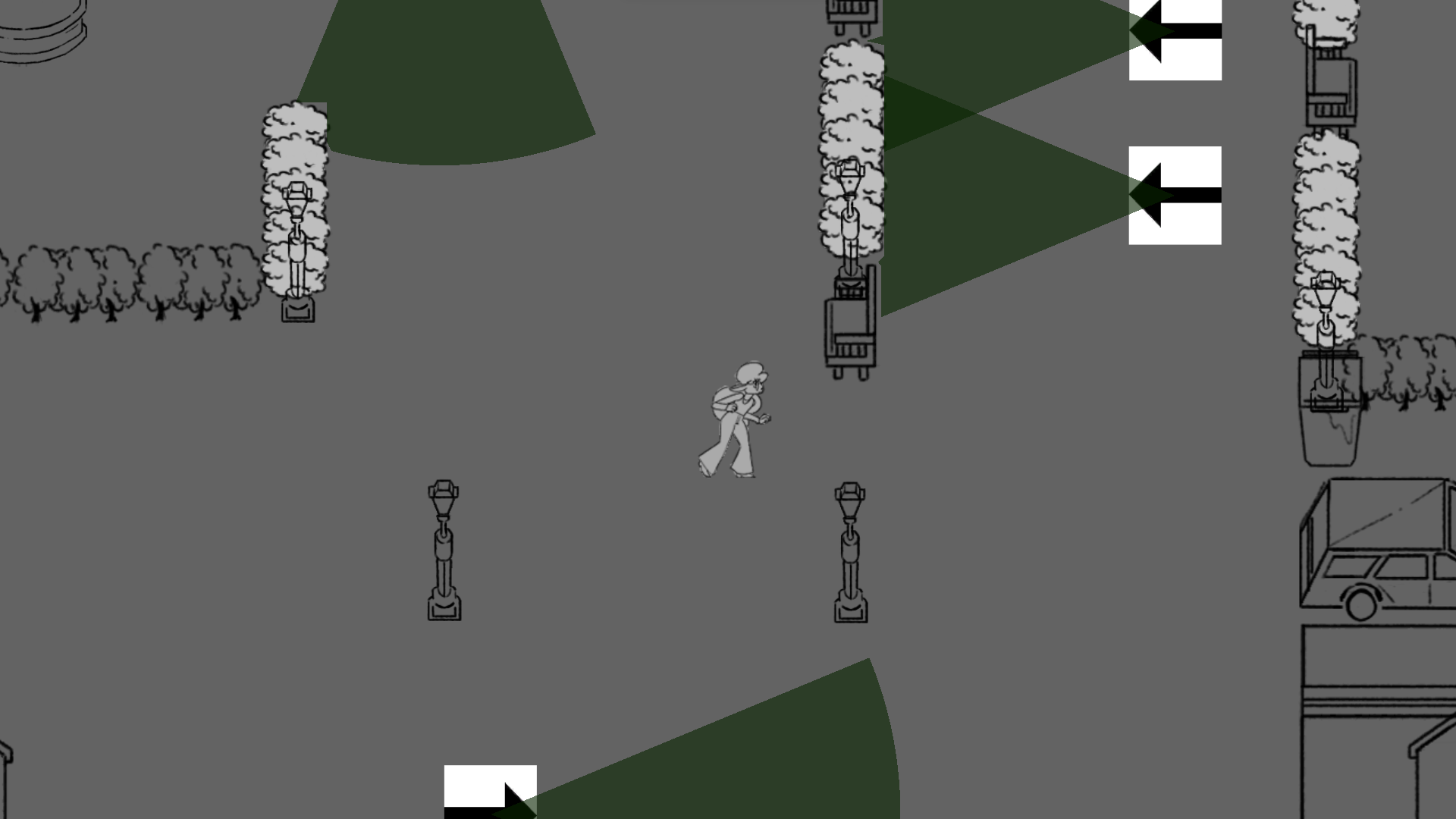 ---
User Interface

On our game's UI we decided that we wanted to go for an older-looking design, and have a lot of sepia tones and references to the Carnation Revolution as well. With that in mind, our artist came up with this: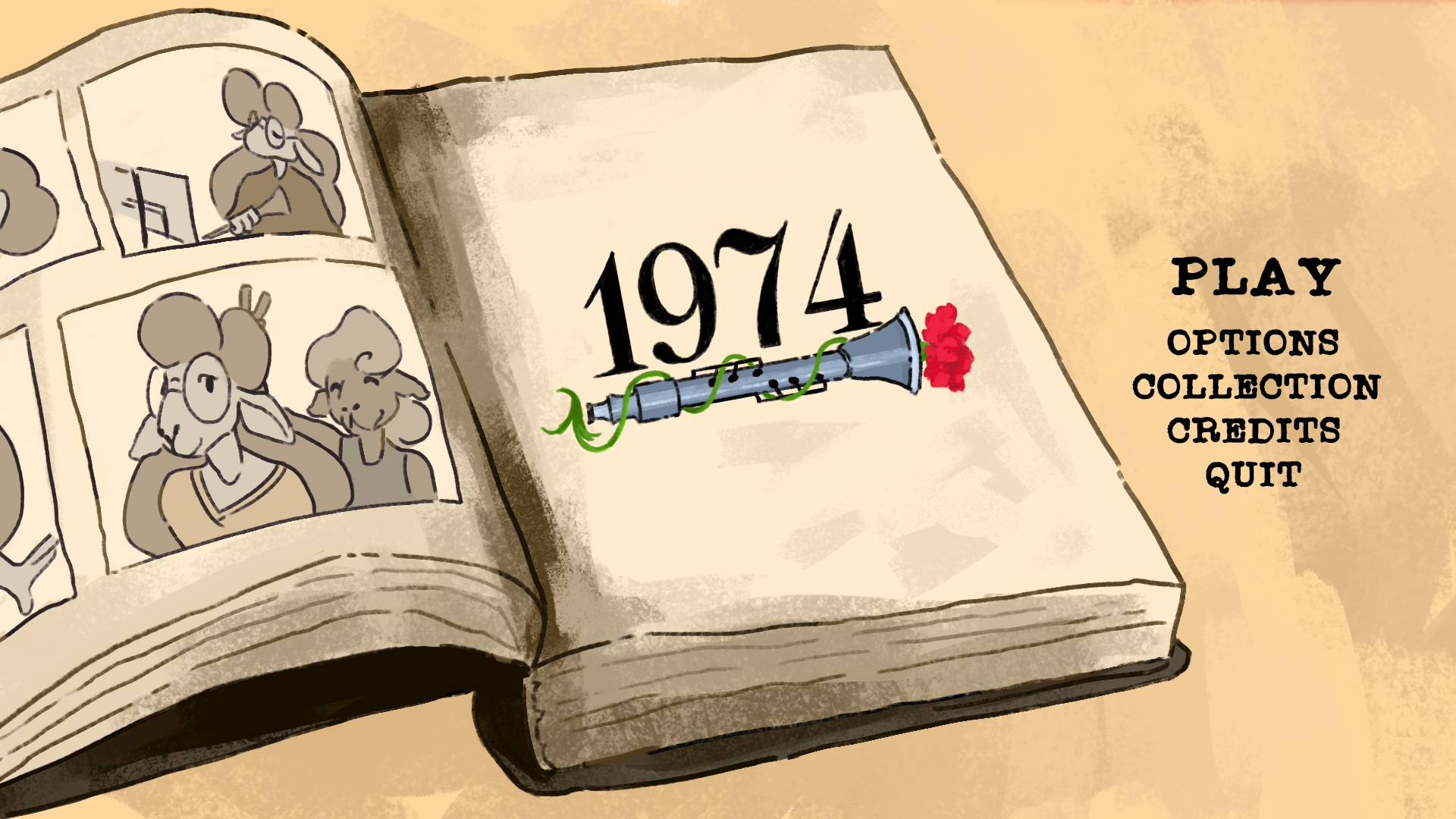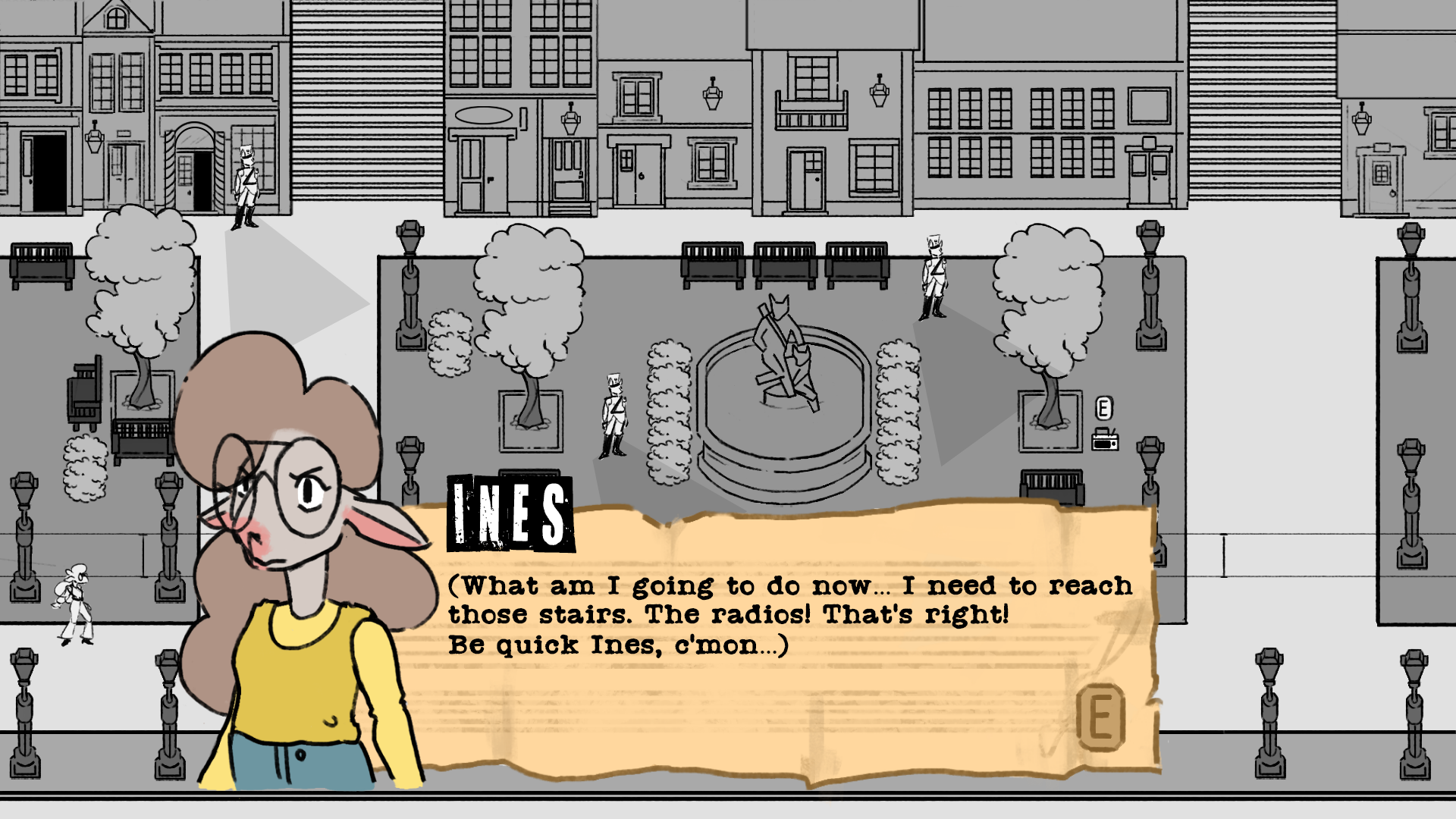 ---
Level design

Our game Designer's job on level design was creating interesting levels that gave the impression that the game was set in Lisbon. For that to happen, we had to do a lot (and we mean A LOT) of research. Countless hours were put into researching pictures, looking at streets from Google Maps and walking around Lisbon to try and figure out what was interesting to represent in our game.
With that, we managed to have 8 out of 11 screens at the moment that were inspired completely on places in Lisbon. These places are:
-Jardim Botânico de Lisboa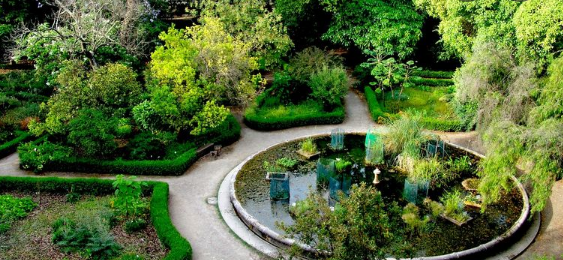 -Praça Dom Pedro IV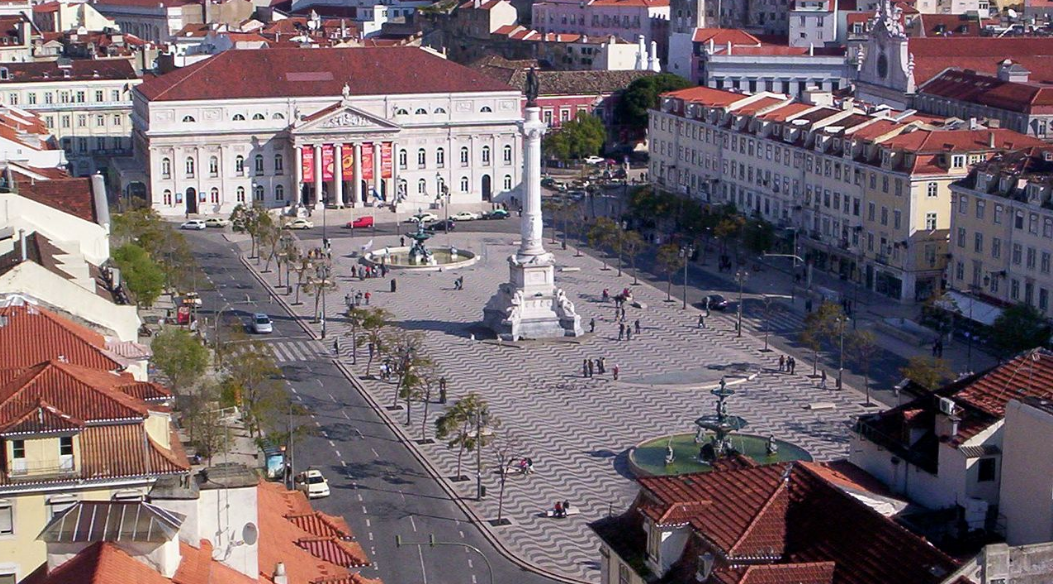 -Rua Augusta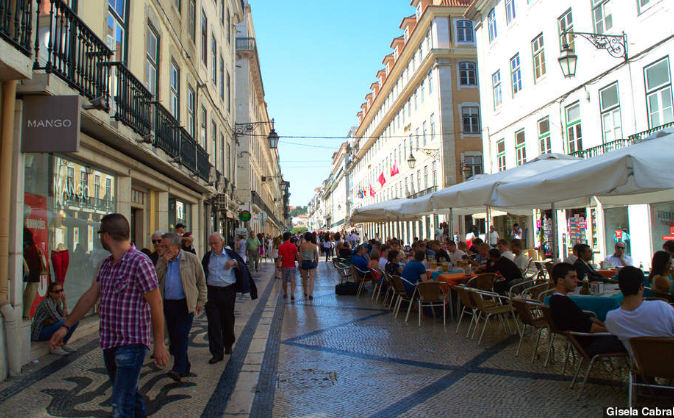 -Rua augusto Rosa(Museu do Aljube)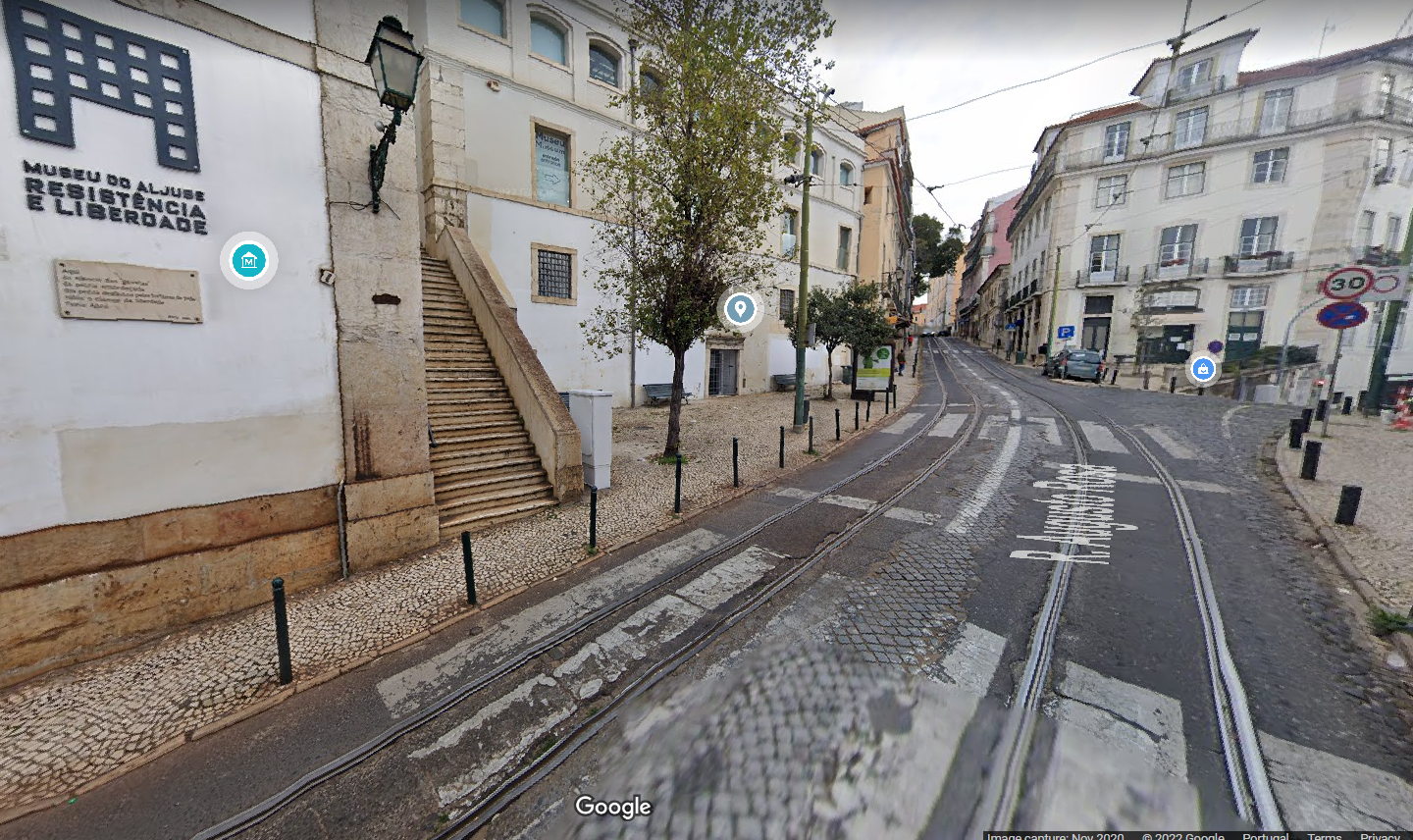 -Avenida da Liberdade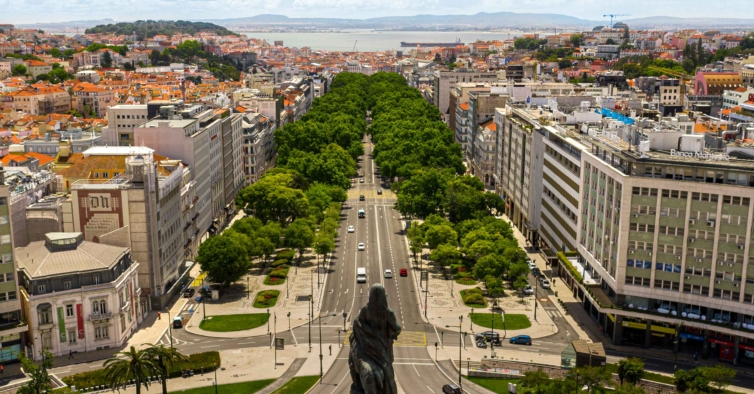 Here's a look on how our levels were assembled :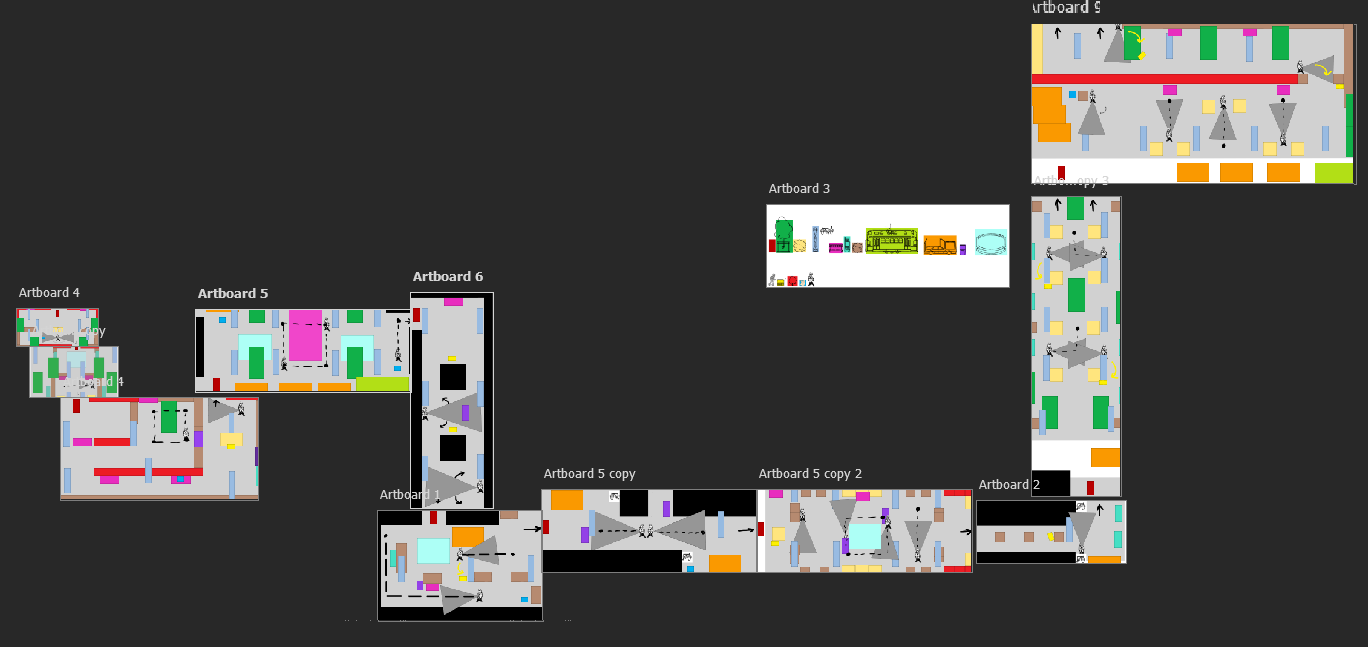 ---
Assets

As you can see from the pictures above, there are a lot of different shapes and colors, and they all correspond to a single asset in our game, with the right proportions, so our artist know in which proportion to create the assets and our game programmer know which assets need to be put in each level with no complications.
Here are some of the finished assets: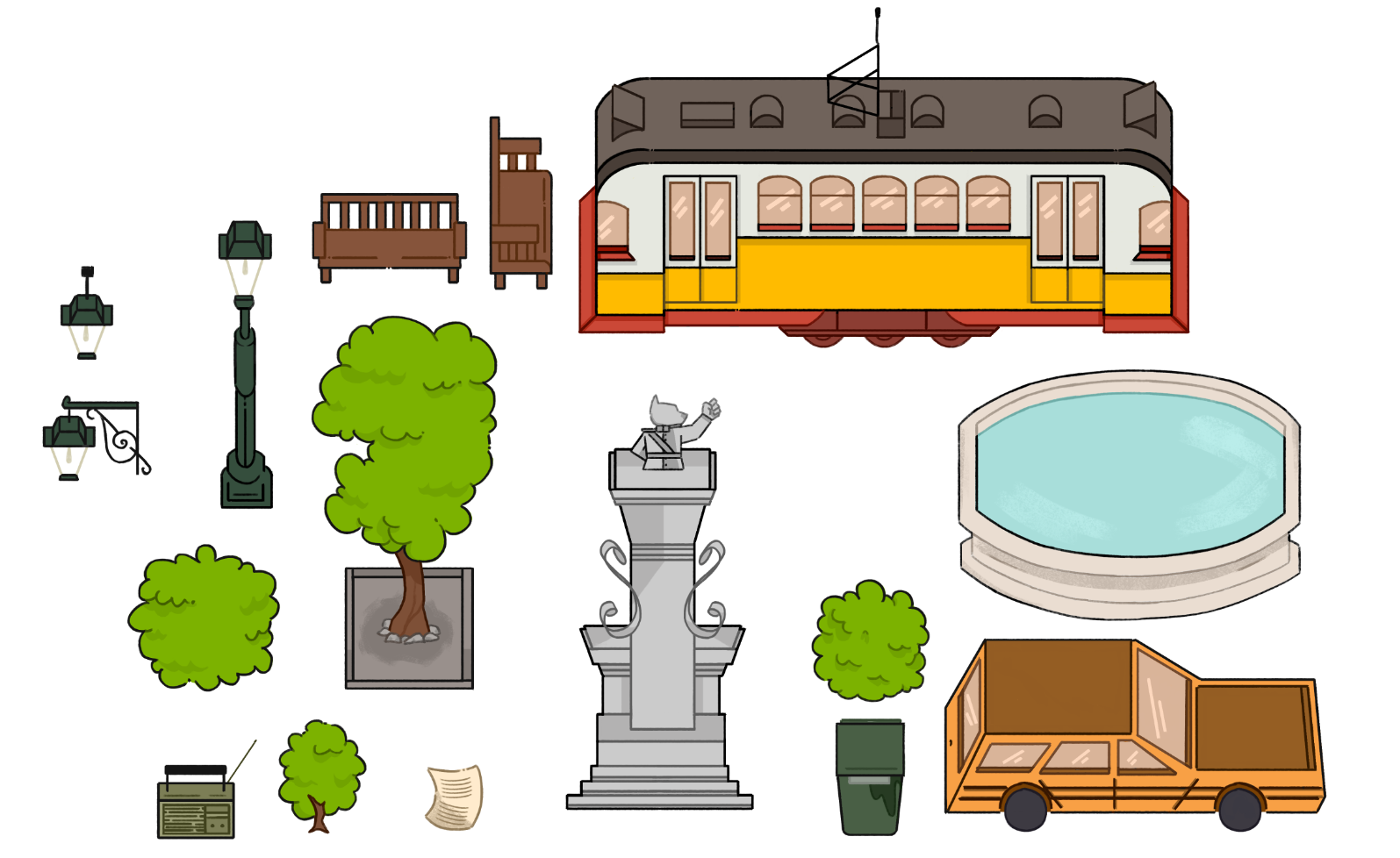 ---
Lighting

Now that we had almost everything ready, we needed to find a way to make our game be set at night. For that, we resorted to creating a blue filter on top of our game that would be cleared by every light source we have in our game, creating the illusion of Light!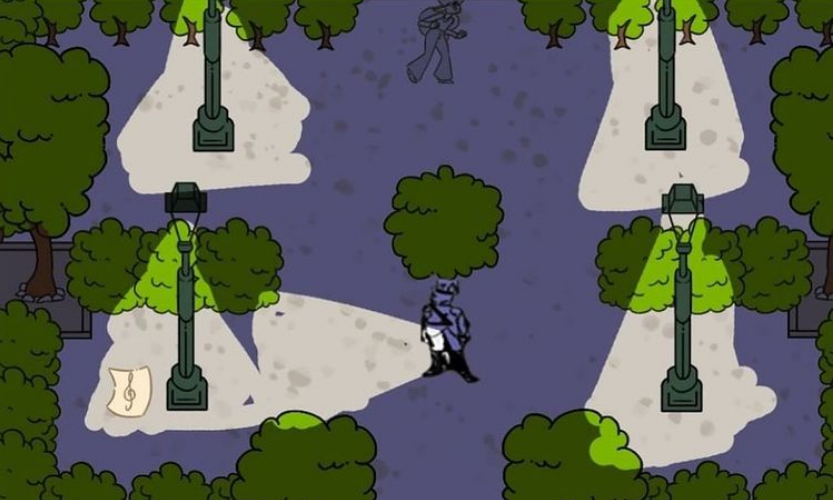 Because of that, though, we stumbled across a problem - The main character was getting lost in our game after the filter was applied because we didn't have enough contrast on the character.
For that to be fixed, we decided to decrease the intensity of the filter on the character at all times, so that there would always be contrast between the player and the background.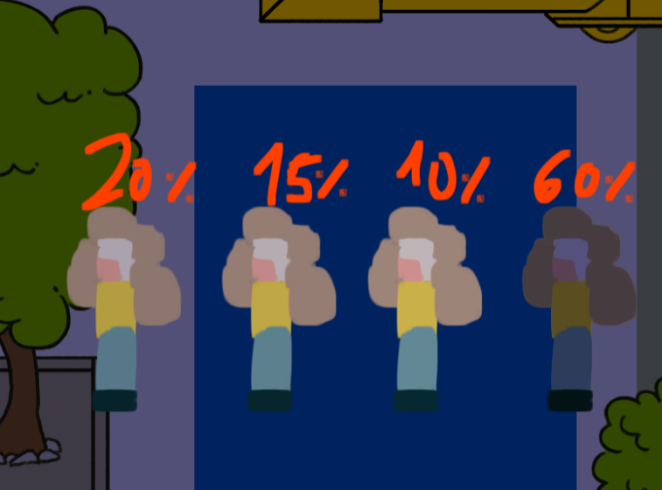 ---
Conclusion

This is all for this week!

Firstly, we wanted to thank everyone who has supported and still is supporting us so far during this journey.
we are all really grateful for the love we have received and it is what drives us to work more on this project every day!

We will see you next week with more updates, as usual!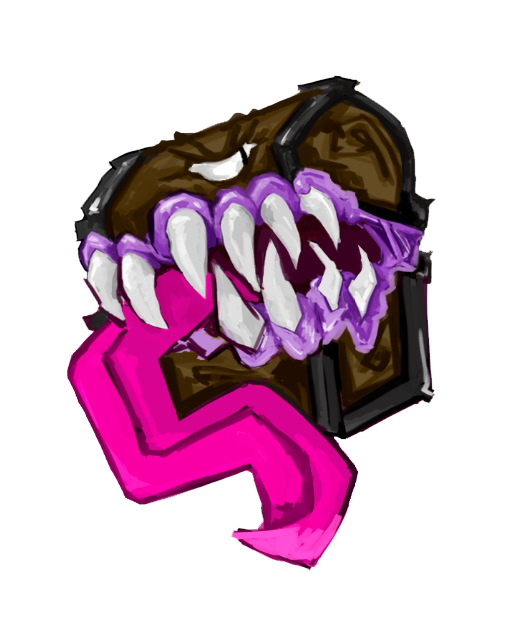 With Love, MMS.