Happy Weekend Captains!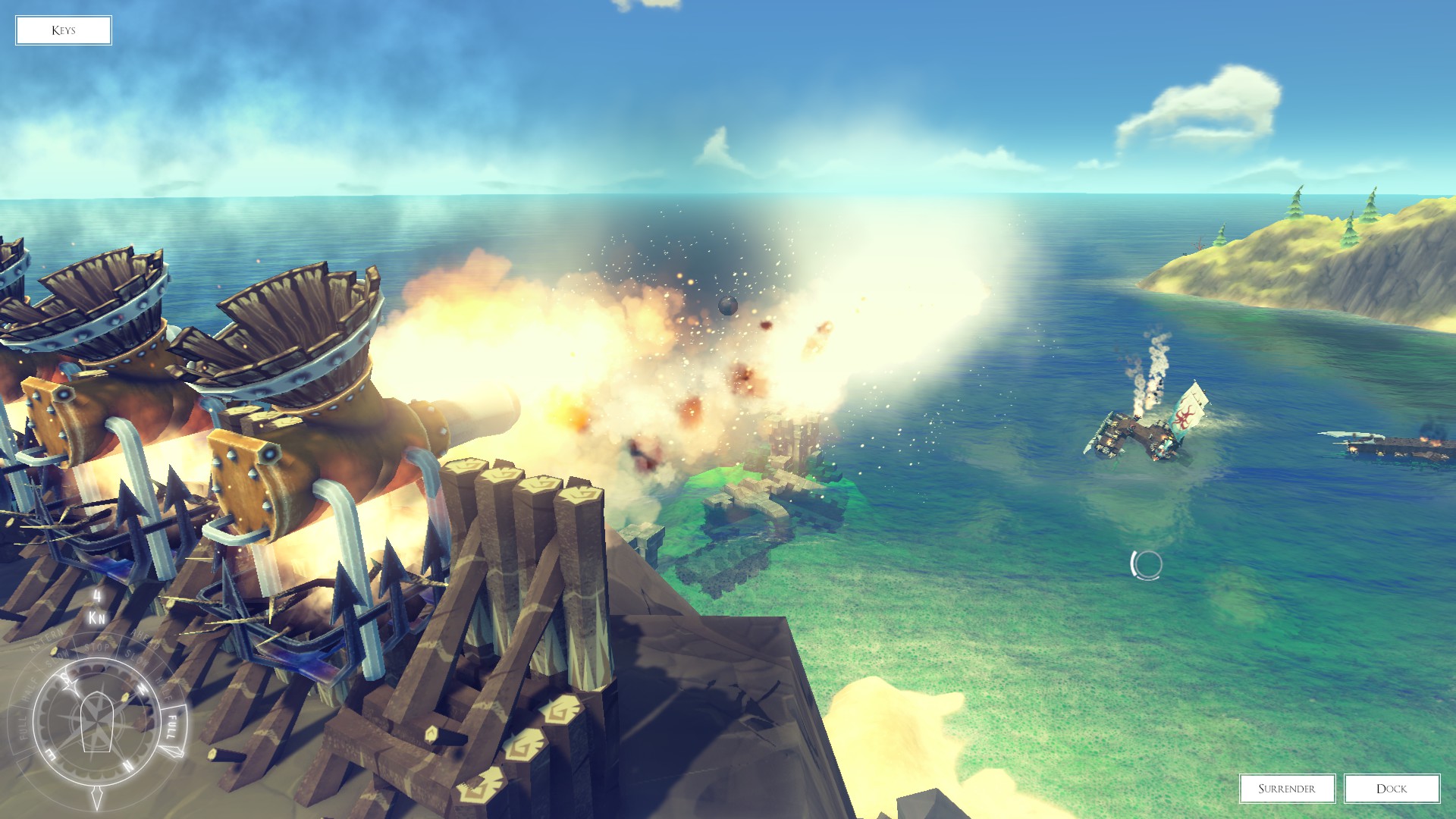 This week, we have quite a bit of exciting new changes and features that are coming up to show you, and of course a few awesome community ships to show off!
- YET ANOTHER round of optimization has been done! The end result of all these optimsaions can be seen in this easy to view youtube video where we have the Tank playing nicely with the Chinese mega ship: Youtu.be
- Built a 32-bit version, tested it and fixed resulting issues. This version should FIX the CAN'T DOWNLOAD issue a few people have reported. Turns out steam doesn't detect if you have a 64bit or 32 bit operating system!
- The long-requested feature of more rotation options has been added! WOOT!
- Added some options to control the waves in sandbox mode...turn them off, make them bigger etc!
- Disabled the water-culler for now, until it can work better with more designs.
- Cannon balls now penetrate the water, but lose speed doing so and will
damage blocks that they hit.
- Added an option to enable/disable dynamic lights
- Added new rounded and support blocks for ships!
- Added new 3rd person firing method, tested it, didn't like it, took it out, then redid it, added it again, and now it's looking good! Though it may not make it into the next update as it's not quite there yet...
- Did another round of balancing by tweaking weapon damage and health.
All these changes and more should be coming in a new update that will be out next week, so stay tuned!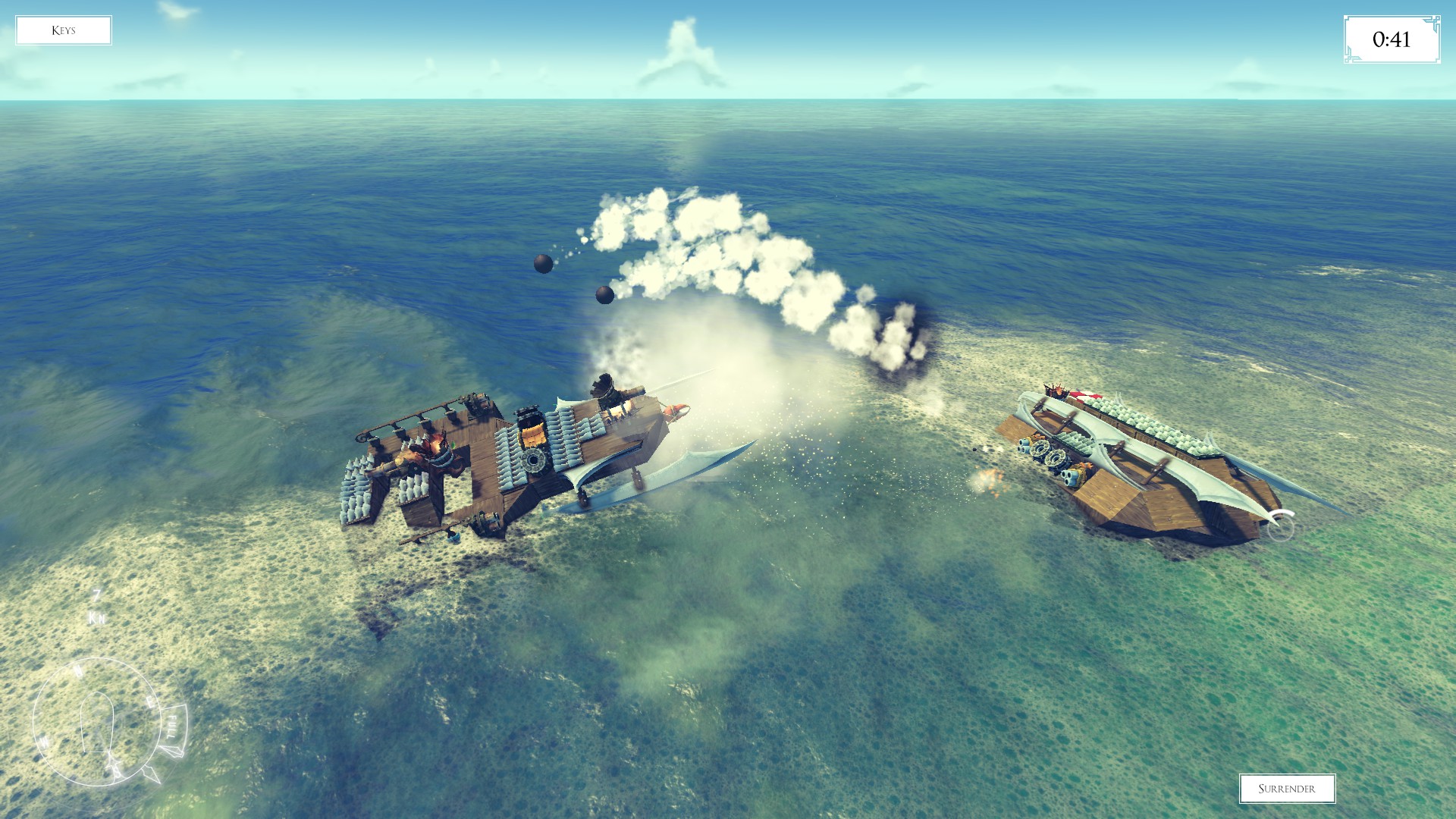 And now is the part where we show off some awesome community ships soo….check these out!
First we have a Yacht! Created by 15216847446 (seriously, that's their name):
Next, we have The Nautilus, created by Erblington!
And lastly we have…...well I'm not sure WHAT this is, but it looks cool! Created by HordeZhang:
And that's it for this week! Keep an eye out next week for our big new update that's coming, and I'll see you then!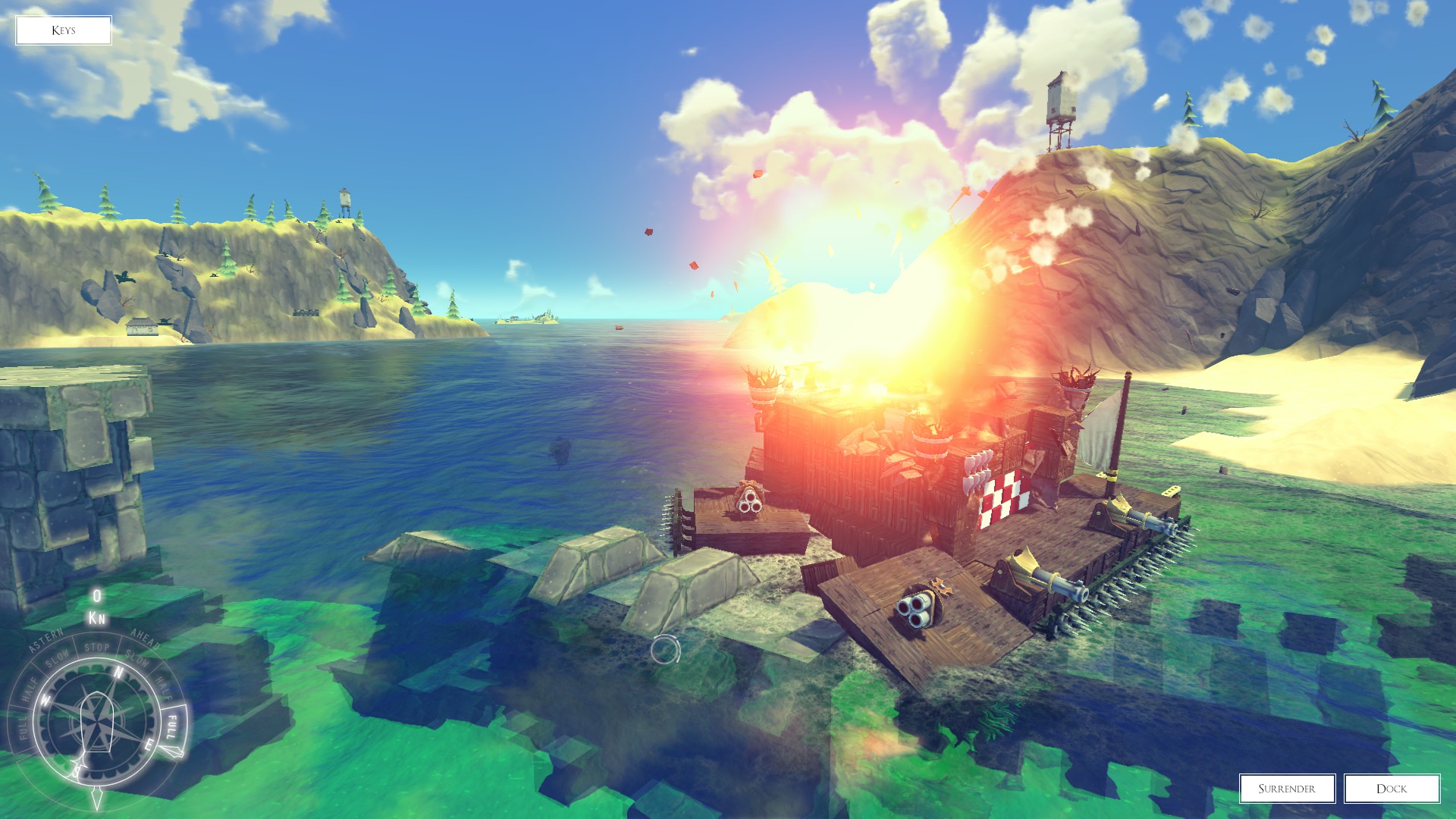 Happy Sailing!