Hello, and welcome!
This is the first in a series of posts about the game I'm working on, called "There Is No Light". In this post you'll learn about the game itself - and in the future ones I'll describe different aspects of the game in more detail.
What is "There Is No Light"?

This is a unique world in the ruins of which lies the entire human civilization. People have been "living" underground for a long time. Having forgotten the sunlight, they blindly worship the god of the new world - the Great Hand, which once every few years descends to the Central Station and takes selected newborn children, from their parents' arms and into the world hidden behind the huge gates of the Temple.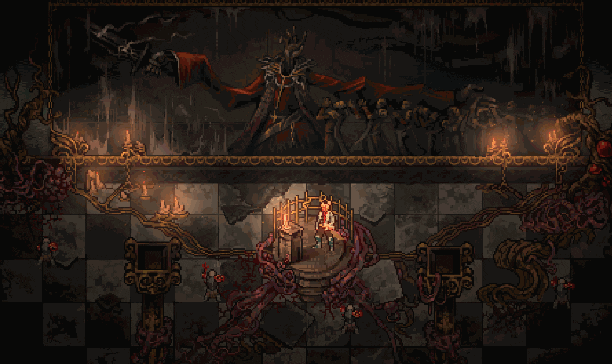 One of the newborn is the child of the protagonist, whom the Church of the Hand forcibly takes and sacrifices in the Ascension ritual. This event launches an inevitable series of events that will change this world forever.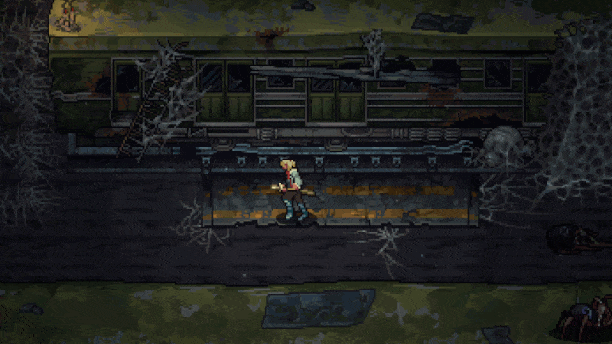 After the events at the Central Station, you are free to explore the world in any order convenient for you. The main philosophy of "There Is No Light" is not to impose on the player what and how to do it. You can skip all the dialogs in the game, and the combat system using several types of weapons allows you to change them on the fly and choose a fighting style that suits you.
Each time you damage an enemy or destroy an environment, you accumulate a rage scale that allows you to use a special ability of a weapon. Aggressive combat style is the key to the "There Is No Light" combat system. Running won't help.
In future blogs, we will provide more details on the combat system, characters, and the game world - so be sure to check back!
For now, subscribe to our Twitter - where you can already find a lot of art and other content of our game, and be the first to know all the latest news!
And if you like There Is No Light - be sure to add the game to your wishlist on Steam!
Thank you!