This is my first devlog here on Indiedb, and I'm trying to get a grip on how things work in here.
I've recently been spending a bit of time finding testers for my game, and a few have already played it. Quite a few of the ones who did offered me some pretty valuable feedback.
I've also been contacted by some contractors, and if you're a 3D artist, composer or other who thinks this game looks interesting you're welcome to send me your portfolio. I don't have any funding for the game yet, but I can write you up in my list of possible people to work with for the future:)
I'm still looking for more testers - the tech demo is available at the website: Treacherousjourneys.com. If you want to wait for the next update, which will probably be released sometime next week I'll announce it here, or you can join my mailing list (Handled by Mailchimp to make sure unsubscribing etc. works)

At the moment I'm putting some last touches on implementing some lower level details involving representation of serverside locomotion, client-server communication etc. to pave the way for a first implementation of pathfinding / steering behaviour with dynamic object avoidance. Right now it's possible to walk through monsters, and monsters also really like stading in one spot while hitting you.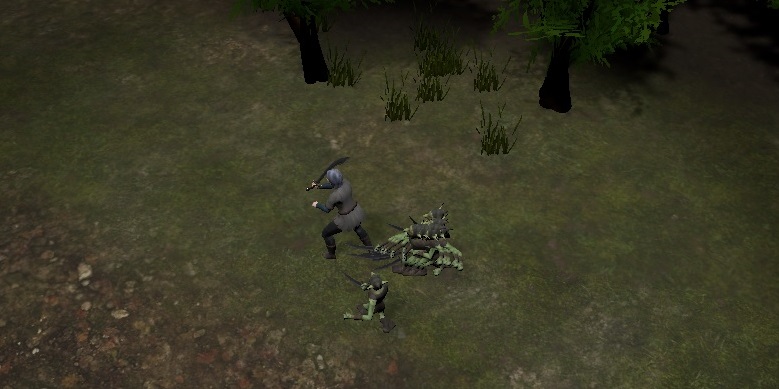 While I was at it I also made a small change to melee monsters. Where it used to be easy to run through a bunch of monsters without taking any damage because they wouldn't direct their attacks as you ran past them you can now expect them to turn around and put a dagger in your back...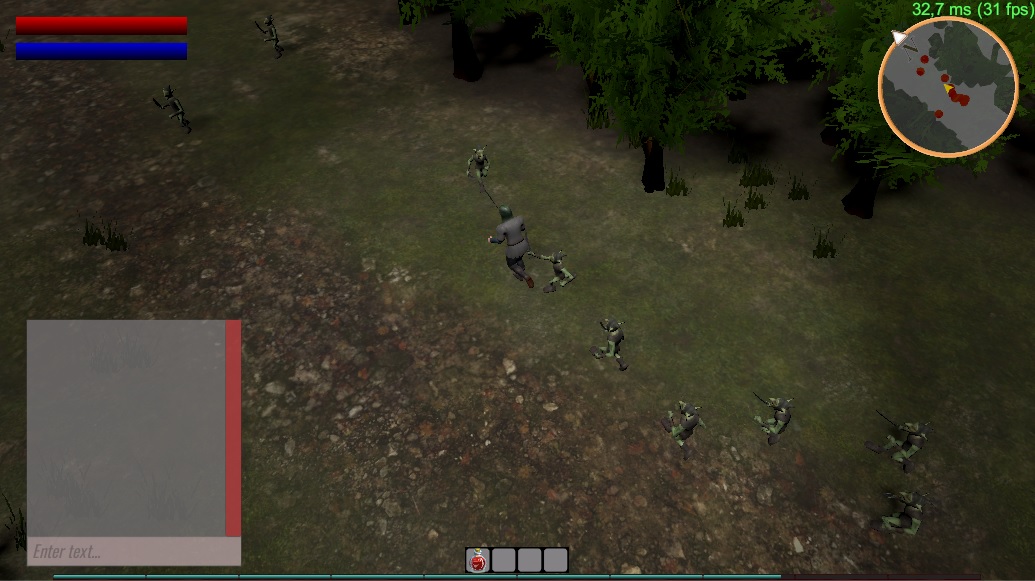 Another change I would really like to put in is the option of a feedback button, that will let the tester post feedback including the current map coordinate for easier debugging.