Hi everyone! Today we'll be sharing our idea behind the art of "Anything but Dark" and some of its concepts.
Disclaimer: Although the game will have a 2D pixel art style, a decision was made to iterate through concepts in digital art, as to freely explore the various possible expressions and looks of the character, that would later be used in the dialogue boxes and re-interpreted in pixel art.
---
Starting with our main character Will, a young male adult that unfortunately met his end in a cave, this being why he doesn't have a typical human appearance, and consists solely of a silhouette and clothes. When our Game Artist was drawing Will, she envisioned an average guy that doesn't want to stand out, so he wears normal clothes and has a typical haircut. In the pixel art version, a 32x32 character sprite size was chosen, allowing the showcase of some of his features, but still retaining the desired simplicity.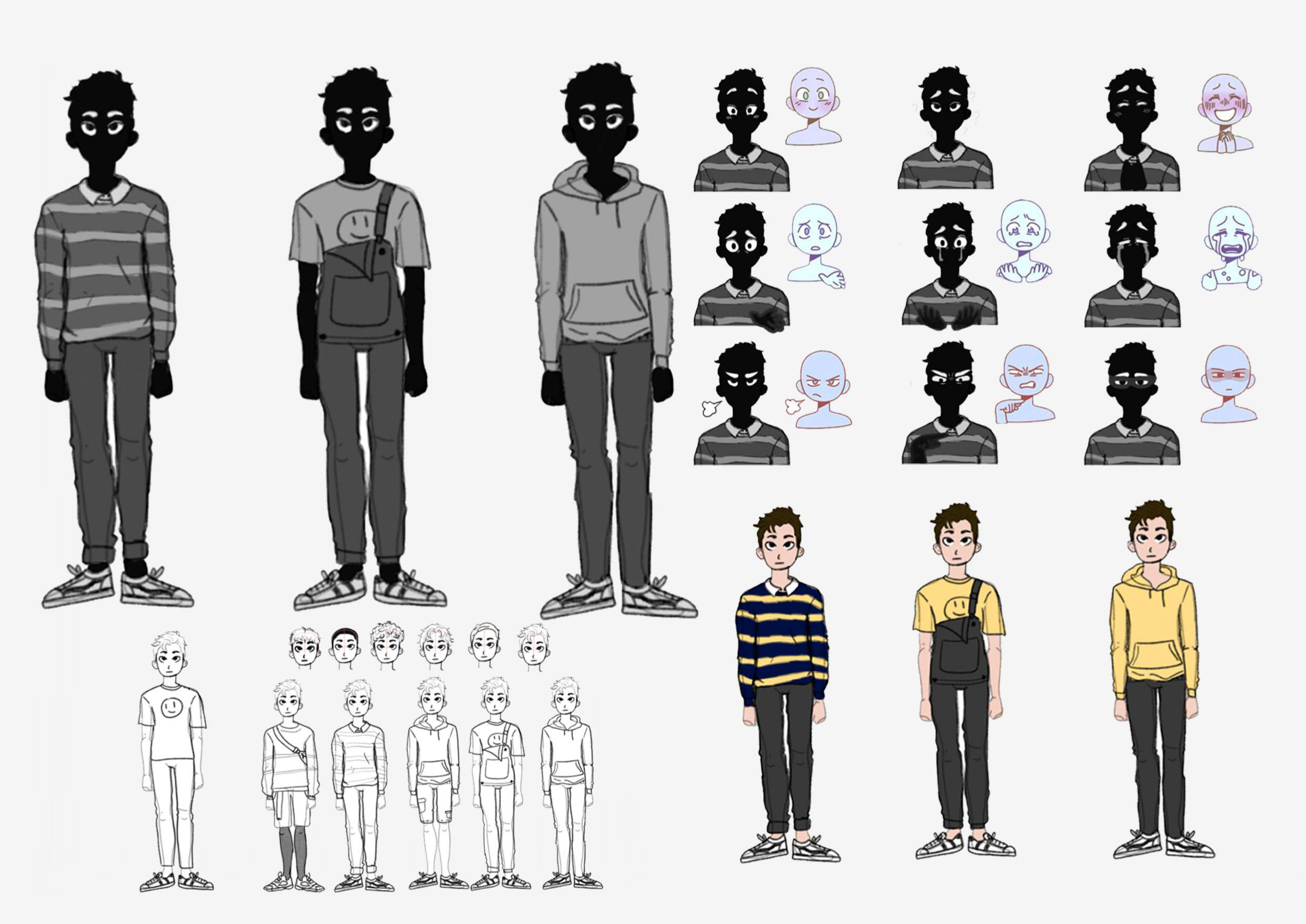 ---
Support Character
For our support character, we have a small golem with an innocent look, that has the objective of helping Will ask questions about himself and gain a better understanding of his own emotions. During the process of drawing this character for the first time, she had someone almost childlike in mind, so innocent that for every question the answer would be direct without a second thought. For the pixel art version, like the main character, a 32x32 character sprite size was chosen, for the same reasons.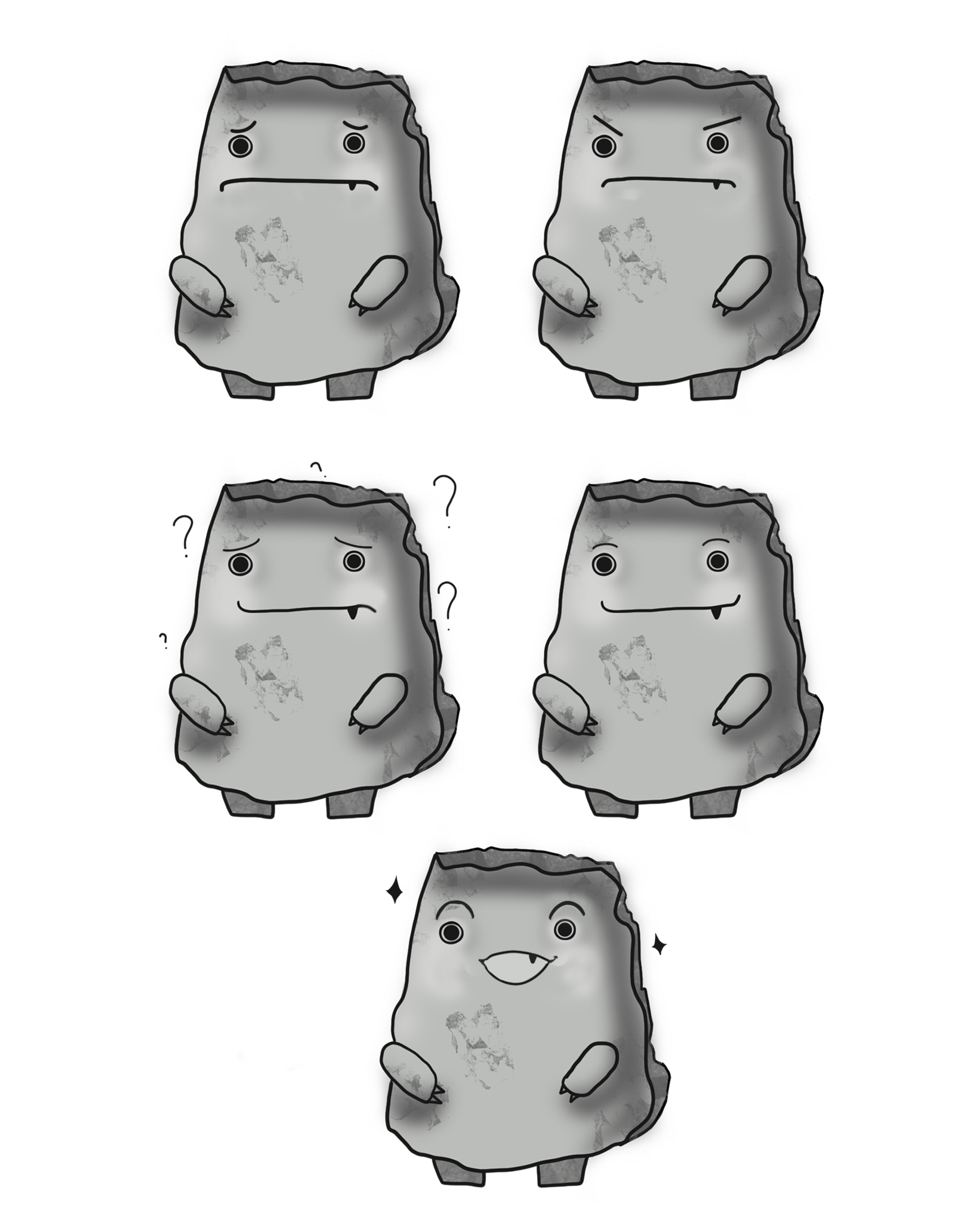 ---
Most of the time, in "Anything but Dark" we'll be looking at pixel art, but we wanted to add expression to our characters during more narrative-focused segments, that being why during the dialogue you can see clear 2D digital drawings of the characters expressing their emotions.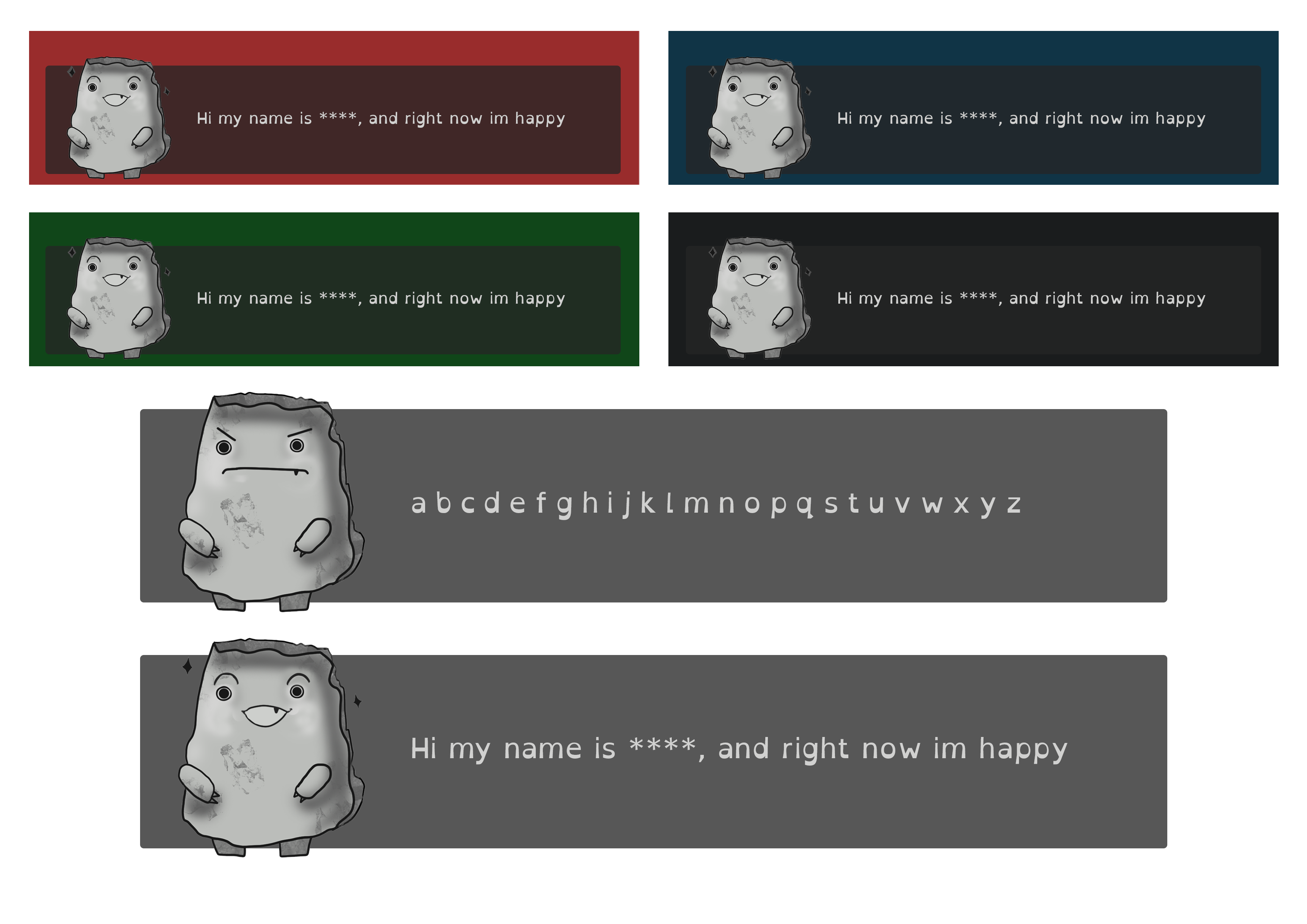 ---
Like we said in the beggining of this devlog, our character died in a cave and is still trapped there, therefore the environment consists of a dark cave that, according to the progression of the narrative, turns increasingly lighter and surreal, for example adding crystals and different background elements.
Being that the game's main mechanic consists of changing environment elements, they are also an important part of the environment. For each colour, there are elements that are specific to it and complement each other gameplay-wise, for example for the colour blue we can see water and bubbles and for the colour green we can see vines and mushrooms.
Red Environment: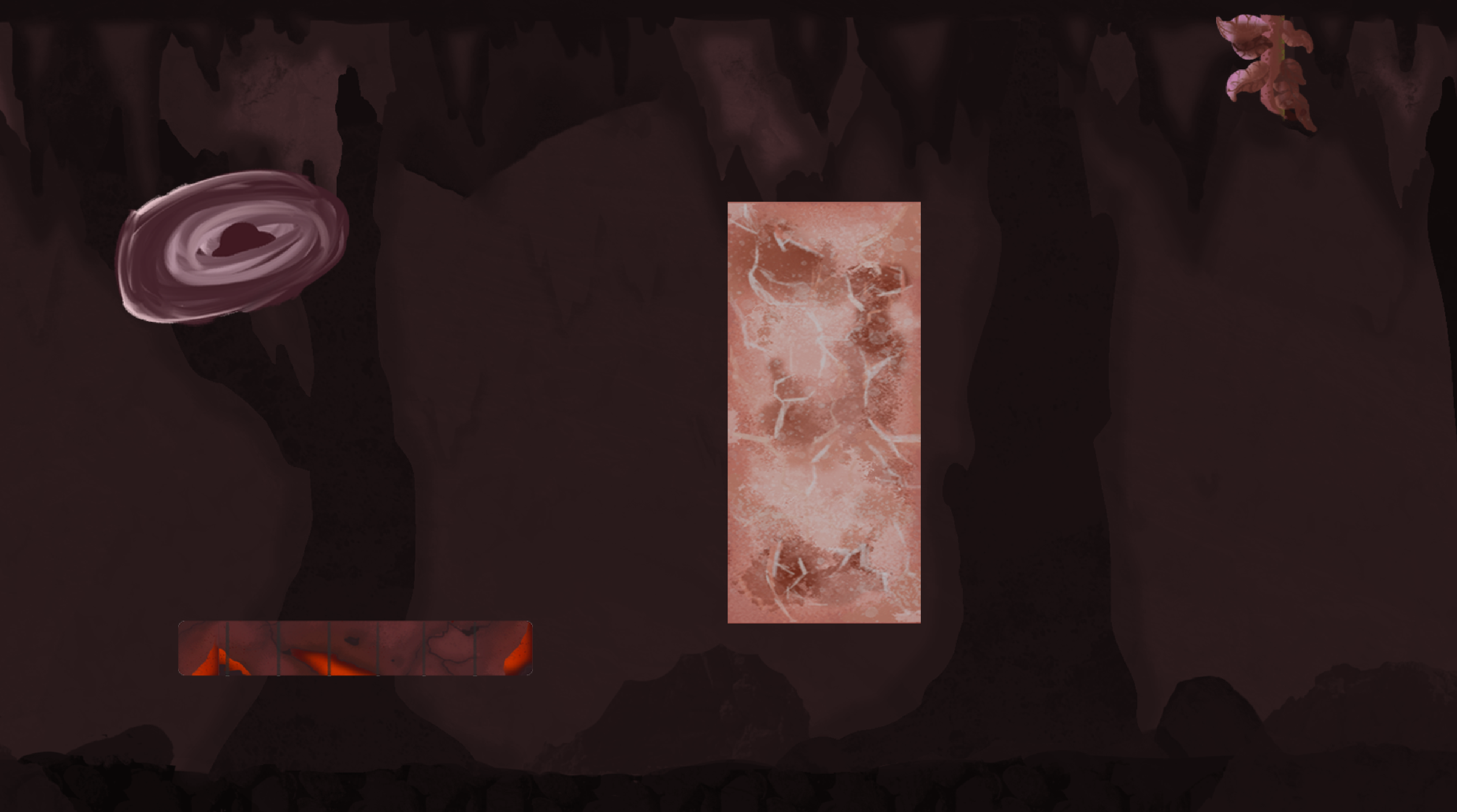 Green Environment: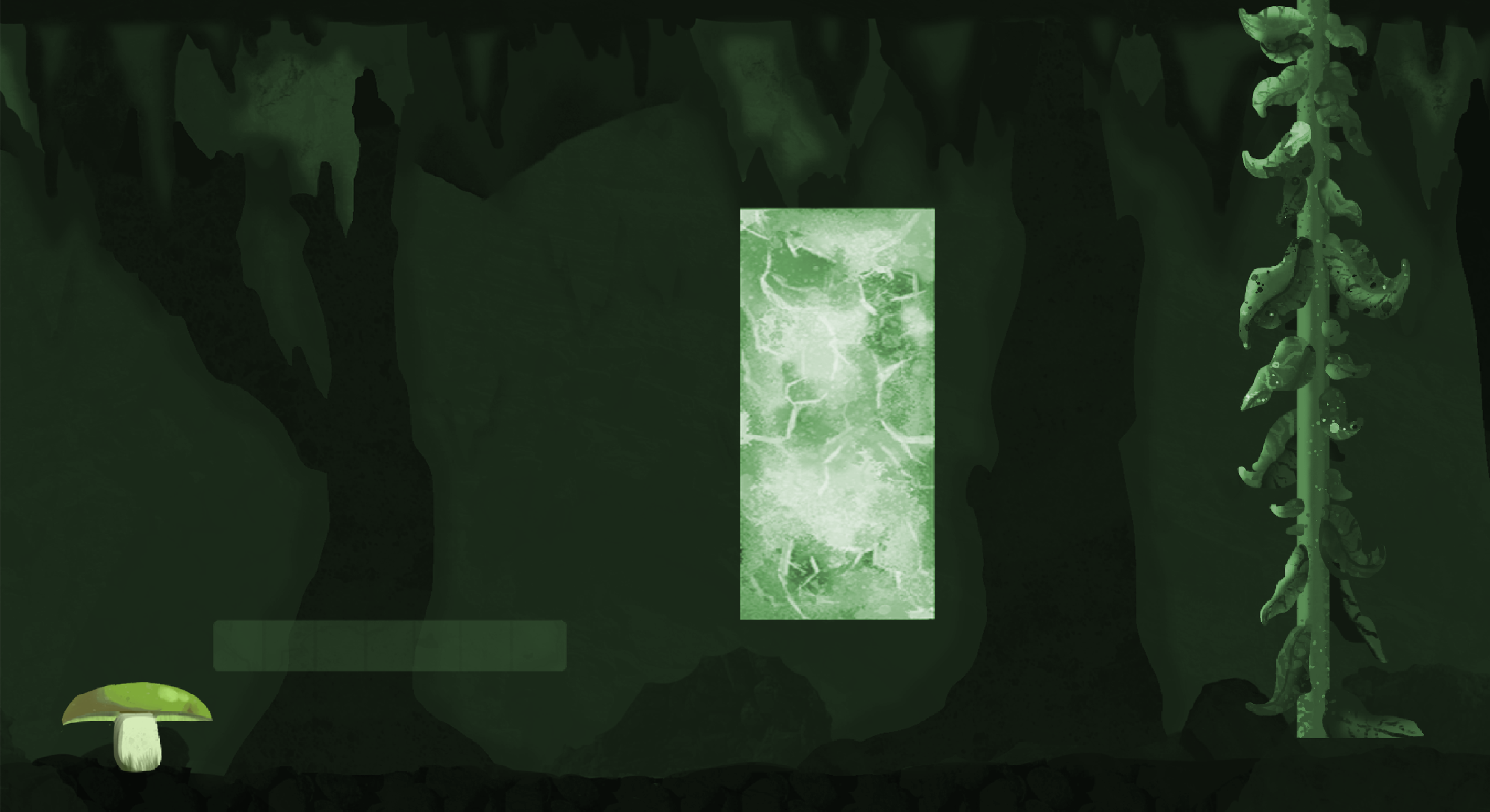 Blue Environment: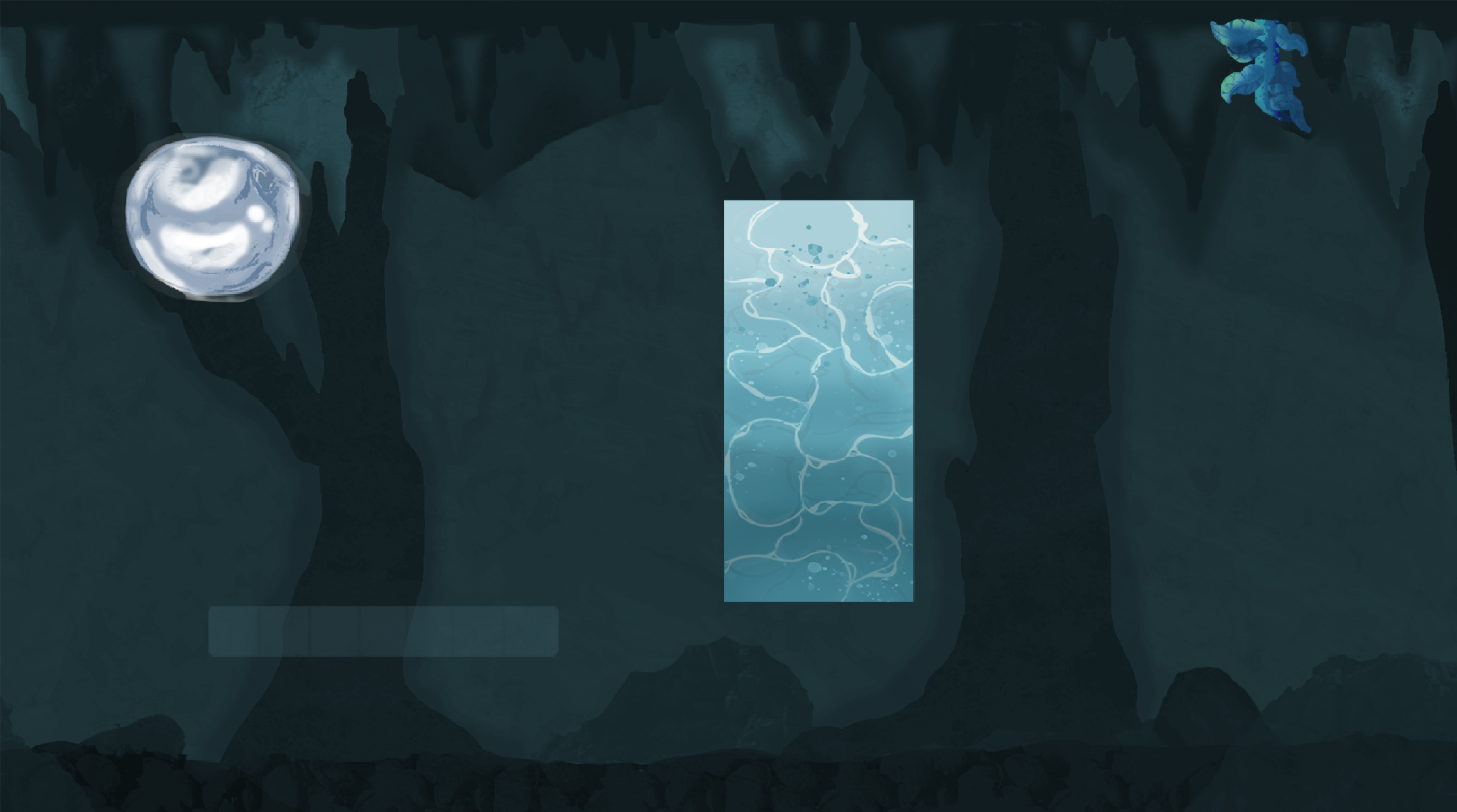 ---
We hope you've enjoyed this look at our concept art and the reasoning behind the creative choices made for them.
Stay tuned to learn more about our game through future devlogs!
Be sure to follow us on Twitter to have more daily updates! Twitter.com