Hello everyone! This is the first post in the development blog I am making for my new game Gedonia. I've decided to start doing these to share my ideas and plans for the project, development progress and news. In this first post I am going to share general concepts and ideas for the game.
Role playing, stats and freedom

I am a huge fan of RPGs and MMORPGs, especially oldschool ones. One of the main reasons I love games like Fallout 1 and 2, Arcanum or TES games, is the complete freedom of making a unique character, and a unique feel each playthrough with this character brings to the game. On the other hand, I also love flow and feel of combat mechanics of such games as World of Warcraft and KOTOR. Gedonia is essentially a mix of all the things I like from these games, which I hope be well liked by you guys.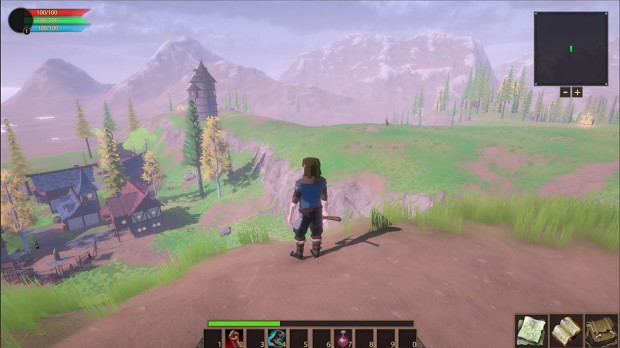 So what're the stats and systems of Gedonia will be like?
First of all, you've got your main stats. Those are similar to SPECIAL system from fallout, and will influence your play style in major way. You've got pretty self-explanatory stuff like strength, agility, stamina, intellect and charisma. Most important concept I keep in mind, while designing these is that you can't be good at everything. You can either be great at something and bad at something else, or be mediocre at everything. I feel like in a lot of modern RPGs you can't be truly bad at something, for example in Skyrim, even if you are a warrior type character, you can still cast a little magic, sneak a little or craft something. I don't want this to be the case in Gedonia. If you are a brute, with huge strength and stamina stats, you won't be able to even use magic or sneak. I feel this is a huge part of truly making a unique character and playstyle.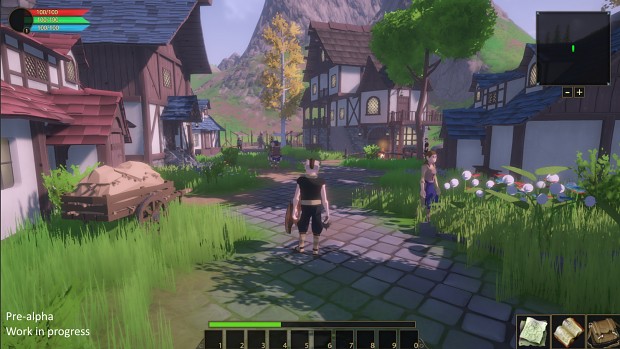 Second, you have skills that you will be able to improve with each level. These range from weapon skills to magic, crafting and speech. Here you have a complete freedom of improving whatever you want, and learning different abilities. I want to make this part of the game rich and varied. A skill of using swords for example not only will improve your damage numbers, but will also allow you to learn a huge number of different attack moves. I also plan to make abilities that would require a couple of different skills to use, for example if you are good at elemental magic and swords, you will be able to learn an ability that will set your blade on fire and deal additional fire damage to each attack. Or an ability that would require a skills in speech and holy magic, which will start a prayer, dealing damage to all undead near. The possibilities are endless, and I am very excited to design all possible combinations.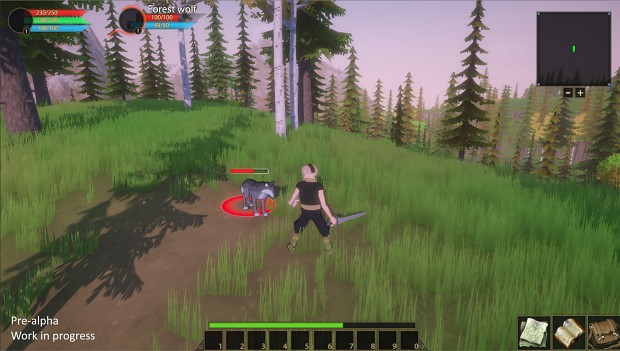 And finally, you will be able to assign different perks that will additionally influence your characters. Want to make a vampire character? Assign a perk that will make him steal health with melee attacks, perk that will make him weaker during daytime, stronger during nighttime, and the perk that will decrease his natural health regeneration. These are still on concept, but I really want them in the game.

Stay tuned for more updates and more info about the game in the upcoming devlogs! Thank you.
Follow me on twitter for more info: Twitter.com
Join the discord to talk to me and discuss a game: Discord.gg