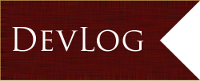 DevLog 04 - Thawing Out
8 December, 2013
It has been a long time, my friends. Too long. Eight months I have been frozen, trying to break free of the bonds of school, life, and the ever challenging struggle to find the time to fit work somewhere in there. However, here I am, somehow finding the time to write this DevLog and update the ever-growing number of fans eager to hear anything about the game. This DevLog will focus more so on news, updates, and future outlook than updates on the actual progress of the game itself. With that in mind, let us begin.
As many of you know from your own modding experience, one of the biggest factors in the development of a mod is time. Time is something that is limited and each human individual, no matter how rich or poor, only has twenty-four hours in each day to do what they need to get done. Working on developing Mount & Blade II: Rome is something that exhausts many of these hours, and why I am looking for talented and skilled individuals, individuals who would like to work on and give their time to this modification. If you have skills or experience in modding, in game design, work, and development, please head over to our Team and join! We need all the help, and experience, that we can get. You will be part of a exciting new concept in game development, one that expands horizons and creates a game so well designed you'll forget your playing a game.
To that point, we will still be working on creating more models and assets that we will be able to use in the final game. With the recent (in terms of how far apart they release their updates) screenshots of Mount & Blade II: Bannerlord, we should be able to use this information to work on creating and developing assets for the game such as armor, weapons, and scene props. However, since the game is not yet released, and we don't full know the capabilities of the improved engine they are building the game on, we will be holding off a majority of the work until the new game comes out. When it does come out, we will need a talented group of people who know their code and who can find out exactly what the game is and what possibilities we can explore for development.
If you haven't yet noticed, we have a new website. No longer are we calling the game "Imperial Rome Mod" - it was too long. We are simply going with Mount & Blade II: Rome. Simple, easy, sleek. A reflection of the development we are working on. Create an account at romemod.com and be sure to sign up for updates and personal messages. Head over to our Forums and actively take part in the development of this game. Better yet, join the team and become part of a great group of innovative and talented people.
I am unsure of when Taleworlds Entertainment will decide to release their next masterpiece, Mount & Blade II: Bannerlord. I pray it is soon, for I am not sure how much longer I can keep the modding beast at bay. Hopefully they release it soon, because when they do, the full power and might of the Mount & Blade II: Rome modification team will be unleashed and then no one will be able to stand in our way.
Thanks for tuning in, and stay tuned. Things are starting to get exciting!
Development Lead-
Elisha B.
Become a member and join in the discussion: www.romemod.com/register
Become a member of the team and help make this game possible: www.romemod.com/team/join