Hello everyone!
It is with great pleasure that we announce the first project developed by Amethyst Game Studio, codenamed "Project jack", a 2D action platformer where you play as a wicked Jack-In-The-Box trying to save a magical, colourful Kingdom from cute-looking, yet deeply corrupted rulers.
Narrative:
You once ruled over the Kingdom, spreading chaos everywhere. However, a group of heroes managed to defeat you and trap you inside your box in a remote location of the world for a long, long time. But now, the ones who overthrew you have started to become what they once swore to eradicate.
Desperate times call for desperate measures, and so you are freed by a toy from a village nearby. He begs you for your help, as probably only you can defeat them. Of course. After thinking about it for a second, you accept, as it is an opportunity to spread chaos once again while also getting your revenge over those who trapped you.
Intended Gameplay:
In terms of gameplay, we are focusing on having fast and dynamic gameplay, with the main focus being set on making sure the combat works well. The mechanics are simple, the player can attack and dodge (by going inside the box). In terms of enemies, there will be two types: one ranged, one melee.
In terms of movement around the level, we have no plans to add a jump mechanic, focusing instead on moving platforms to do so, which we will try to make as interesting and dynamic as possible.
Art:
In terms of Art-Style, the game will follow a cartoon style and feature a very colourful colour-pallet, as demonstrated bellow.
Environment Moodboard: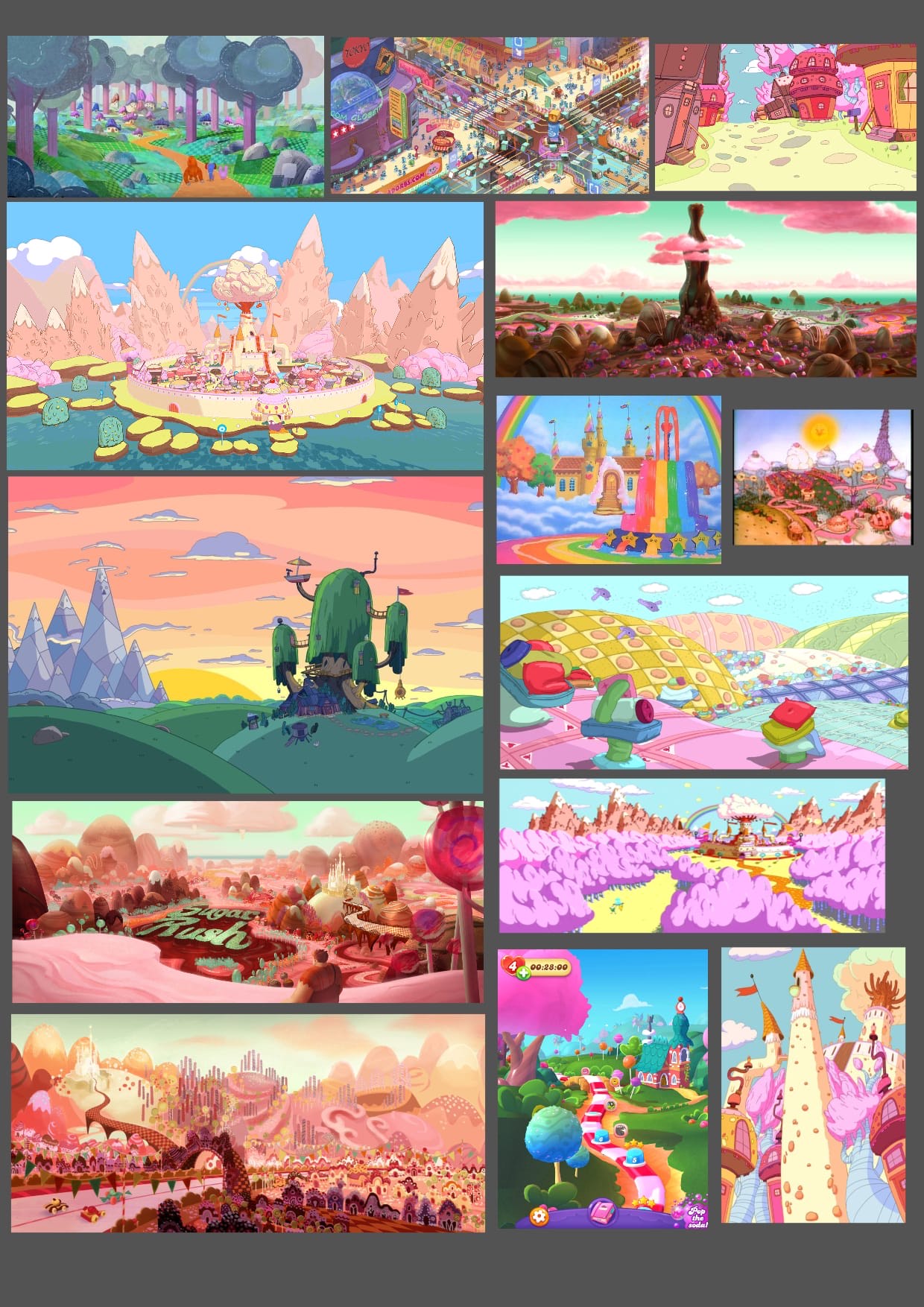 Quick Sketch: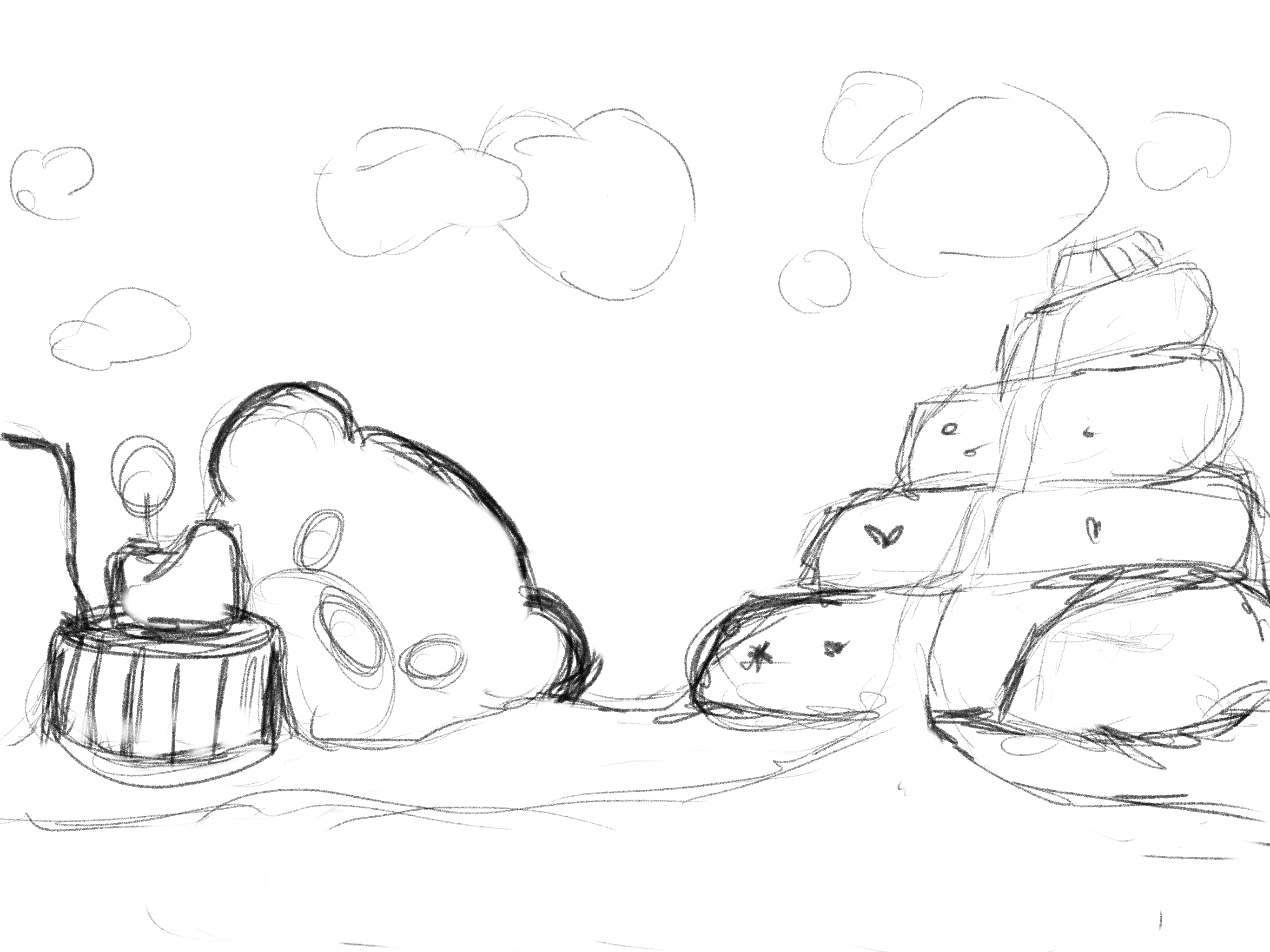 First Environment and Colour tests: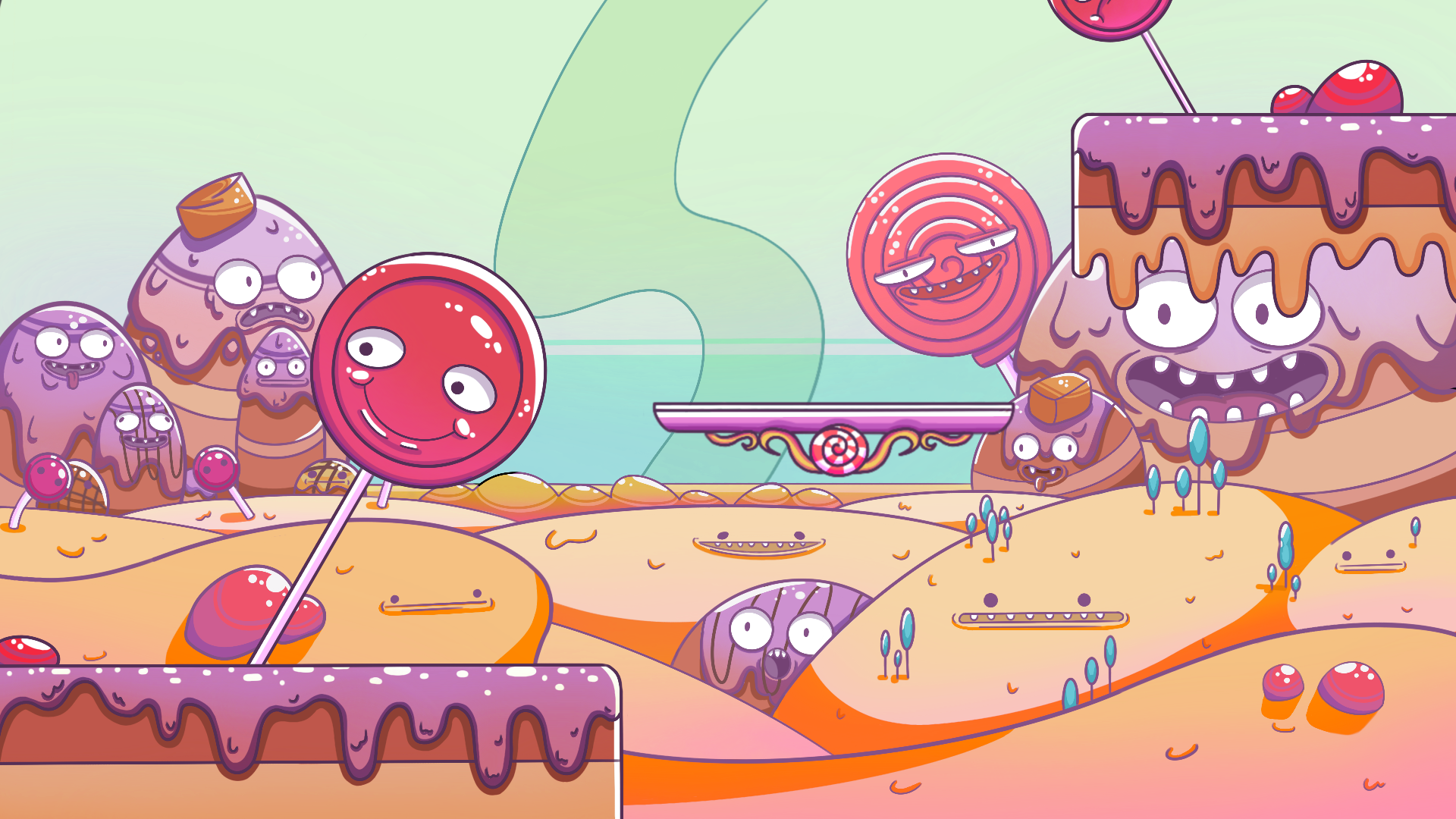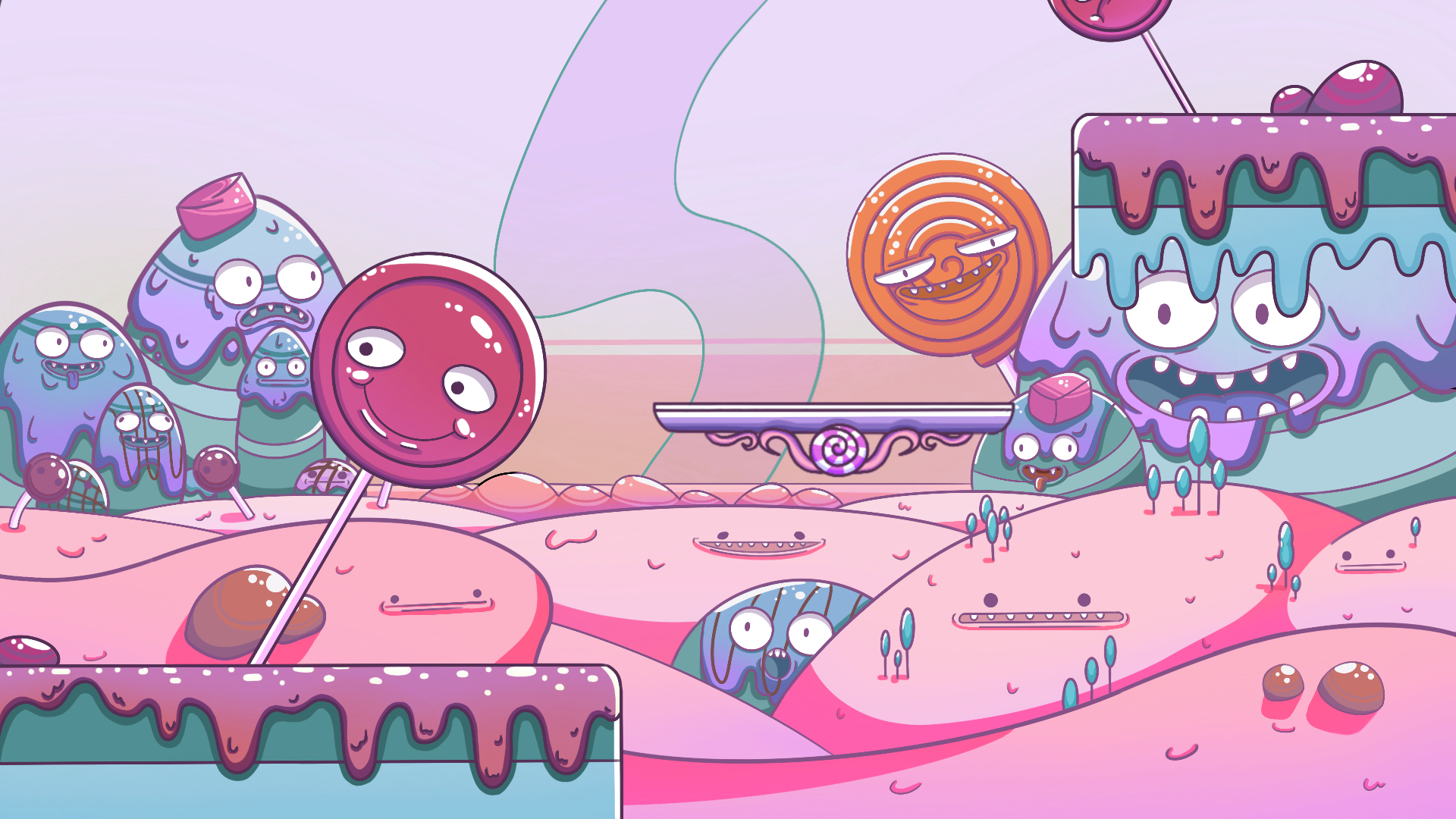 Bullshot: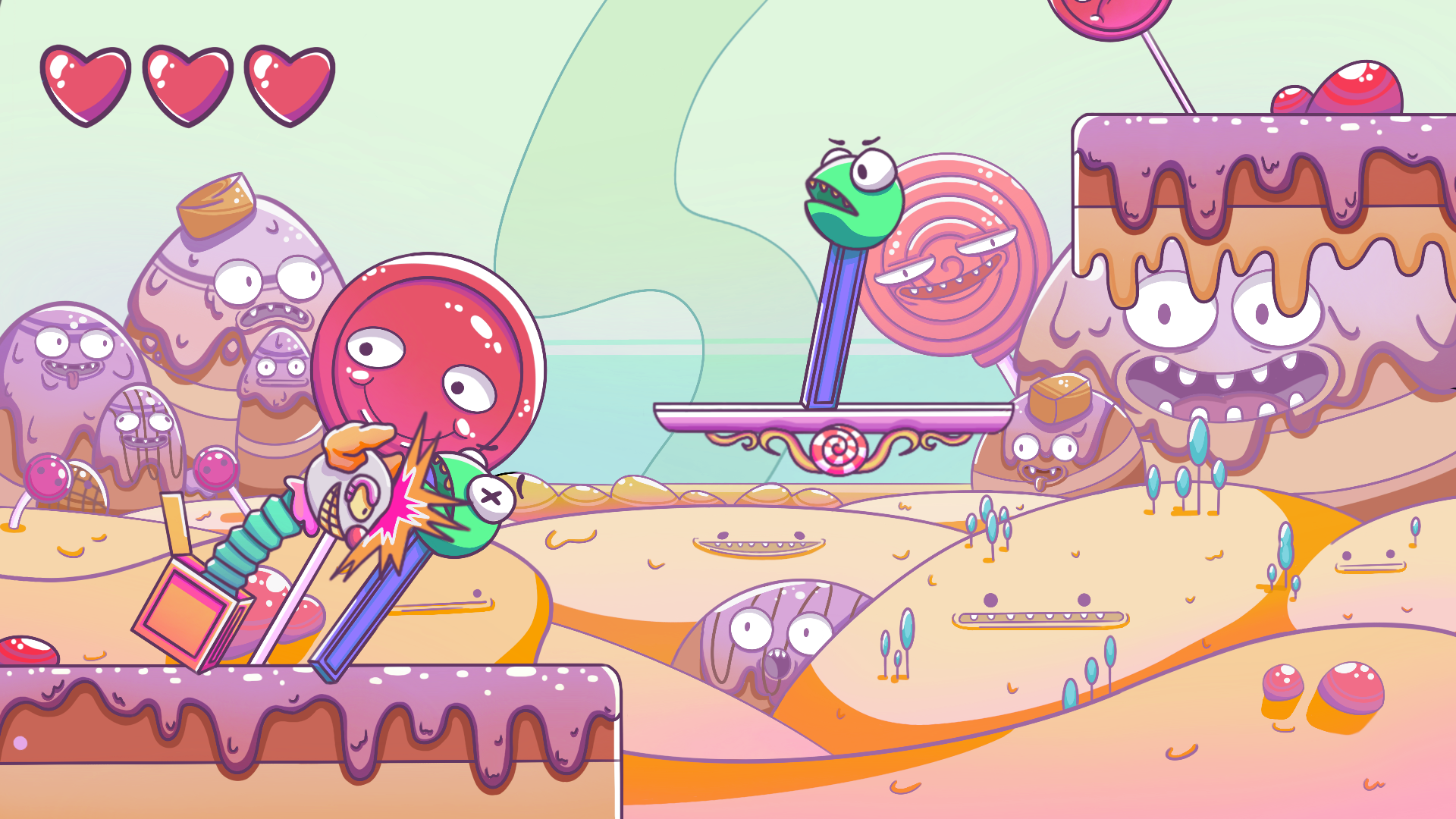 Thank you for reading our first post, we hope it sparked your interest. If it did, you can follow us on Instagram at @amethyst.game.studio and on twitter at @games_amethyst, and of course, keep an eye out for weekly updates on this page as well.
Hope to see you next week!