We have been extremely busy for the past 2 weeks, a little apology from our side not to publish Devlog #003 last week but hey, now we are going to publish and share everything we have managed to create in the past 2 weeks altogether. If you are ready for it, let's begin:

Right now our focus is to make sure we have the first animations from the characters that will be appearing in the Demo. If you have been following the past devlogs, you must have seen the initial animations from Luke & the Masked Man. Below you can see we have finished couple of more generic animations:
There are still 3 characters left to finish and Chris has been working hard on them. We'd like to share another WIP: Tiny souls, it's not a finalized version but it's better to share with all of you already and have your feedback.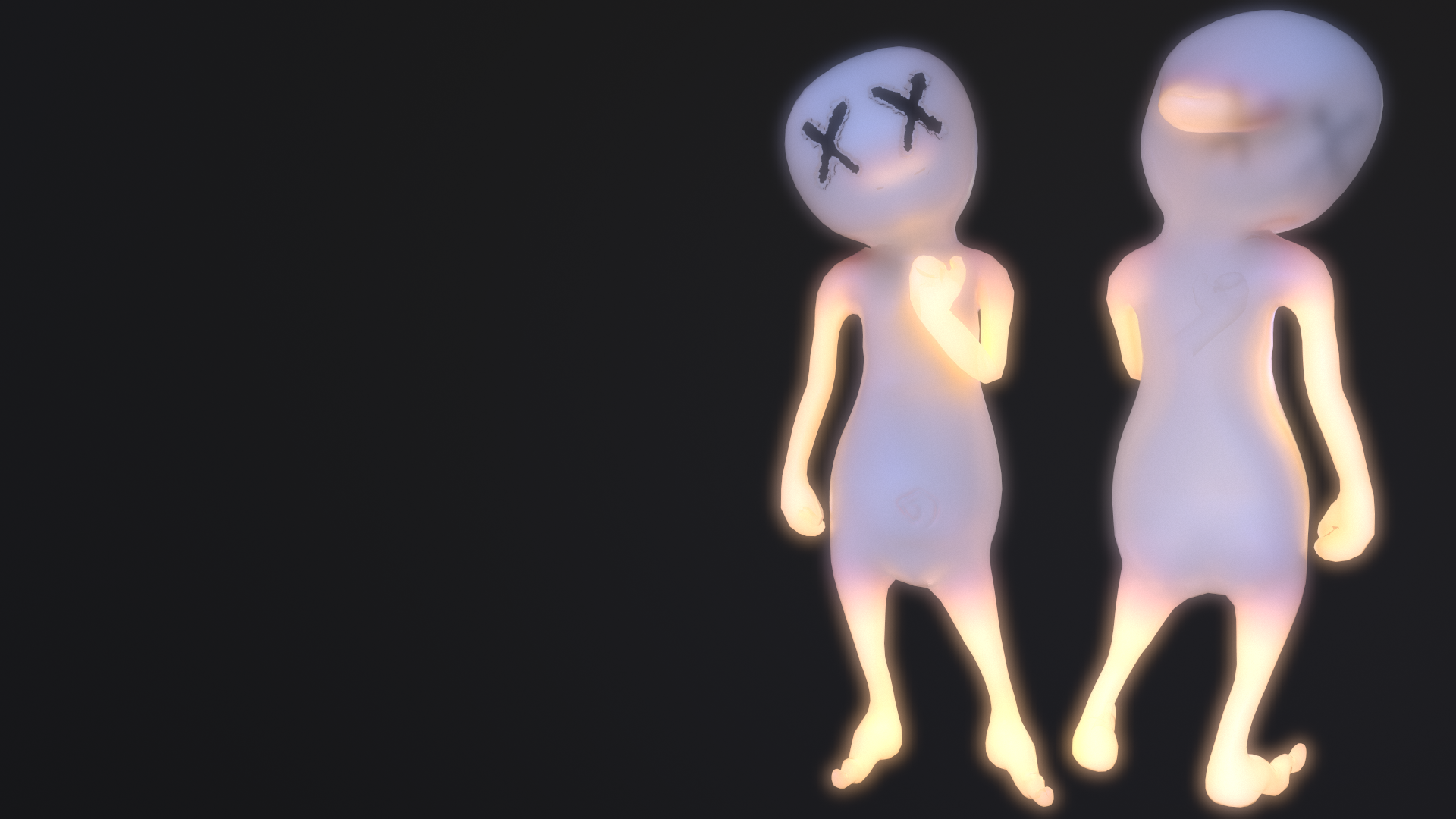 So far we have been heavily invested in creating characters, environments and animations but the last week we jumped in Unity 3D to start setting up the basic character controller and add a camera movement. The character controller is going to drastically improve as we progress and we will have a lot of animations integrated as well but it's just a start so that we can get a feel of how the camera will move along with Luke.
Lastly, Luke's Escape demo will be distributed over 3 different environments and we are excited to share with you all the basic layout of Luke's house. Now that we have finalized the blocking of the house, decided on mechanics and listed down all the SFX that we need. Next week, we begin modeling, texturing and adding the relevant props in the scene to fill the house.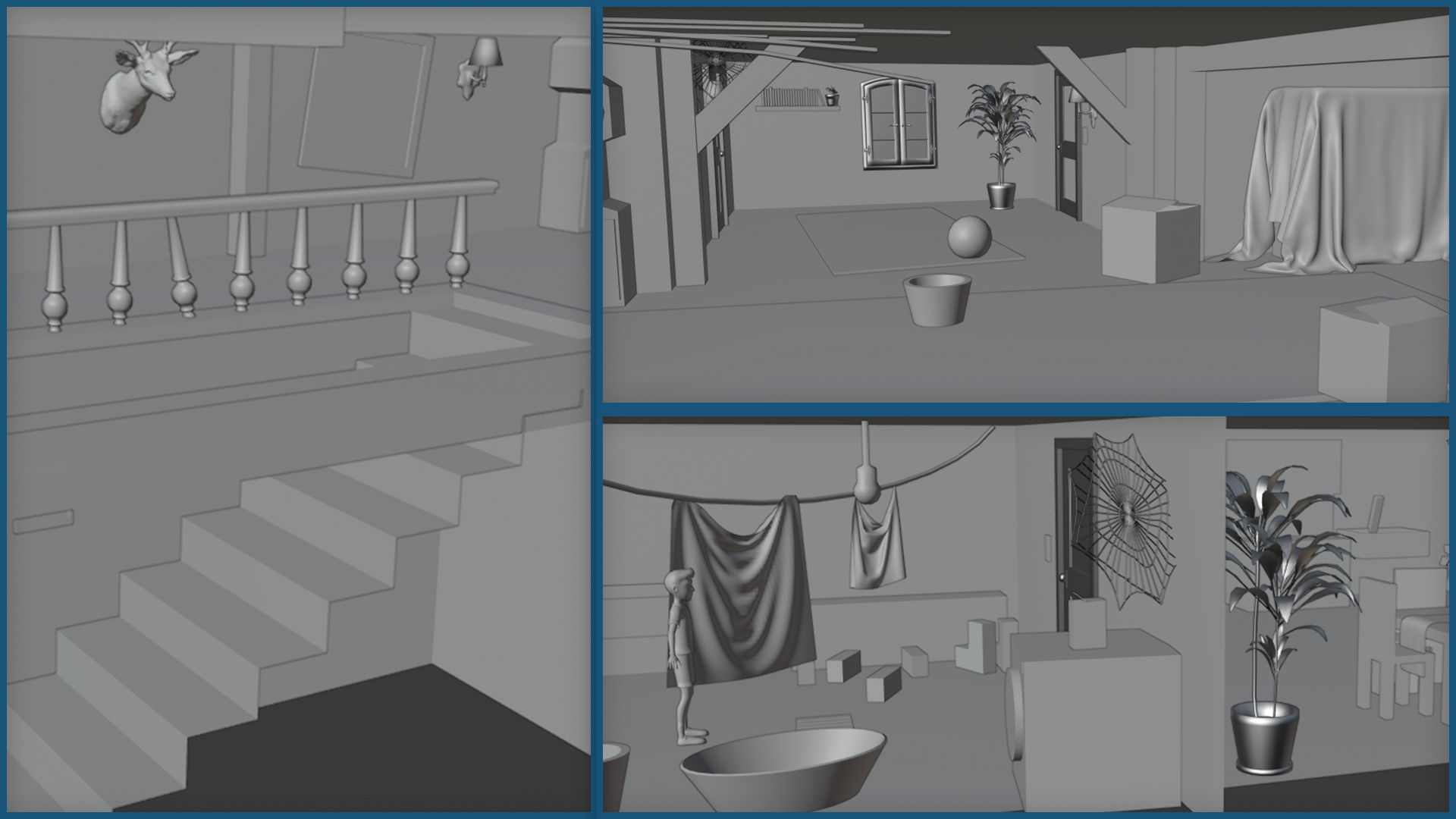 What's Next?
So we already shared that we are going to work on modeling all the props and finalize the house environment. We are also going to work and improve the character controller, get few more animations, finalize the soul character and see Luke actually move in the house environment! Super excited for the next week.

As always we try our best to cover as much as we can but in the end we are just a very small team and we are working on Luke's Escape after our day jobs. We'd appreciate if you sign-up for the newsletter to get notified for big and important announcements and you can always follow us on social media and chat with us on Discord server.
We will make sure Devlog #005 is published on time and can't wait to share a big update next week!



What's coming up next week?
1. Finish modeling of the captured souls inside tiny jars.
2. Luke moving on in Wheelchair inside the house.
3. Complete Luke's house interior!

Yes! Luke's Escape will have a demo and we will be looking for some beta testers to make sure the launched demo is top-notch! If you'd like to participate and be the one testing our the demo and later the full game before anyone else, join the devs on Discord!

Thank you for your time and we will really appreciate if you give us a follow on Twitter!
Why not buy me a Ko-fi? Ko-fi.com
Thank you for reading and we will see you next week!
Team Luke @ Make Indies
makeindies@gmail.com
www.makeindies.com