Welcome to Luke's Escape first devlog! We started an active development on Luke's Escape game on 26.8.19 and we have a lineup of created assets to share with you but let's talk about the origins of the project itself.
Luke's Escape Origins
Luke's Escape was initially started as an open animated short film in 2012. There were roughly 19 people contributing in the animated short and after 6 - 7 months in production, we managed to pull off a decent teaser for the animation.
Right in October 2013, we were selected to present Luke's Escape at the Blender Conference and also signed a good deal to render the short film. We also needed funds to get animators on-board to create a stunning animated short. We did get some funding from a small company but that funding only helped us pull of just 2 minutes of the animation. We decided to launch a crowd-funding campaign Indiegogo, unfortunately the campaign fell flat and we decided to pause the project.


Luke's Escape Game, 2019

So far we have managed to launch 2 games on steam, Deer Man - A First Person Storytelling Experience & Ellen - 2D Pixel Art Horror Game. We are excited to share that Ellen is coming on PlayStation, Xbox and Nintendo Switch on Sep 13th!
Deer Man on Steam
Ellen on Steam

We learnt quiet a lot while making games over the past few years and with all confidence, we decided to revive the long paused project and finish it in the form of a game. Making games is what we are good at!
Luke's Escape is planned to be released on PC, PlayStation, Xbox and Nintendo Switch. We don't have a release date in mind and I also wouldn't say we have a long road to go because we want to finish this project as soon as possible. Hopefully, in next few devlogs, we will be able to share more information on when we see the game being finished.

Showcase

Since the development began, we had to do a re-topo of Luke, we gave him a nice looking shirt and his hair looks really cool now. You can see a nicely put scene by Chris - Lead Modeler & Character Artist.
We have also worked on the basic lighting setup of the Dead Forest in Unity 3D. The atmosphere is very important in the game, Luke is in the nightmare and we'd like the player to live and feel the power of twisting nightmares.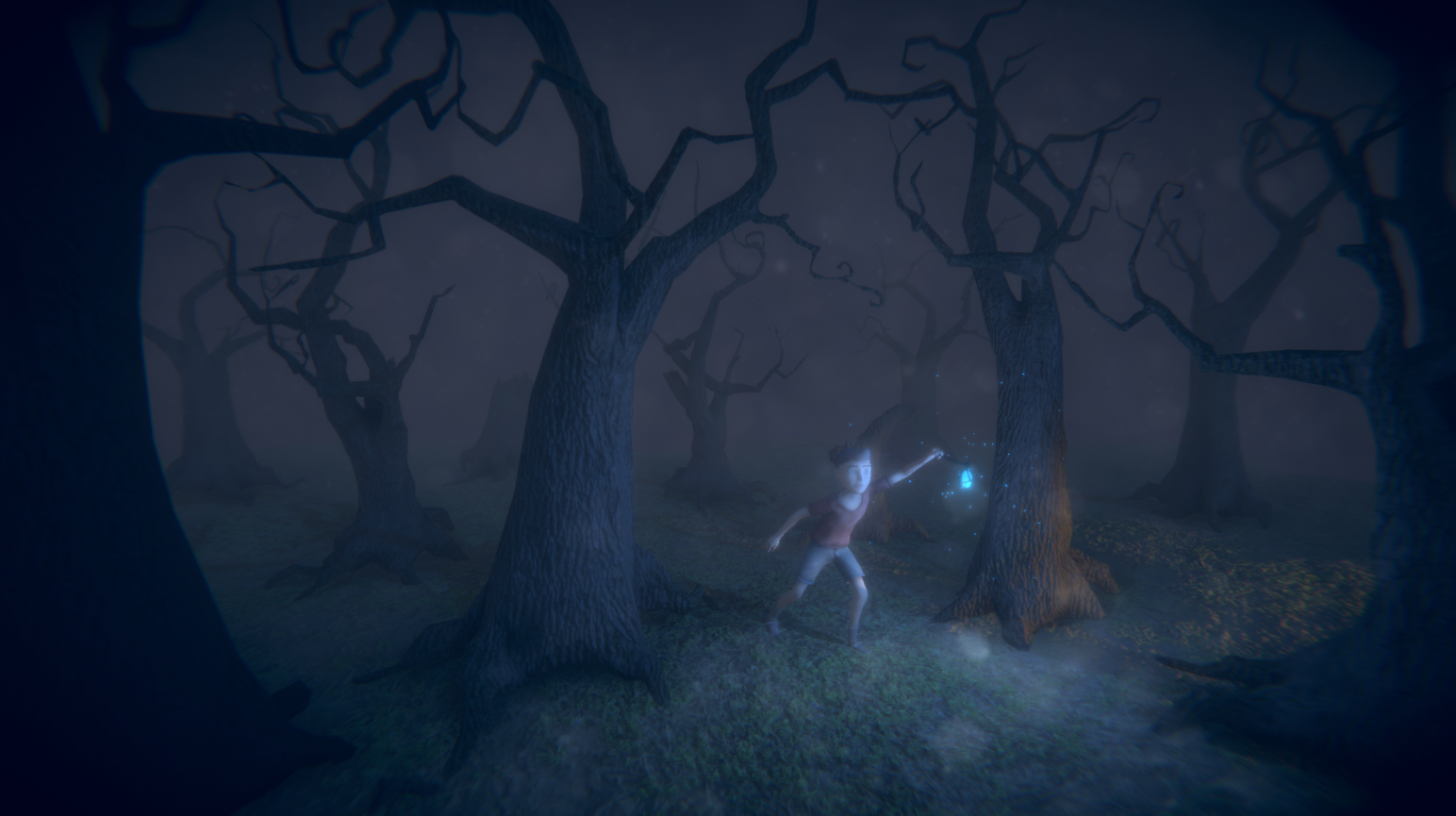 What is next?
We are now working on Luke's animations: Walk, Run, Idle and Sneak. We are going to be sharing the animations as they are done this coming week. The art team is going to start working on the first antagonist, the masked man and start laying out Luke's room scene.
Next week, we would also like to talk about the plan for the demo and as a team we are still discussing few possibilities and hurdles we might have to face. To make sure Luke's Escape Game is a success we will need to take definite decisions because after so many years we can afford to pause this project again.
Now that there is no way going back, we'd like to have your support in leaving your feedback, if you have any questions you can ask them on our Discord Server: Discord.gg
Follow on Twitter: Twitter.com
Follow on Instagram:I Instagram.com
Catch our gamedev live on Twitch: Twitch.tv
Every Tue & Thu / EDT: 11:00 AM - 1:00 PM

Why not buy me a Ko-fi? Ko-fi.com
Thank you for reading and we will see you next week!
Team Luke @ Make Indies
makeindies@gmail.com
www.makeindies.com