Greetings friends!
Welcome to the very first devlog of RIN. Today we want to tell you about the game we have been working on since 2020 - and we are super excited to do so!
RIN: The Last Child belongs to the Metroidvania genre. Our goal was to create something unique about Rin, her story, and the World surrounding her. We wanted to form and keep the dark fairytale style and vibe around the title - we could not do it without the Magic! Its World is full of the power of Aspects, monsters, and hidden secrets. Exploring it will guide you through The Teller's plans and the tragic consequences of his and other Children's actions. You will discover not only the background of the story, but you will be able to decide about the fate of the mythical World.
Wait - you have mentioned the Magic..? Yes!
Although we did not mean to reinvent the wheel, we still wanted to implement something new. We focused on the spellcrafting system, which allows Rin to create spells using the power of collected Aspects. They might come in handy while defeating various opponents!
The second weapon of this demigoddess is her power of free will. She cannot change the past, but her - that means yours - decisions will affect the state of the World. Choose your path wisely.
Main features of RIN: The Last Child:

Metroidvania

World exploration

Dark fairytale art style

Unique spellcrafting system

Player's decisions impact the state of the World

Challenging gameplay allows different gameplay approaches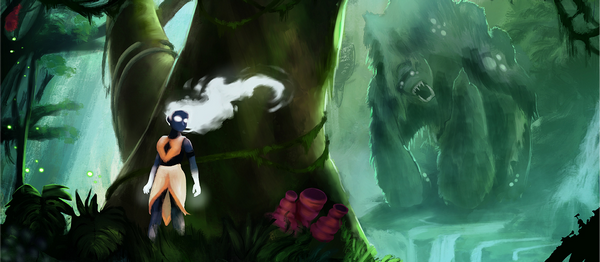 Upcoming release: Q3 2022
Platforms: PC (Steam), PlayStation, Xbox, Switch
We know that this Devlog was short on details, but do not worry - we will reveal more as soon as possible! We plan to bring you regular devlogs with information about our work progress to keep you updated.

We would love to invite you to join our Official Discord server and visit Rin's Facebook page.