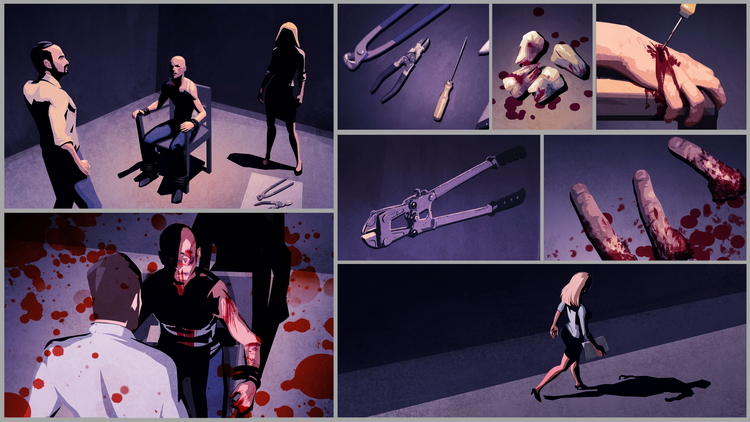 The Big City Lab studio previously developed hyper-casual games and has already entered the stream - one project every four months. However, this time the team decided to make a game of a different level - a story-driven economic strategy with elements of a manager.

"The goal of the game is to create a unique gaming experience based on the mechanics of money laundering," the Big City team told us Lab. - We want to create a game that will test both the moral principles of the player and his ability to properly manage a team and businesses. The game will consist of several chapters and include not only an economic and strategic part, but also a plot with cutscenes, four endings, characters and a lot of moral and ethical choices. Participation in the DevGAMM exhibition was incredibly beneficial for us. We were delighted to see how players play our game, and we were also able to gather feedback on our mechanics, interface and art. We believe that it will help us improve the game, make it more understandable and accessible to players. "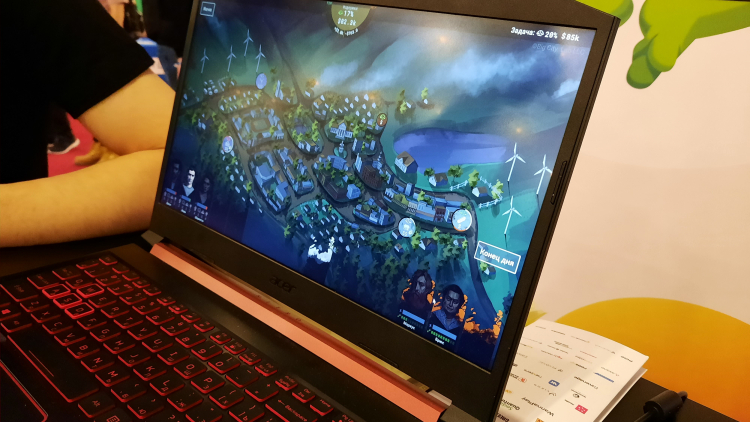 The development of Welcome to Goodland started just recently, in May 2021, and has already made significant progress. The game was inspired by This Is the Police, Disco Elysium, Reigns, as well as the TV series Breaking Bad and the Ozarks.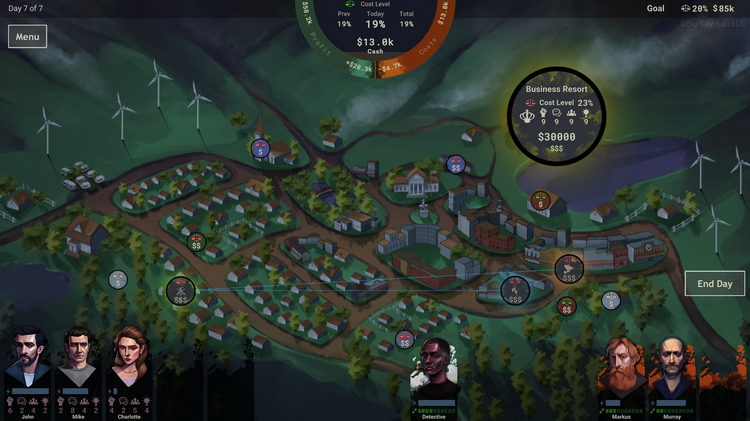 The game is set in a small town in Minnesota. There, the main character is forced to develop his business in order to launder money for the Mexican cartel. This is not very popular with local groups, and therefore the protagonist constantly comes into conflict with them. It depends on you with whom you will find a common language, and with whom you will declare war.
In the game, you have to distribute the costs of money, manage your business and your staff, negotiate with residents, gangs and the city's police, defend yourself and build your own reputation. Day after day, some events take place in the city that affect the further development of events.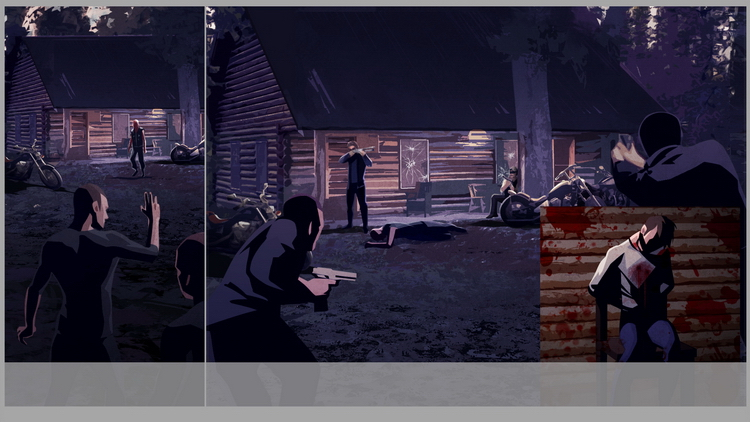 But, in the end, you will also have to think about how to get out of all this mess. The story will not pass without a trace for the psyche of the protagonist. Over time, he will be more and more tormented by thoughts about who he is now - a criminal of his own free will or an honest person who finds himself in a difficult situation.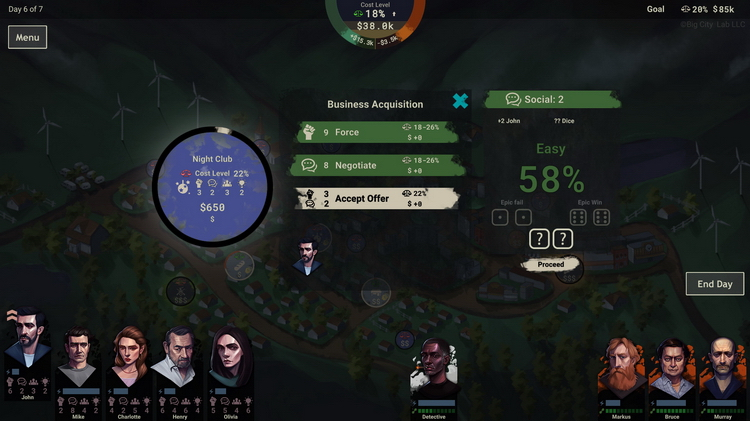 Big City Lab plans to release Welcome to Goodland on PC (Windows, macOS) by the end of the year. You can try out a demo of the game and add it to your wishlist on Steam.