Hallo! Robert here to talk about Final Scale!
Development history
This project started in the #musicgamejam a year ago.
The mechanic of Platforms inside a Musical Scale is not easy for players, so the game needed a lot of feedback so anyone could pass even if they don't understand scales.
The movement powers were the most difficult part to program. Player can dash, slow the time and FLY and combine all that while going through the level, with means, bugs! But after a lot of effort on fixing problems, it is well polished and working fine!
Each level has a different Musical Scale, starting with the easiest one, C major.
If the player jump in a platform that is out of scale, he falls! But I need to evolve this mechanic, so I made platforms move in the scale or that make you automatically jump, there are six types of platforms and a bunch of other mechanics.
And there is the challenges mechanics in the levels, like a bunch of lasers, moving spikes, and strange eyes that follows you!
Here is a video to show a bit of Final Scale! Available on Steam.
GAME JAM PROJECT: Scale Space Trip (where all starded..)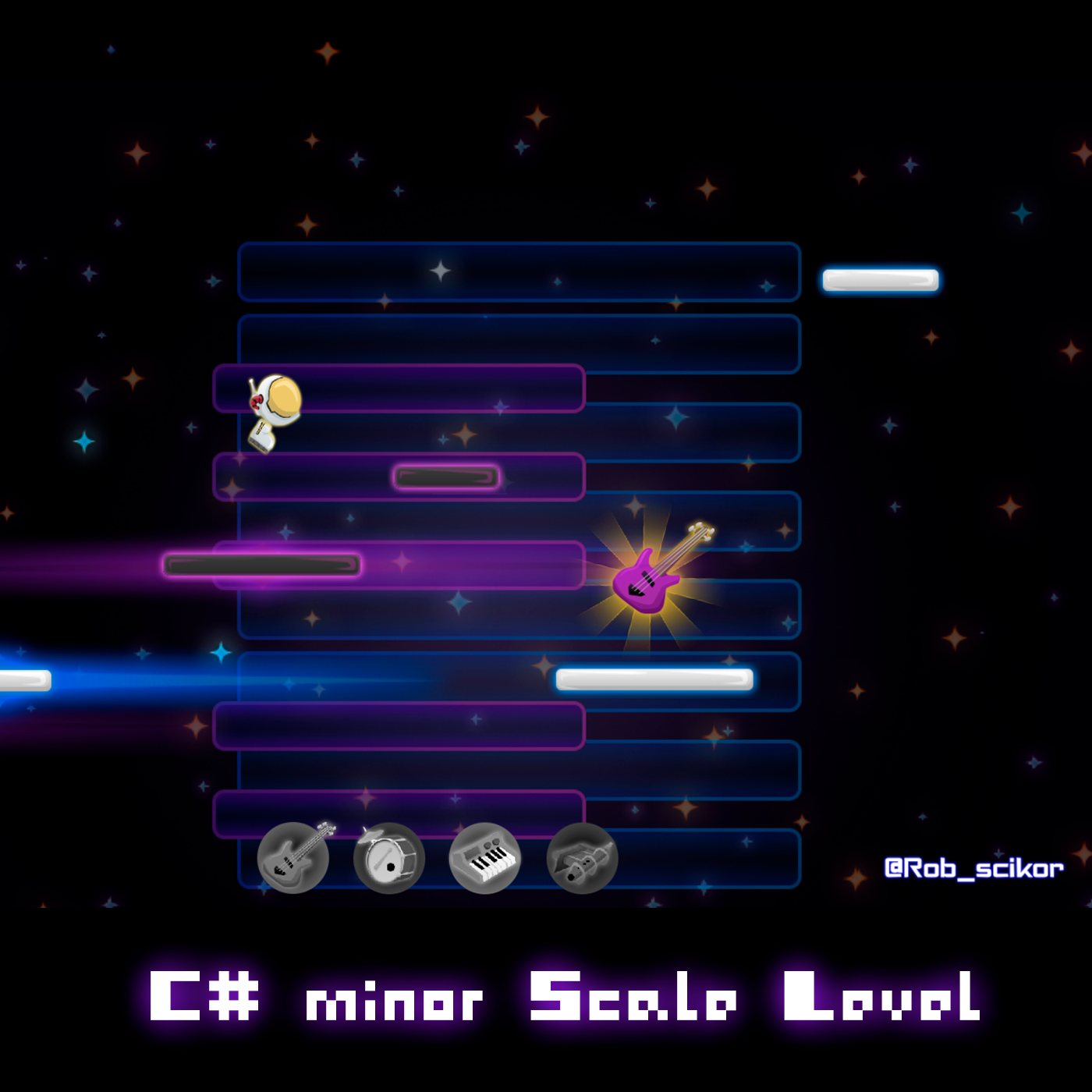 Actual state : Final Scale on Steam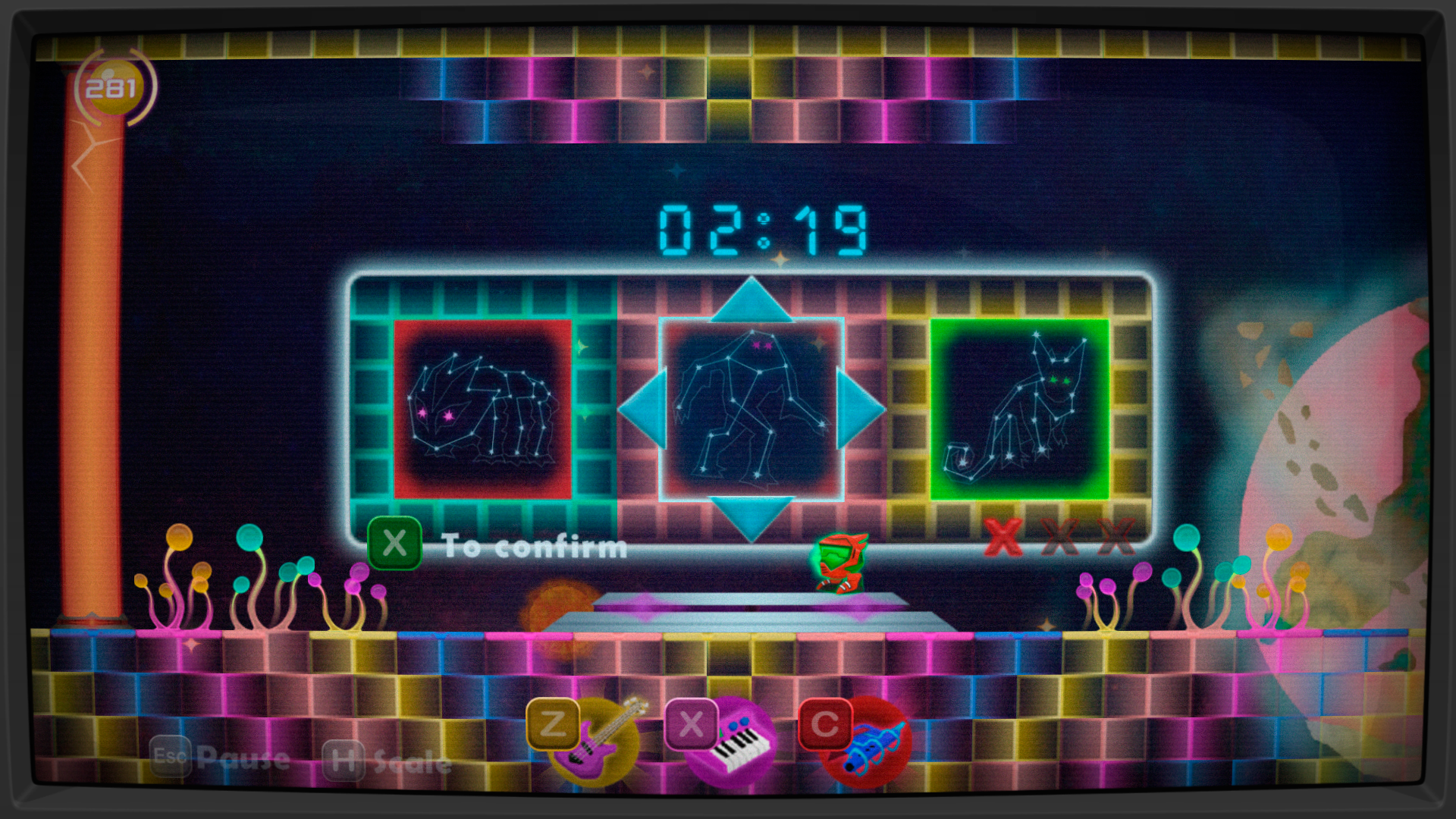 Thanks!
Here is some Links: