So there was big break in posting news here. Mostly because I worked a lot on improving technology but not only. All of this resulted in silence which may seem like project is dead but it's not. Currently a lot of things happening. From biggest changes is redesigning of game.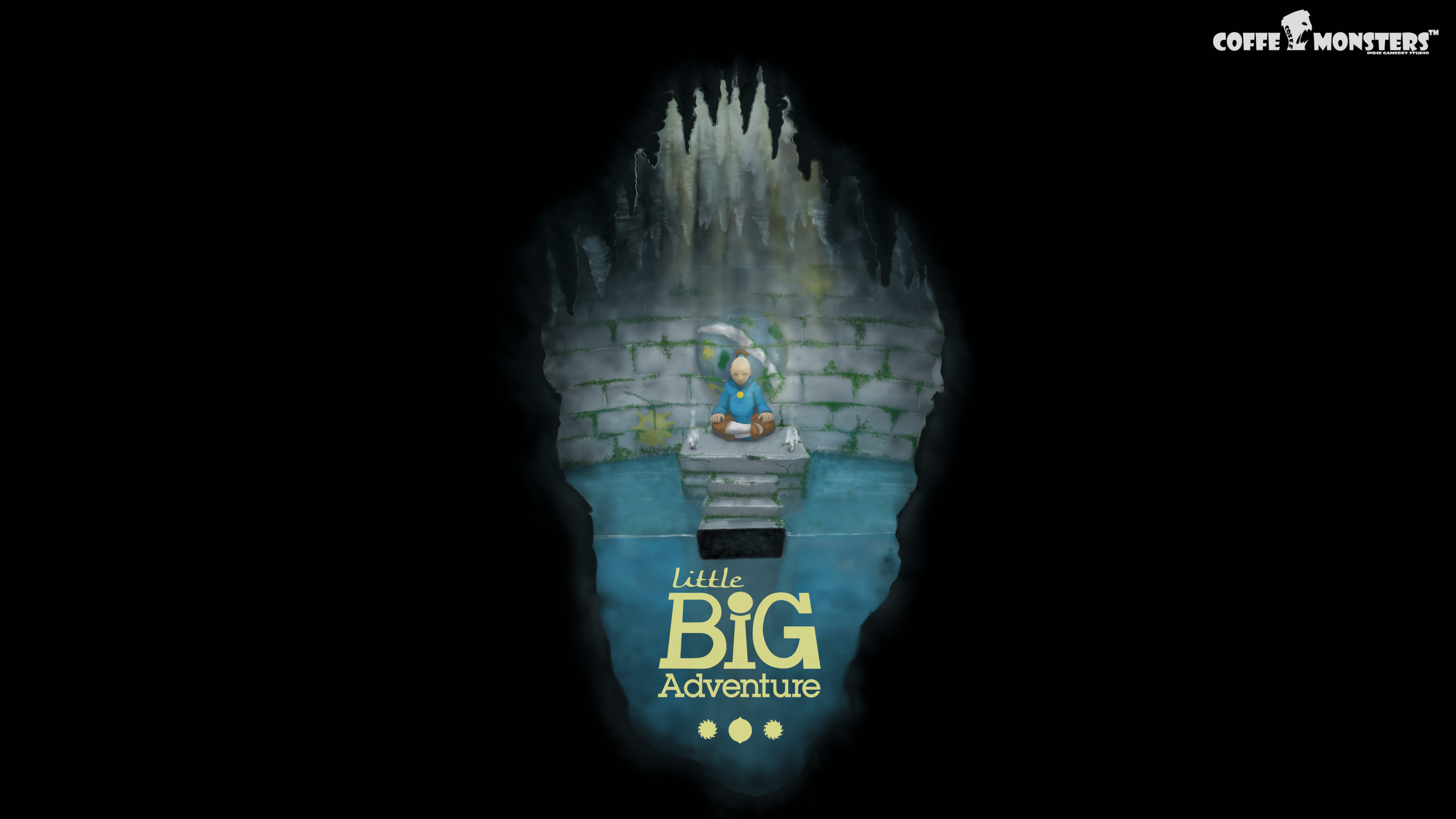 I creating new look of locations, characters and trying to give a lot more depth to whole Little big adventure world. As a example you can check new pharmacy (I like to call this model blue print) you can see my design of it: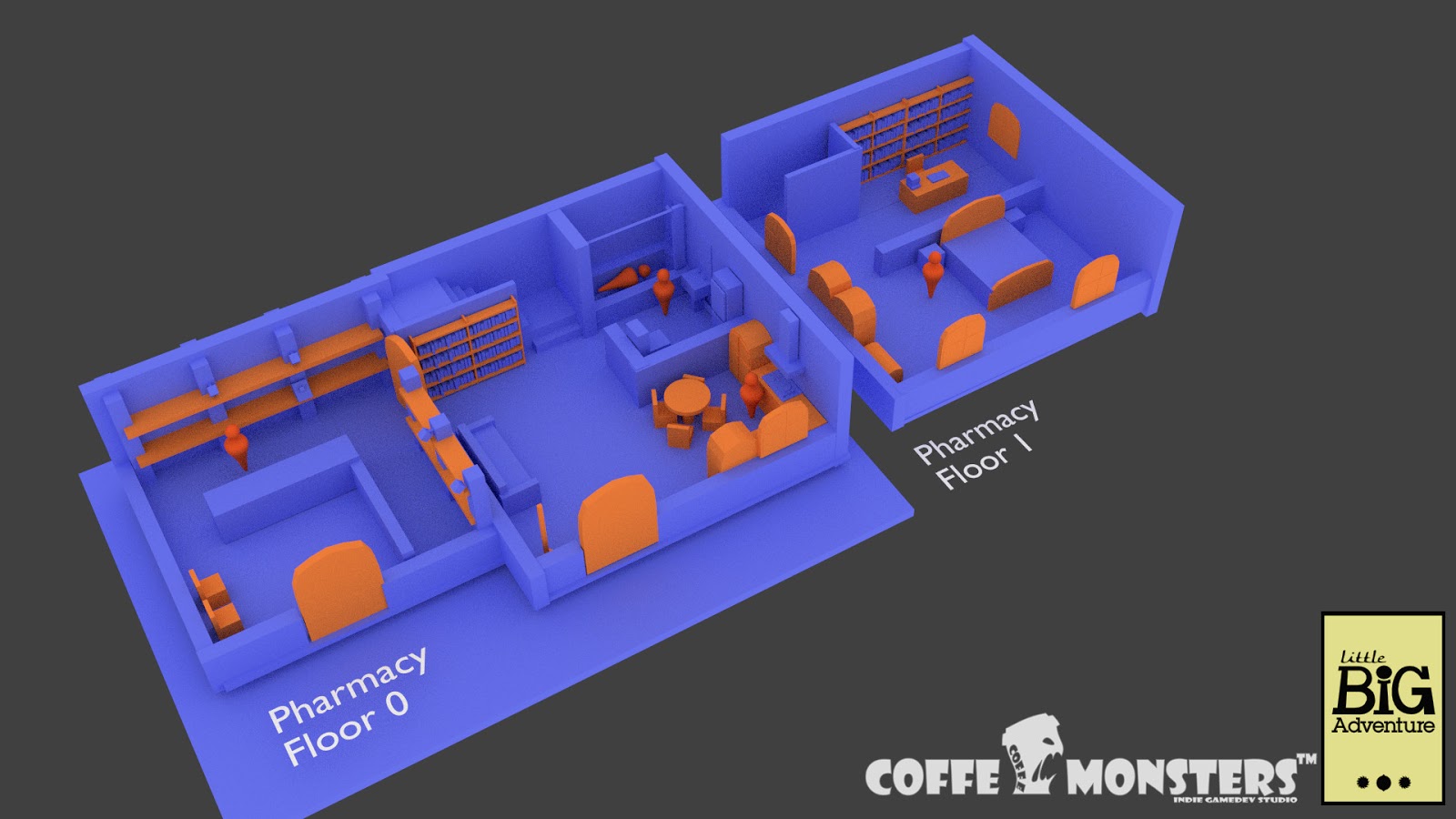 Of course I have a lot more stuff planned right. First island is almost finished :) I will work on exporting all this blueprints to game and create fully playable walk-through of game. But to do this I need to recover game after changes I done with my new animations system:
The new animations use my resource system as container for model/rig/animation data. This change braking compatibility with all previous data but give more flexibility and in the same unify nicely with rest of engine (This change simplify so much stuff :D). Other big change are animations graphs. Bellow you have example graph view from tool (this is early prototype of tool):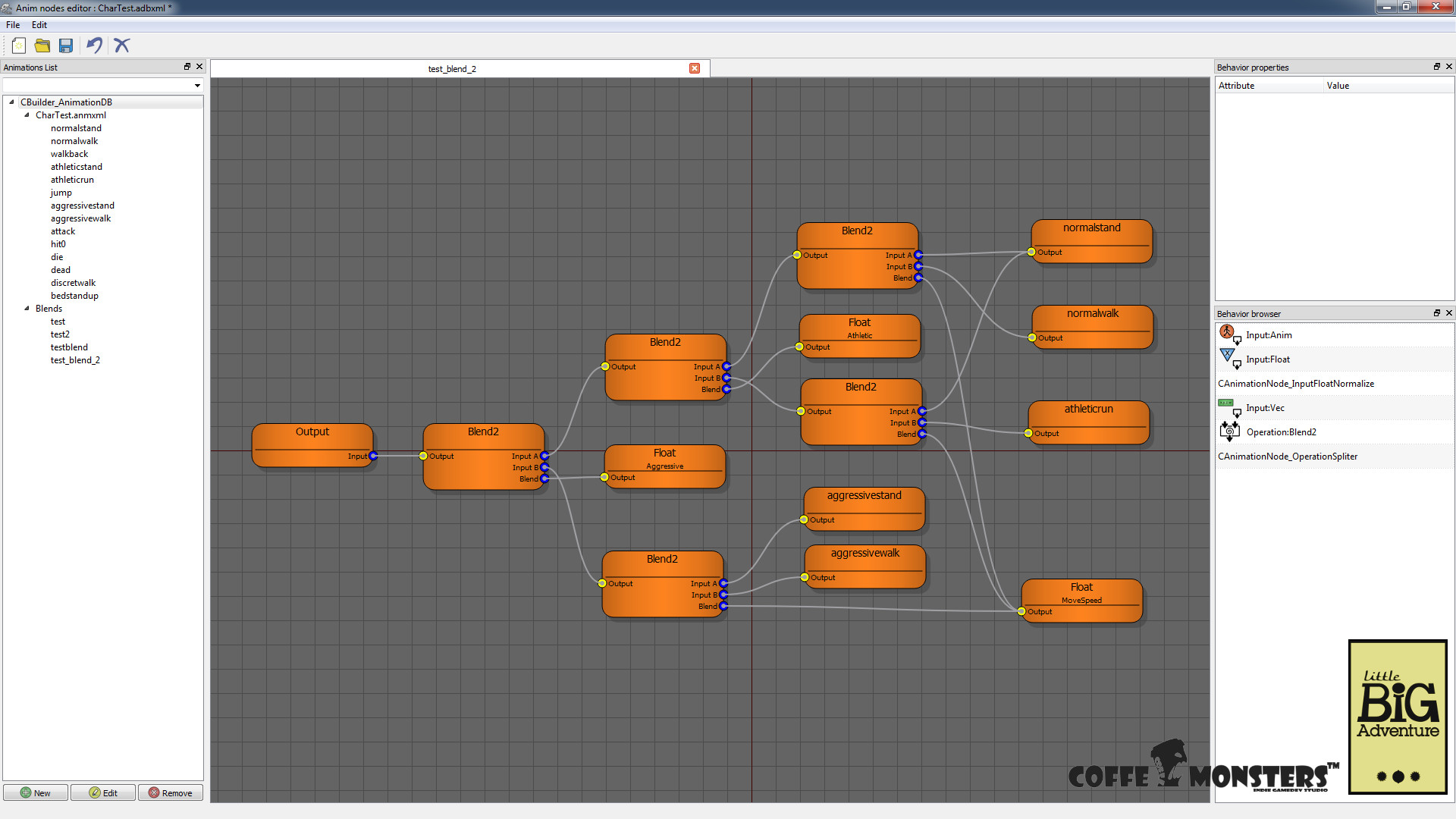 So you see all of that are complicated systems which are still far from completing. God thing is that they already on level where I can slowly start using it inside game and add features to it in meantime of development. Thanks to that project slowly recovering from all this changes. The only problem is time. This is resource which I missing all the time.