So a couple of months back I created a Google Forms Survey to create minimal interest and testing for Death Arena. As basic as it was it showed me what players and modders alike wanted in these new-fangled "SOMA mods".
The survey's results can be seen and viewed here: Goo.gl For the majority of this update I will be talking in-depth about this survey, skip to the last paragraphs of this article if you want to learn about how Death Arena will be releasing sooner.
According to the survey people think that Death Arena is an Arcade Style Game but they would like it to be a horror/comedy mod. I can confirm that Death Arena is all of these things! The arenas are arcady in nature due to their difficulty and short run times. The game is littered with non-playable characters that talk about their fates and how they ended up fighting each-other in a comedic fashion. The only area listed that is debatable is the horror aspect. What is happening is barbaric if you think about it but when finished is mostly fun, atmospheric and tense with a little bit of horror for good measure.
Arenas that are now in the pipeline are Upsilon Inside and Tau (picture above is a WIP of Tau). The survey has predicted accurately that Upsilon Inside, Tau, Omicron and Theta Tunnels are the most popular maps. So until September we will be working on these maps for our brief alpha. More about the preparations later. We are planning to stick to the 16+ age rating as predicted by the survey results followed by a planned ARG to be called off due to player disinterest and time constraints.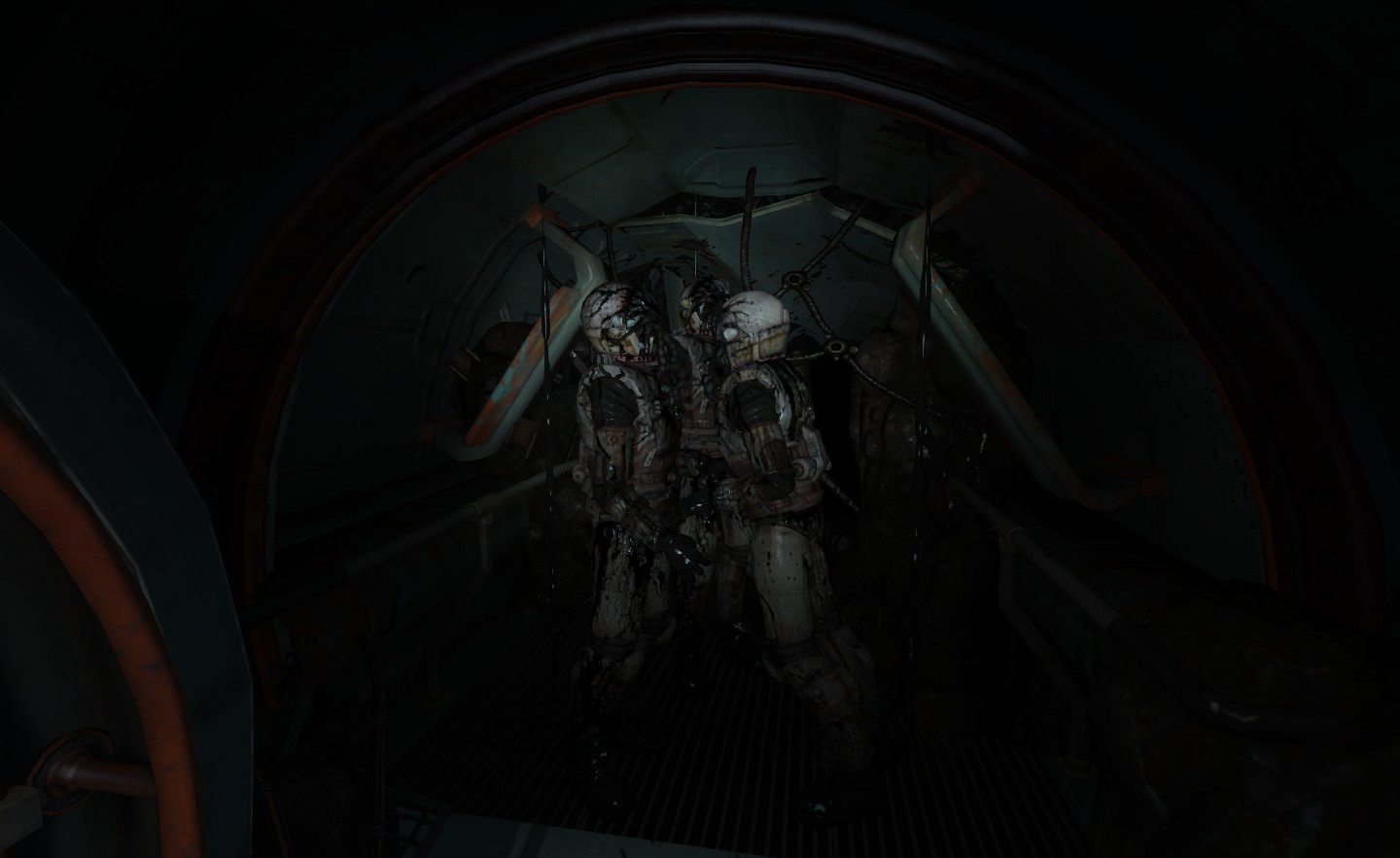 Now on to the main announcement: Death Arena may have an early launch as a v0.5 in September if I am correct. This isn't set in stone just yet but since the mod just needs advanced code for terminals and custom monster scripts I can just concentrate on the maps and voice acting for now. As you can see in the above script, I am trying something special with the Tau map and it keeps goping funny on me. Hopefully with all this debugging I need to do it will be worth the hassle! Just note I am working really hard so far and I will give out further details soon.
Thanks for reading,
- Aidan Maxwell (TheDoctorPoo)