Hi Team!

I have been busily working on the game and have been doing alot of clean up work this month, including spending alot of time on cleaning up decals and particles from weapon impacts and general weapon effects. They are beginning to look pretty great and i now have all the systems in place to deal with lifespan/visibility to help with performance on the lower end.
I have also been spending a great deal of time working on a new DM map i have called "Radio Towers". It features 2 major sections, with figure of eight routes around the map a few different ways and a group of smaller rooms in between, with 5 different levels of height. Its a small map, as with most of them at the moment, so that i can get good quality in a shorter time to get a bunch completed before a public early release.
I cannot show you much this week, but in my down time i have spent some time making my interface look alot more sci-fi and prettier. Its still got a bit more cleaning up to go, but its main purpose is functionality, including dealing with assets in a way to allow modding. And that's all going great at the moment.

Here are some pictures of my current progress on the menu system for you to gander over!! :)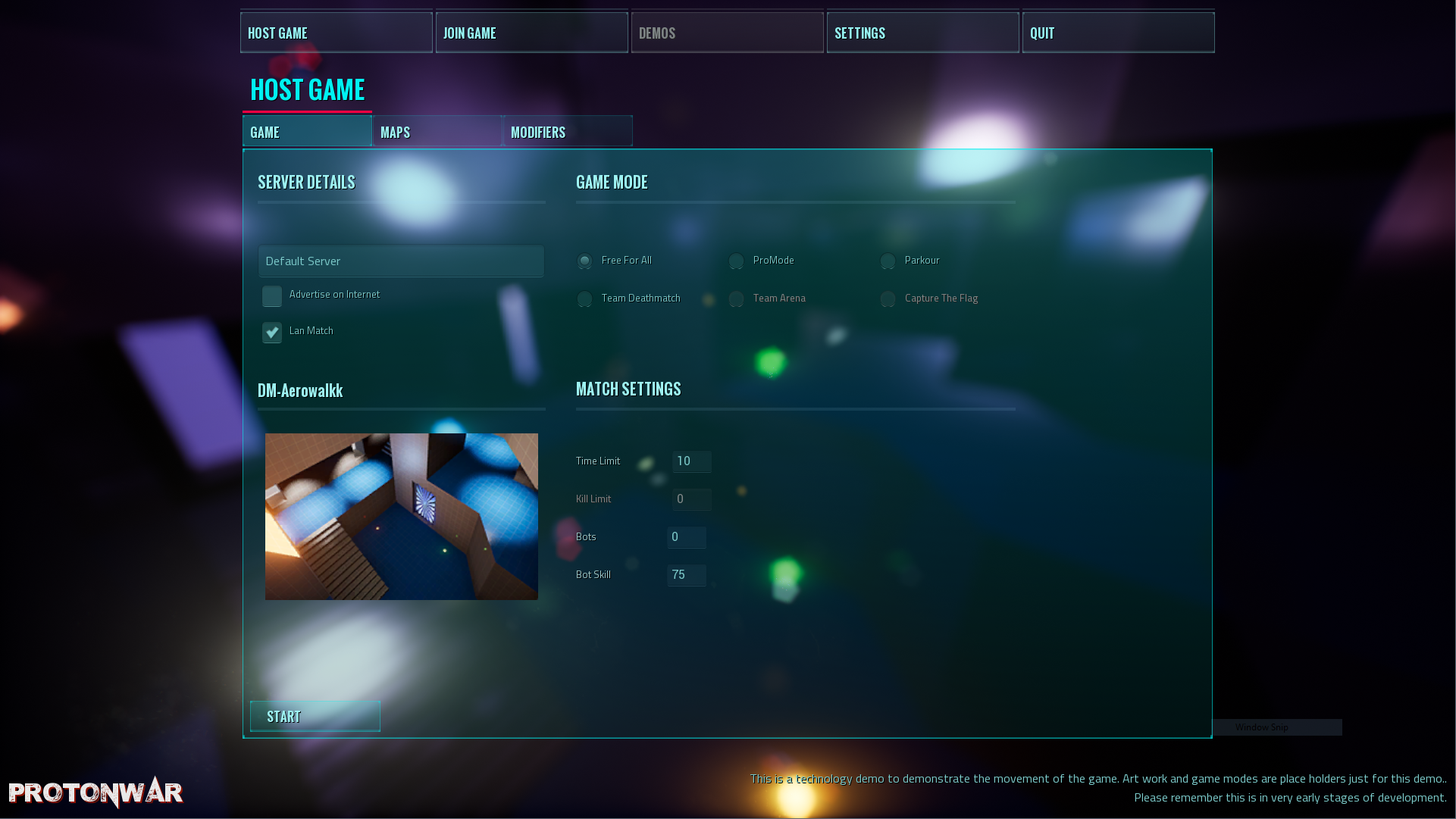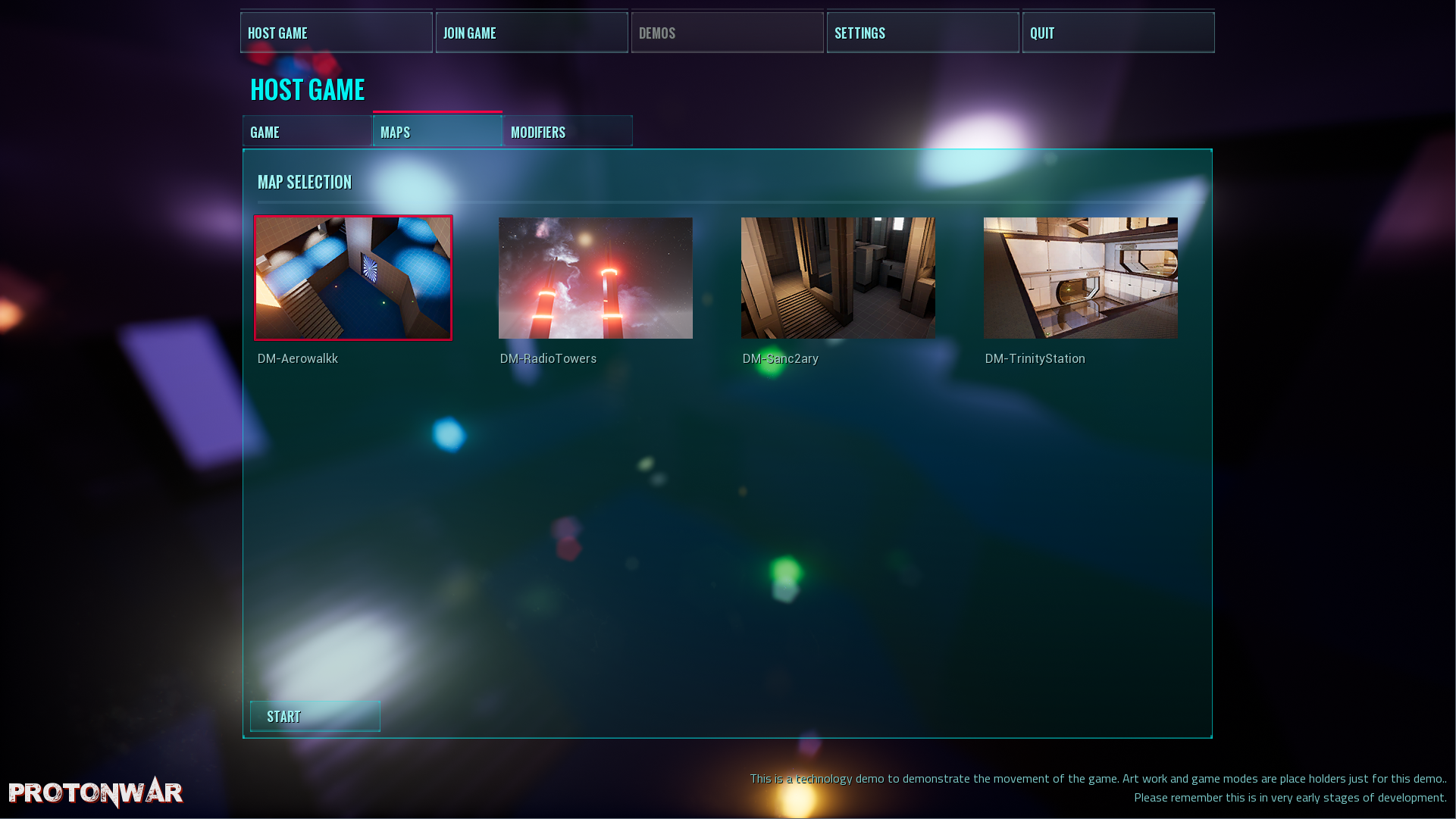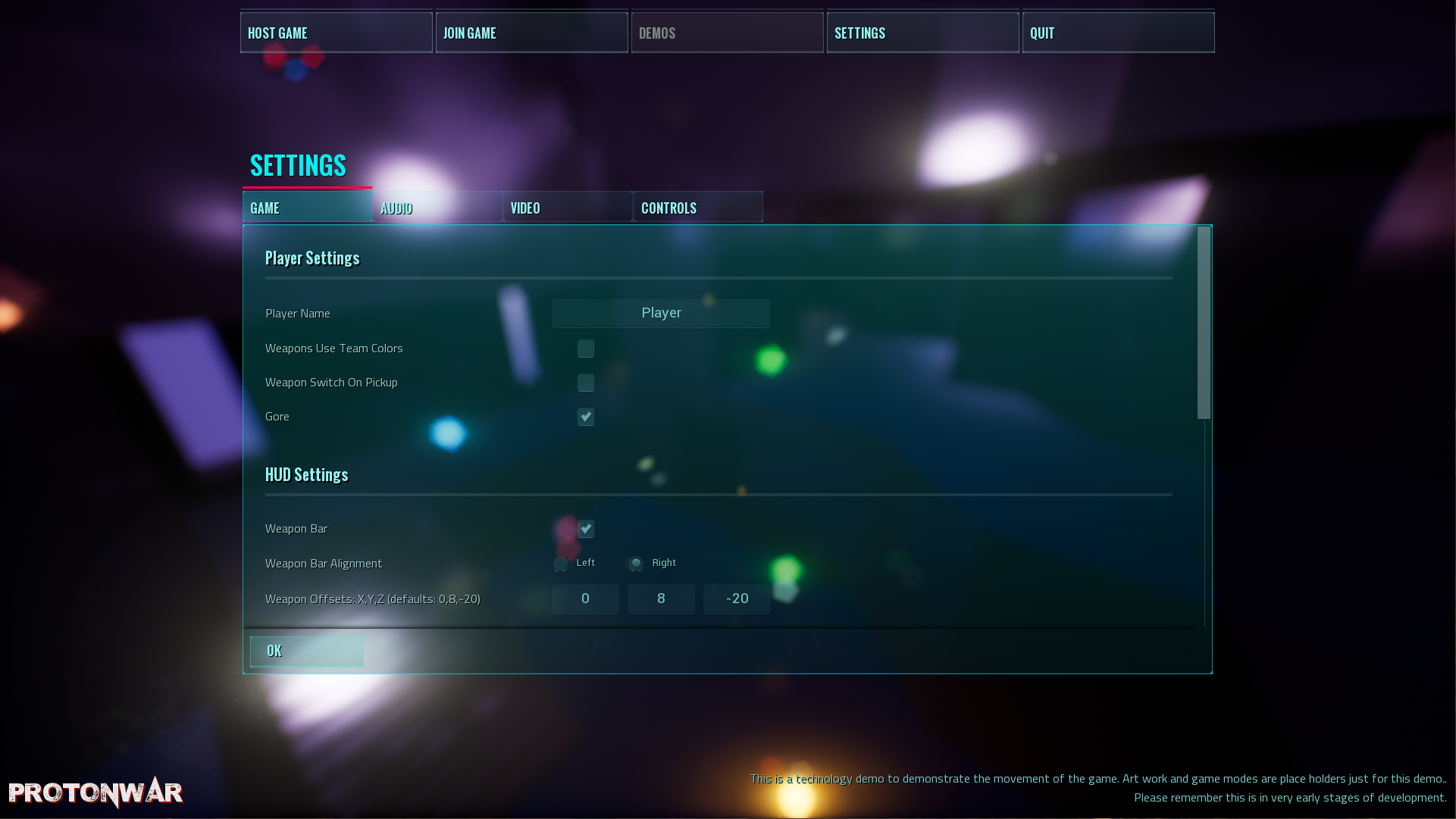 Have a great weekend!