Fourth level added to Orange Moon. This update is a part of an upcoming version alpha 0.0.2.2 update.
Fourth level contains 3 new puzzles and new Moon Piranha enemy, new scenery and visuals. New scenery and visuals added to three other levels, as well as layout improvements. Most of the known bugs were fixed.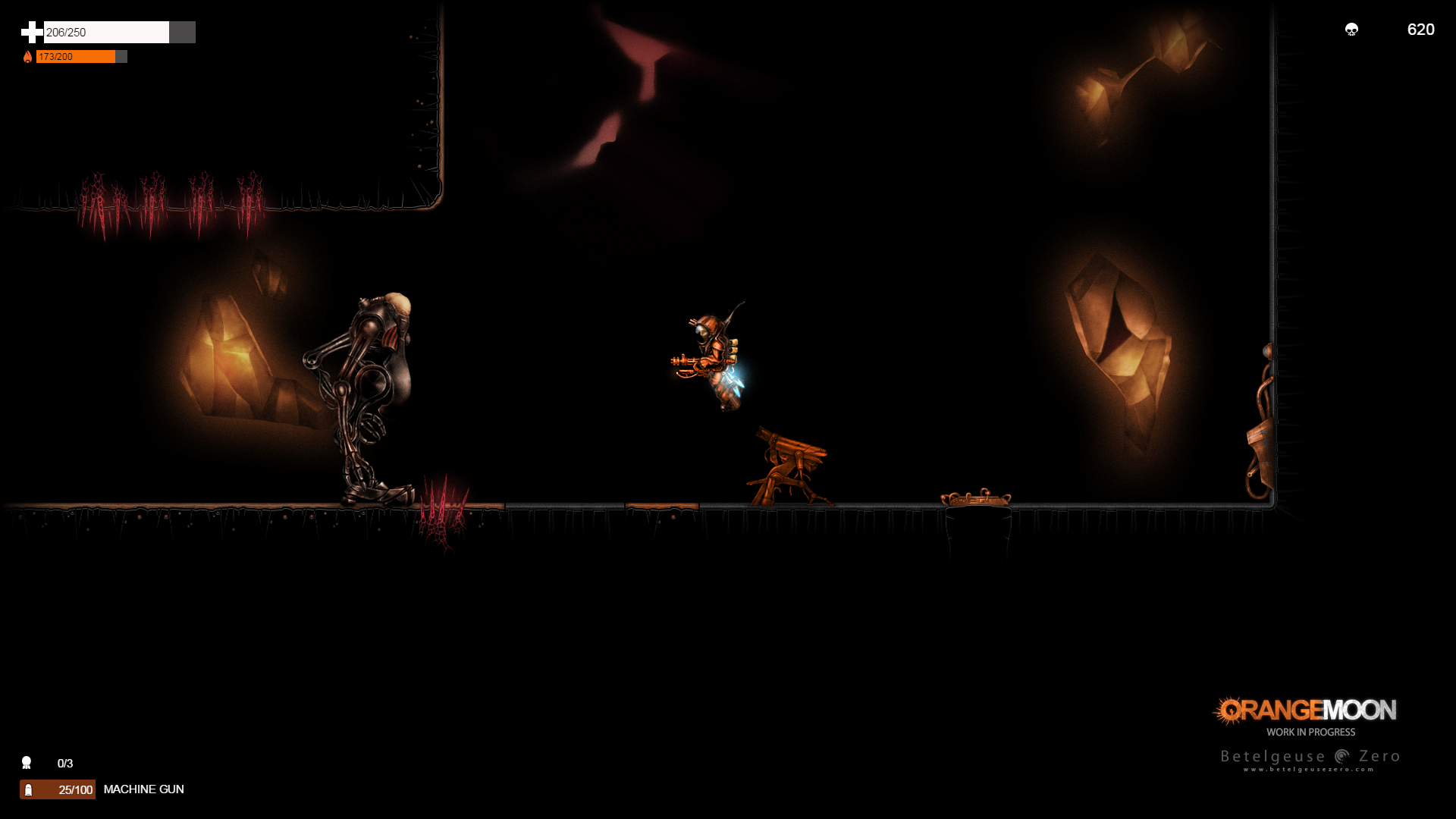 Full list of improvements and features:
Improved visuals;

Improved Loader AI. It's now even harder to kill;

Fixed upgrades for shotgun;

Roller enemy can now be damaged by grenade and its explosion;

New scenery;

Fixed end level camera;

Level 4 with 3 new puzzles

New sound effects;

Spikes damage increased;

Piranha enemy, which first appears on level 4.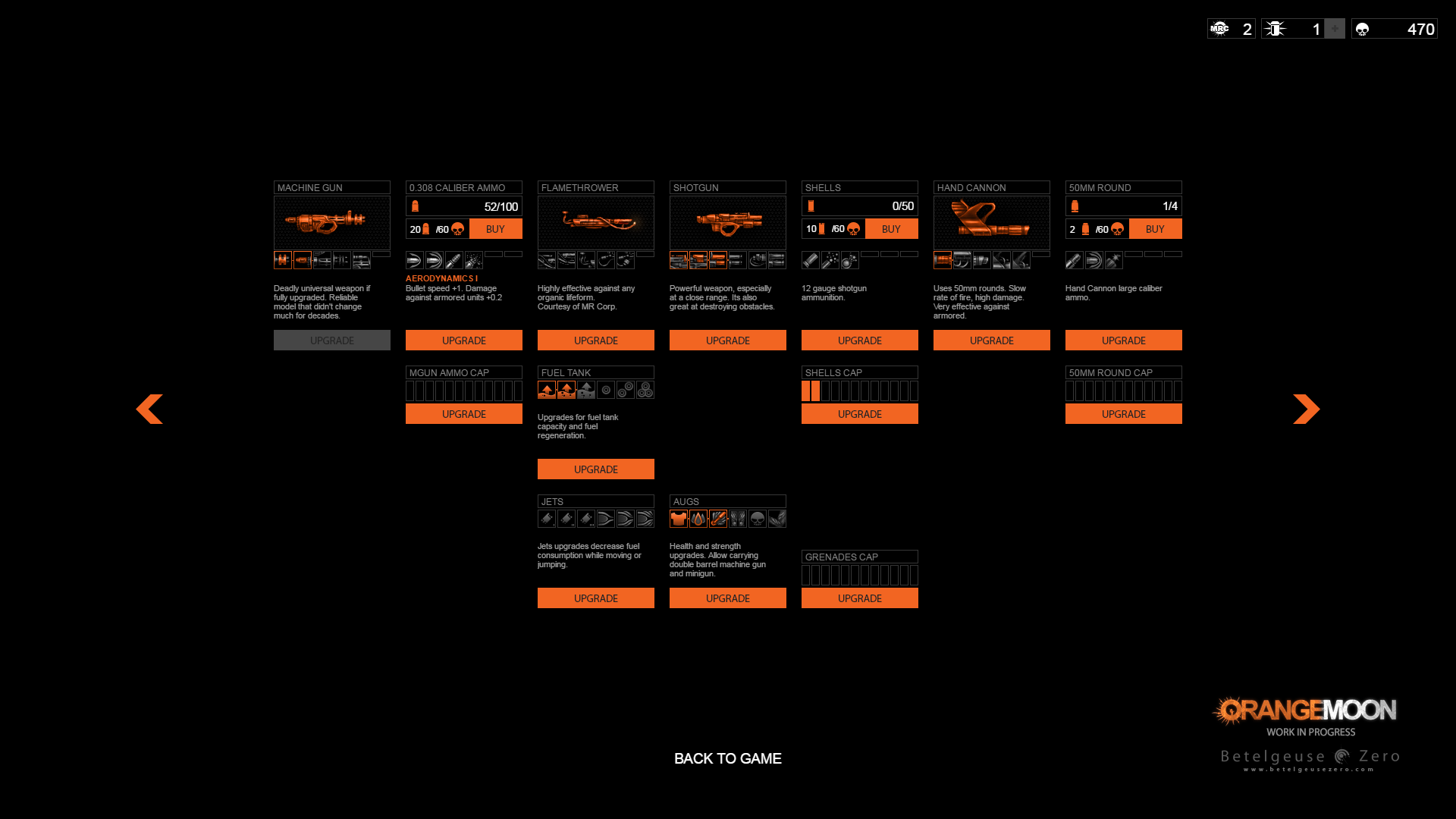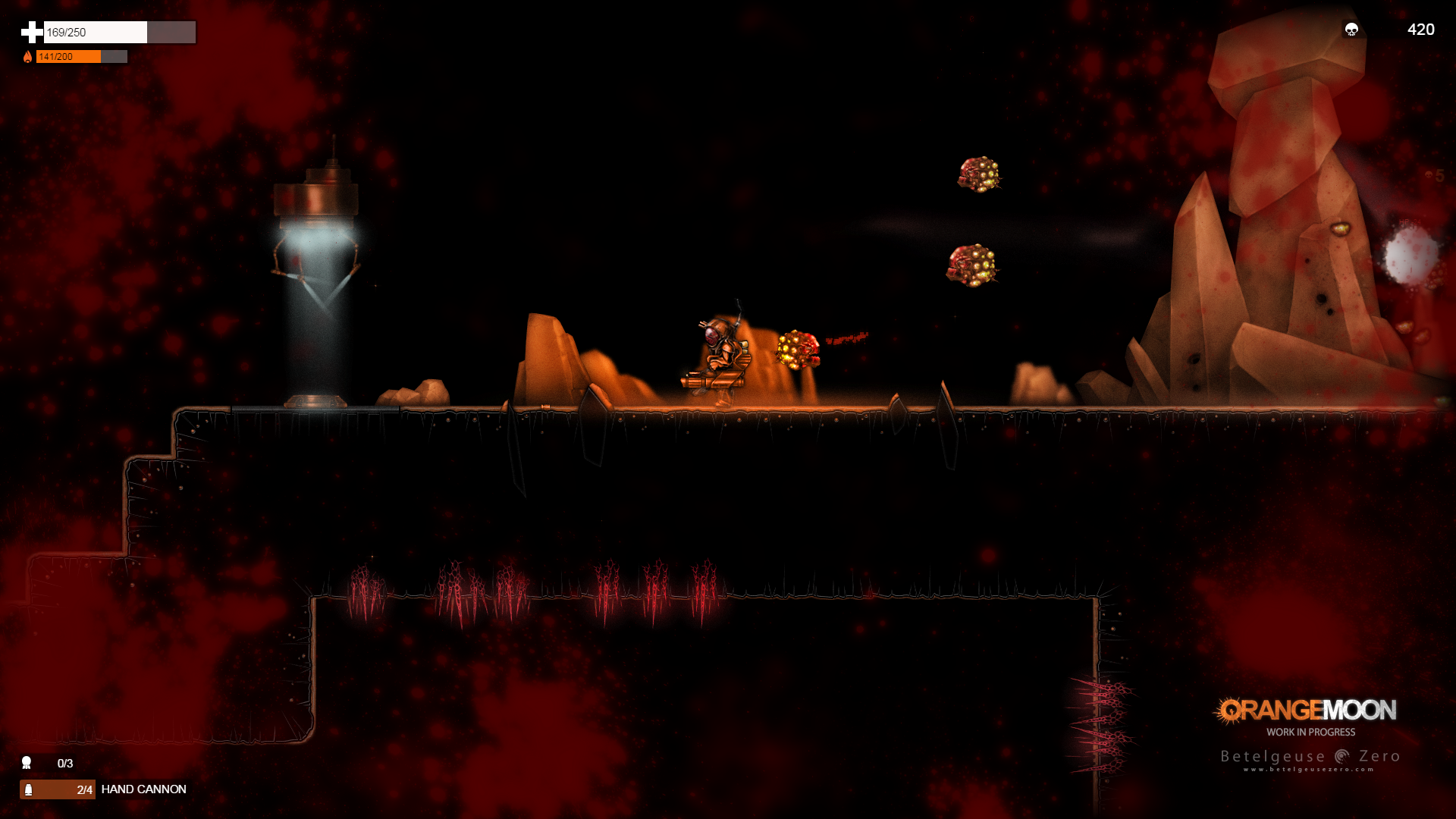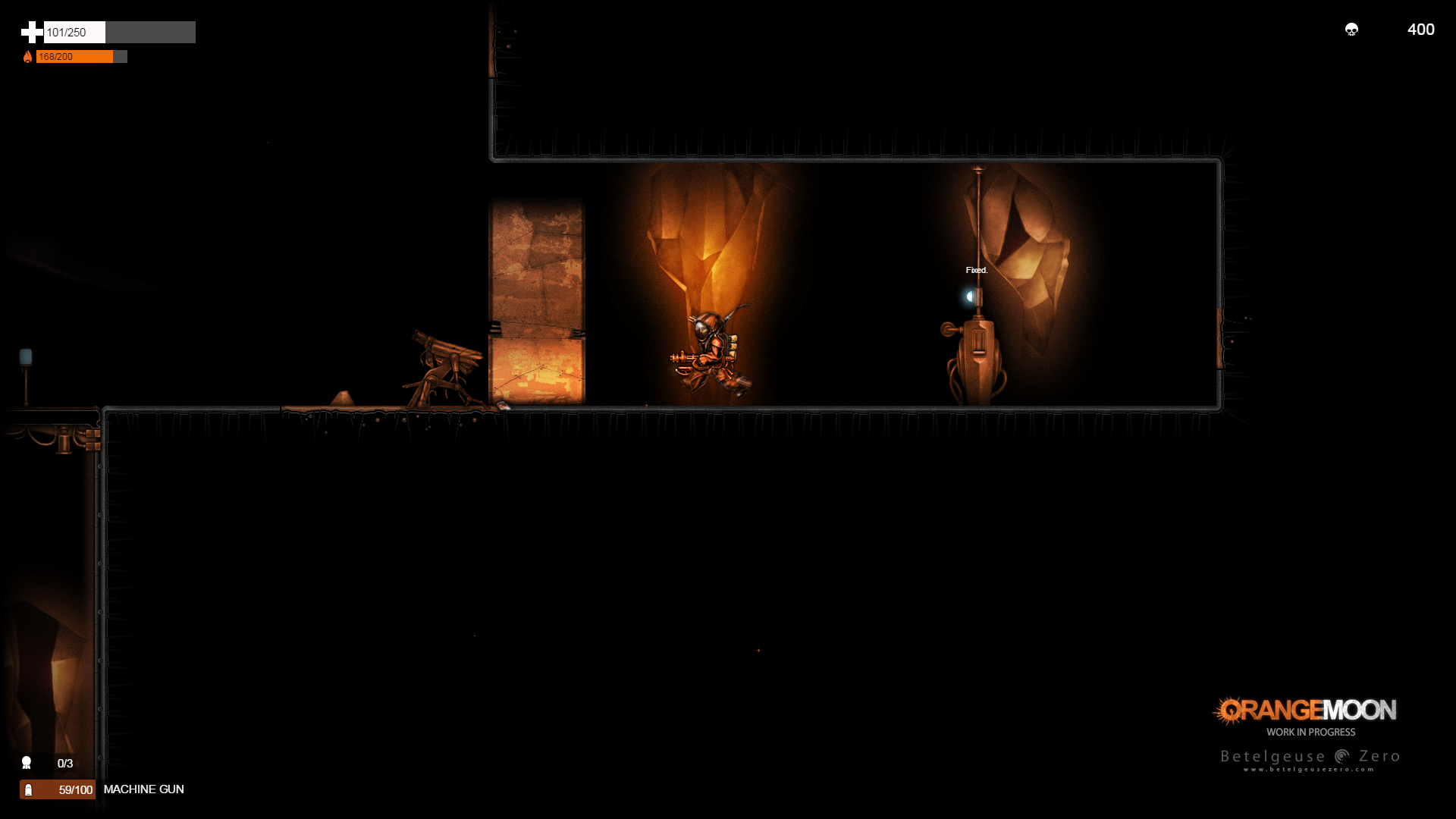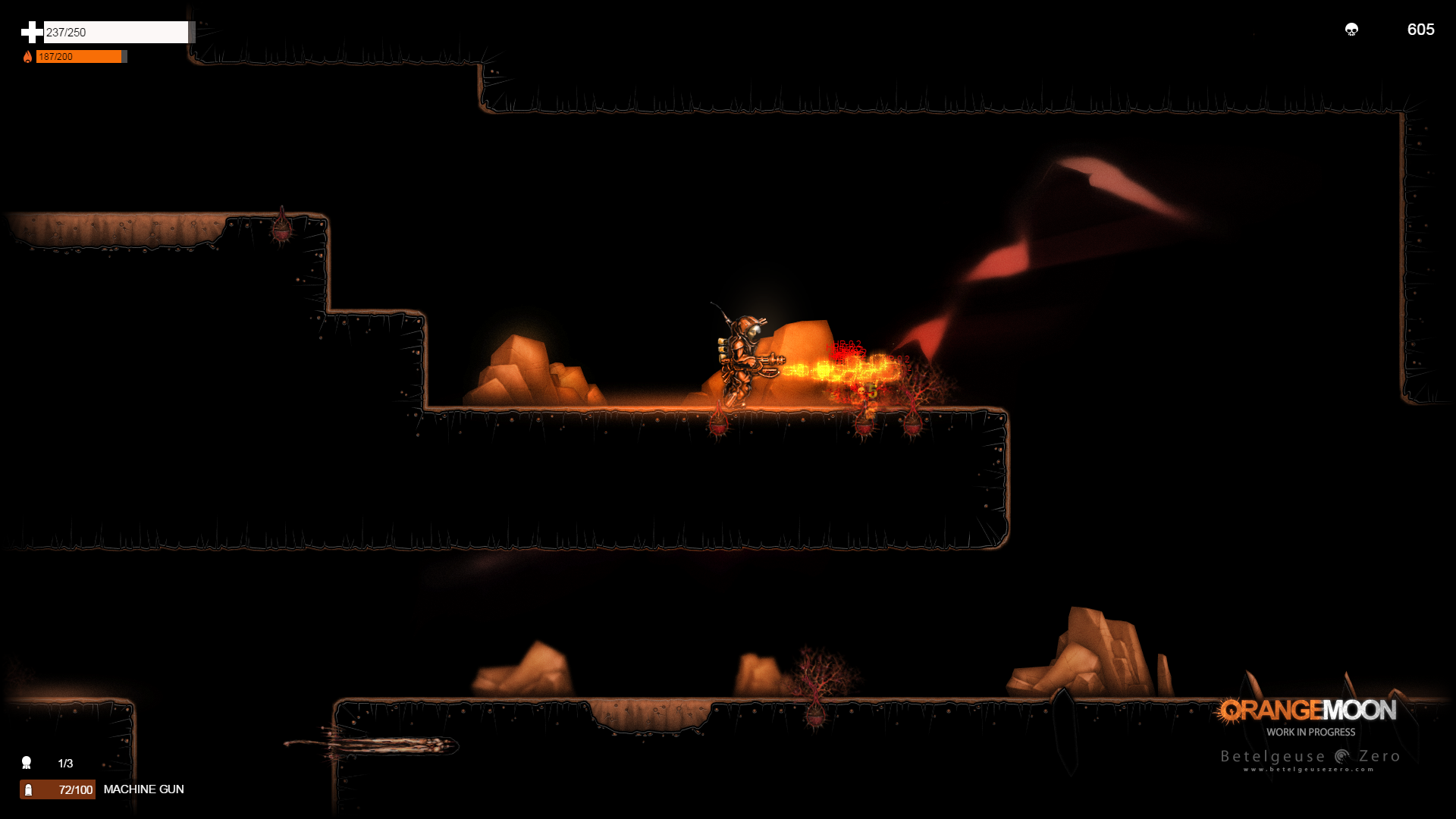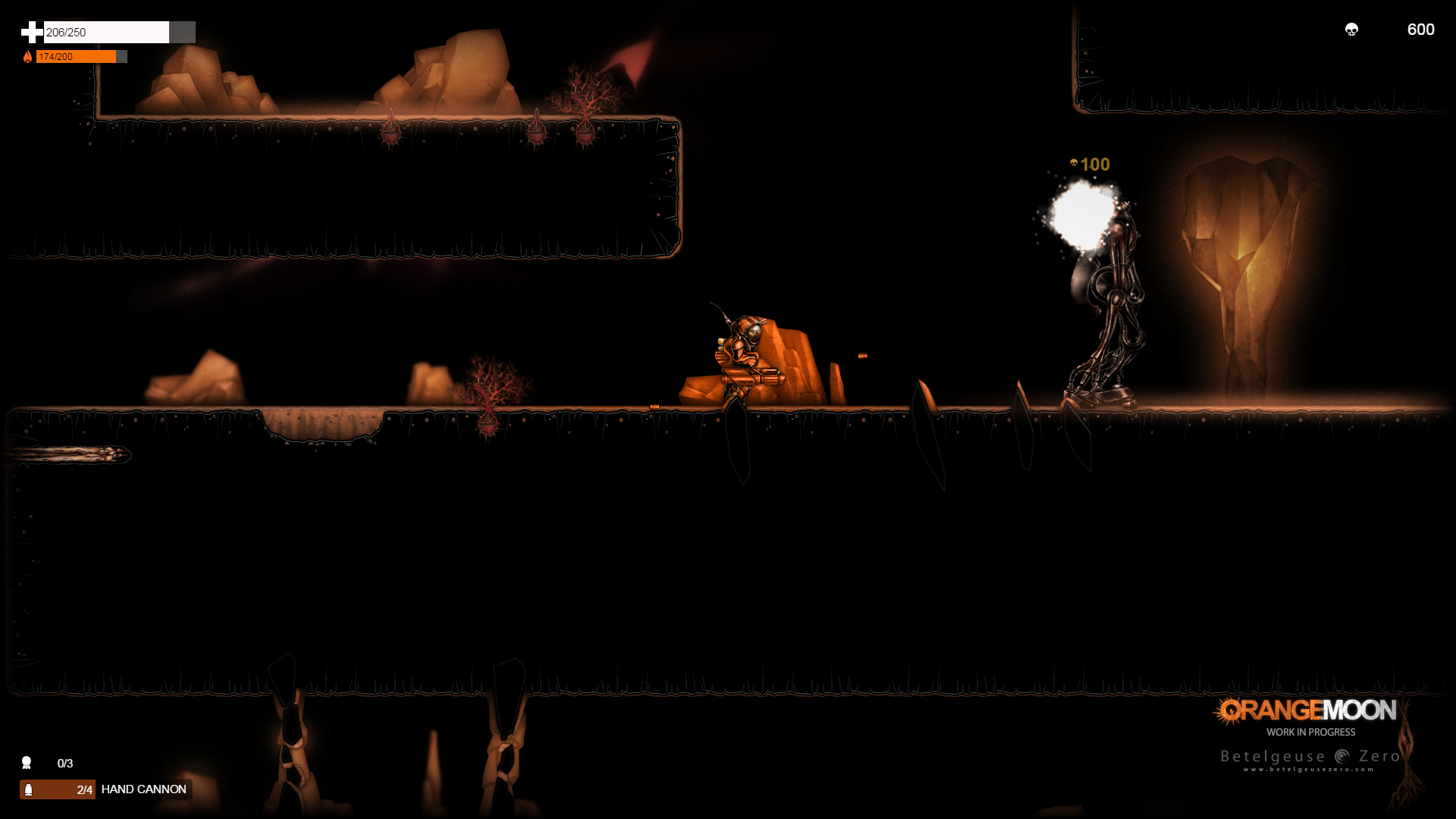 Screenshots in this article are taken from level 4.
Work is now started on a fifth level which will feature a first Boss - Recycler, and new puzzles. After 5th level completed, early access for Orange Moon will be launched on Steam.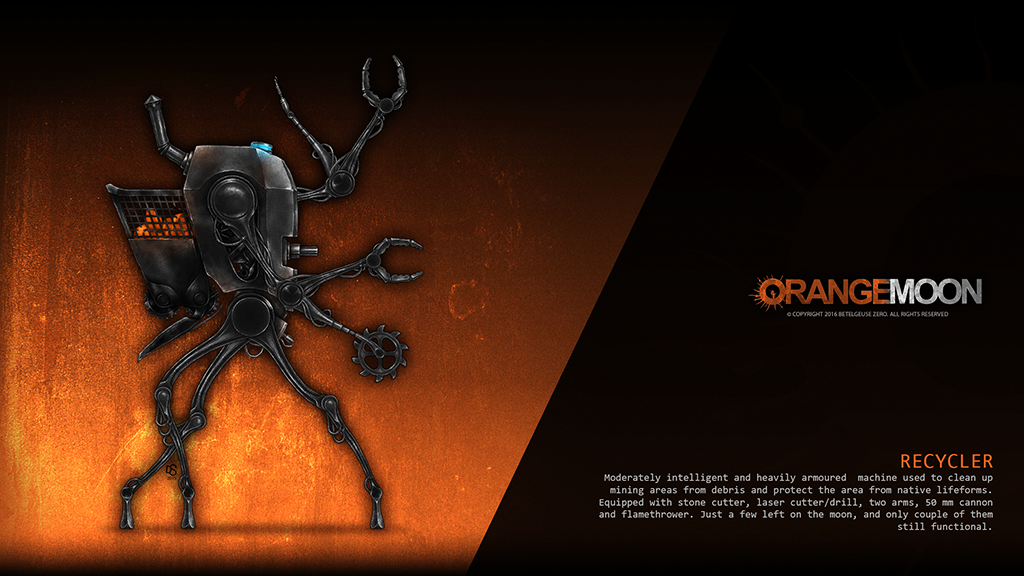 Orange Moon, 2d action platformer game with RPG elements and puzzles, full of dangerous native life forms, raiders, remnants of alien civilization and harsh environments. Search for a new life and natural resources, deploy beacons for mining drones, and find ancient alien artifacts that will help you in your exploration of Orange Moon. Augment your explorer to make him suitable for upcoming challenges, upgrade weapons and ammunition with ancient alien technologies and materials that you'll find in your journey.