Direct link to the forum post: Miscreatedgame.com
Hello, Everyone!
This week I'll bring everyone up to date on the current progress from the last couple of weeks since we didn't have an update last week.
Last week we were getting ready for another round of internal play testing, so I was focused on that the latter part of last week. We had the server running most of the weekend, but at the start we had some stability issues due to the new features we've been adding. The issues were resolved and the stability was a lot better on Saturday - the server was up for several hours without having any issues. It gave everyone on the team a chance to see and use all of the new items and weapons in game. There are still several minor issues with a lot of the items that need to be cleaned up (missing textures, missing physics properties so the items float when dropped, weapons pointing backwards when held, and so forth). Several of those issues were fixed or worked on this week. Overall though, things are working pretty well - you can log in to the game, collect items, shoot each other, drive cars, run people over with cars, use cooperative animations, and log out and have the server remember your position and items. However, there are still some issues with the persistence system for players, so it doesn't work all of the time, but that will be fixed soon.
As for this past week, a lot of time was spent with the vehicle persistence system and it's looking really good now. All of the vehicles on the level seem to be spawning correctly and spawn/despawn when they are supposed to.
There have been a lot of new animations added for weapons in the game. Animations have also been made and improved for unarmed melee and swimming in and under the water. We still have a lot of animations to be made, but each week we are completing more of them.
We also have another animator who's been working on adding new animations for the third person camera views. We have basic prone animations in the game now and will be adding a lot more prone animations in the future.
Our character modeler has been working on the female player character for the game lately. We've made a very early pass at skinning her to the character skeleton to see what needs to be improved with the model, but you can run around in the game as her now. We are also using her as our test model to figure out the best way to implement our clothing system. There are a couple of different approaches we are considering, so we'll do some testing to see what works the best overall.
I'm also including a couple of images of models made by one of our new modelers.
Park Bench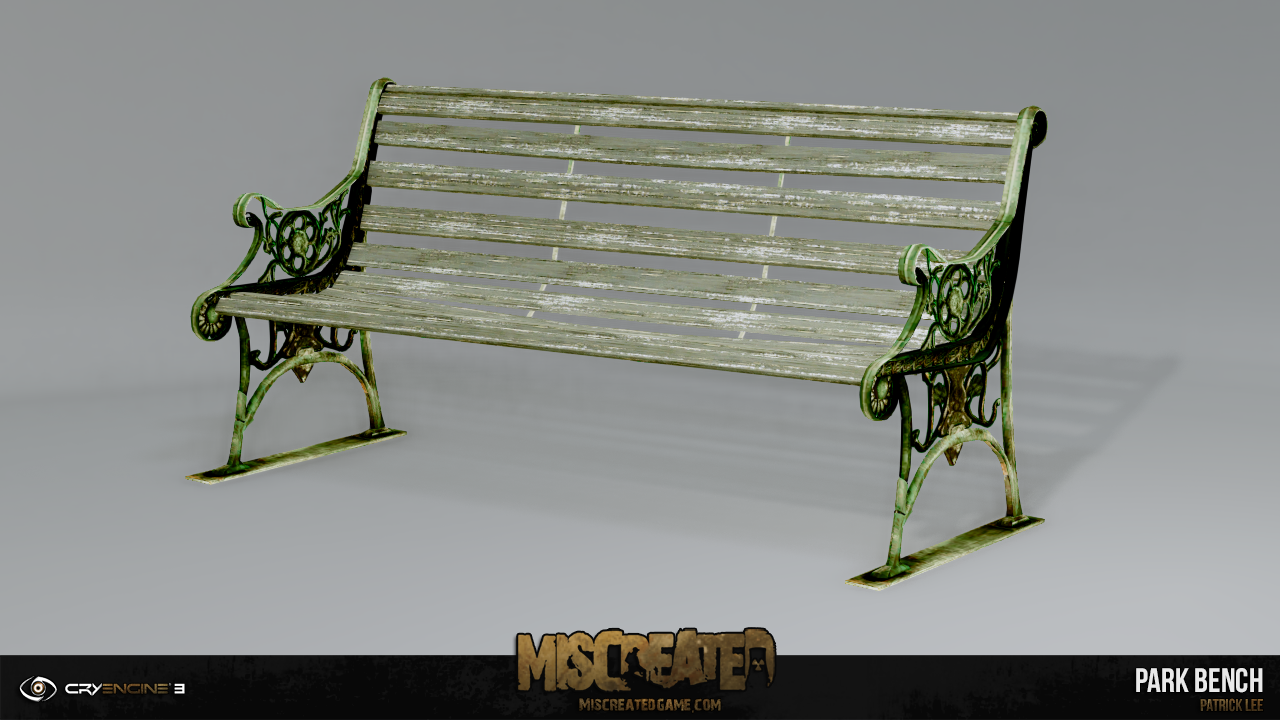 Mailbox & Old Tire