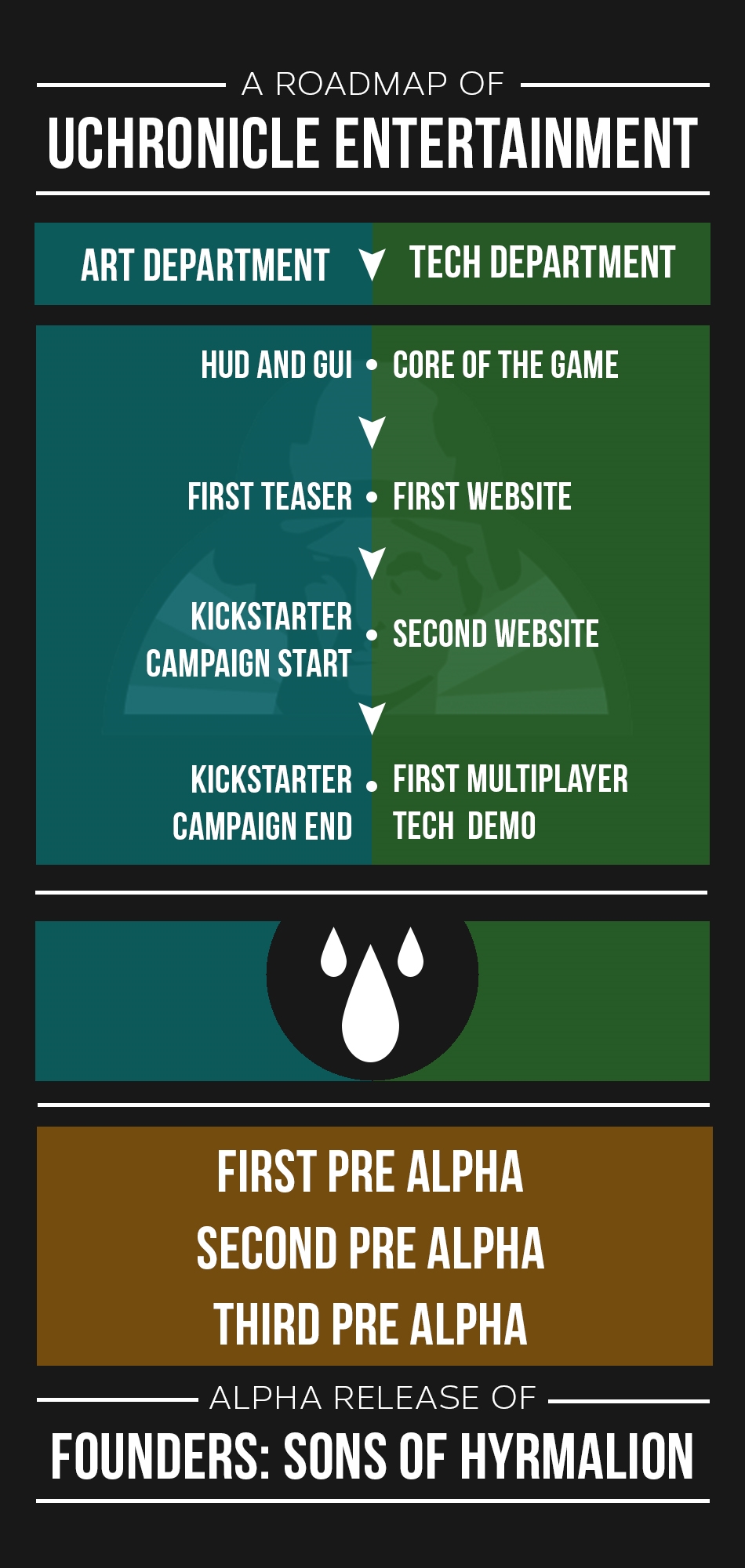 As you can see we chose to divide the studio in two departments to enhance productivity and management.
However, these two departments will be reunited once we start developing the first pre-alpha, to ensure communication and common accord within the team.
We sincerely hope this little presentation of our calendar for the next few months will have clarified everyone's mind about what will happen next, Don't hesitate asking questions, it will be our pleasure to answer you.