Hello Intruder friends! Just wanted to keep everyone informed of what we're working on at the moment and what's coming in the next updates.
What we're working on

Since the last update we've been tackling the new HUD and in-game menus.
Happy to say the gameobject and transform setup on the new HUD is complete which you can see here: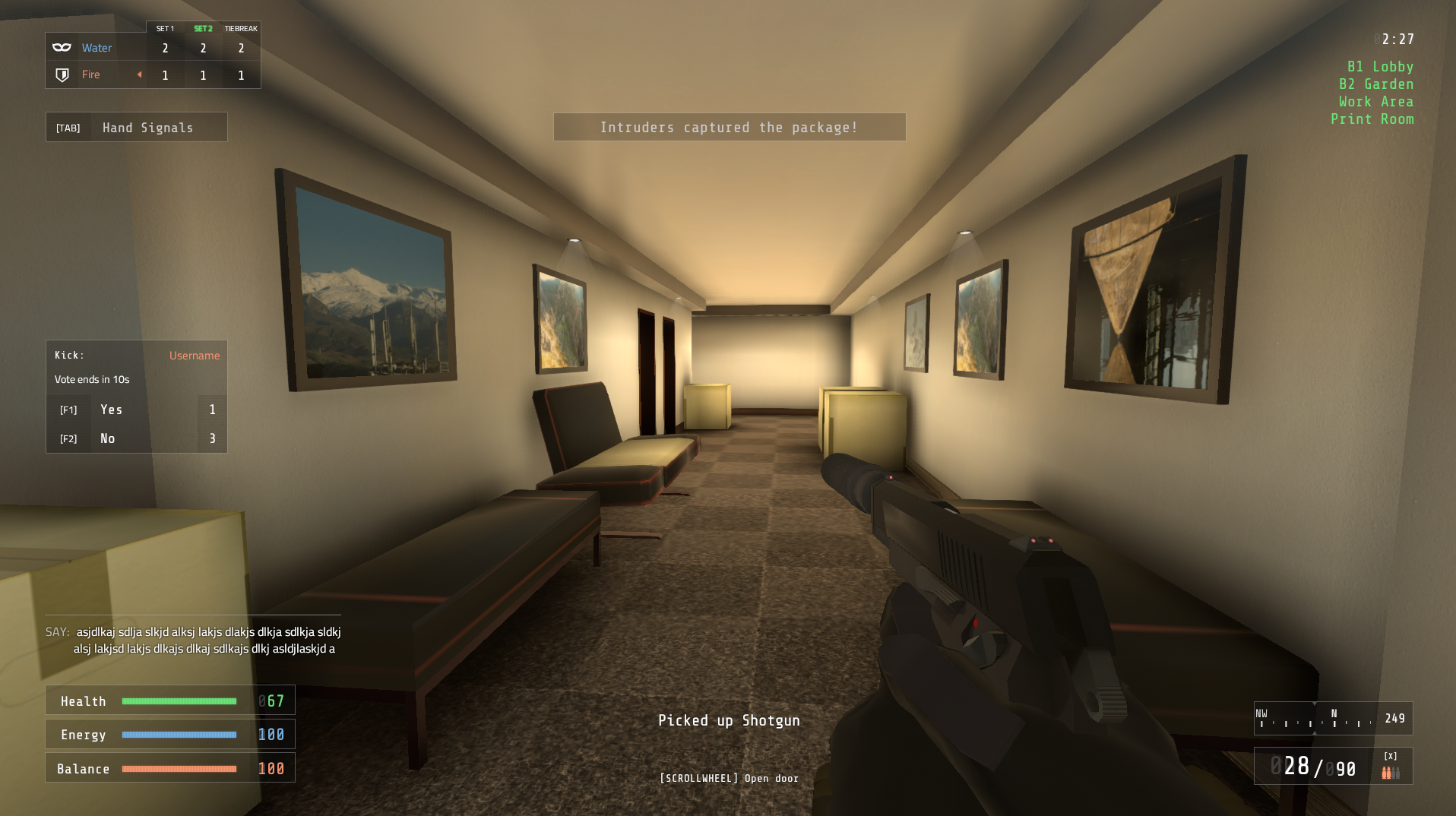 That of course has all the parts active at once and no code yet affected the different elements. Just started working on the code to get this all functional and replacing the current HUD.
I'm hoping that by next weekend we can have this HUD releasable. However, the current in-game menus still need to be done as well. We have all the art for that but it will probably be a much larger task. Here's a preview image for some of them: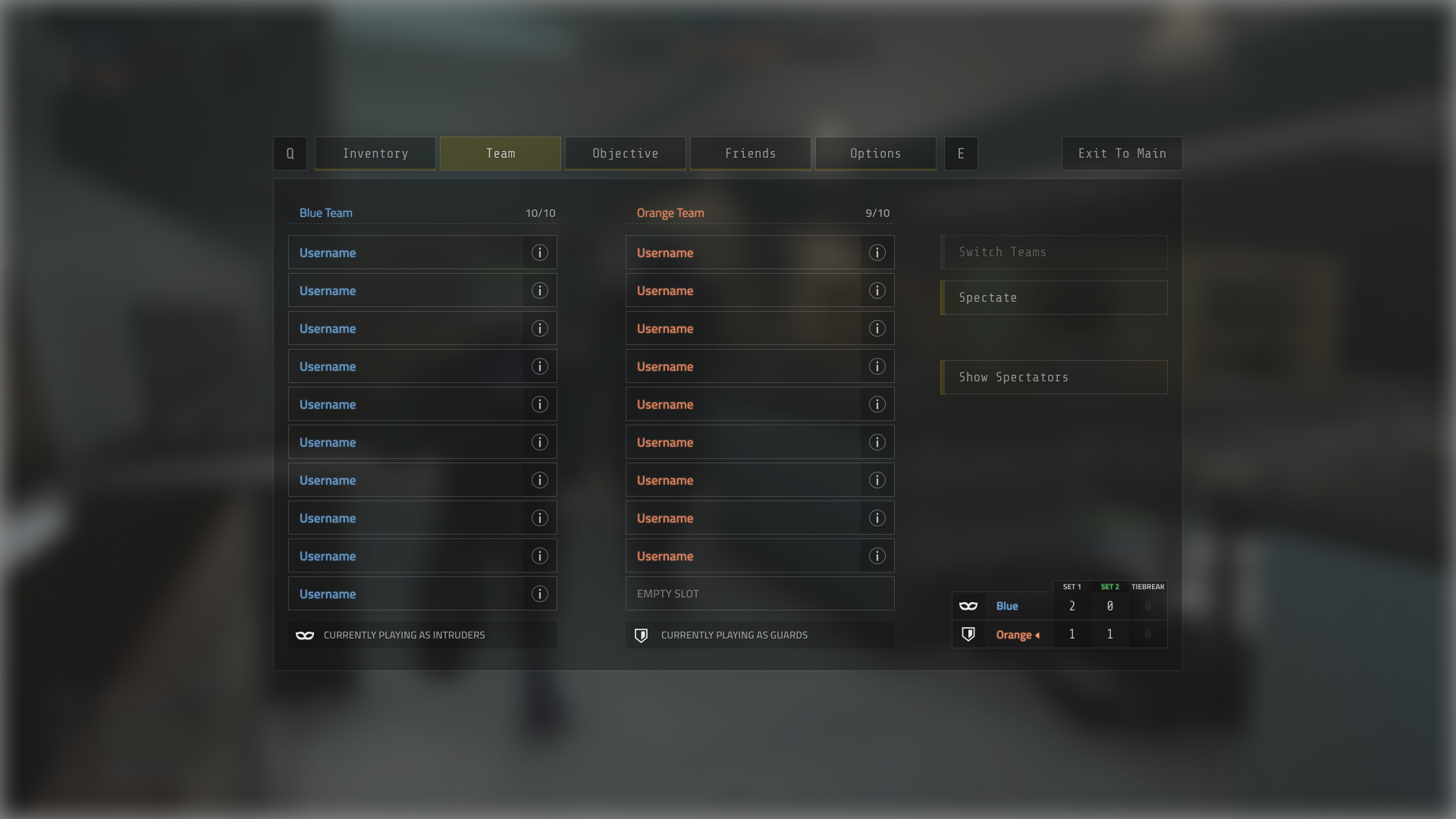 Oceanside minor update
Oceanside has received a minor update to fix some slipzones on rocks that should not have been there. It also finally has some objective images for the objectives screen. You can see some of this on the workshop page as well: Steamcommunity.com
Besides that we've got some other things in the mix. The new website is coming together and there's supposed to be a Motel tournament this weekend. Check out Motel here: Steamcommunity.com
As usual the community and I will be hanging out at the Superboss/Intruder official Discord Discord.gg . We also have some new channels on the Discord such as #dev-updates, #workshop-updates, and #mapmaker-showcase to keep people up to date on the goings on. Hopefully see you there! Anyway till next time.
-Rob Storm