It has been a three weeks since the last update and there has been a tremendous amount of work accomplished! I intended to post an update last weekend for the progress made but opted to keep pushing forward with development and testing. As a result there are plenty of updates this week for Particle Shield, but most notably was the kickoff for closed testing!
Custom Levels - Designed by the Kickstarter community who supported Particle Shield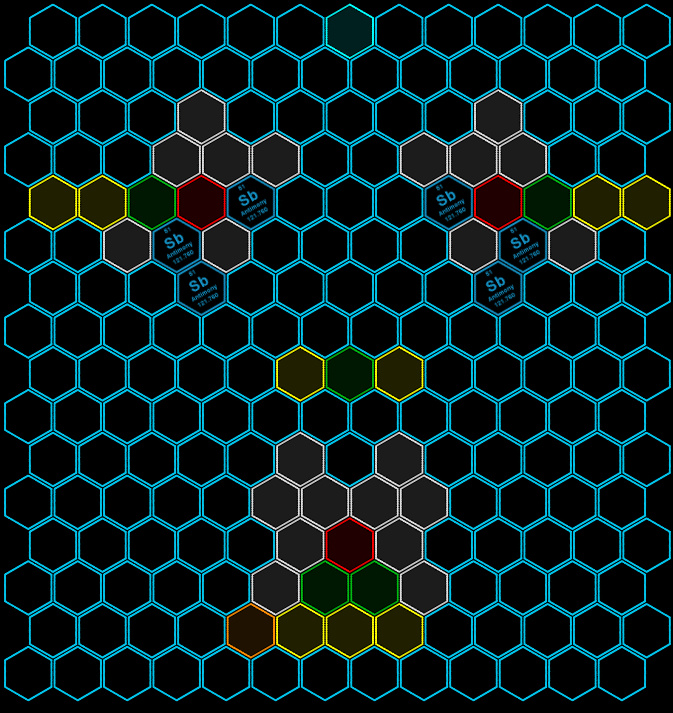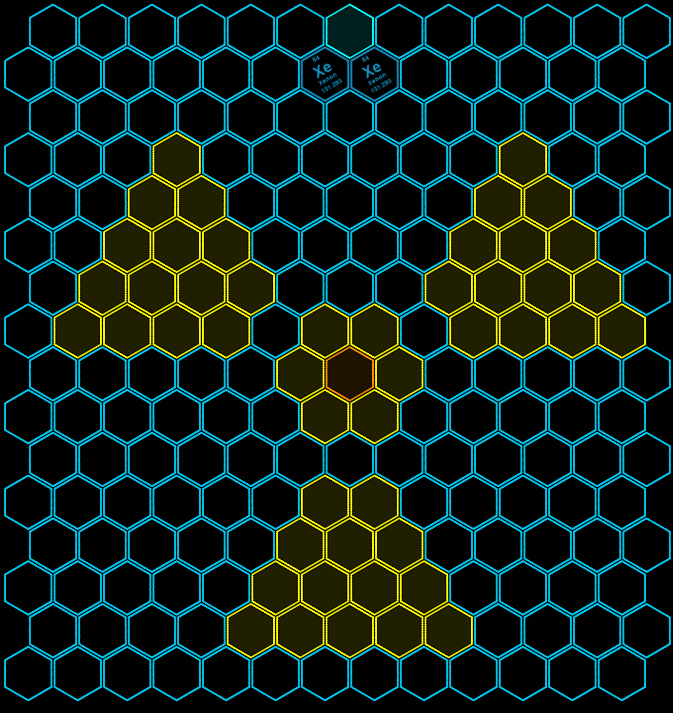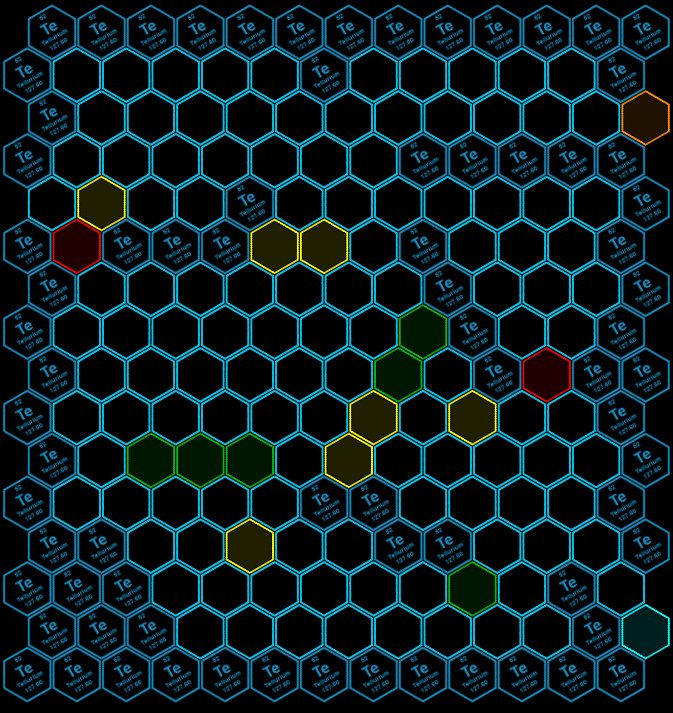 Credits - Credits for Particle Shield!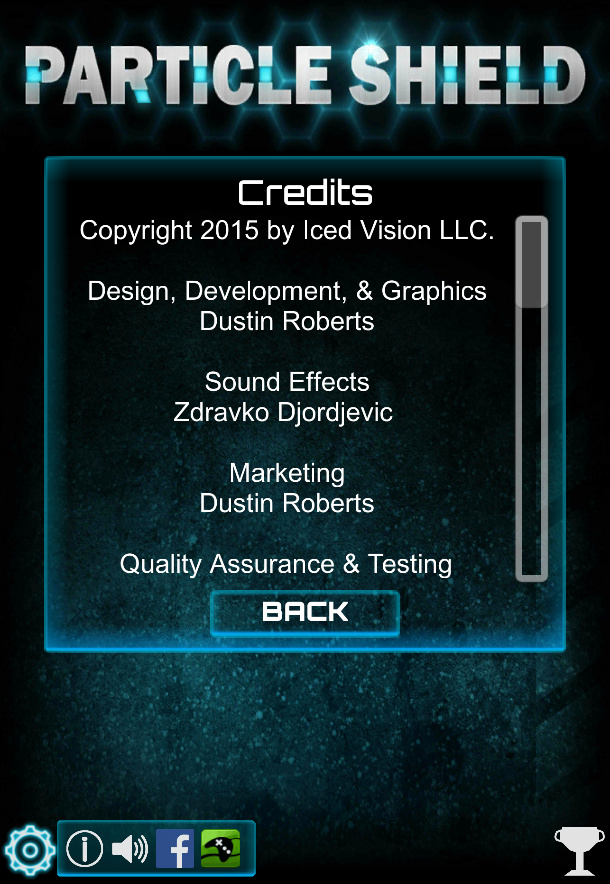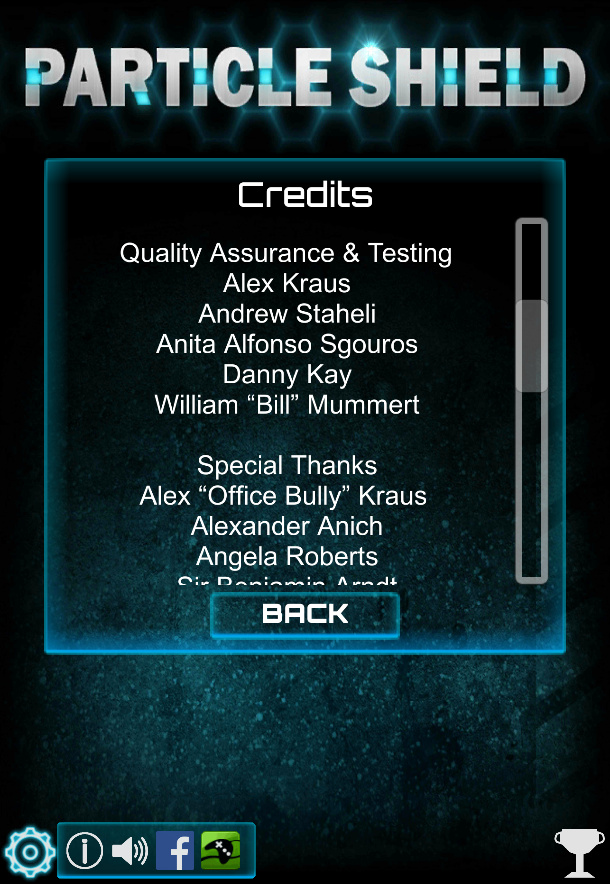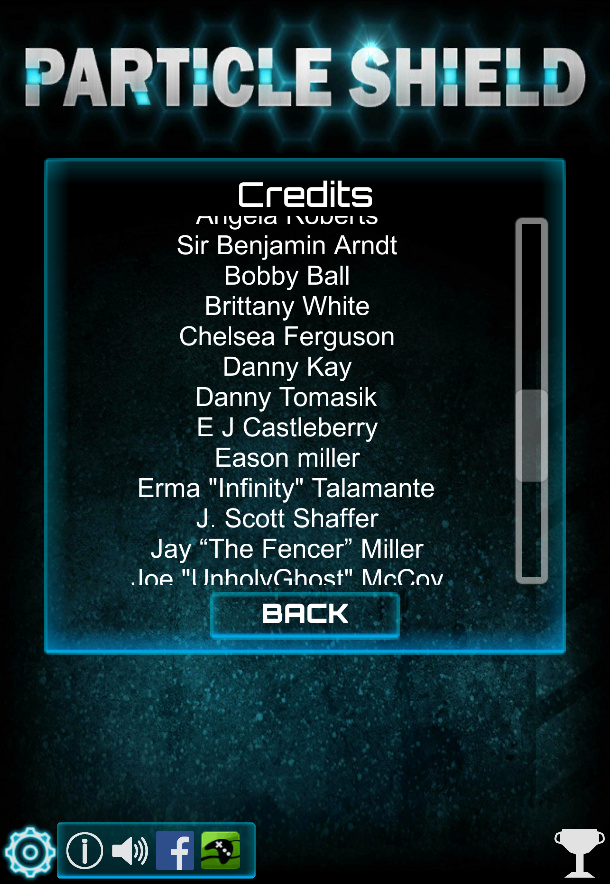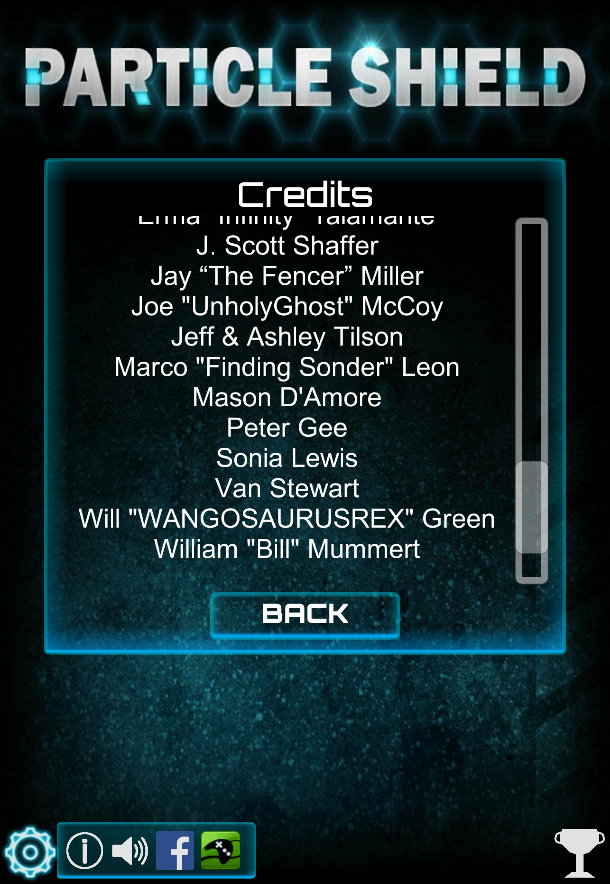 UPDATES (4 October 2015)
Game Modifications


Bugs

Fixed broken User Interface (UI) elements on the Germanium level.
Fixed distorted load screens that were not scaling properly with device resolution.
Fixed a unique bug that was preventing level completion for mobile builds.
Fixed a bug where the tutorial screens would take the player to the wrong level.
Fixed an issue where the scroll bar would not function properly on UI menus.
Fixed a critical bug which caused the game to crash when the player trapped enemies.

Created the custom levels for Kickstarter backers (Antimony, Xenon, Tellurium).
Finalized credits menu with special thanks to Kickstarter backers (reward)


Added scroll menu to credits

Capped player funding at $5,000.
Increased Railgun damage by 20% for balancing.
Reduced the difficulty for the first two levels based on player feedback.

Mobile Development

Finalized Apple Development terms
Adjusted all UI text to be clear on high resolution mobile devices for the following:

Main menu
Credits
Achievements

Modified background image for main menu to scale better across a variety of resolutions.

Closed Beta Testing

Started initial round of closed testing for players.
Non-Disclosure Agreements (NDA) generated and in place for testers.

Marketing