Hello, everyone!
Today we have a great advance in the Cutting System to show you, and we really hope, you'll like it.
In this week we tried to do a realistic wood cutting. This is a way of doing a better and realistic nature environment. Most of the games focus on doing a simple crafting item like, you cut the tree, it gives logs, and you use that logs to craft things, but we tried to do something different. You have to cut the trees with your axe, then cut one more time the tree to give logs, then cut the logs with your axe to do half logs, then cut the half logs, one more time to do wooden plates. This will give you lots of materials and a realistic way of cutting trees. In the next Updates we will try to improve this system and make the game you want it to be.
Cutting System
Now we will show you some steps on how to chop the tree and cut the logs.
1. Your first step is to make Axes and to do that, you will need a stick, a stone, and a knife. Then press the Y button and craft it, then it will appear green, then press B to build it.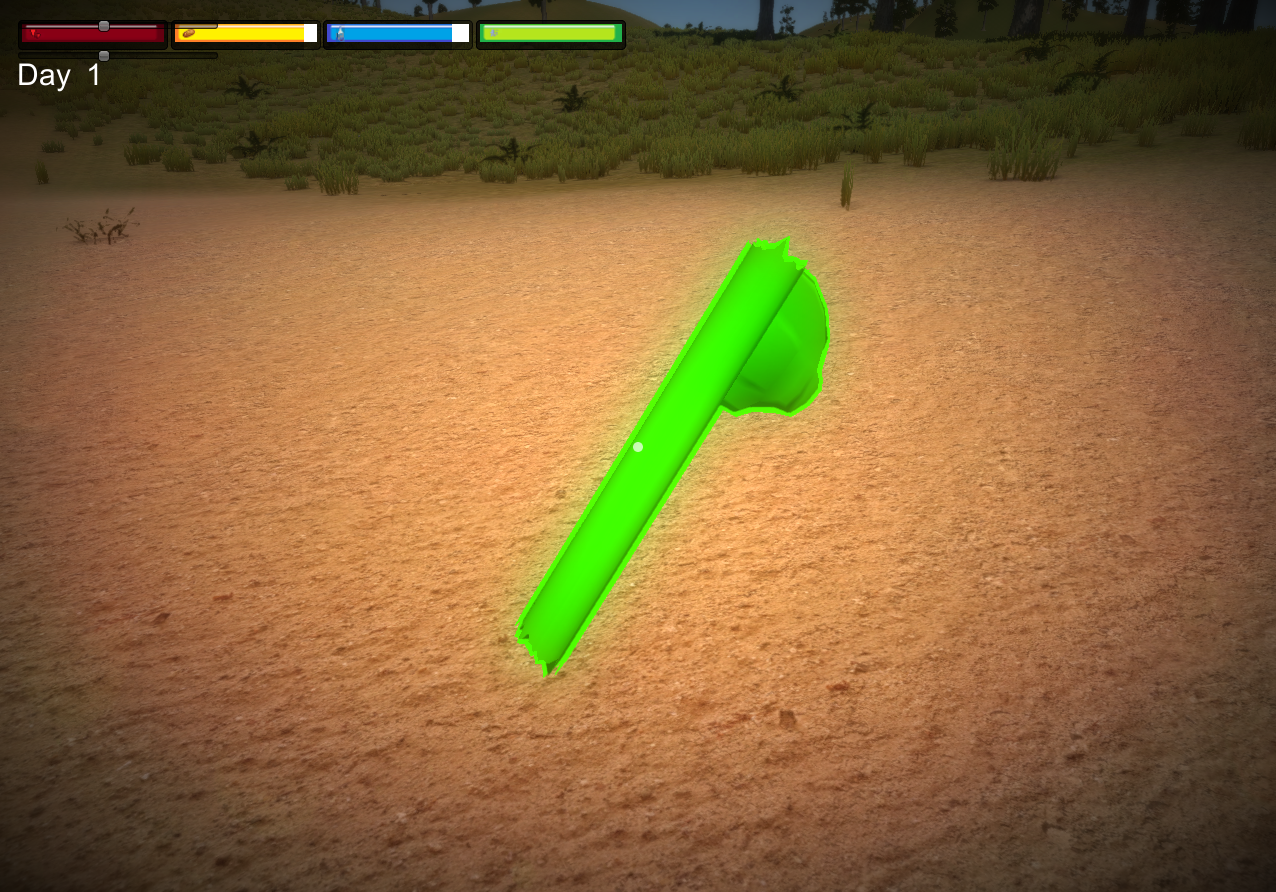 2. Next, when the F Icon appears, press F and you will grab the axe.
3. When you have the axe equipped in your hand, press the Left Mouse Button to cut the tree.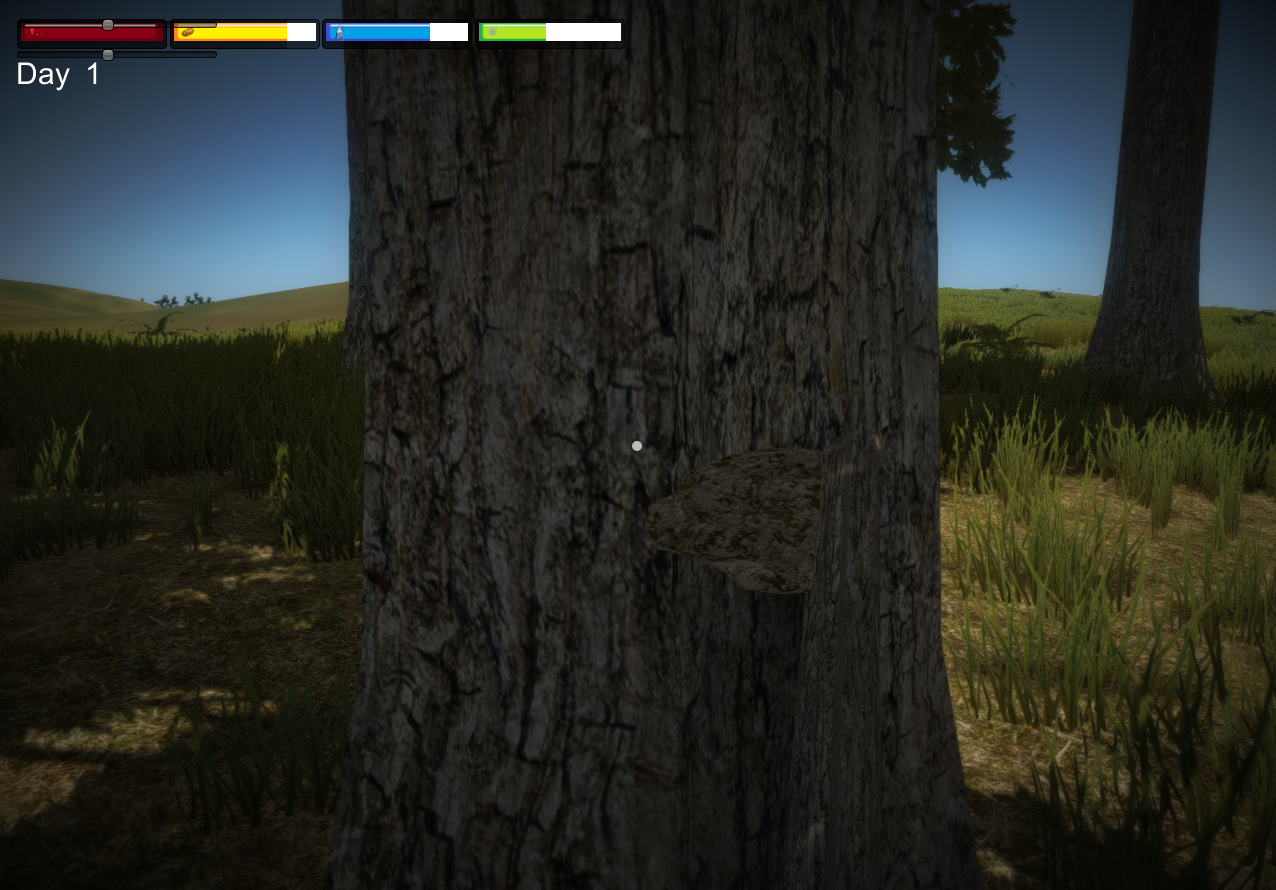 4. After some times of hitting the tree with your axe, the tree will fall.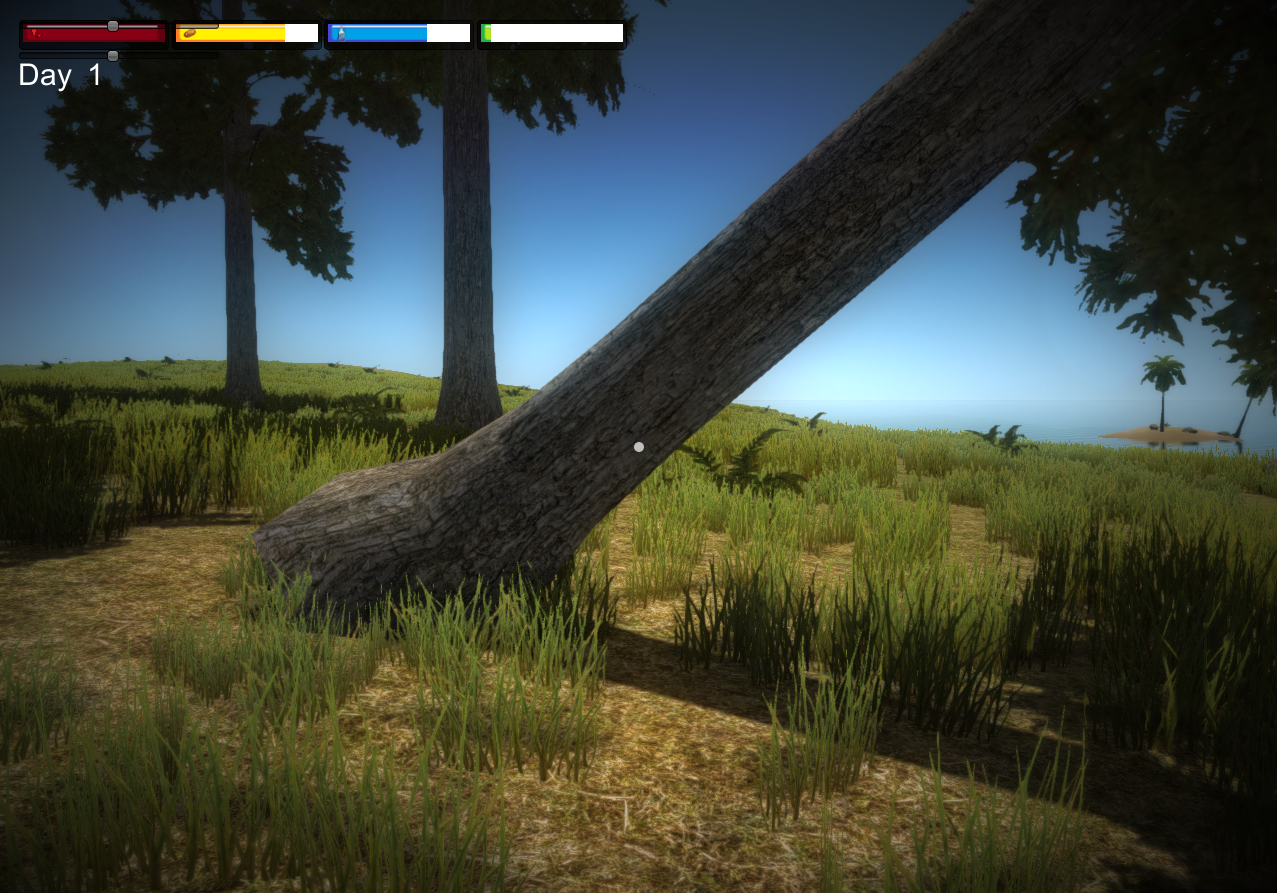 5. Your next step is to hit the tree one more time and it will give you logs and sticks. In the next Updates we will try to improve this.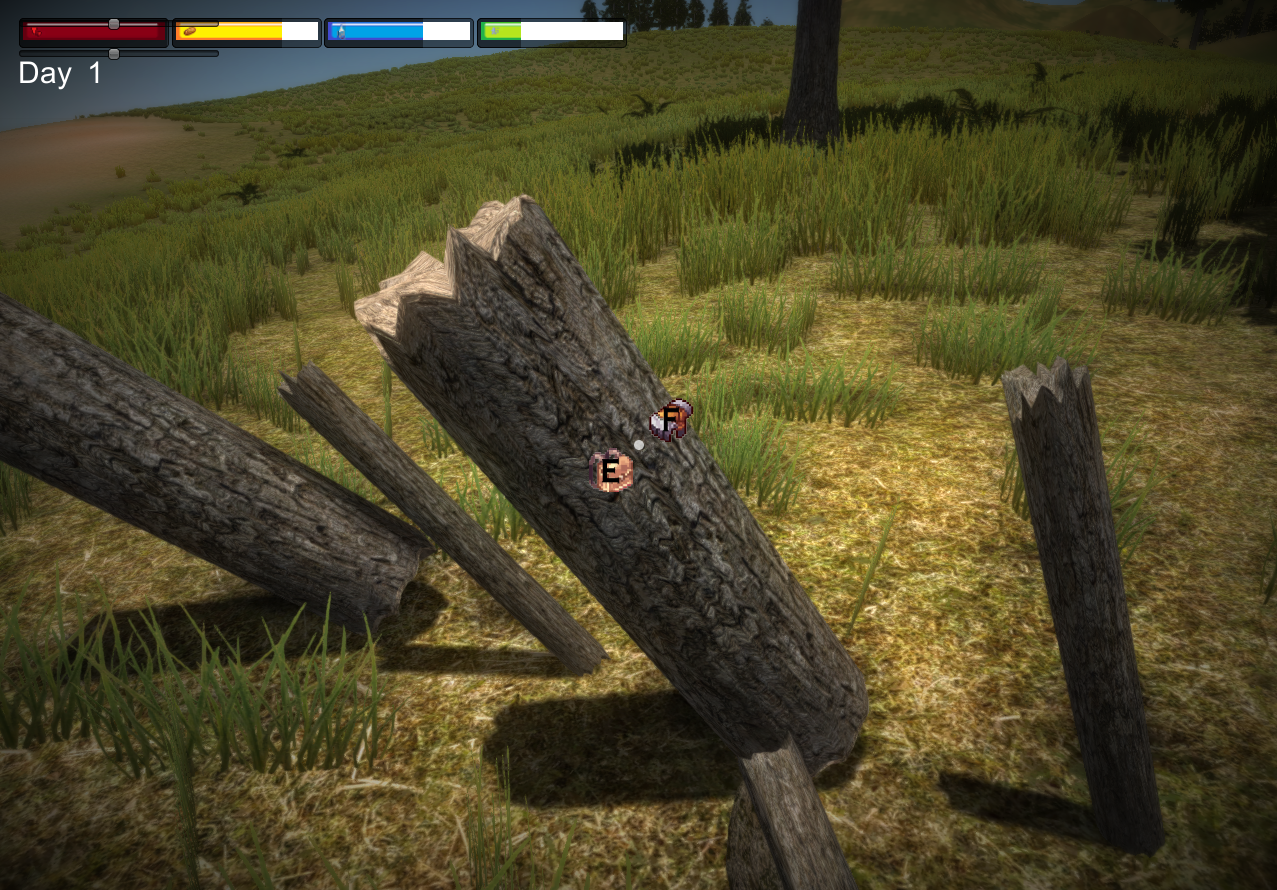 6. Next hit the logs with your axe several times to cut the logs in half. You will have two half logs instead of one Log.
7. Then cut the half logs several times with your axe to give you wooden plates. This wooden plates,will give lots of decoration items for your house.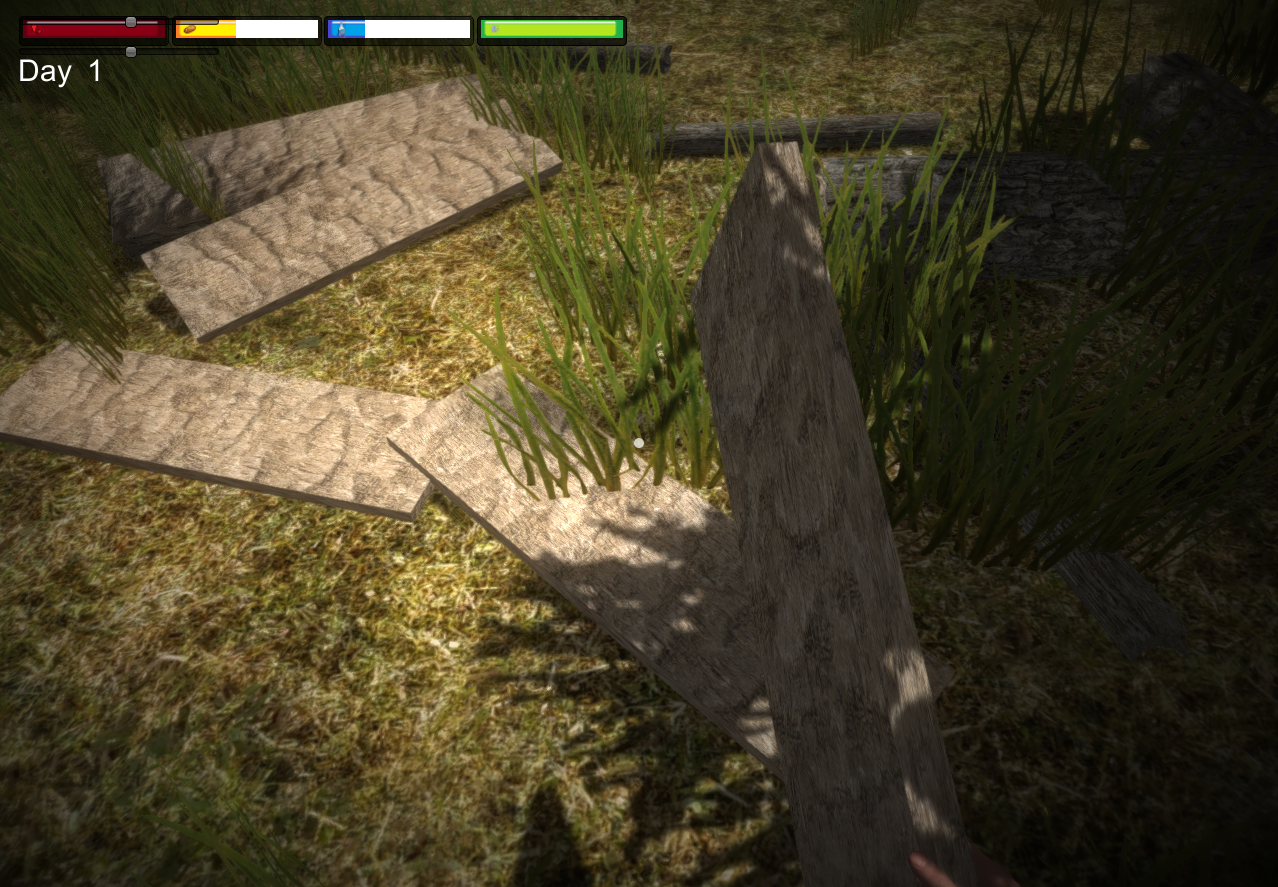 8. This is some of the decorations you can craft with your wooden plates and sticks. There are lots and lots of objects you can create. Try to find the best materials to do the objects ou want.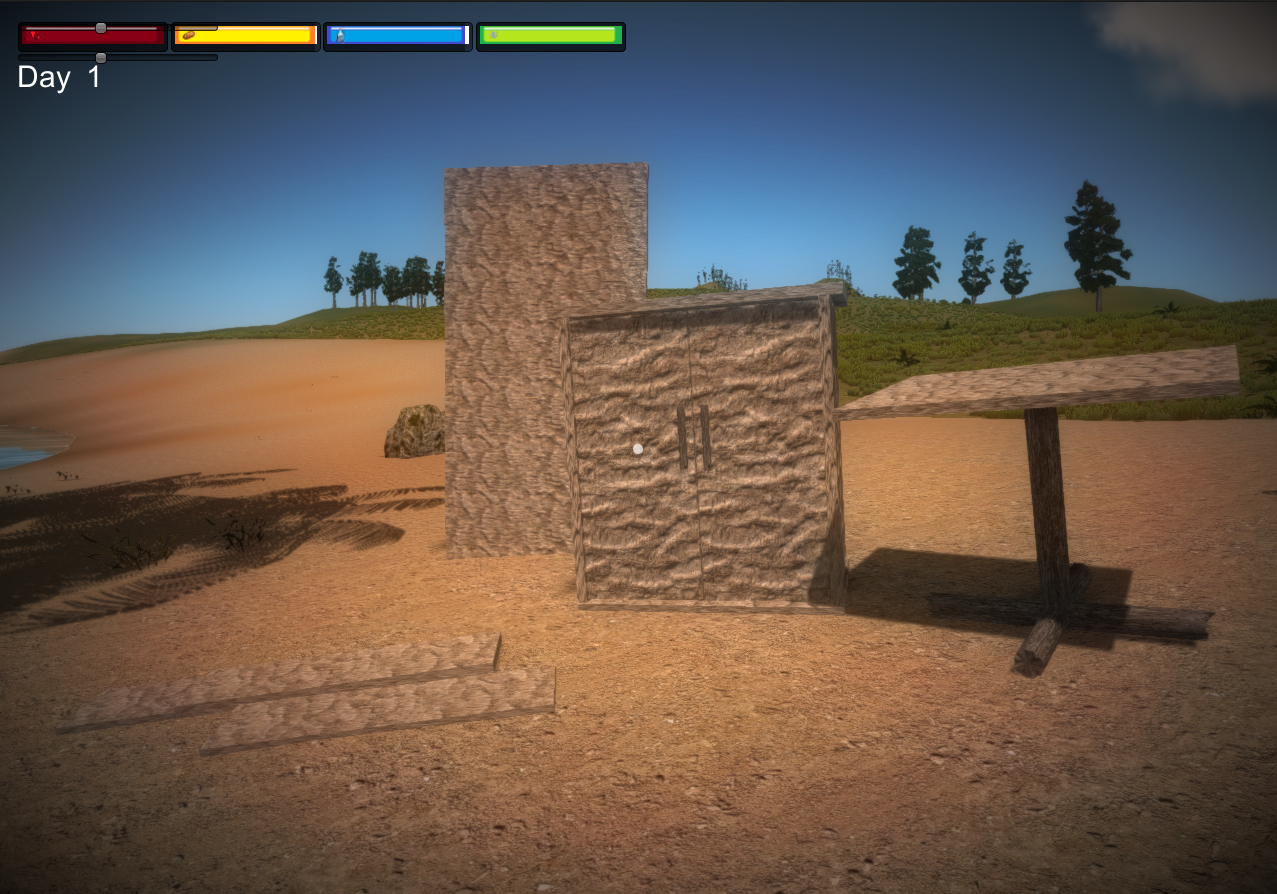 That's it for now! Hope you liked the Cutting System and some of the new and improved decorations we showed you today! Stay with us, don't forget to leave your comment. Your opinions are very important for us, so please leave your comments.
Platforms the game will be released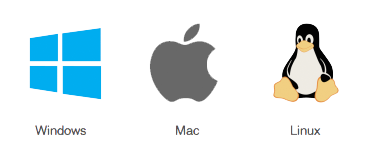 Links
Don't forget to visit our web-site (you can contact us there)