Well its been quite a while since my last post, and im pleased to announce that a lot has happened in that time. We have recruited an additional programmer, VonZippenstein. With his help the issues with our car physics have been sorted out. At the moment, the cars handle like a mix between Out Run 2 and Mario Kart DS, and it fairly close to how they will handle in the final game, but some tweaking is still necessary.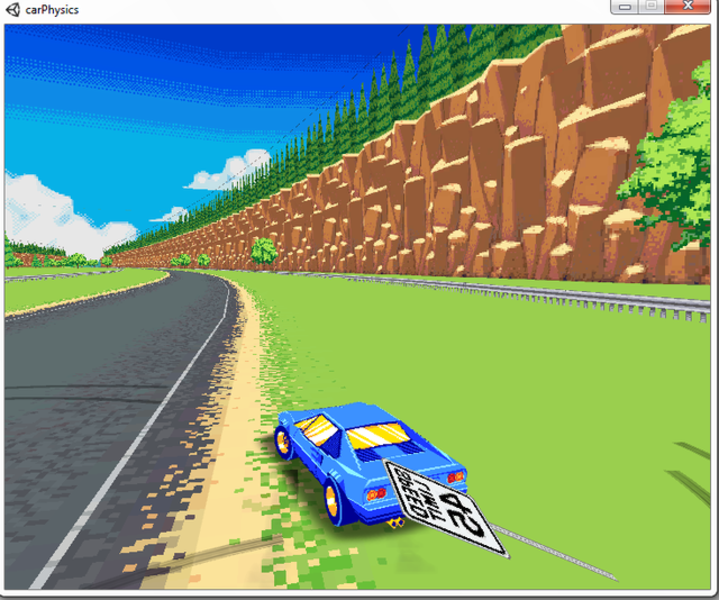 Theres still lots of small details that need to be made, for example those tire marks and the cars shadow are default Unity assets and need to be replaced.
As you can see I have been working on the first racetrack for the game, obviously taking place in a forest environment. The track you see in the above screen shot was my first attempt, and while it served its purpose for testing and as a learning exercise, it wasn't up to the quality standards I have set for this games graphics. Aside from the large empty areas and repetitive scenery, the actual course layout was very long with few turns, and absolutely no changes in elevation, making for an extremely unexciting drive (Pictured Below).

So I decided to completely remake the entire track, only reusing select assets. This new track features a more interesting course layout full of turns and bends, as well has much better visuals and a MUCH lower poly count (Pictured Below).
As well as a new Track, I completed two new cars. The first was the Pantera, which I had started months ago but never finished until recently.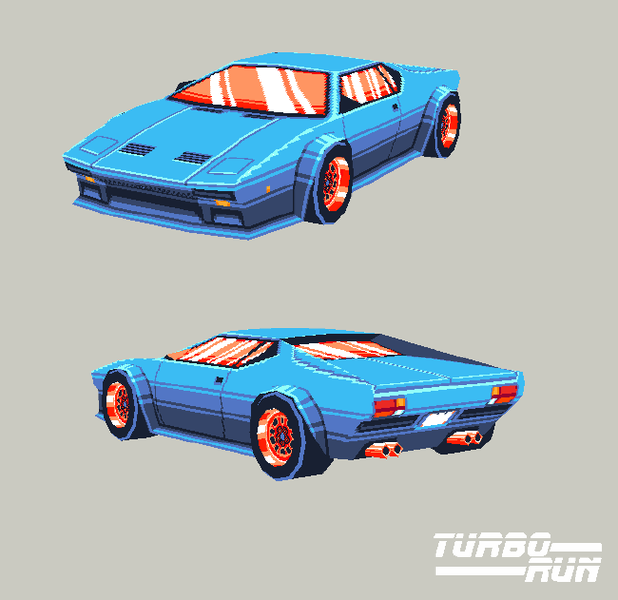 Im quite happy with how this car came out, and replaces the Ferrari 308 as my favorite car in the game as far as looks.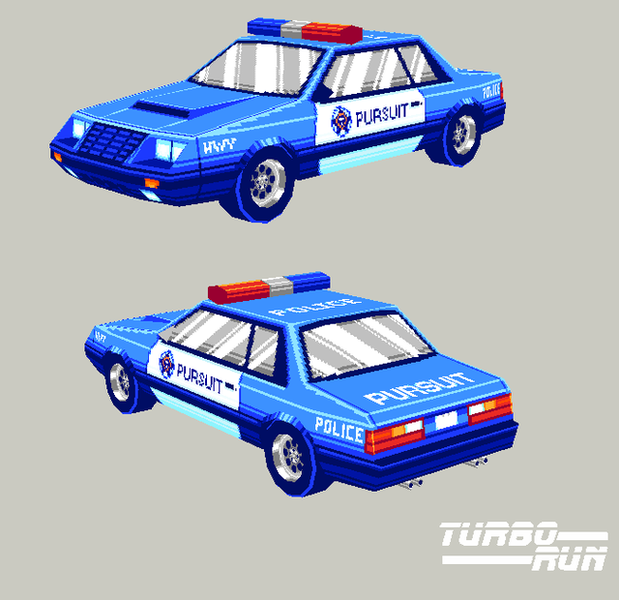 Next up was the Level 3 Police Car, which I had been indecisive on which car to use for a while. At first I was going to use a corvette, but decided to go with a Mustang since these were fairly common pursuit cars in rural states during the 80s.
I hope to have some game play footage in the new forest track some time this month, so check back soon.