Regeneration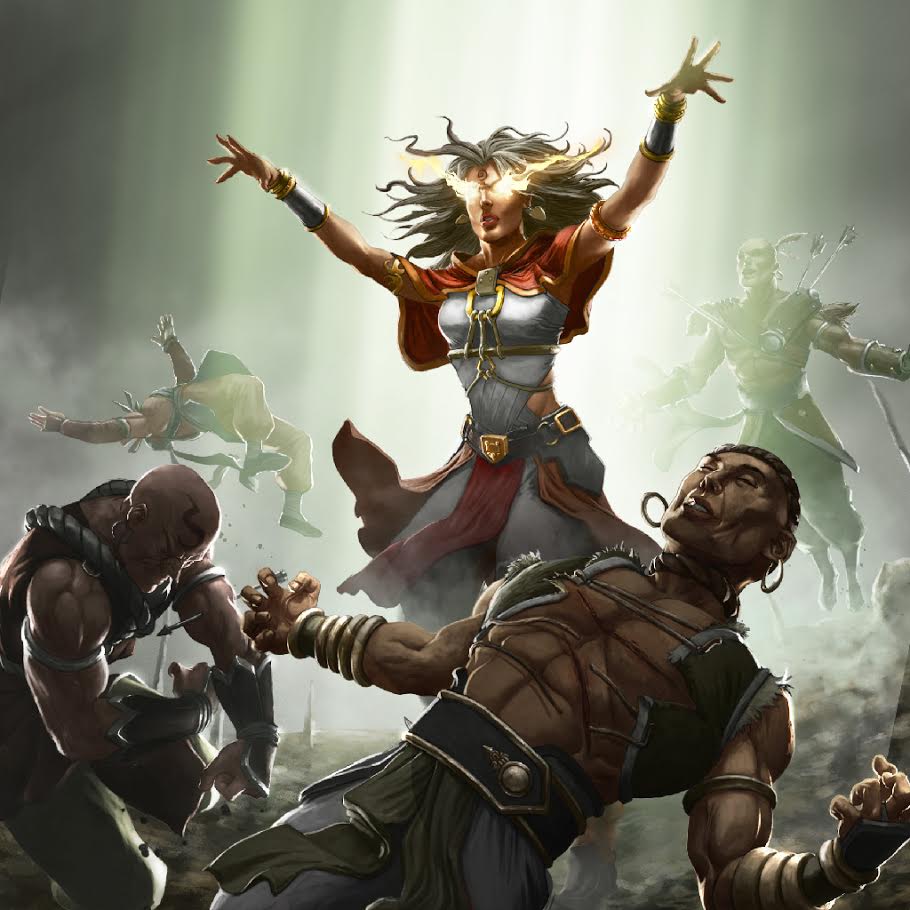 Development
We are targeting to have the pre-alpha build done before PAX South, which starts on January 29. In preparation for that we have set up two intermediate goals of having 1) a Scrimmage Loop where there is deck loading and saving and playing against your own decks, and 2) a DB Loop, were rooms and clients talk to the database, so we can play each others decks. Then the third stop for the pre-alpha build would additionally have a solid pass on shell, cards, and levels with limited content.
This last week the teams worked on:
Engineering worked on card features including number parameters, enemy deck on the boss, started buff during windups, buff during windup, counting in parameters , and boss windups; ​game features including scrimmage loop, pulling Battle from specific scenes, setting up boss test; UI features including My Labyrinth screen, shell flow, deck builder anchoring to proper ratios, tooltip display, hero preview scene; tools for design including a Google Sheets to Unity Editor data converter; backend including client to DB interface, managed entries , server build tools, and public leaderboard API.
The art team worked on animation including Mecha Scorpion takehit loop and stun, blind and skid, death, controller, Minotaur Ranged Attack 1 and 2, and characters in-game pass; concept art including Bane and Ziggs coloring and portal concept; effects including Prepare Fire 2, Prepare Warfare 2, Prepare Warfare attack 2, Fury gain and kicker revisions, Skulduggery Buff, Dodge, and Heal Warfare; UI art including Shell art, matchmaking subscene, card art integration, tube pulling screen, landing screens, and the Starfall Landing screen: tower texture details, flat building texture, flat building textures done, tweaks; and 3D modeling of the Sun Priestess.
The design team worked on boss design, map/scene integration, defensive cards including Warfare deck and Ancient Master boss cards.
The audio team added 21 unique sounds to in-game effects.
Ancestral Thrall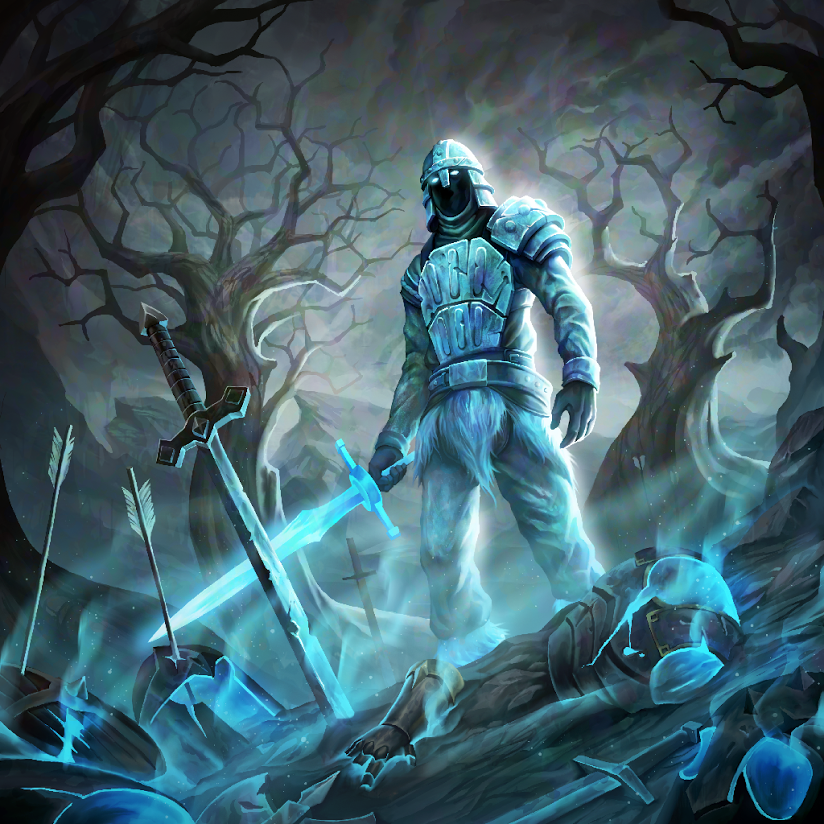 Twitch Streaming Event
Whether you plan to stream or watch, pencil in January 29th for the start of the Twitch Streaming event of the upcoming pre-alpha build of Labyrinth. Once we have more details available, we will announce it in the articles here and other online channels.
Vanish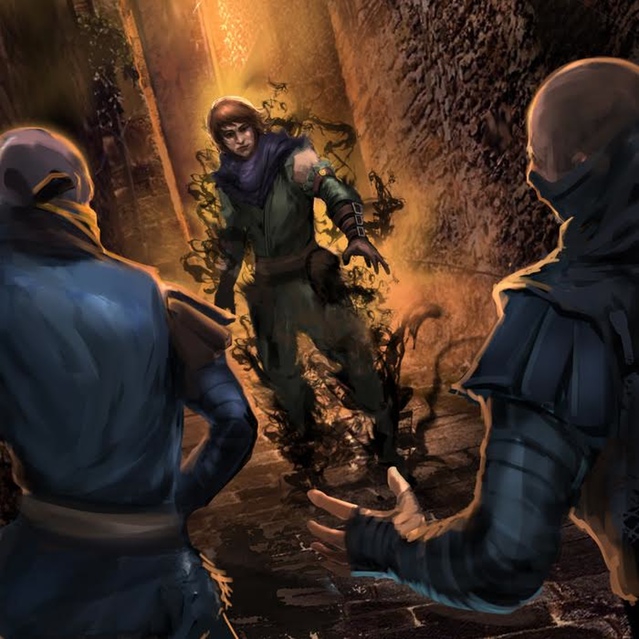 Arrowbait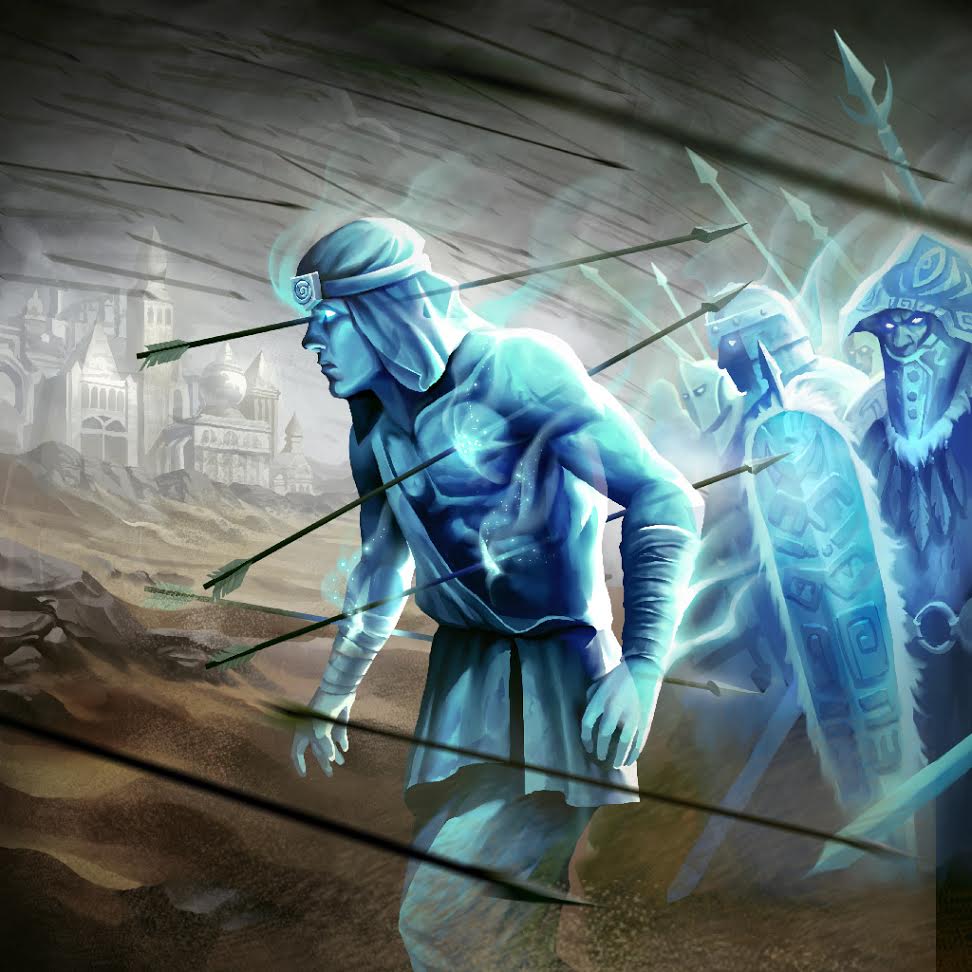 Master of the Blade