As you can see in summary, we have made a lot of progress with this game, this is the reason we decided to register the game on IndieDB. Most of the Player's programming is done, next is a simple AI for Midnight Man so we can release version 0.5 :).
As i said above, we made an awsome Main Menu!!!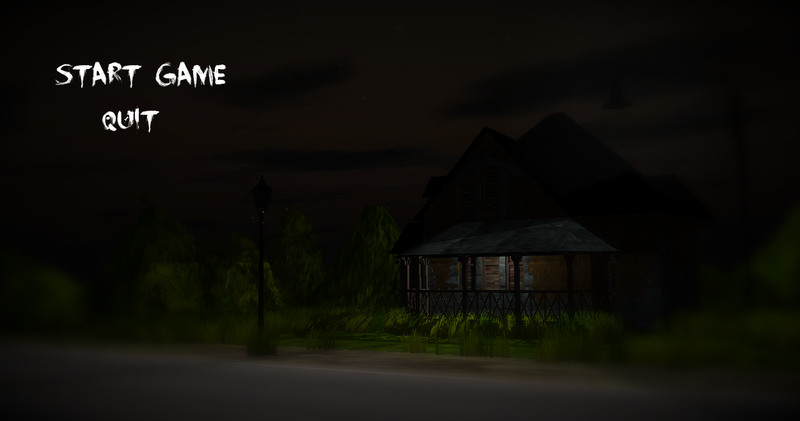 Of course, here, is just a screenshot, so you miss some details :/.
What i would like to say is that we are currently in need of a 3D Artist, in particular an Interior Modeler. We have already made concepts of how we would like the interiors to be, but unfortunately concepts cannot be added In Game to play :P. We also tried to make our own interiors, actually we did a good job making a kitchen room and a bedroom, but, OK , we want some expert so he can do the whole house.
Anyway guys thanks for reading this, and stay tuned for more ;).