Another week passed with the label I wish I had more time to work on this project! Anyway, some polishing as been done on Internal Build 005 and the last required level for Silent Assault is in the process of getting lighting pass one of two. Lighting pass one is always there just to see where things are haeding to (honestly, never design a level without temporary lighting, but that's just my two cents...). The second pass is for the final lighting of the level then.
Development Progress
As for the polishing, taking critical damage in Leviathan Crossfire now leads to reduced accuracy, slower movement speed and stronger cam shake. Increased frustration, optionally.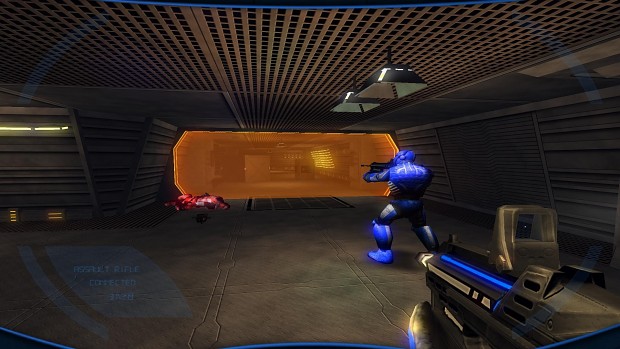 Internal Build 005
I'm currently aiming for a release of Silent Assault in Q1 2014, probably in February or March.
Don't forget to check our brand-new facebook page!
We could use some more action over there!