Pretty much the biggest complaint is that the game is either "too hard" or "too complicated". All the other features in this nightly aside, this is something I've been trying to address.
I started off with a brand new tutorial for ordinary worlds with even more information and now you must go through the whole thing. You wouldn't believe the amount of "I skipped the tutorial and I don't understand anything so this game is garbage" I've gotten.
However, if you already have a world then the tutorial will not come up.
Here is a screenshot of the new tutorial window: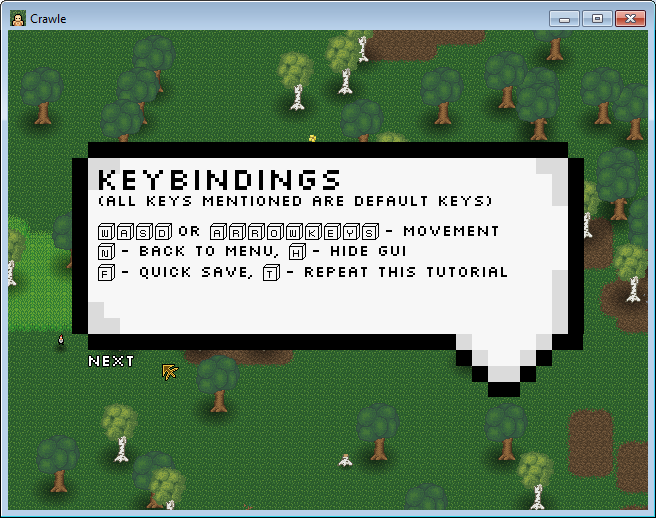 Next I started on a brand new feature. A tutorial world! This world will guide you through the basics of Crawle, generating the world as you go through the tutorial: