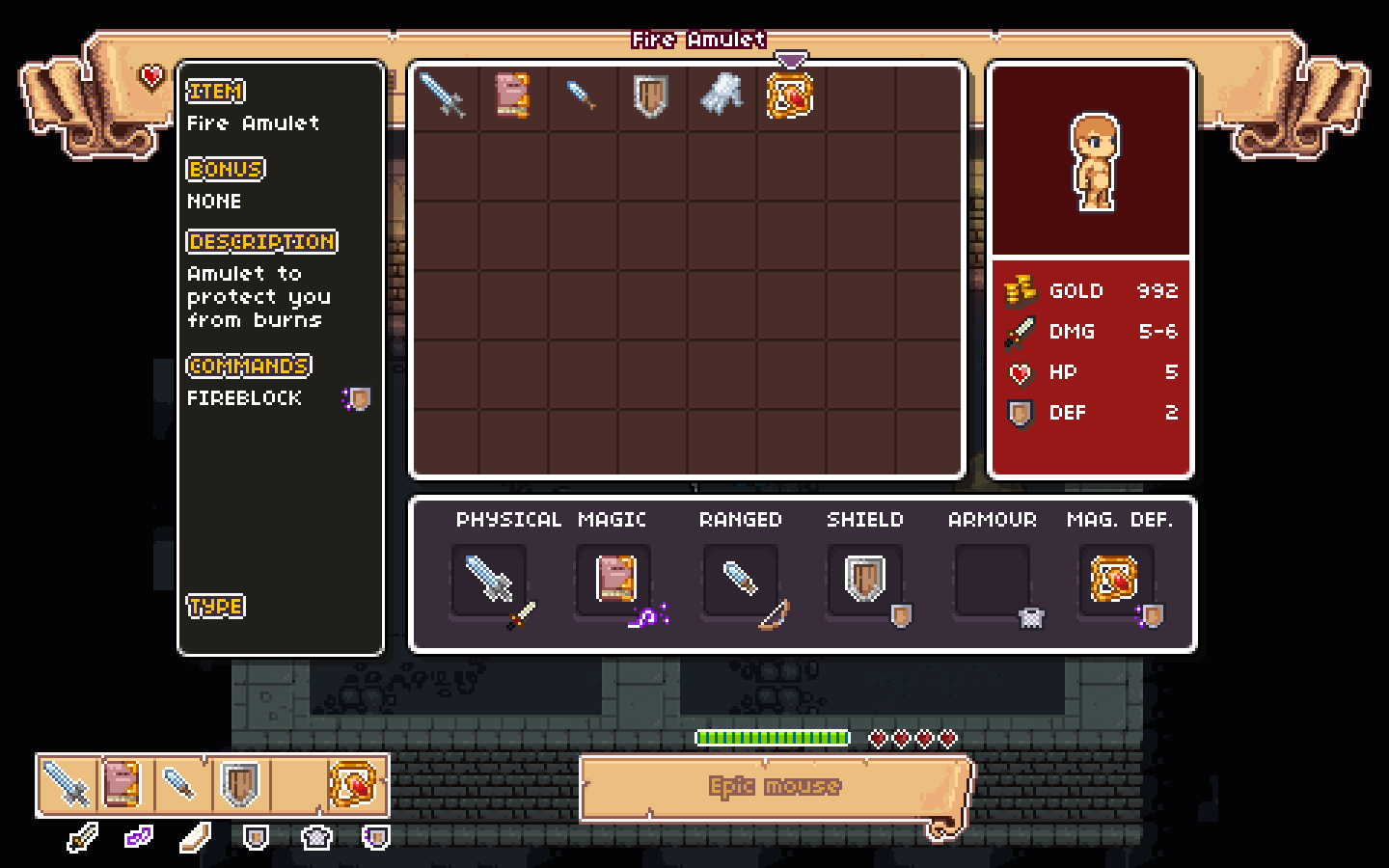 TypeQuest

®

Development Log
Tech Build 0.0.41, December 17th. 2013

More engine work going towards making outlines work. Specifically a lot has been done on text rendering, which means it is now possible to have text which is colour coded, as well as outlined to increase the contrast with the background.
Items can now be destroyed from the inventory. This can be done by a user command from the inventory, or I can trigger the item destruction from any game object. Let's say you open a door with a specific item, I can now tell the engine to destroy the item after it is used. Destruction as resorts the inventory items.
Equipped items will now show up in the main GUI, showing you what you are currently using. Talking about GUI, a new panel has been added. The information panel. It is showing your current target name. It will also show health & attack timer if the target is an enemy. Later will be able use the LOOK command at an enemy,to get detailed information like attacks and weaknesses.

Take a look at the whole list.