Hello, welcome to this weeks development diary.
To kick off, I would like to mention that the Pre-Alpha test release will no longer be available for download as of Monday, 18th February, as it no longer reflects the games current state.
Now onto the main focus of this article.
I have spent most of this week designing the games level editor. I decided that I would scrap the current levels in the game, and remake them using a level editor, not only would this make it easy for me to create levels, it would also be able to let me show you what you can do in the level editor.
For the moment it's fairly basic, just allowing you to place the 4 player spawners, some walls, and a spawner for AI in survival mode.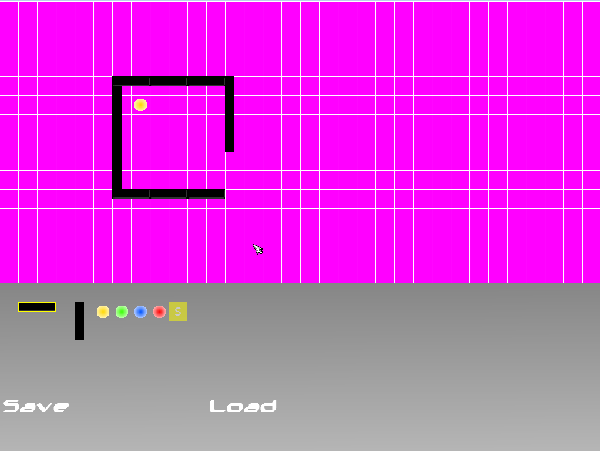 Interface is a Work-In-Progress, and will change in later versions. Grid appears faulty in the screenshot, but it is actually a 16x16 grid which objects will snap to.
Currently the level editor can save levels created in the level editor, and load previously saved levels, and we can play custom maps via a button in the games menu's. The first test level was carried out yesterday, and it was a success, with the objects placed in the right position, and game mechanics working as they should.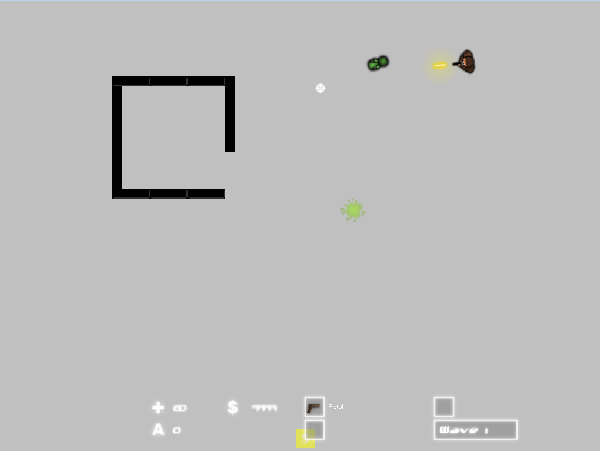 Previously seen level, being played in Singleplayer Survival mode
I have also finished off implementing the GMechanism API, so you can login, register, view highscores and post highscores, all from within the game. Using this API, we hope to add other features as well.
Aside from that, I also speeded up the game based on some feedback, so the game is approximately 40% faster than it was before. Bullets, players, and enemies all move at a faster pace.
Remember to check back next week for another development diary, and also keep up to date mid-week by checking out Operation: Aftermath's Twitter profile. Follow @OpAftermathGame