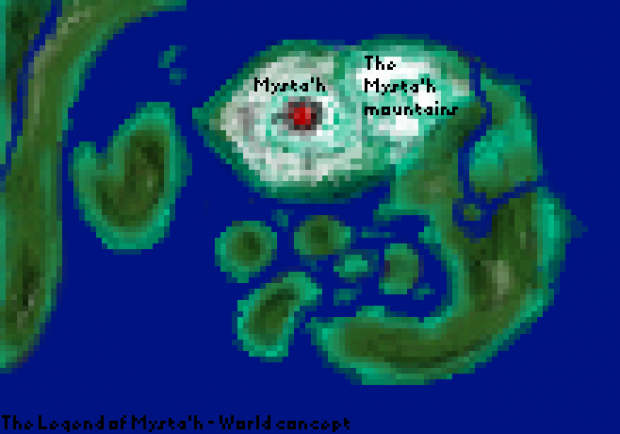 Mysta'h.
An ancient volcano leaving the glorious Mysta'h mountains under it's shadow.
Inside the flaming beast however lies an ancient city, told in many stories and rumors. Not much is known about the civilization which once ruled the mountain, and a question remains: why did they leave, and where did they go? Nowadays, the infinite corridors of Mysta'h is howling with dark magic, danger, forgotten wisdom and answers. No explorer has been brave enough to witness the darkness of the cursed city, and those who have, never came back. Do you dare to find The Legend of Mysta'h?
A little bit of the lore's concept and background of the game. I will post an updated map showing all places names at some point.