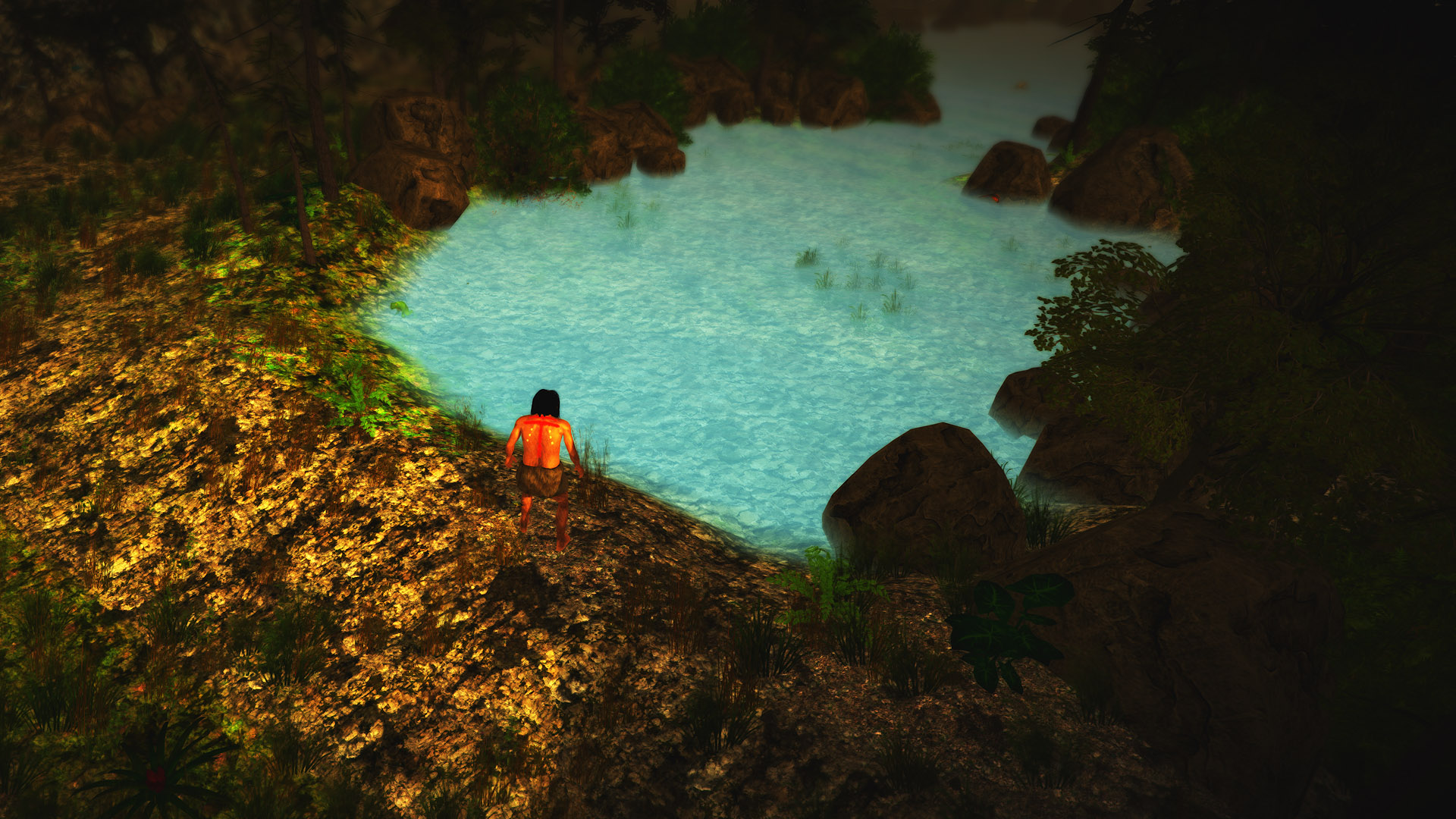 We have recently implemented part of the Neander Valley which you can view in the screen shot above. This region is rich with wild life and primitive beasts looking for a tasty meal. Oh and you maybe surprised of what other humans may be grazing the forest. Your journey will take you here as you continue to define your, "Calling" in life.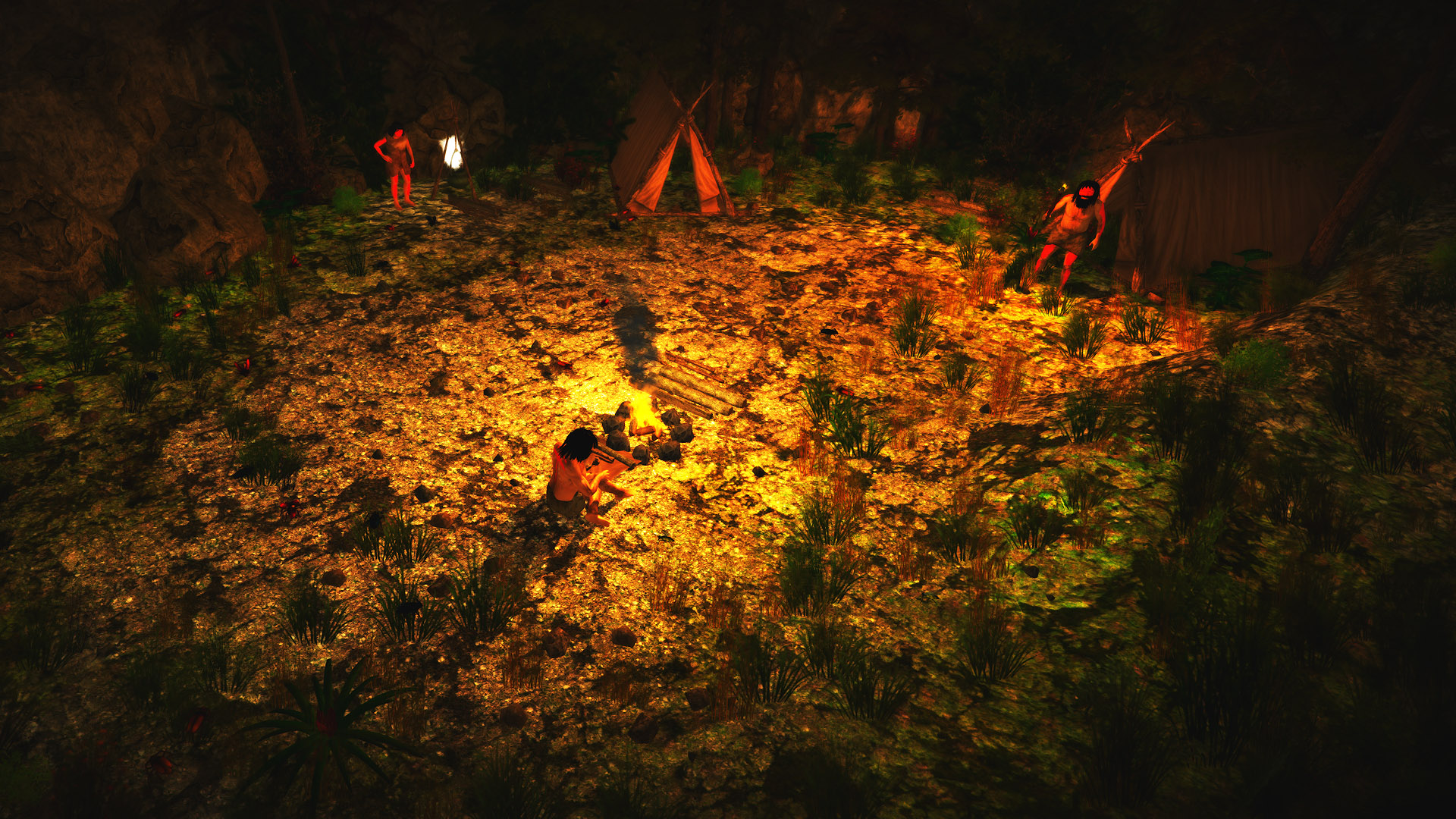 With the Day/Night cycle implementation, some quests are only possible to complete at night. With night, comes danger. But rest assured, you will always find refuge when near a warm fire. In the screen shot above you are seen at a tribe you've found. Will the natives help you or hinder you? Anything is possible in the land that time forgot.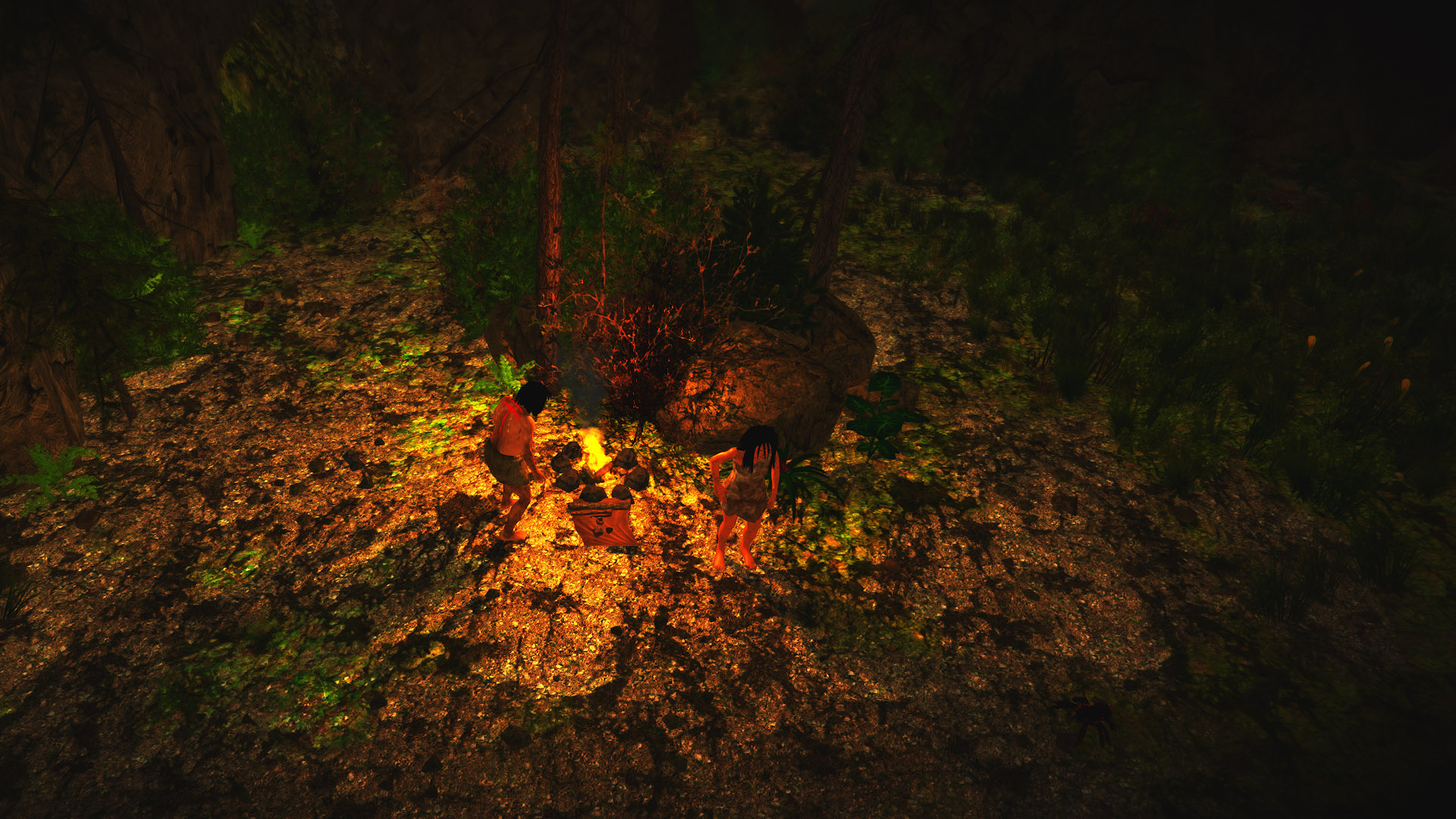 What makes State of Extinction a, "different" experience is your interaction ability with other NPCs. Man was not built to live alone. So you will have a mate. We have implemented systems so your mate will, "help" you on your passage during this Hunter-Gatherer era. Make sure you include your mate in our daily efforts, or potentially face...extinction!