We're not dead! We're working on some... stuff. Anyway as I did promise that there would be a load of big things in 0.5.0 here's the building system that I've finally got around to implementing. There is a lot of work left to do on it and there're a plethora of ideas and thoughts going into this system - it won't be your average click to place block system.
Here's a video of the basic building: www.youtube.com/watch?v=UdkO1GQMn28
And an image: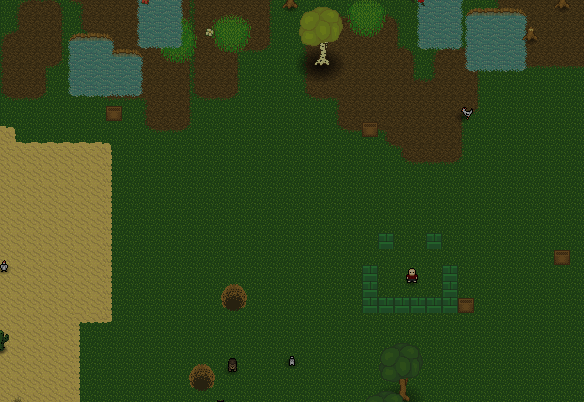 Apart from that I'm sorry but I really haven't had enough time to do anything immensely fascinating apart from very minor bugs and tweaks to world generation and the game in general. However! You can expect more in the coming days (weeks... months... this is gonna be a big one) and trust me, with what I've got planned in this patch it will be worth it.
While I'm at it and creating some amazing system and game-changing mechanics I'd like to hear your thoughts - what would YOU like in 0.6.0? Bear in mind realism though. No space unicorns. Never. Again.