Great news for the U.S. Forces, the "Deuce and a Half" (US GMC CCKW 2.5 TONNER) is officially in development! Today we're going to share with you the current progress as well as some in-game screenshots. We also have a new "donation button" (you choose donation amount) as requested by many players who wish to support WWII Online development further.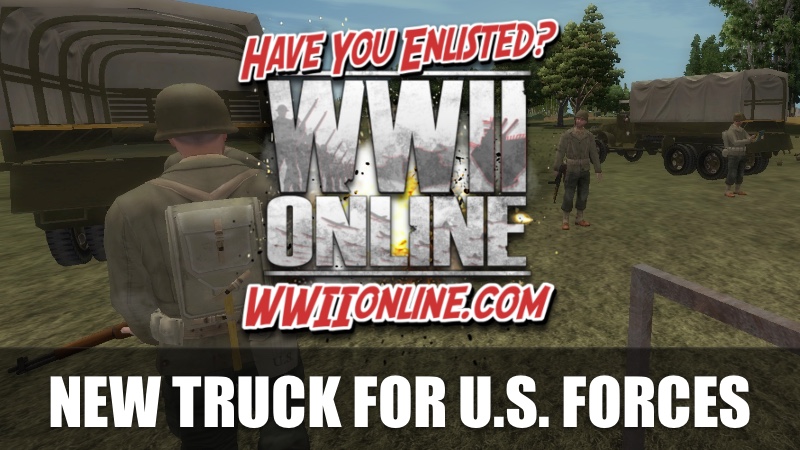 ---
The Deuce and a Half is one of the most iconic military trucks of all time, and it is an absolute joy to drive ingame! The Allied forces are going to be really thrilled with acceleration, sustained speed, and handling. It'll be able to carry both troops and all gun types. Of course, it'll be able to deploy mobile spawns and ammo cache's like all other trucks.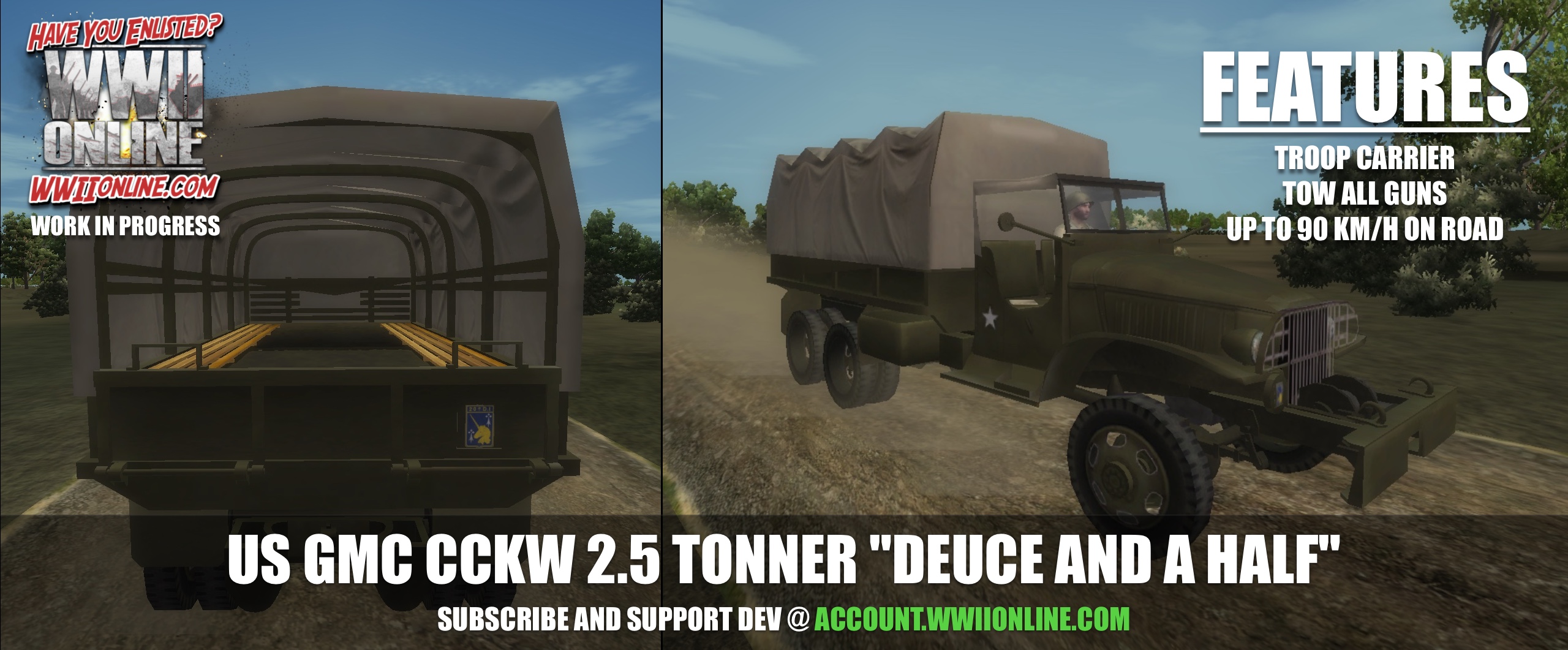 Pictured here is a simulation of U.S. Troops loading up from the barracks. Notice the "lift gate" being down on the trucks.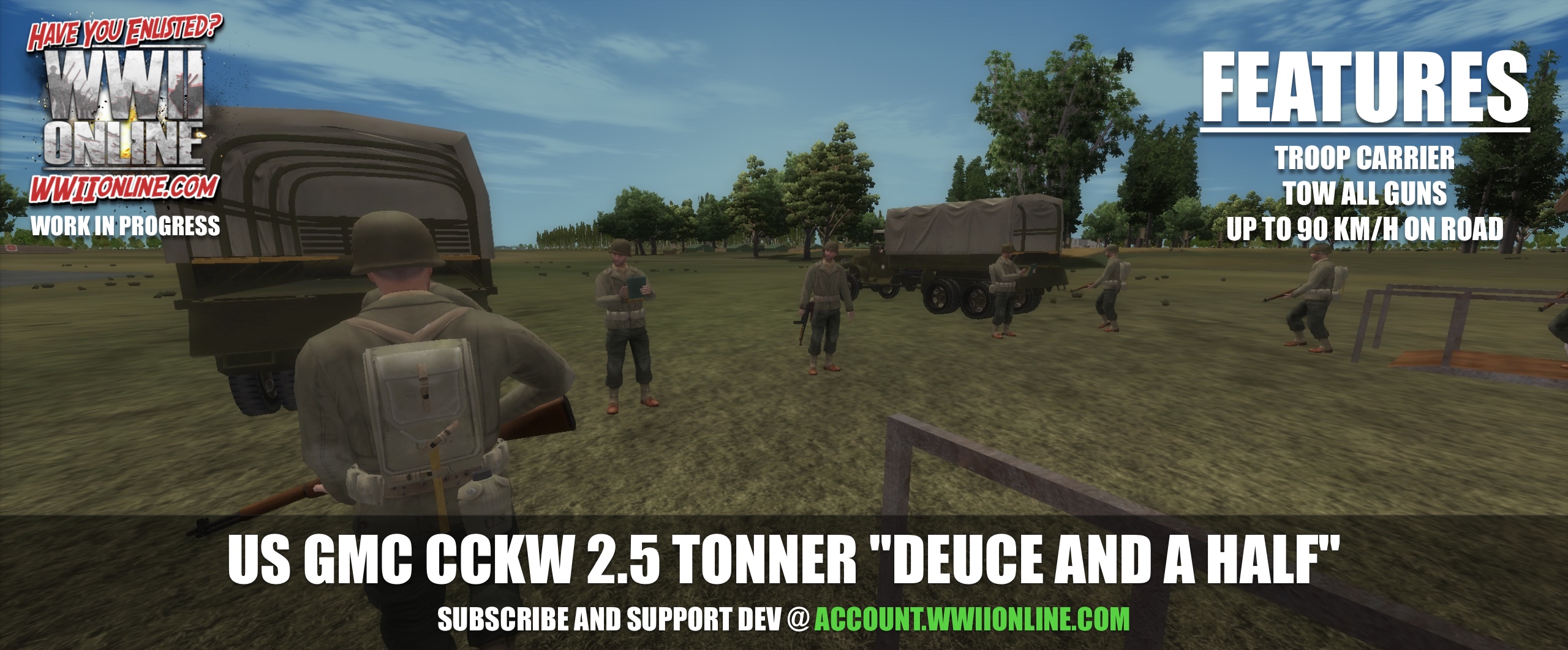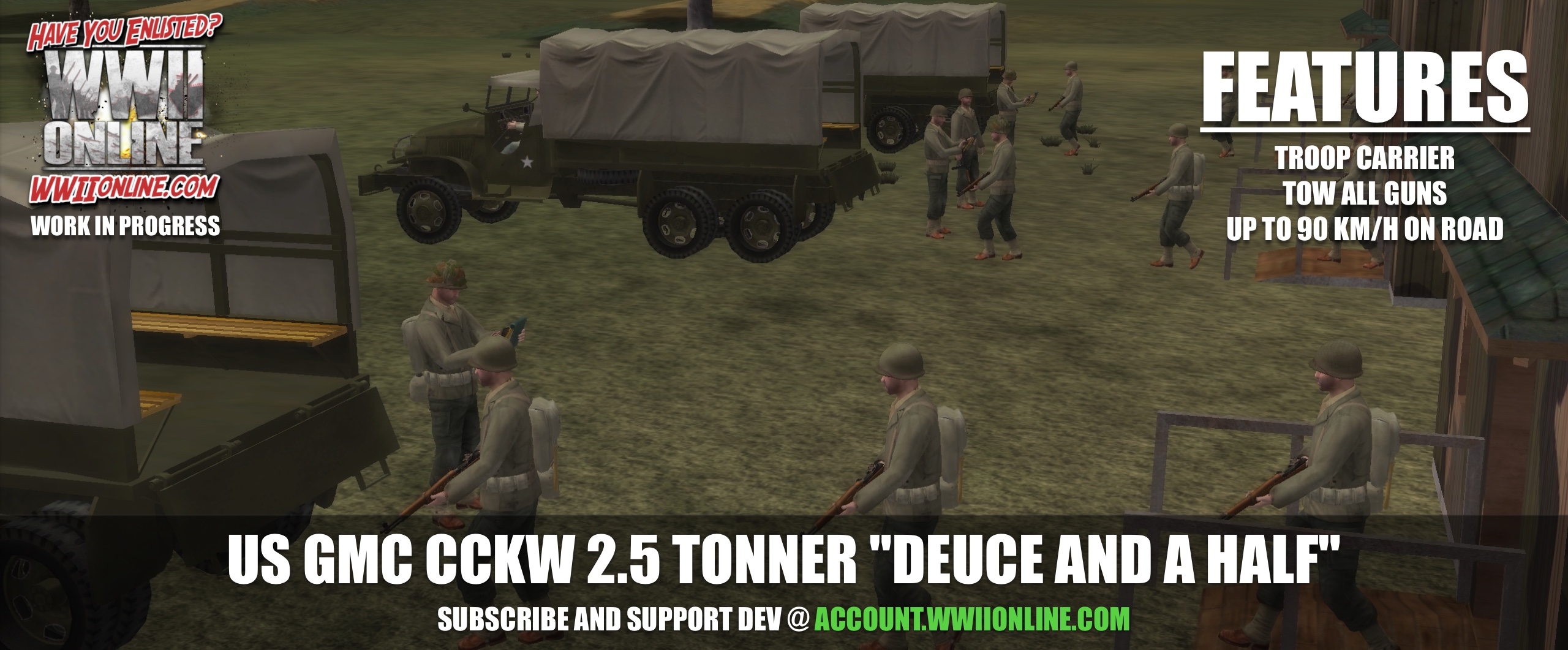 Much higher resolution textures being used on the internal components.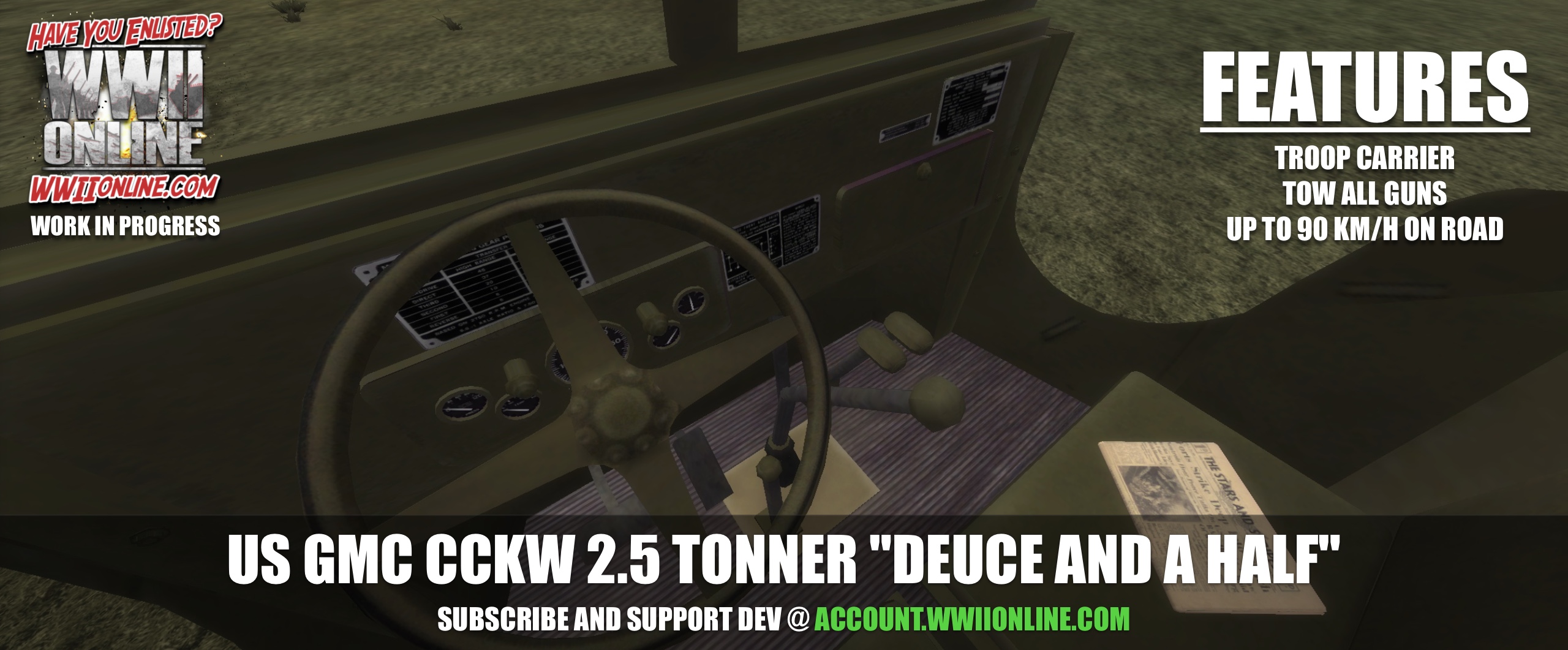 ---
SUBSCRIBE TO SUPPORT GAME DEVELOPMENT
WWII Online is 100% fueled by player support. Please consider subscribing to help us accelerate game development and continue to produce great features and content like this. Go to Account.wwiionline.com and upgrade your account now.
ALREADY SUBSCRIBED? Become a Hero Builder!
By becoming a Hero Builder ($29.99/mo) you'll gain access to several recognition features and receive special in-game player content. Head to the account pages and upgrade your account, and click the below picture to learn more about the Hero Builder program. Thanks for your support!
The new Commando Class is coming to WWII Online in December of 2020!