Developer's Log - 23 July 2013
Lots of cool stuff to show you folks this week, so let's get right into it:
We're putting the finishing touches on the character generation menu, which should be familiar to classic RPG fans. We designed the character creation process to run as smoothly as possible, complete with tool tips to clarify each step for players newer to the genre. As a third person game, we've kept a character's physical attributes fairly simple, as customization will come much more in depth with armor, helmet, and weapon options.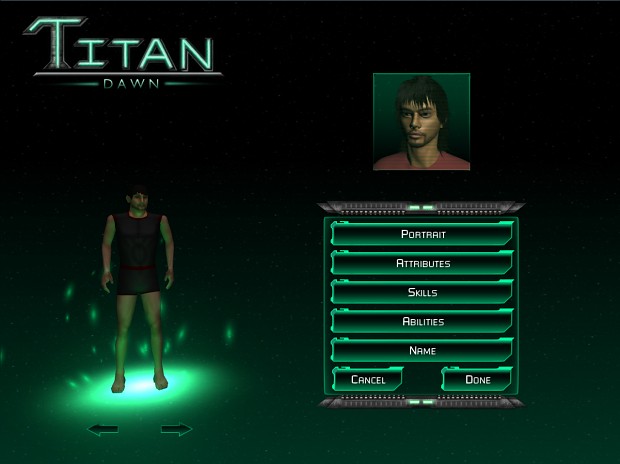 Although we have no set character classes, skills, attributes, and abilities can be arranged to suit any desired play style.
Whether you prefer to run and gun, sneak around like a ninja, or cast spells like a conjurer of cheap tricks, the choice is yours. To help you better understand the relationships between particular groups of attributes, we've also included a "recommended settings" option for those looking to focus on any specific style of play. This setting will offer suggests for skills, attributes, and abilities to target as you level up, and it can even take care of the leveling up process for you, if manually adding stat points isn't your thing.
Alongside skills and attributes like strength, intelligence, constitution, and charisma, which govern things like health, energy regeneration, and hacking ability, you will also have a number of abilities, or powers, to use throughout the game. These powers are both active and passive, and are used to bolster your protection against incoming attacks, absorb enemy health points, and deal greater damage. Each ability has five levels, with each new level increasing its effectiveness.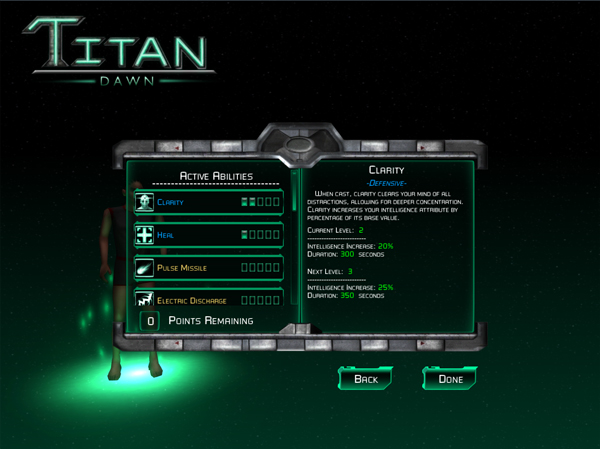 Development is moving along smoothly, and as the release of our demo draws near, we are still looking for quality input from our followers to help make this game reach its full potential. If you would like to get your hands on the latest beta of Titan: Dawn, please send us an email at beta@titandawn.com.