Hello, my name is Alexandr. I am the COO and the Lead game disigner at Starni Games — the game development team from Ukraine.
We have recently announced the next title in our Strategic Mind series - Strategic Mind: Spirit of Liberty. It is dedicated to Finland in WW2 and featuring three wars: Winter War, Continuation War, and Lapland War. We are very enthusiastic about the topic, as we think that the story of Finland defending its land against the overwhelmingly numerous and powerful enemy is like a story from a legend. However, before the announcement, we have discussed this project with several industry experts, and they voiced concerns that Finland in WW2 is not as popular of a topic as Germany or Allies, so the project is unlikely to be successful. We had similar concerns in our team, but all things considered, we decided to dare it and go for this project. We would like to know what you, guys, think.
Here is what we think awesome about WW2 wargame dedicated to Finland:
1. Awesome story - a solid basement for great narrative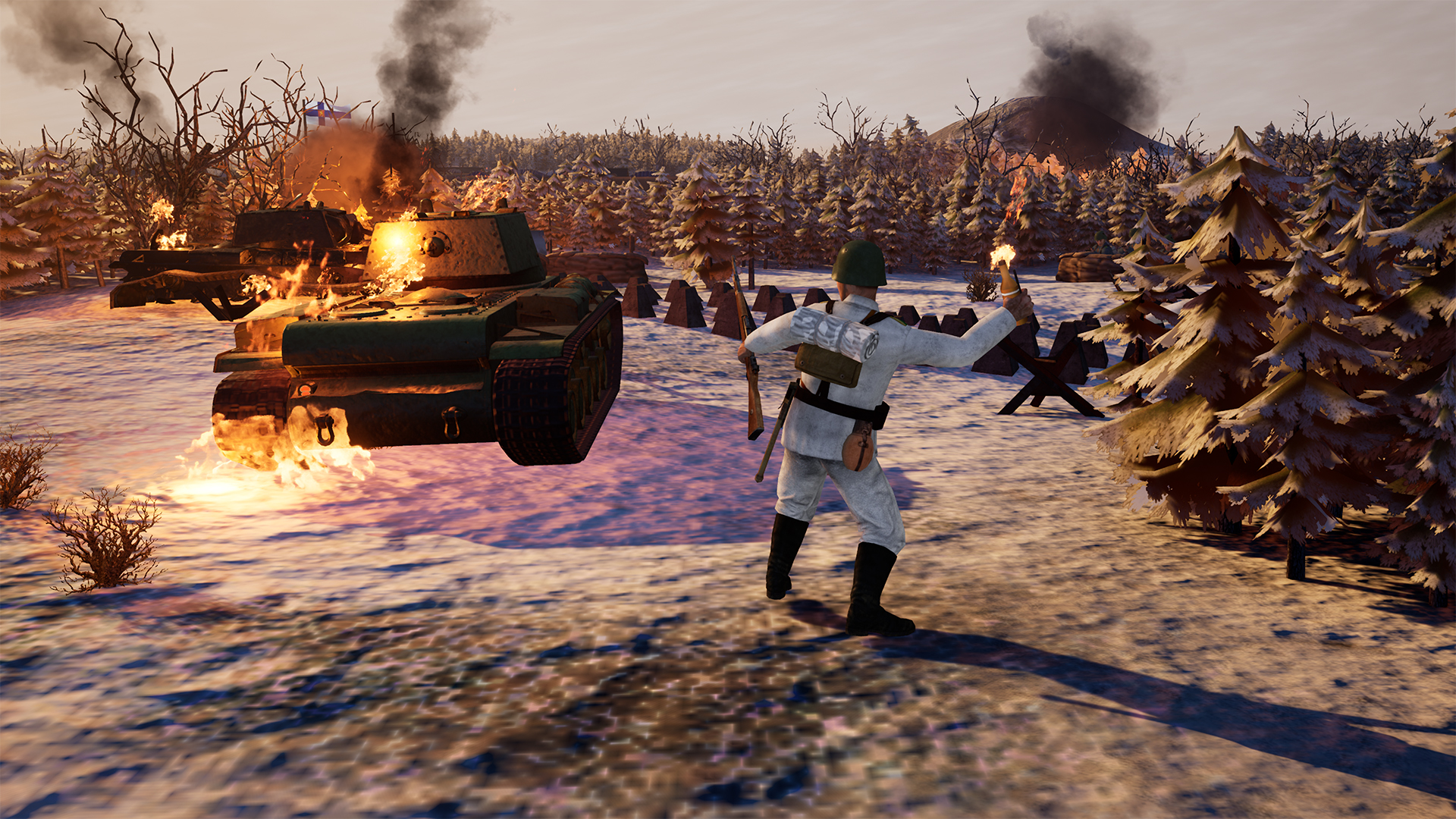 Winter War: over 500,000 Soviet soldiers attack Finland, a country with a population of 3,700,000, and the Finns drive them back, inflicting 5 times their own casualties. Continuation War: the Reds return with a total strength of 1,500,000 - almost half of the entire Finnish population - and the Finns stop them again. Finland's survival in these two brutal wars against an enemy so vast was a true historical miracle.
We want to tell the outstanding and heroic story of brave Finnish people fending off the much stronger adversary several times over the course of WW2. Tell about the struggle and all the difficulties they had to face in their battle for survival.
2. Historical background - good material for two campaigns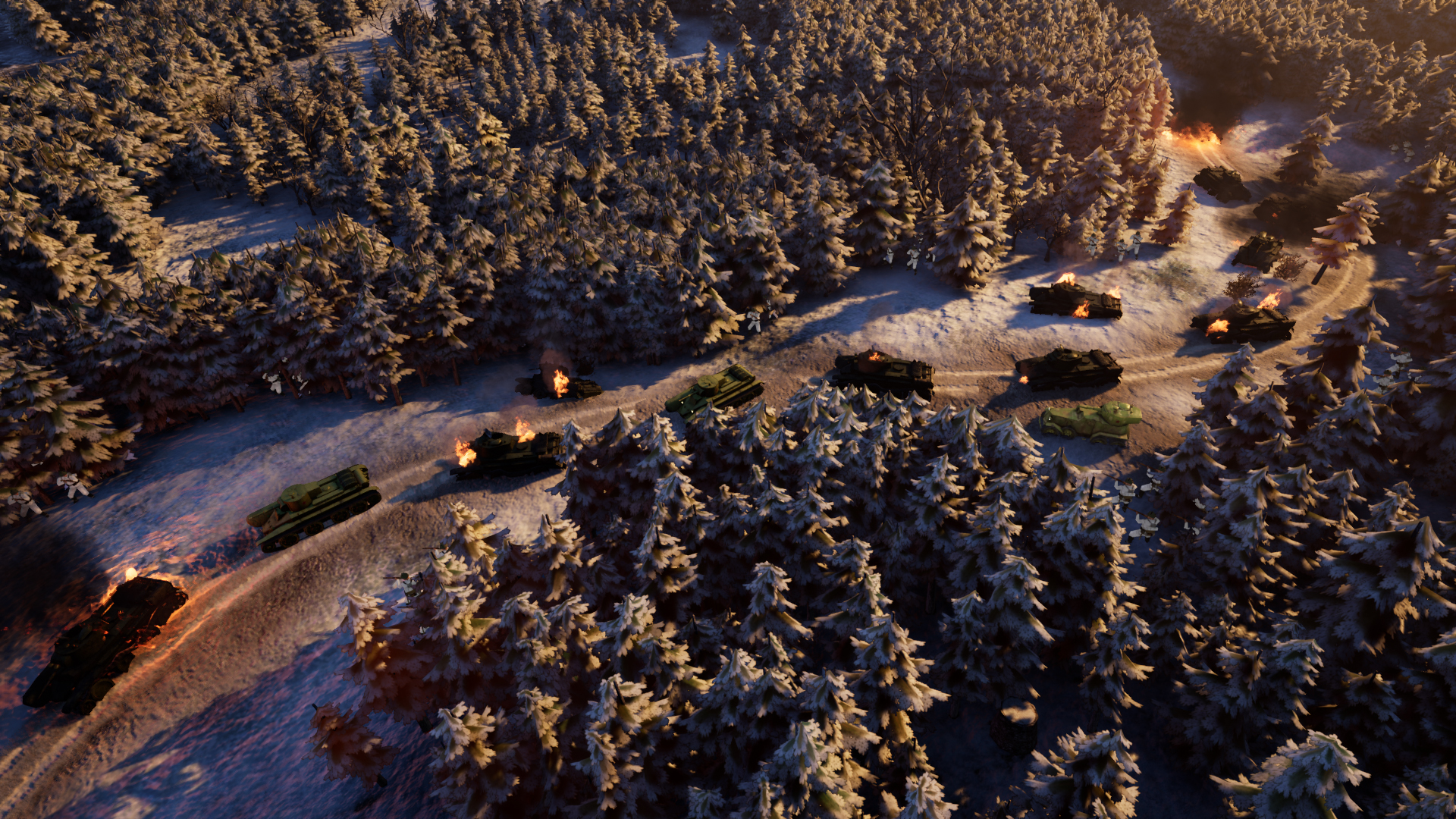 Historical campaign. Follows a number of operations throughout the 1939-1945 timeline, spanning three wars: Winter War, Continuation War, and Lapland War. The historical campaign will have smaller-scale but action-packed operations, covering all of the iconic historical battles.
Alternate history campaign. A shorter campaign with larger operations centered around the "what if" events. Help the Germans take Leningrad, cut off the allied aid shipments to USSR by taking the port of Murmansk - that is only the beginning.
3. Unique atmosphere - brought through narrative, soundtrack, and cinematics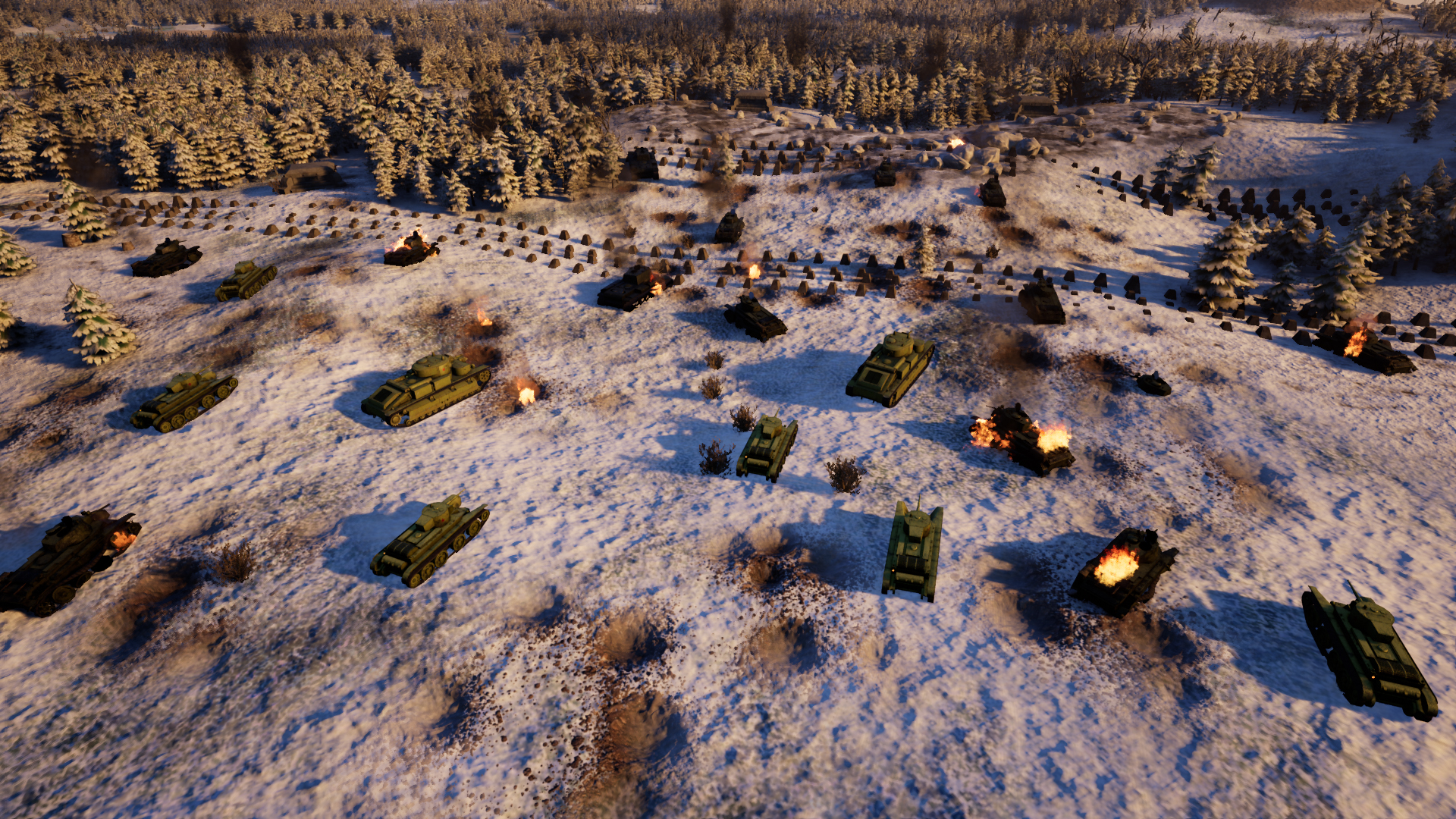 We will try our best to immerse you into the time of this heroic struggle. To that end, we will have over 60 minutes of plot-driven cinematics with historic figures such as Baron Carl Mannerheim, President Risto Ryti, and others. As well as, special historic soundtrack, that would recreate the most iconic music of the time for the game, such as:
- Vapaussoturin Valloituslaulu: Youtube.com
- Njet Molotoff!: Youtube.com
Now, that is all good and well, but will the players be interested in the topic dedicated to Finland in WW2? There is no better way to know than to ask them directly. That is why we asking: Would you like to play such a strategy game? Please let us know what you think.