Been busy lately creating and updating assets for the next phase of implementation. I've added the sculpting package, 3D Coat to my workflow. Mainly for retopologizing and unwrapping assets. UV unwrapping in this software is really slick. I'm still working a ton with Substance Painter and Designer too.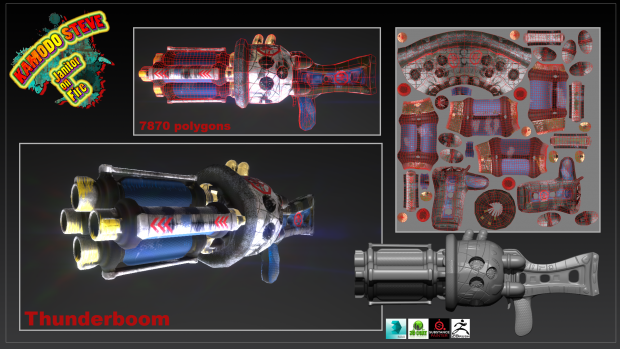 This is the Thunderboom. It's a rocket launcher/shotgun hybrid. Still thinking about the projectile behavior. It would be kind've neat for 1 out of every four rockets to fly off into a random direction every so often. All of these weapons are handmade by the main character, so I'd like them to have some quirkiness to them.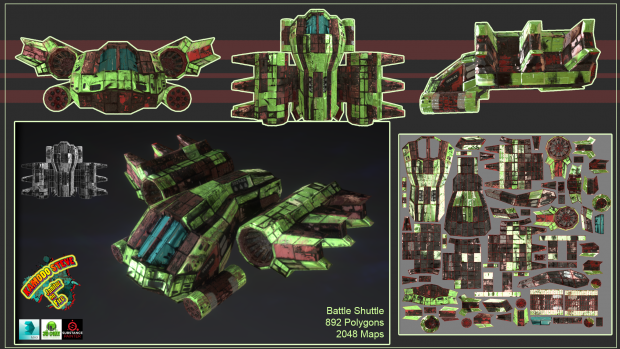 The rover is a reboot from the first solo game I released on iOS. I was sifting through my archives and found this model and thought I'd try revamping it for the game as a mid-level boss battle or something. Or, maybe as an annoying mini drone. We'll see!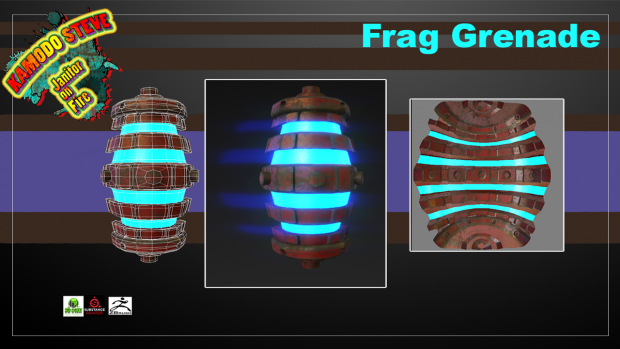 Grenades are also on my Trello board. Physics based explosions are already working in the game, but I'd like to add grenades to add some more fun into the levels.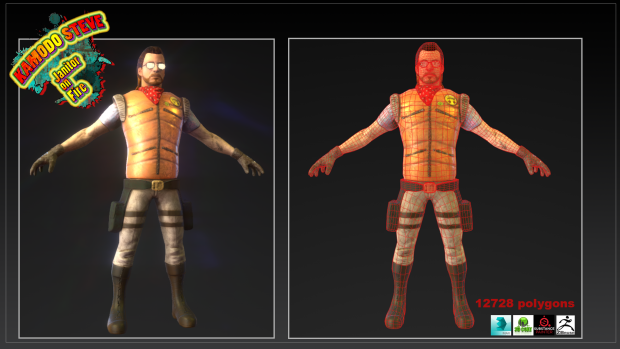 AND finally, I've updated the materials and textures for Kamodo Steve himself. I"ve also optimized his geometry. I am really excited to add all of these new assets to the game! I still have the goal of 2 player co-op, but I need to come up with a second character. I'm think about adding a female player character to the game, but I need to concept her first. Stay tuned for more updates as I get all these assets into UE4!