---
A New Name?
Hello again fans and followers. We would like to apologize for delaying posting this update for so long. The great news is, even though it took a long time to post the newest update, development swiftly continued and we are happy to report that we have a solid 40+ hours of gameplay already!
This update will focus on the 12-18 hour time frame of the game so you can see just how badly we are at getting our press releases out swiftly, This will change very soon as construction of our media is now under construction and will soon be advertising in mass and setting the stage for a thirty minute demo to release soon after.
Some of you may notice that "Diaspora" has been removed from the games' title. The change was because we wanted a name that everyone understood. Whilst "Diaspora" very much relates to the games story, not many people have heard of that word before.
We where hoping to have some video in this update to showcase our battle system. We are very eager to show everyone the system we designed. It is simple, yet strategic - fitting with the classic 90's RPG style we are so used to. This video will unfortunately have to wait a little while as we have not had enough time to break away from development to create it and will need to be delayed until our next update.
And finally, we are happy to announce that we are confident enough to now start hinting at potential release dates. Development is expected to wrap up April, polishing and redesign to continue for a few months and then finally, we are setting a goal for July 2020 as our release window!
---
---
First Look at the Battle Screen!
We are happy to finally show the 2nd half of our game, the battle screen! Future video's will go into our actual Battle Mechanics, however, from the screen below you can already get a feel for how immersive the battles will be.
Immersive Backgrounds
Most backgrounds are animated and add to the atmosphere of the surroundings. Very little to no stock art is used. We wanted to concentrate on enhancing this area of the game from the old classic 90's games to help further immerse the player into the world.
Octopath Inspired
As with the animated backgrounds, we also wanted to de-clutter the screen to show at minimum only what is needed. Using a similar visual next turn rotation to plan your attacks, Divided Reigns combat is very strategic in that choosing the correct attack and strategy for every fight is required, but not too difficult or hard to understand for the causal player.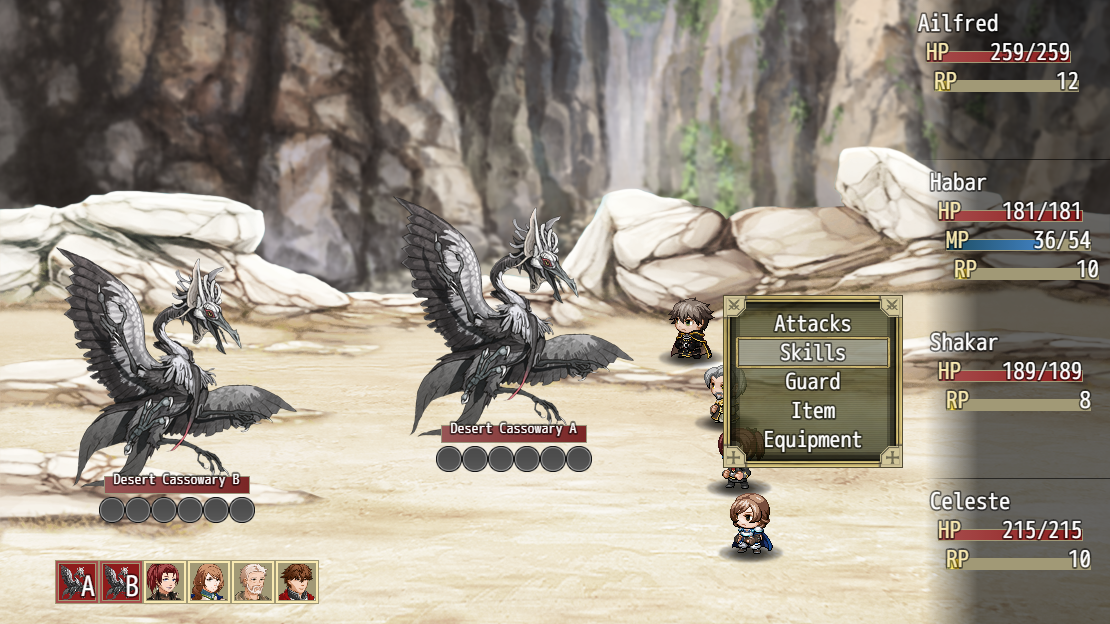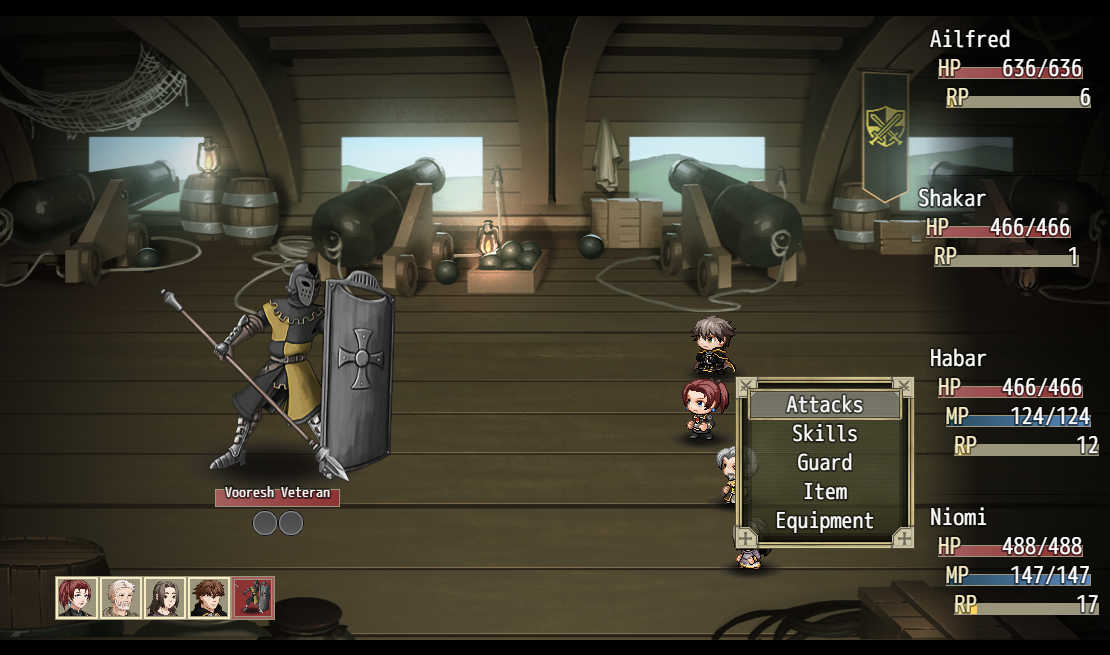 ---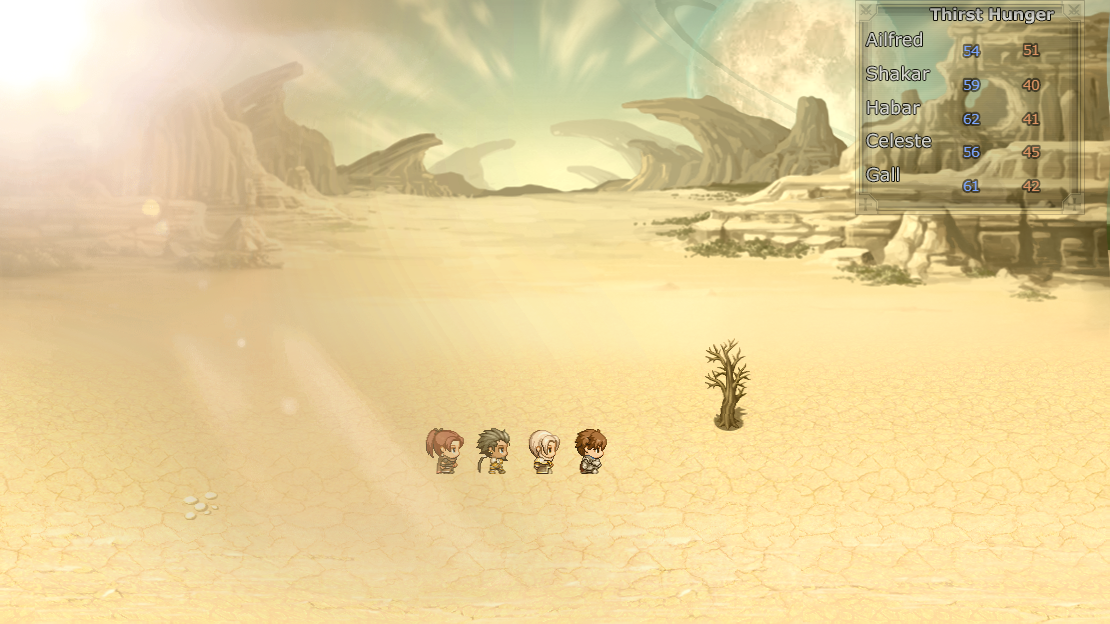 Our heroes find themselves traversing miles of desolate wastelands in the war-torn nation of Hess-Erabi. As if large formidable monsters are not dangerous enough, thirst & hunger are your true enemies in this region of Schism.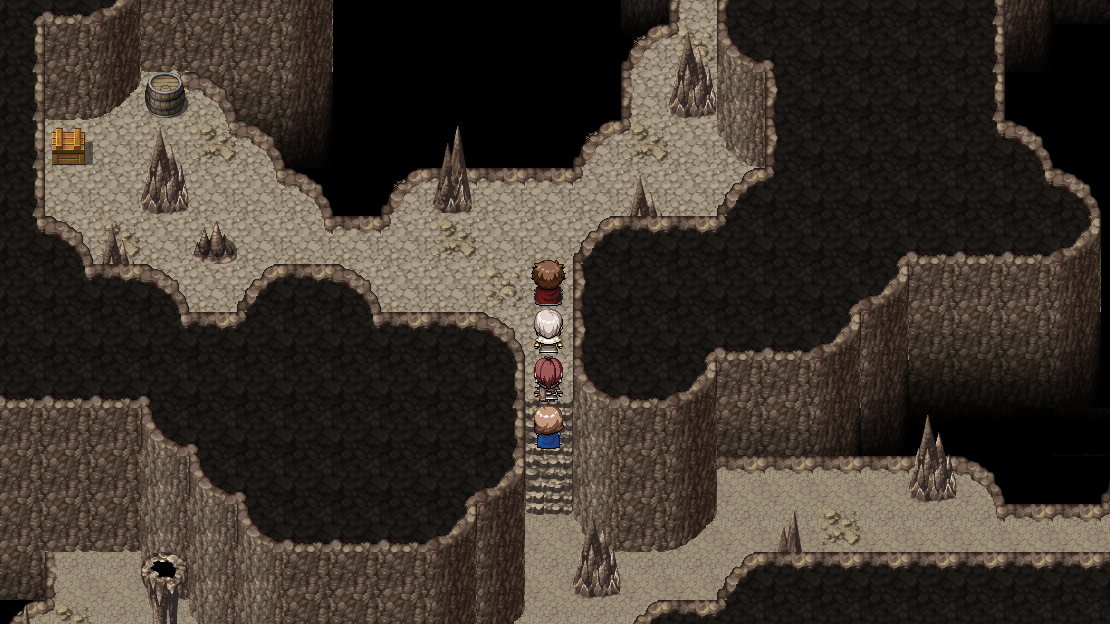 Huge caverns also plot the landscape in Hess-Erabi. Trailers and paths only the most fearsome warriors dare attempt to cross. Watch your step travellers!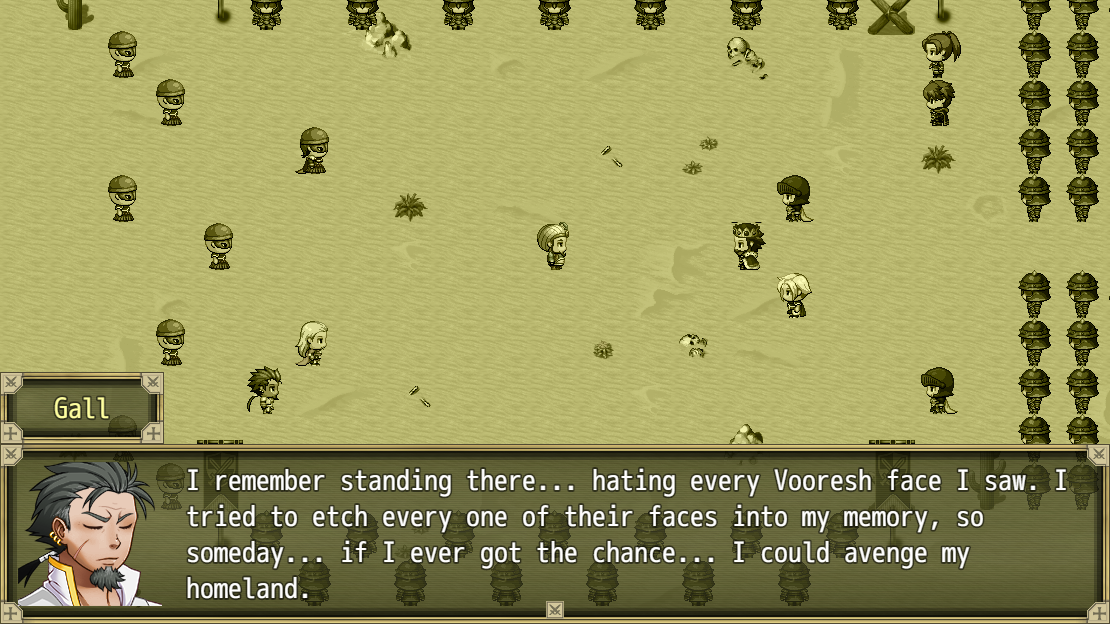 Hess-Erabi made up the three largest nations of Schism. That is, until their recent defeat by the Vooresh at the on-set of the game. Now, humiliated and their economy destroyed, their ruined cities under Vooreh military occupation, and their will fearsome military reduces to a proxy police state; this once prideful peoples can only dream of the day in which they will be free again.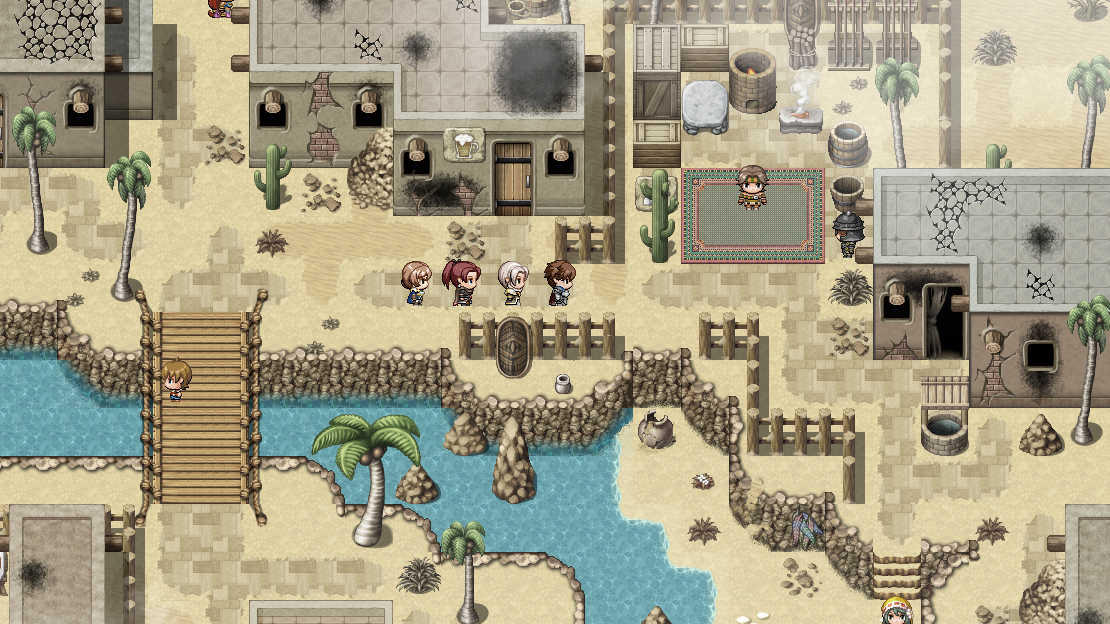 With their cities destroyed and under the thumb of the Vooresh military, once hubs for world trade and philosophy are reduced to swindlers, pickpockets and beggars.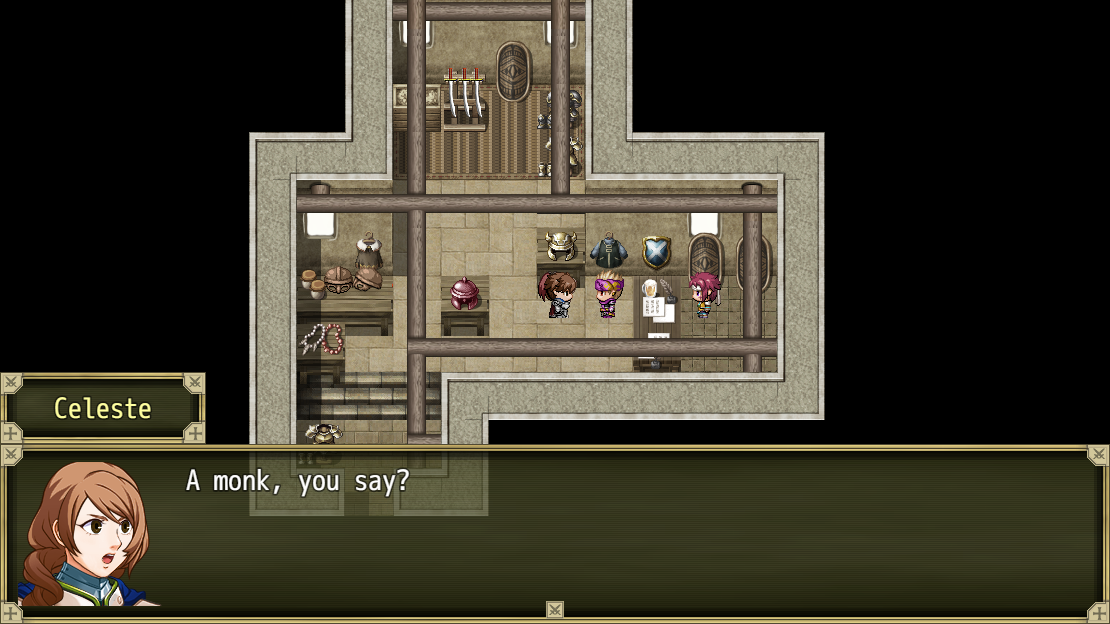 Exotic religious scholars and warriors have always been hallmarks of the ancient lands of Hess-Erabi.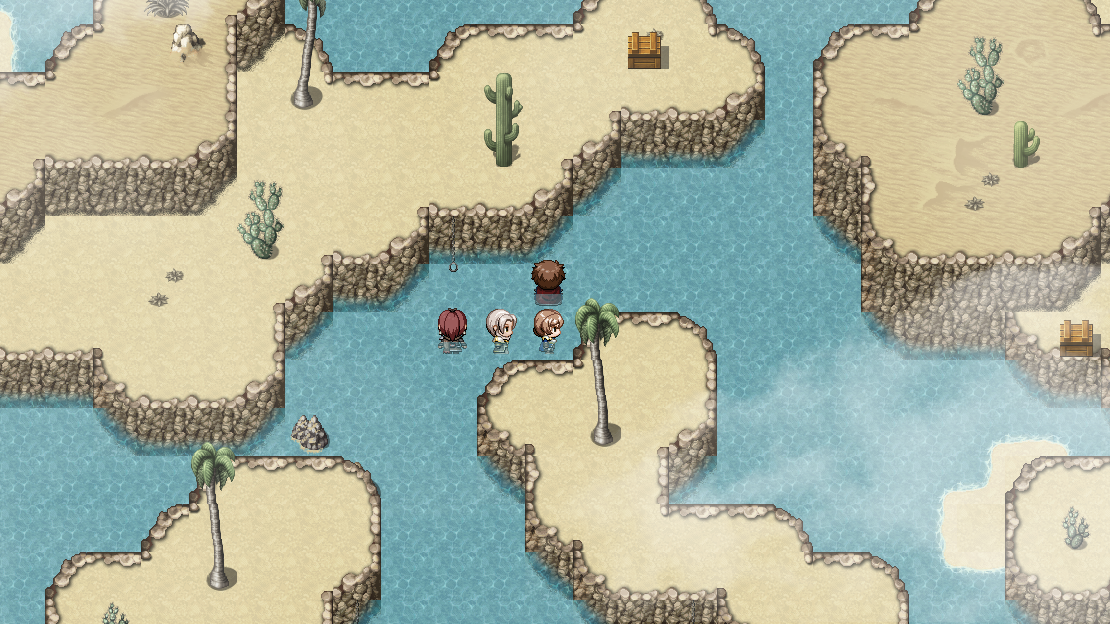 A much different landscape than the rest of the world, Hess-Erabi contains Schism's most desolate, yet beautiful places in the world...if you know where to look.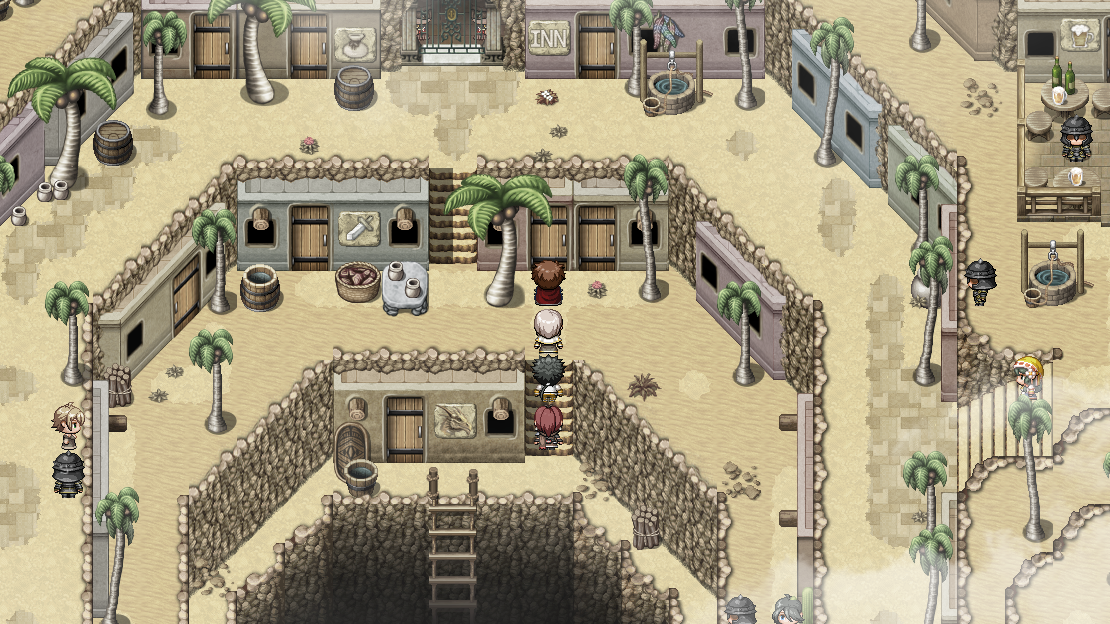 A engineering masterpiece, the famous capital city of Kaifek is built around a giant sinkhole. Every year, more and more of the city descends into the hole, lost forever.
---

---
Shakar
Nicknamed "The Queen of Daggers", Shakar has built up a strong reputation in the Vooresh military as a very skilled warrior, saboteur and a not so morale compass for her commanding officer Captain Ailfred. Shakar first encountered Ailfred as they where both newly commissioned officers during the first war of the three kingdoms and took part in the inistal invasion of Kairon where they succeeded in taking the northwestern regions of Kairon before being re-deployed to Hess-Erabi.
Shakar's devotion to Captain Ailfred is absolute, as is with many who have served together for a long time. Her and Ailfred share a bind stronger than Vooresh steel itself. Shakar enjoys her role under Ailfred, but is often at odds with him on his views of the wars.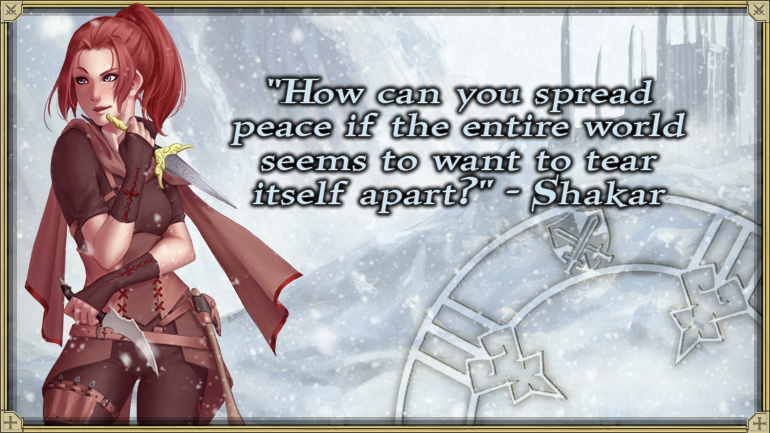 ---

---
Development has been on supercharge these past few months and is very far ahead of schedule. We have also begun acquiring the remaining environmental and character art from our extremely talented artists. To date, we have spent a total of:
$1200 - Original Character Artwork
$750 - Enemy Battler Artwork
$3000- Environmental Artwork
$550- Texture mapping, spritesand animations
With over a dozen artists commissioned, we are getting close to wrapping up all outside contractor work so the rest is completely on us to finish development and get the game ready for release. As stated earlier, we are looking to finish development in April and after thorough testing, release in July 2020.
We still have LOT'S more to show you before getting into spoiler territory so more updates to come!
As always, thank you for your support.
-Nostalgia Addict Games