For this update we are going to discuss two different dungeon types that can be found. The dark dungeon and a mining dungeon. Both of these are slight variations of the most common dungeon encountered.
Dark Dungeon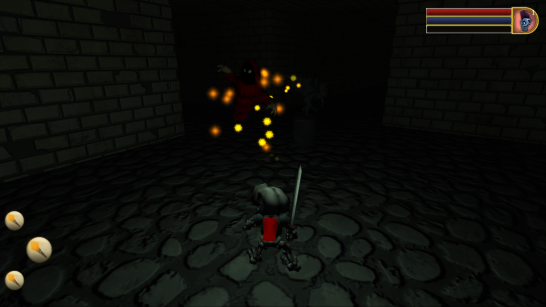 In a dark dungeon there are no torches to give off light. Instead you will have a light source enchantment that will follow you around but will only provide enough light to see the immediate area.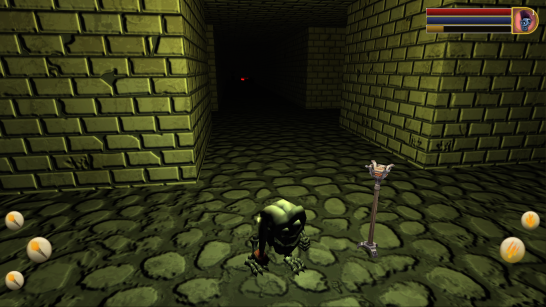 If you purchase or find torches, then these can be place around to provide light to that area. Our test player used these to create a path between the exit portal and NPCs. Be warned however that enemies will attack them. The biggest challenge with these dungeons is trying not to get lost.
Mining Dungeon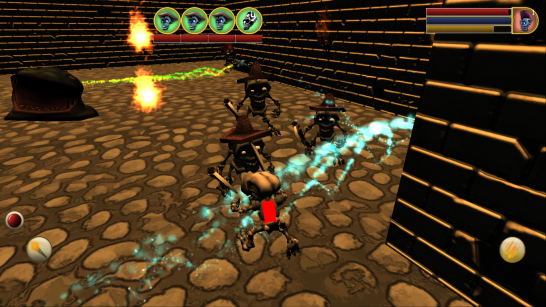 For these dungeons you are given a mining team. For the first area this team consists of three miners and a defender. Demon statues are replaced by mines which only the miners can destroy. You will need to protect them while they are mining and the defender will help you do this.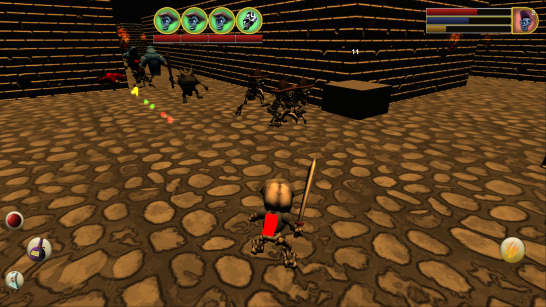 Our main aim with varying dungeons is to try and change it up and prevent the player getting sick of the same thing over and over. There are a few more dungeon types that we will cover at a later date.
You can see below that the player is slowly expanding on their town. They now have two houses added and three NPCs wandering around, helping to bring life to Skelyton.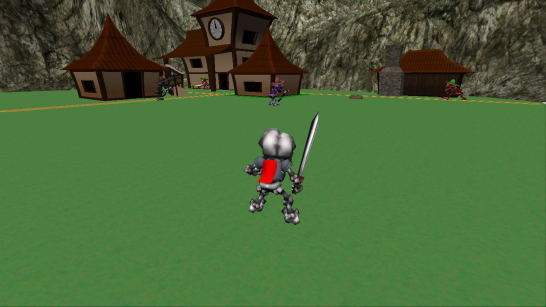 That's all for this update, next we will discuss the inventory system and how you learn and improve character skills.