---
What's new in Diaspora - RPG?
Great news! Although we have been very quite these past couple of months and failed miserably at getting this update out when we said we would, it was not due to lack of progress. In fact, we are actually mid-way through developing what will become the NEXT update!
As we stated earlier, this current update was expected to take a while to complete due to it encompassing some of the largest and most rich cities and castles the game will offer. These where all finally completed back in January so yeah....sorry about that everyone! After multiple playthrough's, we can confidently say that we have 25 hours of great game-play in the bag and now over half way complete!
The update below encompasses the 2nd half of what your heroes will see in the second half of the continent of Kairon. Our talented character artist also finished up another character, Celeste, who is described in this article as well.
We have also began heavy work on our combat system and hiring artists for our static battler artwork. Music also got a upgrade with our composers from our first game, Einlanzer now working on creating the perfect music to engage players into each and every parts of the game.
---

View of the bustling trade city called Abel in the country of Kairon. Abel is the newest town in the game and quickly became prominent due to the wars. Just north of Abel is Fort Abel. Fort Abel has become the strategic war center for all of Kairon's military operations against the Vooresh Empire.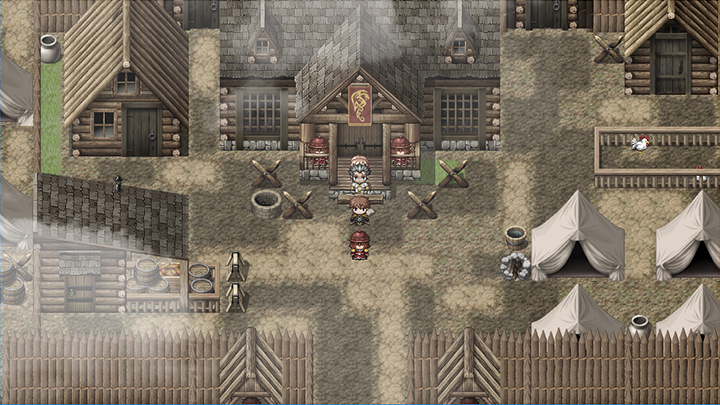 Fort Abel also bivouac's all of Kairon's soldiers who man the wall. Seven years ago, the Vooresh Empire launched a retaliatory conquest against Kairon. The more battle hardened and tougher soldiers from the ultra-militaristic Vooresh Empire cur deep swaths in Kairon. All hope was lost when the next assault being planned would come across the ocean and land only four days march from the capital.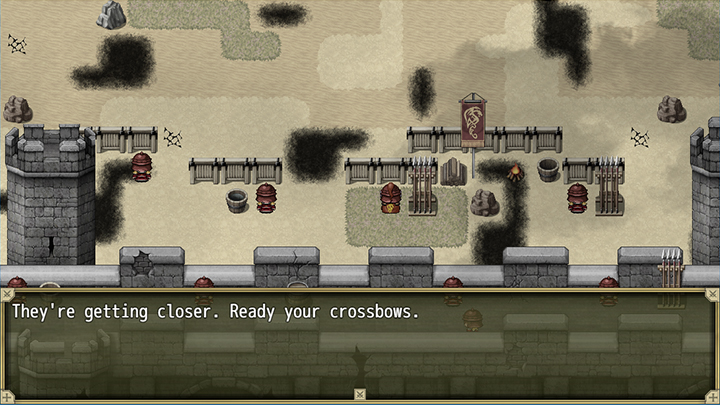 Kairon used it's main strength to halt the final invasion. It's endless bank vaults. Calling on every corner of Schizm (the world), they brought in every stone, sculptors, oxen and an overflow of lower class citizen's of it's realm to build the famed Abel Wall. A wall that stretches 70 miles and is manned at all times. Tensions at the wall, now that the Vooresh have arrived are tense to say the least!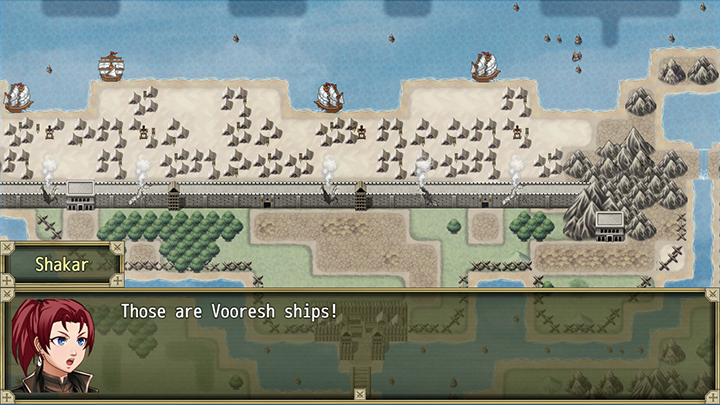 Skipping ahead to present day, the Vooresh after recently and brutally conquering the kingdom of Hess-Erabi, Kairon's only allies that they had left, in surprising speed they are at the shores of Kairon again, but this time with a force 10 times what it had seven years ago.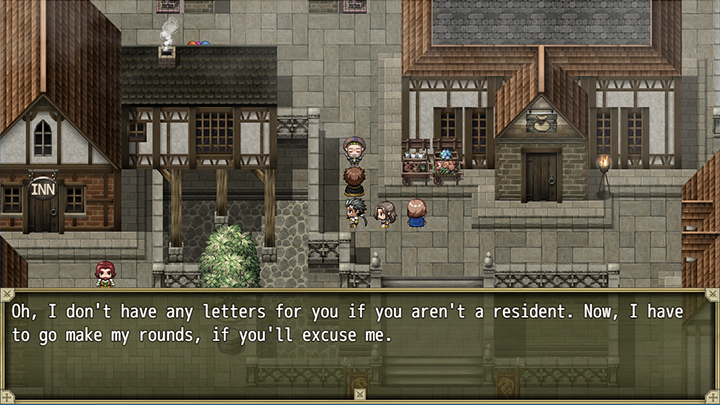 The capitol city, Kairon, is the oldest city in Schizm. Home to the finest storefronts and extreme displays of wealth, if not for the war it would be perhaps the best place in Schizm to live.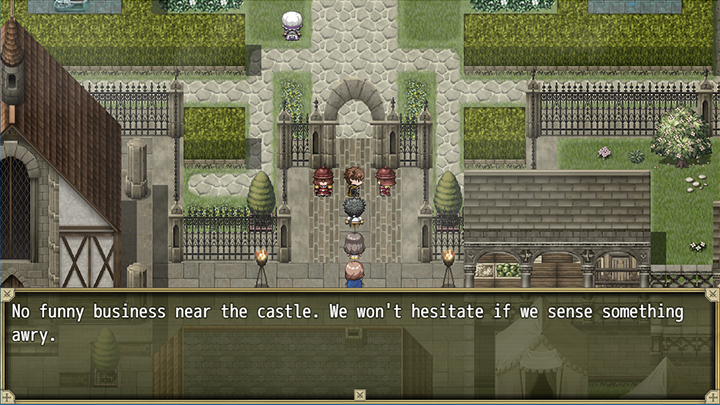 The famed gardens of Kairon greet all visitors to the castle. Watch your step though, the groundskeepers to not like you walking on their flowers. Unfortunately, access to the castle is off-limits due to the war.
Many in Kairon use religion to help cope with the war.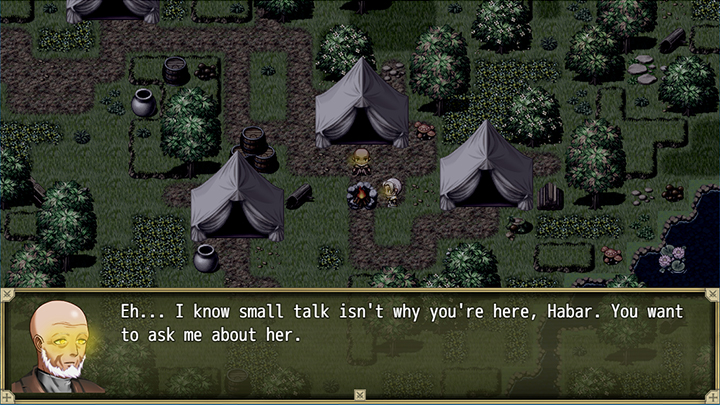 Character arcs also begin to take off as each of our playable characters live's become unveiled after the first frantic scenes of the game. Expect a lot of dialogue and unique situations each character must face.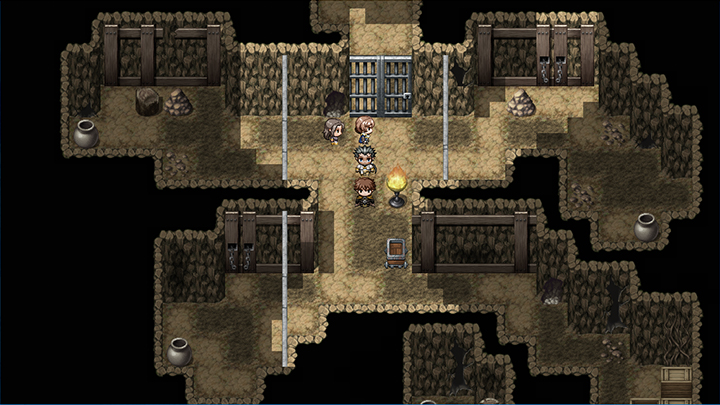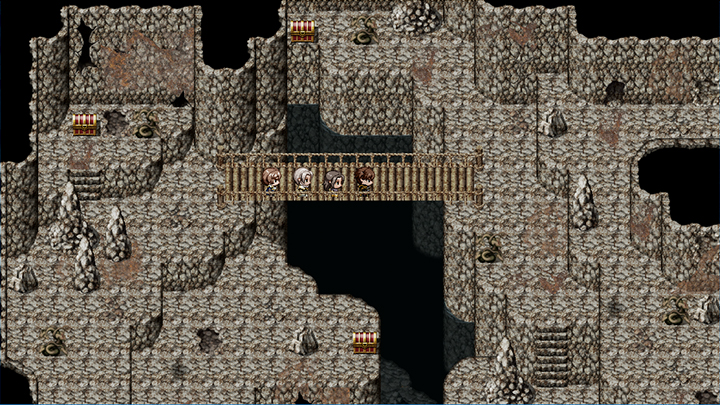 Dungeons also begin taking on a more grimly look as the players get closer to the front-lines in the war.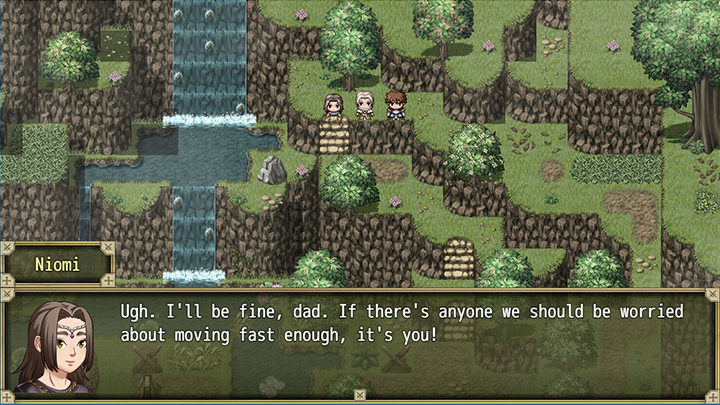 However, Kairon is a beautiful country. Even in the midst of a war that will end all wars, the party will still come across plenty of natural wonders.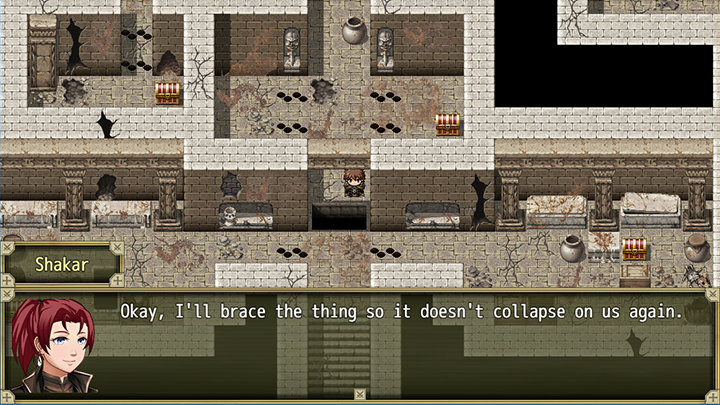 Even long lost temples can be found if you search hard enough. Who built these huge structures and what purpose did they serve? Why where they abandoned and long forgotten?
---

---
Celeste
Raised in the prosperous Kingdom of Kairon, Celeste is the daughter of one of the wealthiest men in the town of Aldair. Being from a wealthy family, Celeste has learned sport fencing and risen to be known as one of the best fencers in the world. However, she also has experience using her fencing skills in real combat--much to the chagrin of her father.
Celeste is spirited, enthusiastic, and intelligent. She has been well-educated in Kairon in academics, however she lacks a bit in experience. Celeste has a big heart and is usually very kind, but she is also resolute in her morals. She isn't afraid for stand up for what she believes in--even if that means upsetting other people... or even other party members.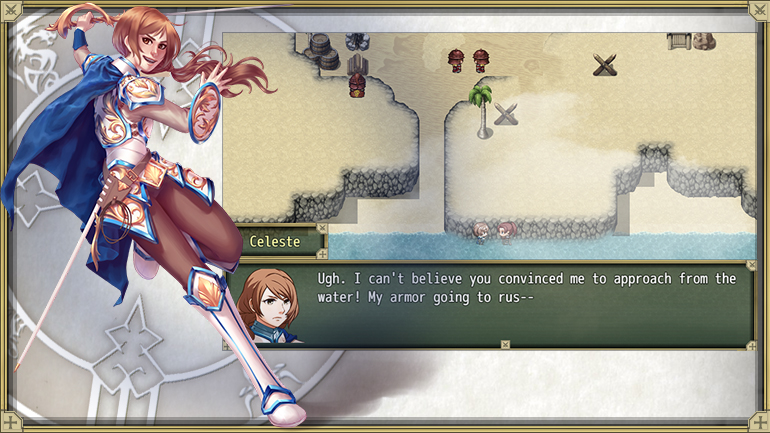 ---


In Diaspora, all characters can use a variety of weapons. Each weapon type has unique benefits and trade-offs. Want a huge weapon that does tons of damage? The trade off is big weapons have less options for types of attacks, while, say, a dagger is much weaker, but you have great variety of attack types.
Each character starts with two or three weapons with which they are proficient. When Celeste is recruited into the party, she is skilled with rapiers, whips, and bows. Through the course of the game, you will find weapon trainers to expand the weapon options available to each character. While she cannot learn to use every weapon, Celeste can eventually be trained to also use daggers, swords, spears, and gloves.
Expect to wield Celeste's rapier in combat in Diaspora soon!
---

---
We have already charged ahead into our next continent so we will not have to wait long for our next update. The war-torn nation of Hess-Erabi will be it's focus. A dry, arid continent whose entire population living under a brutal military occupation.
We are also gearing up to begin announcing Diaspora soon to the RPG Maker community. We opted to not host our development story there because we wanted to firstly have a lot to show for when we do. In the RPG Maker community, thousands upon thousands of new games are announced that are never finished.
As always, we would like to thank everyone for your feedback and support as development on Diaspora continues. It is your support why we push ourselves so hard and outside of our limitations and boundaries to bring you a classic style JRPG we always wanted.
Until next time!
-Nostalgia Addict Games