This update follows the journey of the player into the second dungeon in hopes of freeing some NPCs to bring back to the town. They're also close to having enough experience points to level up. We will first discuss the different orbs that are found and collected throughout the game.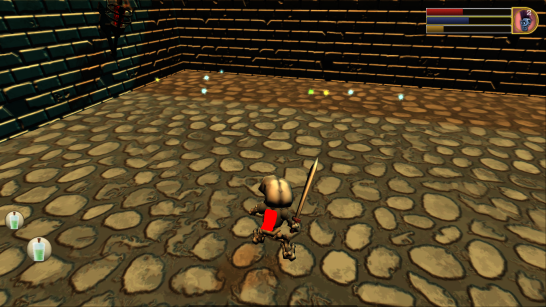 Experience Orb: When the player collects enough of these they will level up.
Magic Orb: Characters can further their skills by spending magic orbs. They can learn new skills or power up existing ones.
Money Orb: This is the world's currency. Use it to buy upgrades for your weapon and armour as well as items in stores.
Construction Orb: Rare orbs used to construct and upgrade buildings in towns that have been destroyed. Often found trapped in demon statues.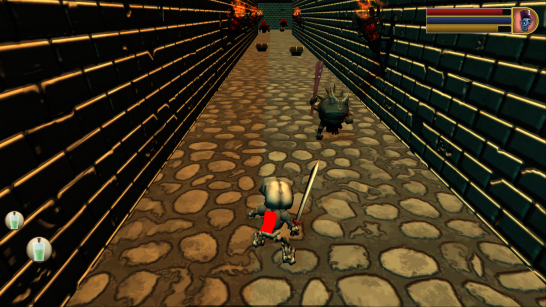 The player is close to leveling up here, they just need to defeat that toad and they will have enough experience.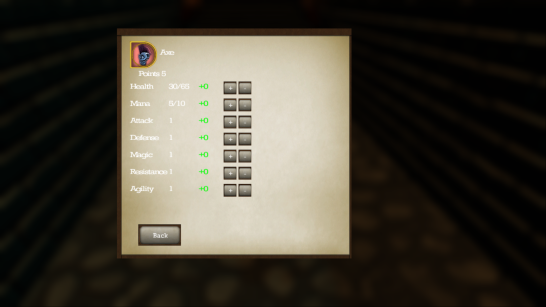 Now that the player has gained a level they can access the level up menu. When a character gains a level they automatically gain a small amount of health and mana (varies between characters) and is given 5 points to spend on other statistics.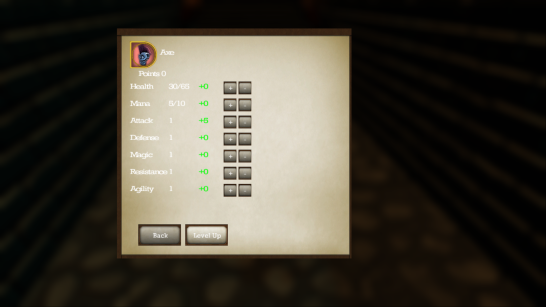 With the player now stronger they can continue their search for the captured NPCs in this dungeon. The player will need to destroy the cage in order to free the NPC. They must then safely escort them to the exit portal. If an NPC is left behind or killed while following then they will be recaptured when you return to the dungeon.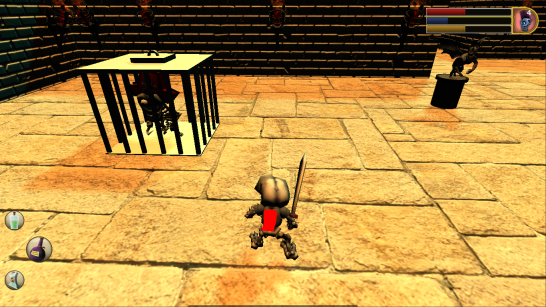 There will be times where the player will have NPCs following or helping in combat. An early example are freed NPCs, they will follow you but not assist in combat. When there are party members their head and current health will appear along the top.
The first NPC has been freed so now it's time to find the other one.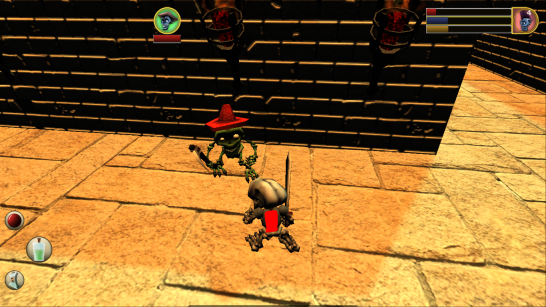 With both towns people freed the player can escort them to the exit portal and they will join the town.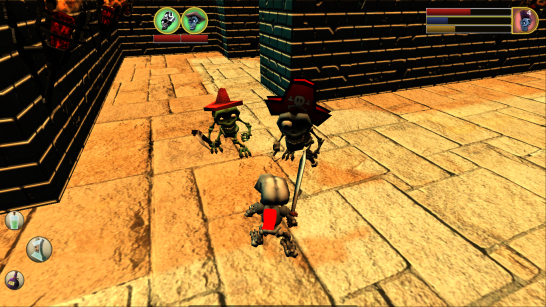 When NPCs are returned to their town they can then wander around or will be setup in any shops they may work at. You can see which NPCs belong to which buildings as you free them and view the different floor plans.
That's all for this update. We will discuss two different dungeon types next, the dark dungeon and the mining dungeon.