Since we decided to develop the very beginning of the game as a vertical slice we are now at the point of developing the opening scene. We had two main ideas (without giving away the story), one involved a large battle scene at the start and the other was a slow paced scene of a wizard sending the main character to Limbo.
The first option was the favoured one at first however it would have required a lot of artwork to be developed and we lacked the time and budget to do so. We also decided it gave too much away at the beginning and so the team agreed to go with the second option. This scene takes place in a skeleton sage's workshop. We want the player to witness the sage trying to perform a spell and upon it's success will awaken the player in Limbo.
The basic scene has been laid out and one of the artists has created the room.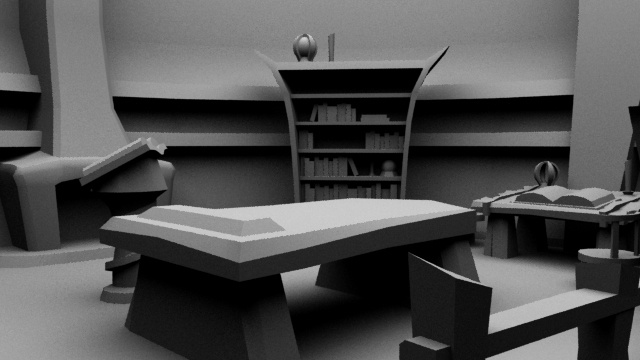 As this is also a point where the player will come to later on, we needed to build it in a way where it could be used for both the cut scene and later events/player interaction without extra work.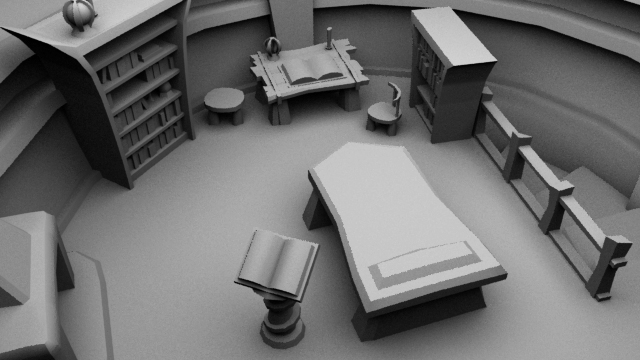 Another issue is what to do about small interior rooms like this one or some of the houses found in the Skeleton village. Some of the testing has been finding it a nightmare for the camera to work out where to be without being insanely zoomed in or allowing the player to see through objects and outside the room. Not 100% sure on which way we'll go but leaning towards fixed cameras at this point in time.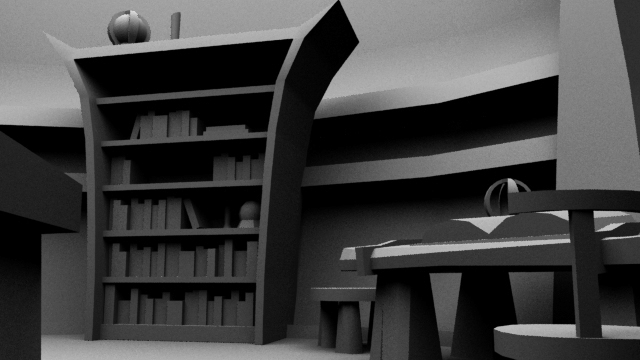 The sage character is being developed at the moment, it's by a different artist to the other characters so fingers crossed he's able to fit the style okay. Given the sage will be somewhat of
an important character, it will take longer to have made and will probably keep going back to have
more animations made.
Let us know what you think!