Developer Journal #43
In the last developer journal I talked about the new NuVO Market that is being worked on. This is still in development, but I wanted to show some of the other new things being worked on that will be released at the same time as the NuVO Market.
New Inventory Features
As part of the current update I'm reworking the inventory system. I mentioned last time that the core focus of this inventory update is to better handle the storage of your inventory items in our system, but it also means some nice new features while we're tinkering around back there.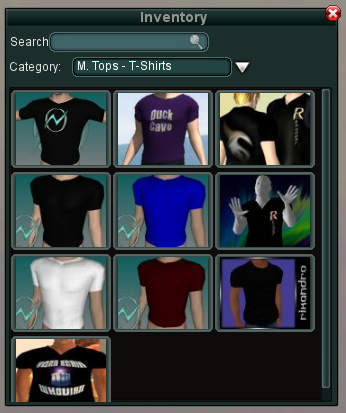 The new inventory system doesn't look too much different at first glance. Clicking an item will show details for that inventory item just as it does currently.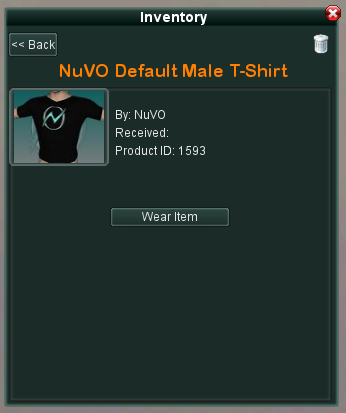 The item details are broken down a bit differently to make things a bit more clear and friendly. The back button is now at the top left and there is a nifty little trash can icon at the top right.
This new trash can icon will give users the ability to permanently remove items from their inventory and because this action cannot be undone there is a special confirmation screen to ensure users can't accidentally remove items from their inventory.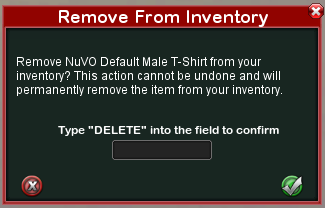 Aside from the new removal feature we've also added in the ability to take off clothing and accessory items from within the inventory. If you are currently wearing an items the Wear Item button will change to show Take Off. This means no more having to open the What Am I Wearing interface just to take off an item you just put on. There is of course validation on this so you can't remove clothing items that would make you naked in a public location.
New Places Interface
We've been working hard on a new Places window that will encapsulate everything about places including private and public locations. This new interface will replace the destinations screen (the screen a user sees when first entering the client), the places interface and the My Environments inventory window.
That's a lot of stuff to pack into one interface, but we've broken down the information into sections that make visiting and managing private and public locations a lot easier. The new Places interface is broken down in to two main sections; My Places and Public Places.
Public Places
Public places are all about viewing and visiting public locations created by the users.
Here is the new look for the User Public Places list: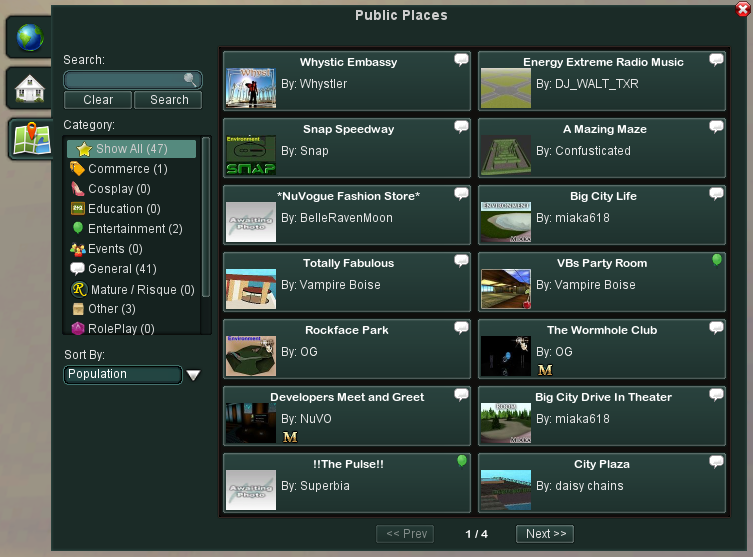 Clicking on one of the User Public Locations will show additional details: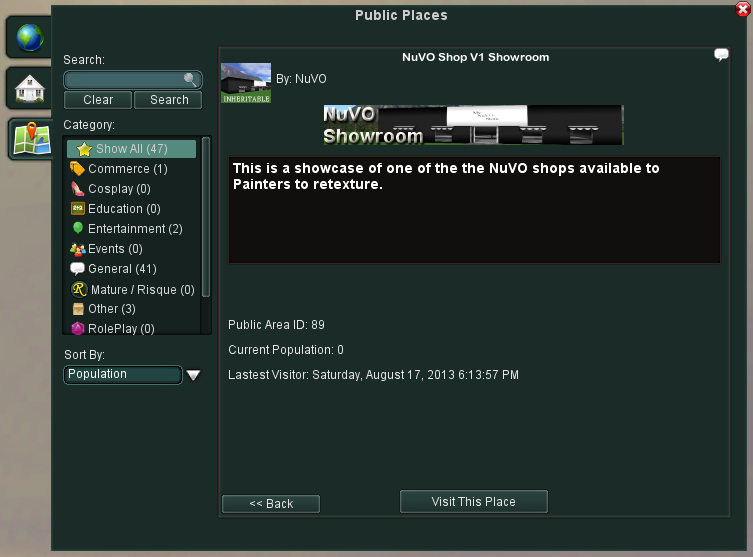 If you are the owner or the moderator of the location there are additional buttons shown for Manage and Pay Rent.
My Places
The My Places section is all about you and the places you own and manage. This includes your private environments/layouts as well as your public locations, favorite public locations as well as public places you are a moderator in.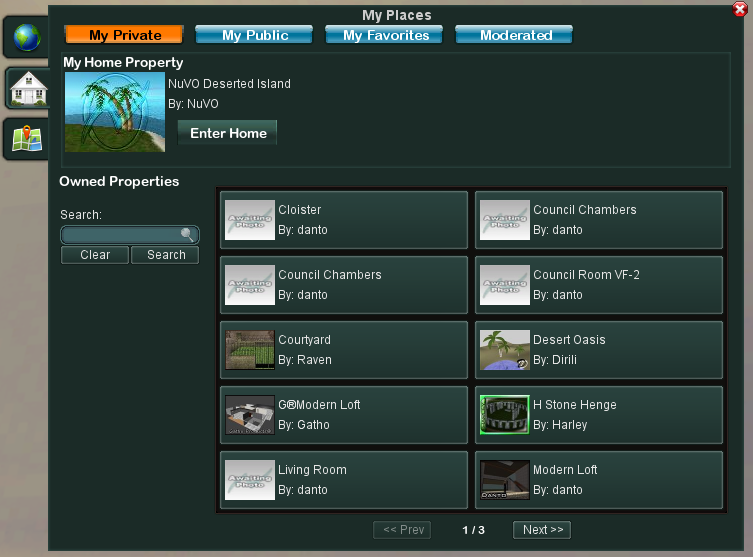 Managing your private and public locations is easier than ever in this one stop shop for places.
That's about it for this developer journal. We're working as fast as we can to get these new features finished up and out the door. Stay tuned and until next time… have fun out there!
Danto