Good morning! (at least to those in Europe)
Today we want to show you how our games are created. To be more precise, we want to tell you what workflow is applied when it comes down to creating a special scene.
In the very beginning, when we at Homegrown Games made our first game (Robert D. Anderson & The legacy of Cthulhu), Level Design had something of a "Trial & Error" Approach.
I fired up the old FPS Creator, painted a Level layout that I believed would be interesting enough to have the player roaming around. Then I added some furniture entities, the necessary objects to find / manipulate, some enemies, a boss fight if it was level 3, 6, 9, 12 or 15 - and it was good to go. We did only very little optimization on that part.
We had to totally re-think this approach when we got the contract for Painkiller Resurrection:
Not only that we had a bigger team with some great Russian artists working out the basic level design, we were also bound to Design Documents we had created for Dreamcatcher Interactive. I hated drafting those documents, because this is is rather administration than game creating work, but I learned that at least a basic documentation can be very helpful. Loony and me created some basic level GUIDELINES for Into the Dark, which worked out pretty fine.
So let´s take a look at the approach for "Into the Ice" when it comes to the creation of a single scene:
1. We have a general Game Design Document.
This includes also a list of levels that are needed to tell the story. One of those, level 2, is basically linking the first "explore the Antarctica region where you are put down by the chopper" with the "entrance to the secret (now not-so-secret-anymore) NAZI base located in Antarctica.
2. We look at the Level Design Document:
There we have an "assets" section, explaining which assets and environment textures are needed for the level and of course a basic layout with "Scenes of Interest" roughly described. One of them is "an island with buildings and infrastructure still used by NSL troops, located in a small lake surrounded by mountains, only accessible from one entrance to the south".
3. We create the basic layout:
4. We add the "hard" architecture:
Right now that means all buildings that are solid concrete / bricks and cannot be destroyed (at least, not with the current version of our engine)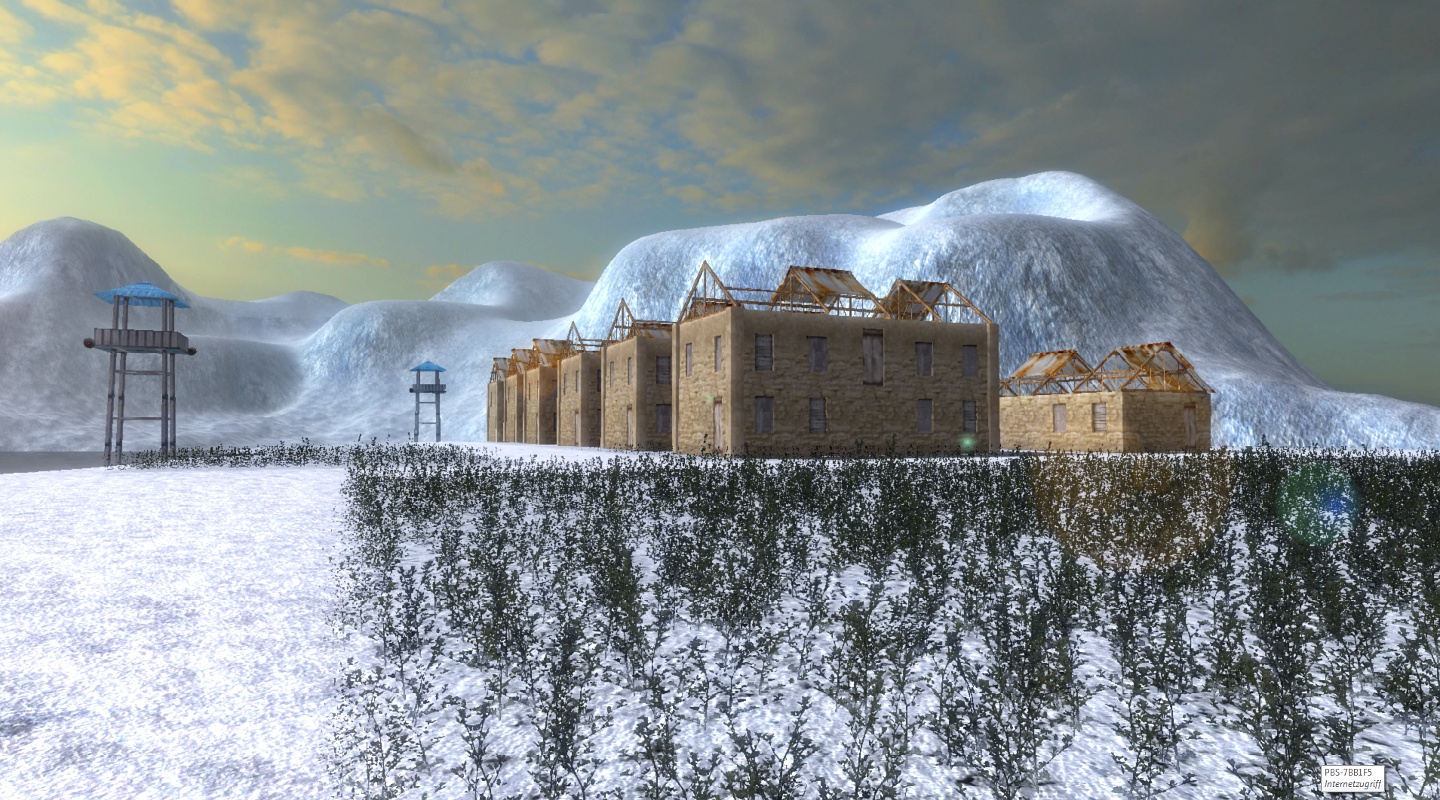 5. The rest of "blocking" architecture:
Includes tents, single walls, fences e.t.c.
6. Props & basic random enemies:
Here we bring the scene really to live by adding objects laying around, dirt, posters, pieces of debris - and enemies not relevant to the progression of the gameplay, but relevant to the health bar and ammo amount ;)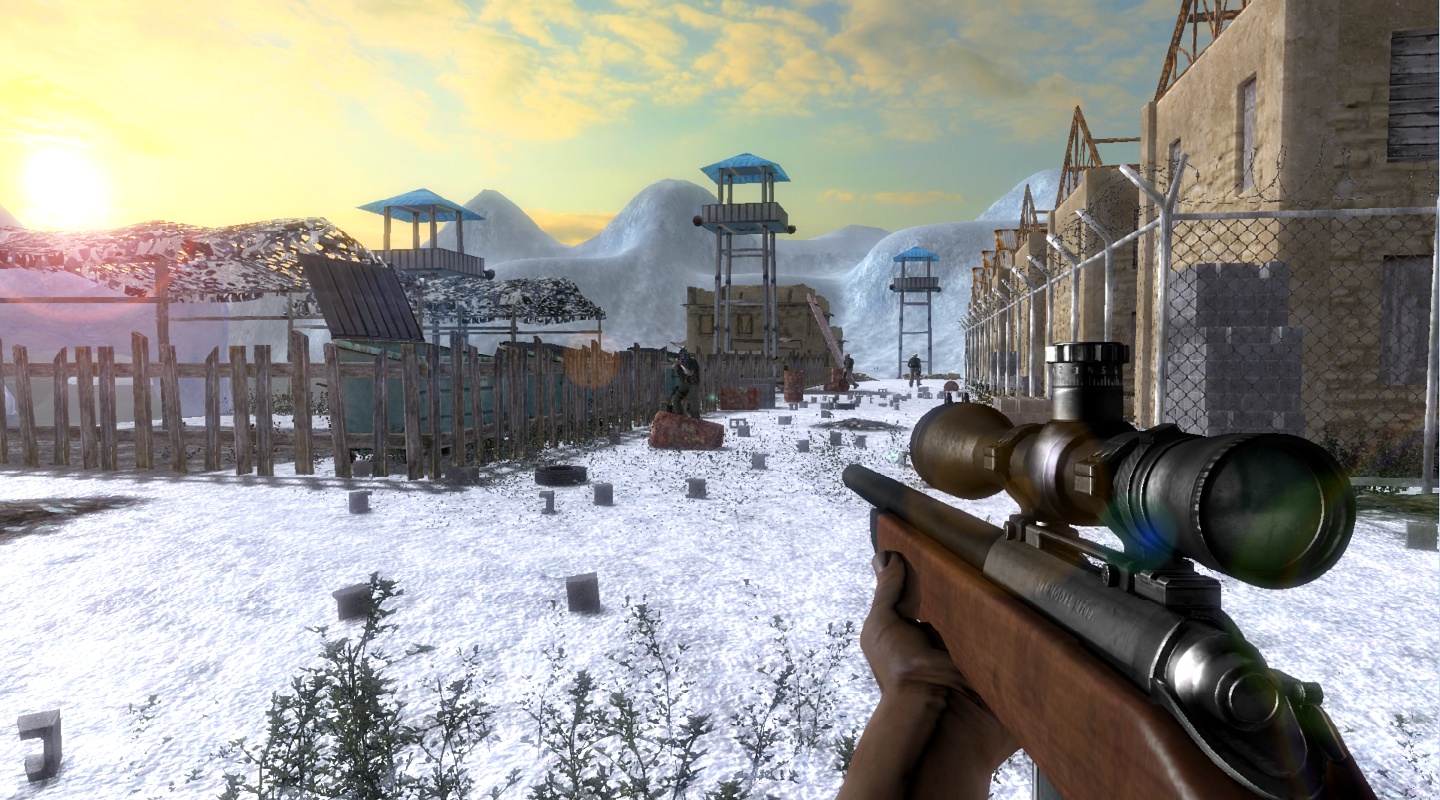 Voila! The scene is ready to be handed over to the scripting & polishing, where relevant gameplay elements are added.