Yo_serjio is an indie game developer working on low-poly city building game with survival elements called «Make Your Kingdom». Right now you can already try a free demo of the game and leave your opinion on it.
Despite its simple and cute visuals the game can get quite hardcore and challenging - try to fight back an orc pack, survive the harsh winter or manage the needs of your people without letting the settlement get completely destroyed.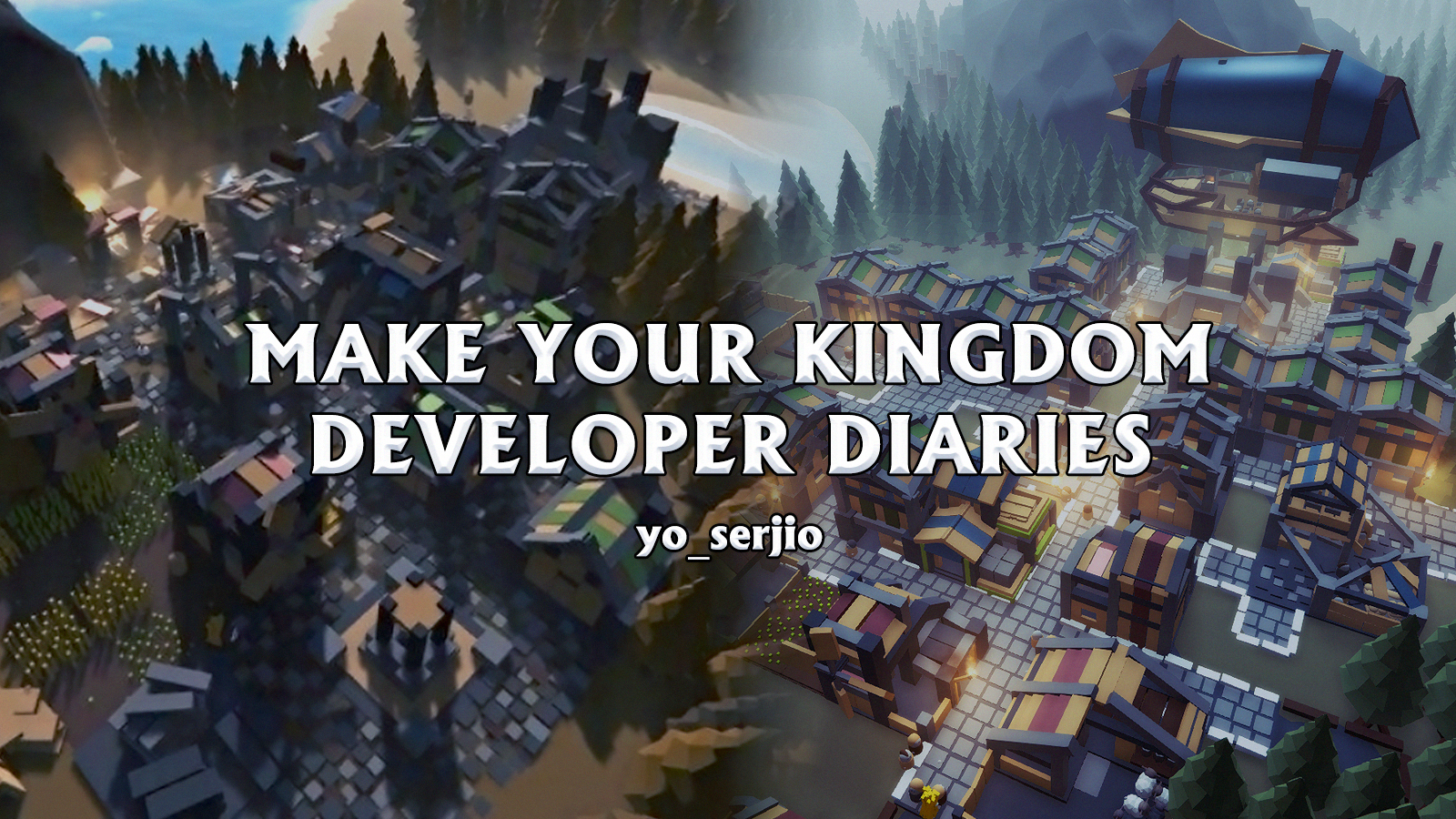 ​
Developer Diary 1 (Part 1)
Hello, my name is Sergey Yurkin (or you may know me as yo_serjio) and I'm the main and only developer of «Make Your Kingdom» - a low-poly city building game where you have to build, expand and improve your settlement. Developing a game is a difficult process but when you have to do every bit of work by yourself it becomes a real trial. I've been working on «Make Your Kingdom» for more than two years and I'm basically used to this trial by now, but let's start from the beginning.
How I decided to make my own kingdom.
When I was a child I liked playing economic simulation games and city building games. I could play them all day and night really. My personal favorites were «Simcity», «Knight and Merchants», «The Settlers 2», «Pharaoh» and «Caesar». All these games have left an imprint on me and I still feel inspired by them. I liked building cities and their infrastructure, monitor the needs and the mood of the settlers and just watching them live their lives. All these aspects that I enjoyed so much as a child I tried to replicate in «Make Your Kingdom». Maybe some of the old school gamers will even feel nostalgic playing my game, at least I hope so! But the game has a lot to offer for all the new school gamers too.
Before this project I was working on the other game that I was building with MonoGame. Then one of my friends suggested to check out Unity. And since the programming language was basically the same I decided to give Unity a try. I really enjoyed working in it and got inspired to make a brand new project.
When it came to choosing the visual style of the game I tried many different effects and shaders until I found the combination of the ones that I personally found most fitting.
The main effects that create and atmosphere in the game are: volumetric light, hard shadows from light
sources and the refraction of light between objects.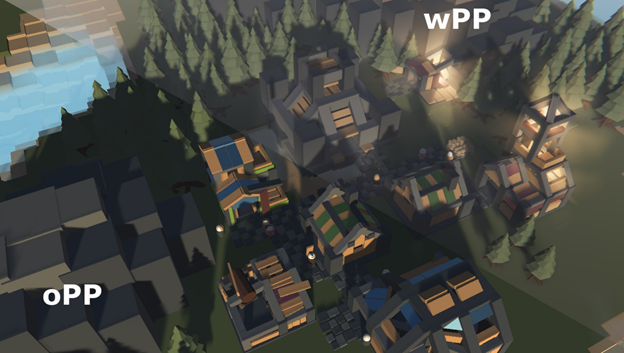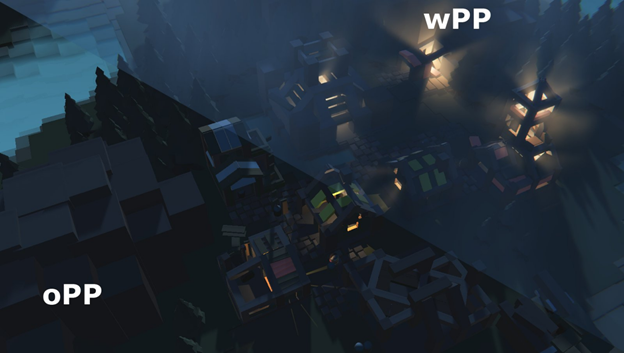 I also tried various shaders for water - realistic ones and cartoony ones, but decided to go with a mix between these two styles since it fits the game style the best.
Another influence in terms of visuals was the relatively new game «Kingdom and Castles». There was one thing about it that I didn't like though - the vivid colours that I find too bright and unnatural. For «Make Your Kingdom» I chose more calm, pastel colors.
I like how the game looks right now and I think it already has its own unique vibe and visual aesthetic. And because of the overall simple look it's also easily recognisable. :)
Fun fact - the first step in the development of «Make your Kingdom» was writing a script for the construction of the building - it was at the end of 2017. You can take a look at it here.
Kingdom from the inside.
Developing a game follows all the main principles of city building games - you have to go from a nondescript settlement to a huge and rich kingdom. And I've experienced it firsthand.
As I said earlier, I was inspired by my favorite childhood games and borrowed a few mechanics from them. For example, in «Knight and Merchants» and «The Settlers 2» I really liked the way you can track how the resources move from the moment they are made to the moment they are used or remade into another resource.
In «Pharaoh» and «Caesar» I liked the management of the city through the fulfilment of citizens' needs. All these mechanics made their way into «Make your Kingdom» in one form or another.
In addition, there are a number of mechanics that make the game unique, like being able to play as one of the settlers and see the city from the inside. This makes the player feel more immersed in the game. Playing as a settler you can help harvest food, carry the resources from one place to the other and even fight orcs!
Speaking of orcs, making sure that your people are happy and satisfied with their lives is really important. Unhappy settlers can turn into orcs and leave the city just to later attack it and take their revenge out on you for all the social injustice.
Another potential threat is a harsh winter. In the future I'd also like to add a few natural disasters and other calamities to spice things up for the players.
All new settlers come to the city on the airship, but not all of them might stay due to the lack of housing or other unsatisfactory conditions.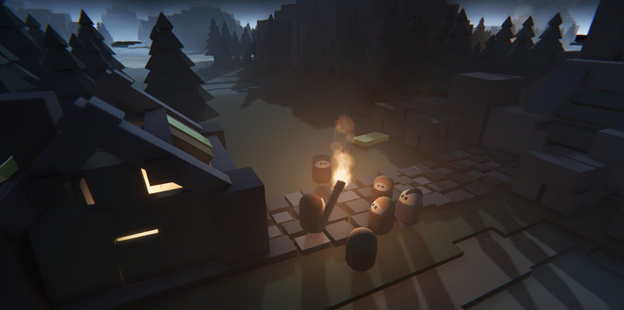 This is the end of part one of this developer diary. I plan to release developer diaries quite regularly. Stay tuned for more if you'd like to know how «Make Your Kingdom» is being developed!
yo_serjio