Each kind of game (you might say each kind of team) has a way to create stories for their games. Some have a team of game designers specialized in creating missions and levels, others hire writers to develop these stories based on the game designer notes, etc. Allied Games has a mix. Since I have a background working as both game and content designer, my role in Shadow Heroes is a mix of writer and level designer, with a few pinches of game design where narrative may be somehow improved (I'll go back to that on a later post).
The first step here was detailing that plot about Garrison Captain Armas' exile to the backwater city of Faircrown. We had a plot and the main character, but we needed more. What other characters would be part of the story? What locations would the player visit? What themes would be covered and what subplots would make sense in the game?
This is a moment in which we must know what resources we have available, including time and game mechanics. How will the game work and does it fit the basic premise? Can we use pre-existing mechanics in a fresh way that enhances the player's experience without risking our milestones? Is a new game mechanic to deal with such an idea worth it?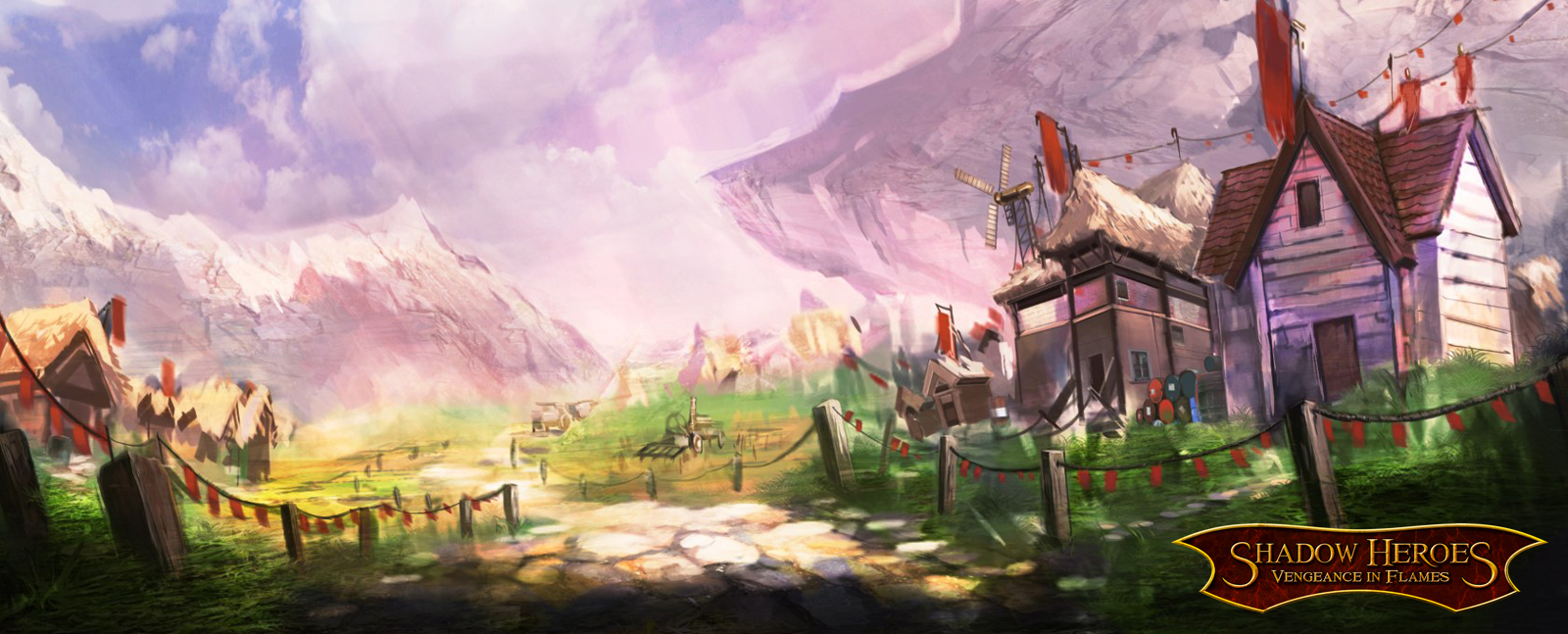 After many back and forths regarding these ideas, we have a new document. The Detailed Story now has 6,000 words, including characters and location descriptions (which work as guidelines for the art team) plus a table describing each of the game's initial 20 levels and objectives. More than organizing everything in a way anyone on the team can easily understand the gameflow, this table works as a table of contents, leading to each level's script, art references and art assets.
In Shadow Heroes, a level is a self-contained battle with a terrain, an objective and several other elements such as what units both the player and the enemy has available. It also includes cutscenes and instructions for programmers and artists who need to know any specific mechanics, triggers for events such as a character dialogue or the appearance of a special enemy. In general, a game script it not too different from a movie's screenplay. It's organized with lines of speech for every character, notes on camera movement (if any) and pacing. It also includes details regarding the level difficulty, interface elements, etc. Other than that, in many cases, the player has options that may influence the outcome of the game.
Oh, choice, now THAT'S an important element that we are happy to add to the game. But let's leave this for another post!
Remember what I said about adding new features in a way that it doesn't screw the production schedule? Some ideas are just too good to put aside and it's the project manager's job to decide what works best for the game.
We already had a few of the level scripts written when I got the 'OK' to add player choice to the game. I didn't mind at all rewriting what I had done so far! In fact, rewriting is part of the business of game writing. Most often than not things change during the production phase and editing is required. Maybe a feature needed to be cut, or another great feature was added. Maybe that character that sounded so cool in the beginning simply didn't work. And what if we remove this subplot here and work it later as a mission pack or a whole new game? In the end what matters is providing players with an amazing experience!
The story doesn't end there, though. Shadow Heroes is just the beginning of a new world. Did you think we created a whole world to tell just a single story? Hendrika still hides many secrets and I guess it holds enough stories to go on for decades!
Read this Dev Blog and more at ShadowHeroes.com