Hello and welcome back to our 20th Developer Blog. Today we are going to show you two less known handguns used in the Civil War.



First of all, we would like to introduce the Moore Front Loading Teat-Fire Revolver. The Moore Revolver is a very unique gun, it took a special 32. Caliber teat fire cartridge to load. Even though it was quite unique it still proved to be a very popular sidearm under both Soldiers and Civilians.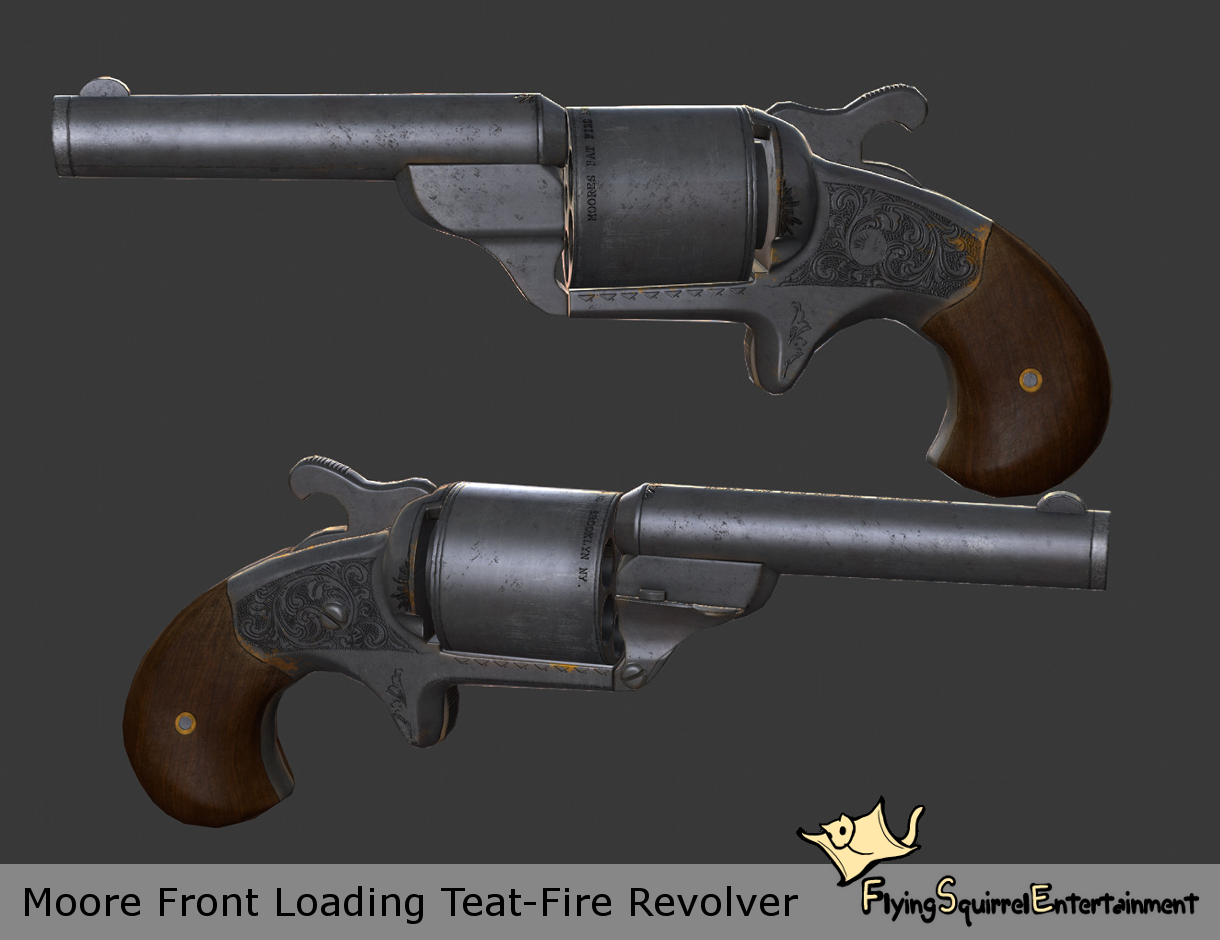 Our second gun is the Mariette Brevete 4-Shot Pepperbox. The Mariette Pepperbox was a very popular Belgian gun used throughout the Civil war. The Pepperbox is probably one of the oldest repeating gun designs, and was first invented in the 15th century. Gun designs varied from 2 to up to 24 different barrels. The 4-Shot Pepperbox however was by far the most popular design used during the Civil War.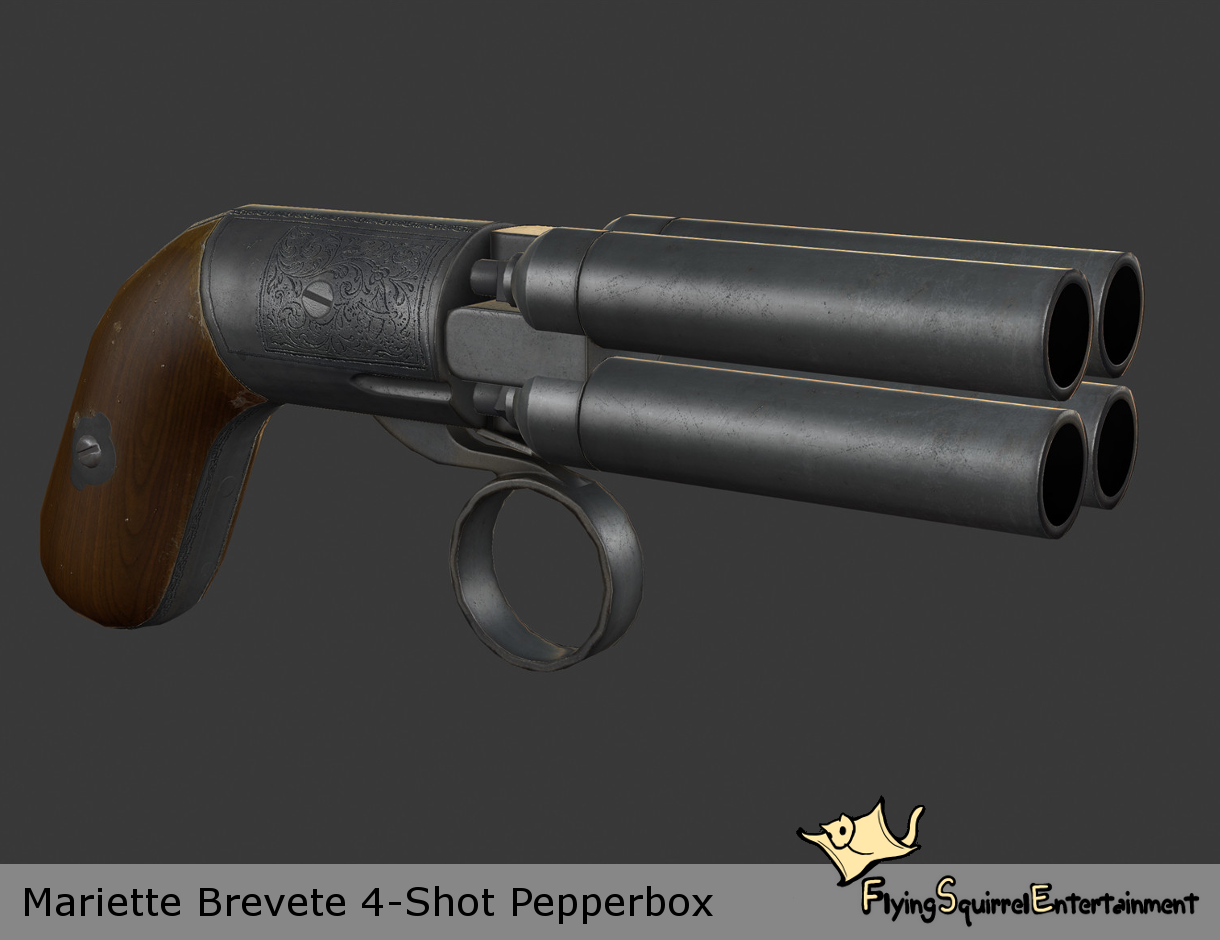 Thats all for this particular developer blog, we all thank you for the support you have shown us thus far in our development. Our next Developer Blog is going to be a little bit larger, so keep tuned!
Flying Squirrel Entertainment
To take part in the discussion of this Blog please go here.