Attention on deck! After last week's exciting announcement of the long awaited NW "naval" patch, we promised some more BCoF news.
So here we are! Again we apologise for the wait between information, but this has actually been a really good sign. As for the most part we are developing and paying for this from our own time with your generous donations (and what work we send Olafson to do on the streets, nuff said there...) it is very easy to lapse into a productive cyber hibernation wherein we churn out lots of work but forget there is a world outside the cold precise corners of our desktops. We have actually made significant progress and are so close to the very first in-house prototype playtesting that all of us over here are beginning to get the "we are actually doing this" giddy feeling you get before the server crashes and the bug-squashing begins. While we are still a fair distance away from showing gameplay, we do have some more pretties to show you all, so please do not let me waste any more time with my mindless dribble and nonsense and lower your eyes to the lines below wherein you will probably enjoy the media stuff we have on show. Well done if you didn't skip ahead, you may do so now.

Behold the Union Drummer! Apparently if they played fast enough and there were enough of them, they could play really loudly! Fact: 70% of the Union victories during the war can be attributed solely to the Confederates unexplainable fear of the drumming. Fact: 99% of statistics on the internet are made up on the spot.
Behold the Union snob Officer. For those who like to be bossy. And, you know, win battles.
Now while you are all voraciously guzzling up our eye candy, why not stir your sound sensors with our stomach turning, heartwarming rendition of "Battle Cry of Freedom" Drummer style!
And if that is not enough, imagine our great heroes wielding the mighty Spencer Rifle. While it was issued to various Union formations (originally the US Navy and cavalry) the poor confederates found that getting their hands on one was one hell of a difficult enterprise! If you've a mind to, you could kill a whole damn lot of enemies with this semi-automatic nightmare, as records show that if used correctly you can fire up to 20 rounds per minute using this beauty, but watch yourself as this particular monster isn't exactly the model of health and safety... (Not that instruments of death ever have the best record in this regard).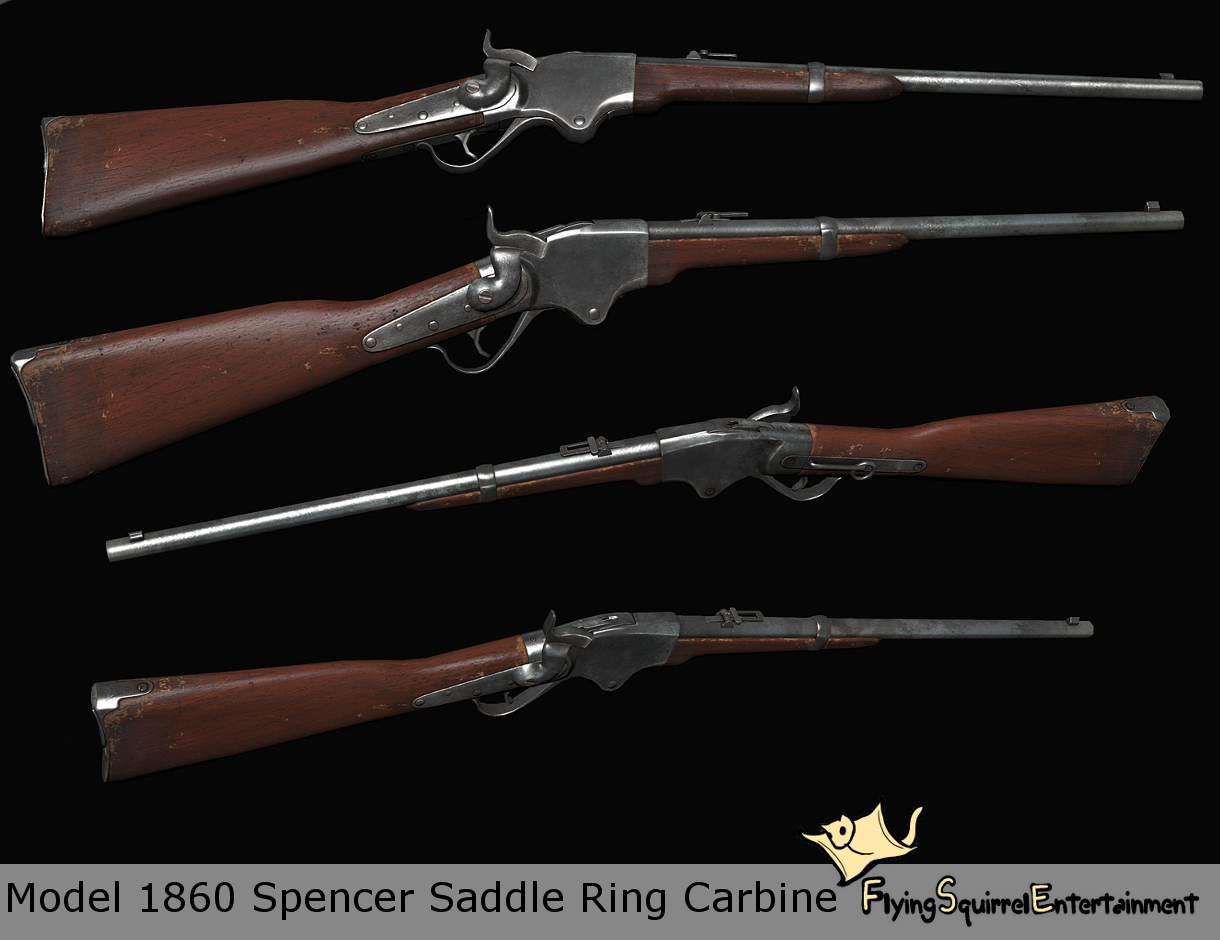 Once again we have to offer our sincerest gratitude, without your support we could not make this game and so we owe it to you to make this the best damn experience you are ever going to play! (Until we make our next game of course).
Thanks for reading.
Flying Squirrel Entertainment
To take part in the discussion of this Blog please go here.