Hello once again. In previous part, I told you how I made a realistic West European living complex location based on real places and with no concept art needed. This, time let's talk about making interiors for such complicated maps.
Defining the Problem
Nowadays, you can find everything on the Internet, but surpisingly, some things are still inaccessible to an average user. I had to find the exact plan of a libing complex in West Europe built in modernism or brutalism style. Perhaps, for British people, it would be easy to find this plan, but because I'm Kazakhstani, I could't find anything other than the plans of a typical Soviet building that were usual for my eyes. But a typical Soviet building did not suit me for several reasons:
It does not fit the setting of West Europe and English signs would not work for the locations.

Plus, brutalism and modernism had different approaches in design and construction in Britain and USSR.

Etc.
After a couple of days of studying Google Maps and finally choosing the reference of the building, I wondered how people get into apartments in similar buildings, where there is only one entrance?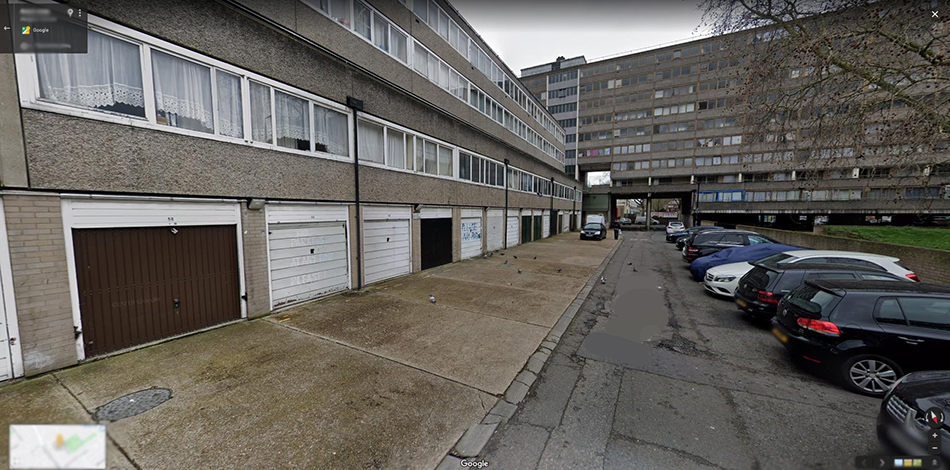 Possible solutions
My first guess was that there should be a corridor inside that leads to the apartments. I made a desicion to search for photos from inside of similar buildings, but it was impossible to find such pictures of the corridors. The Benno YouTube channel helped me get out of this situation. The author of this channel, making kind of tours inside of these residential complexes, showed that there are all the interiors and corridors in such buildings. And surprsingly, there are a lot of different kinds of such corridors!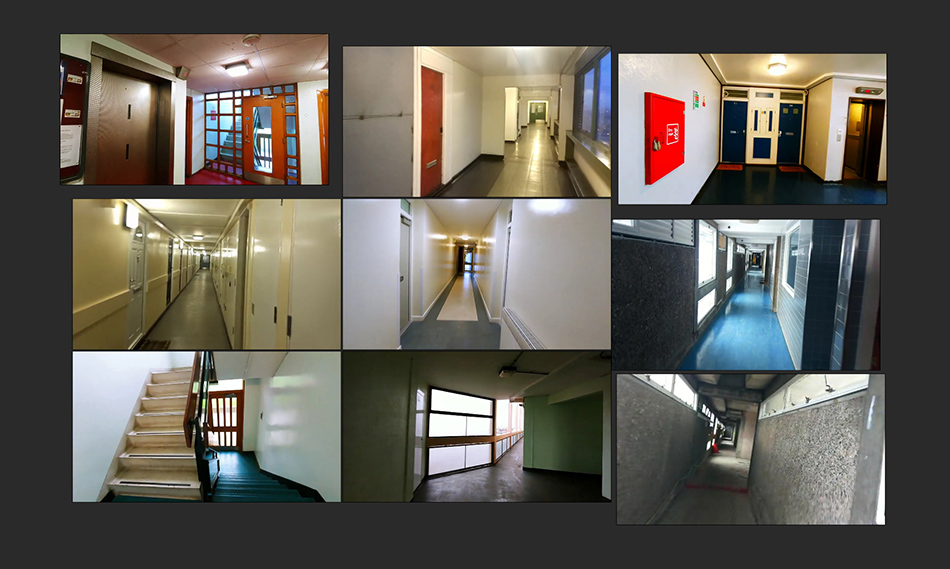 Realism or gameplay? What to choose?
During the further search, it turned out that corridors exist in my buildings, but they go outside the building and are covered with glass.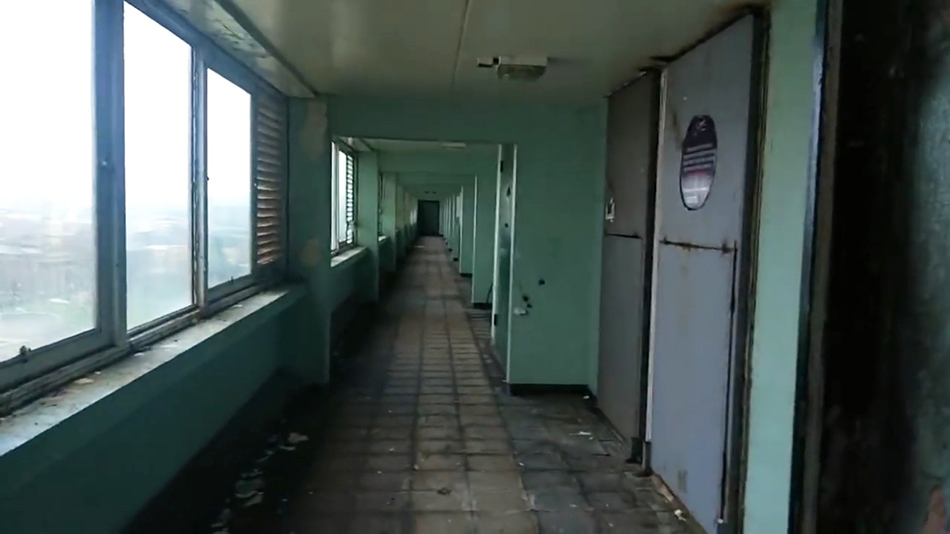 I didn't like this for a number of reasons, and I decided to turn the plan into artisitic vision rather than an absolute realism. So I drew a modified plan of the building where the corridors remain inside the building, and not outside like a real prototype. By making changes to the real prototype of the building, I had to make other changes so that the dimensions of the building remained close to real.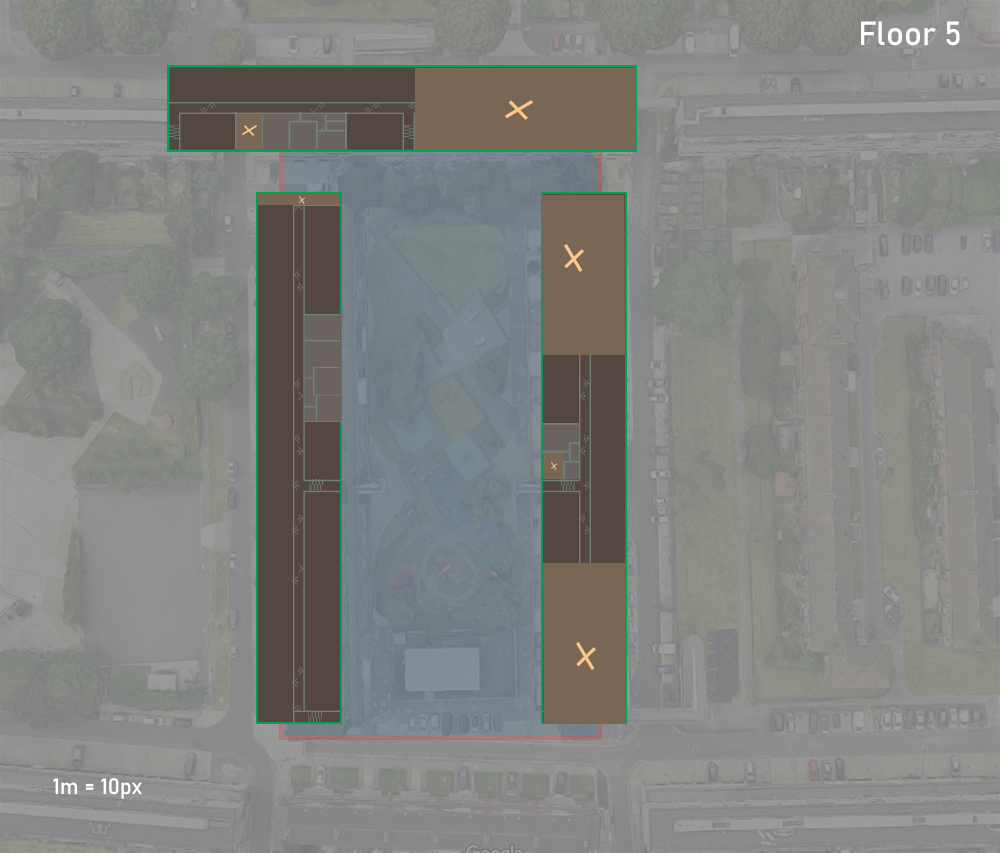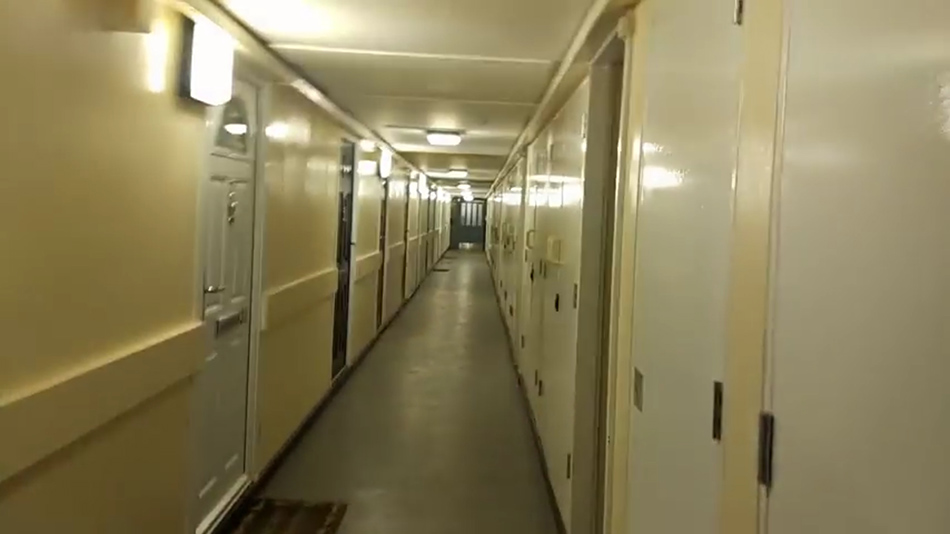 The problem with collecting information on a typical British building was solved by a small artistic addition to reality, but another similar problem appeared - staircases and entracnces. However, this is a story for my next article...
What do you think on how I solved it?
As a bonus, let me tease you with the next step of my game - the detailed blockout of this location. There also were a lot of issues on making it accurate enough, and I definitely tell about this later as well:)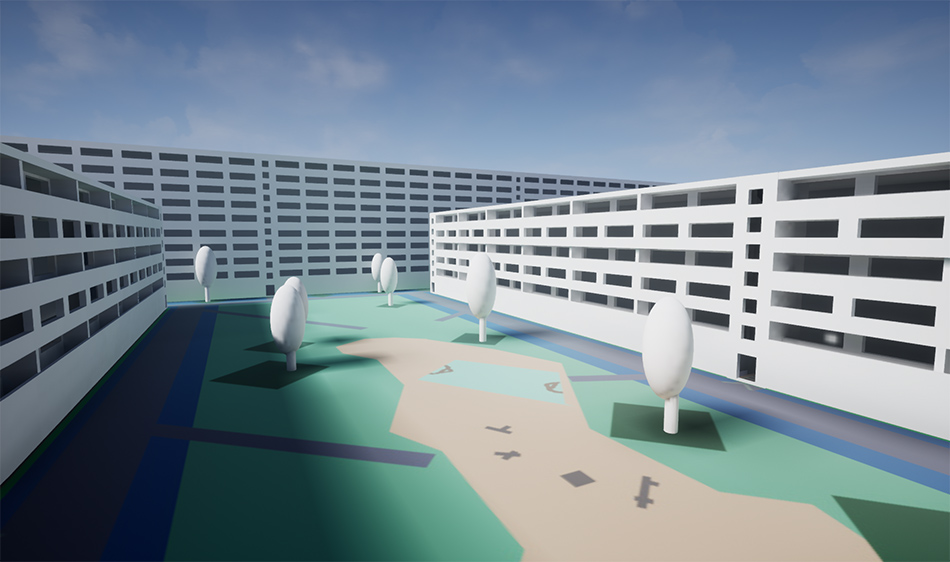 Keep in mind, that I have much more progress at that moment! Please, check my game page to look at the current screenshots​.
You could also follow me on Instagram (for now, only perosnal page),
and look at my current progress.